Gintama, a long-running anime series, has captured the hearts of many anime enthusiasts with its unique blend of humor, action, and heartfelt storytelling. However, with so many anime options available, you may wonder if gintama is worth watching. With a total of 367 episodes spanning 16 years, gintama is a series that anime fans have loved. But does it live up to the hype?
In this comprehensive review, we will delve into the various aspects of the series to help you make that decision. From its quirky characters and comedic moments to its intricate plotlines and emotional depth, we will explore the strengths and weaknesses that define gintama's appeal. Join us as we analyze this beloved anime in-depth and uncover whether it truly lives up to its reputation. Get ready for a thorough exploration that will aid you in deciding if gintama is worth your valuable viewing time!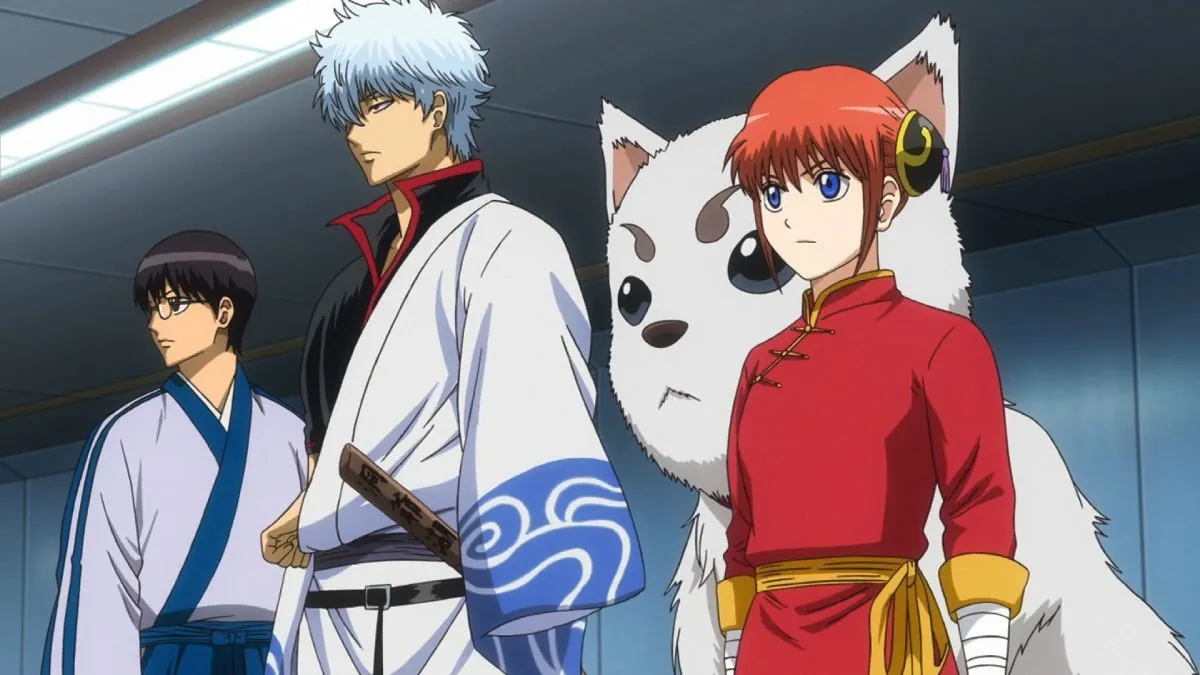 A Brief Overview Of Gintama Anime
The comic adventures of a samurai named gintoki sakata and his weird, bizarre friends, who operate an odd jobs business in a different, futuristic japan, are chronicled in the anime series gintama. The show is known for its mix of science fiction, action, and comedy, as well as its huge number of parodies and references to other anime and pop culture. The anime, based on the hideaki sorachi manga series, is very popular both in japan and outside of it because of its unique plot, eye-catching characters, and clever humor
Gintama Rating IMDB And My Anime List
Gintama has received high ratings and critical acclaim from both viewers and critics alike. On My anime list, it has a score of 8.62 out of 10 based on over 1.3 million user ratings. Gintama is among the highest-rated anime shows on IMDB. Its popularity and success have led to numerous adaptations, including a manga, light novels, video games, and multiple anime seasons and movies.
Here Are Five Reasons Why Gintama Is Good And Worth Watching
1. Dynamic And Easy To Like Characters
Gintama boasts a diverse cast of characters, each with their own unique and compelling backstory that makes them easy to root for. The yorozuya, the series' main team, consists of gintoki sakata, shinpachi shimura, kagura, and sadaharu. As odd jobbers in an alien-filled edo, they tackle a variety of tasks to make ends meet.
Gintoki, the leader of the team, is a former samurai with a penchant for laziness and storytelling. However, when the chips are down, he's a fierce fighter who will stop at nothing to protect what's important to him. He's charismatic and funny, which makes him a natural leader.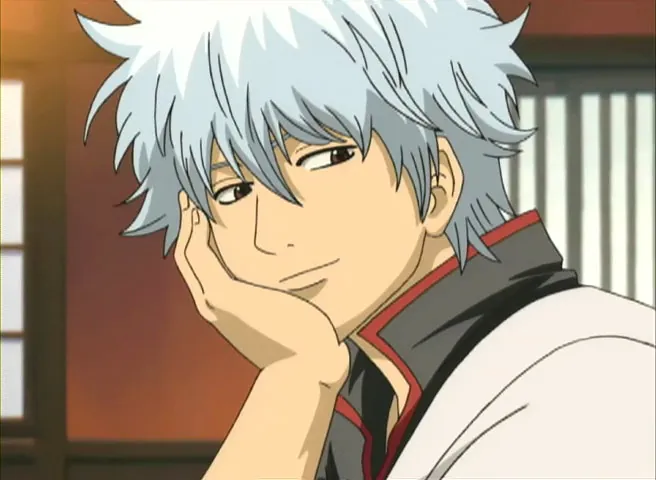 ---
Shinpachi, a 16-year-old with glasses, is the first member of the team to join yorozuya. He's often teased for having a bland personality, but he's a passionate young man with a love for the singer tsuu.
---
Kagura, an amanto and member of the powerful yato clan, is a strong fighter who breaks away from the fate of her alien species. She fights not out of obligation, but because she believes in protecting those in need.
---
Sadaharu, a massive white dog and dog god, was abandoned by his previous owners due to financial struggles. Kagura takes him in and develops a close bond with him, as he's the first pet she's had that she can't accidentally harm. Though initially violent, sadaharu becomes a lovable member of the yorozuya team over time.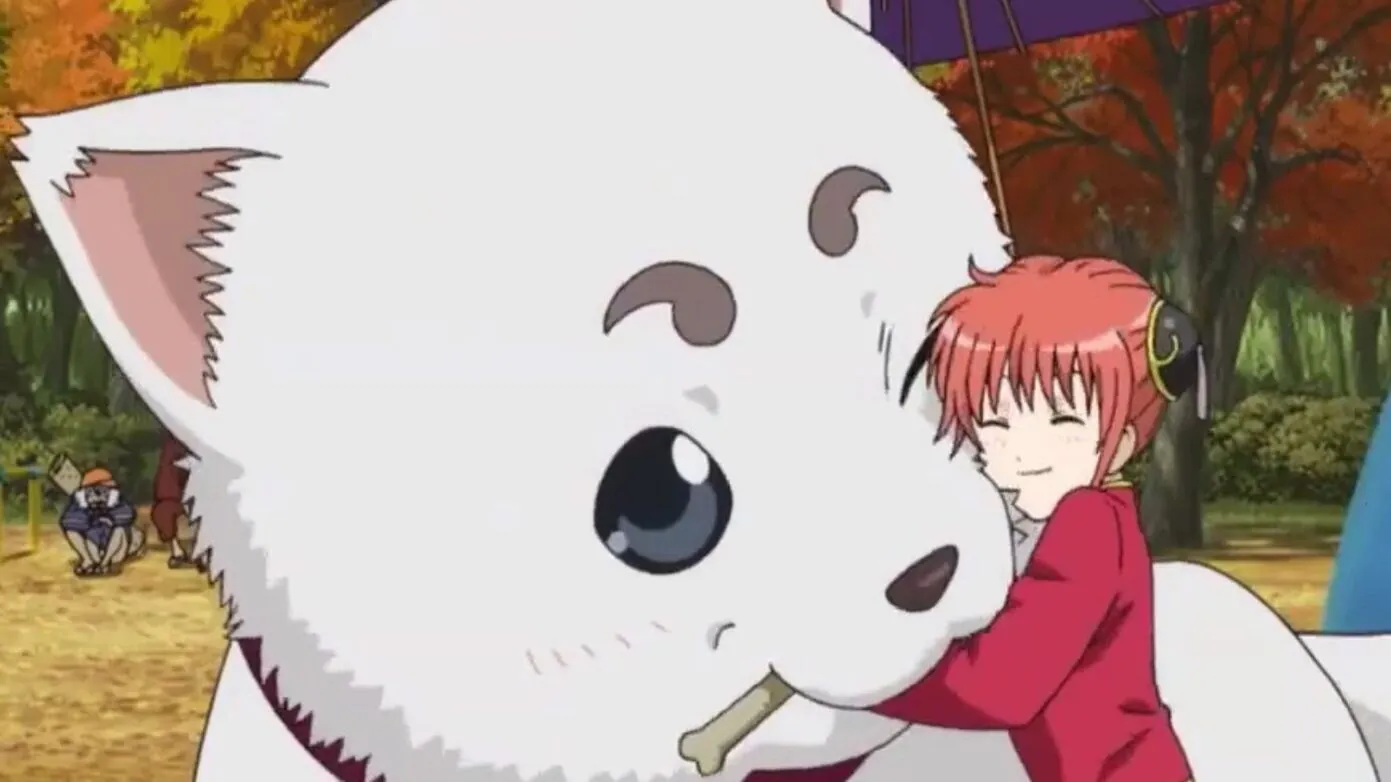 2. Unparalleled Comedy
Gintama has some of the darkest jokes in anime. It was thought that because of this, it would only appeal to men over 30. However, the first time it aired at 7 P.M on 4 april 2006 ., it did pretty well, which showed that this theory was wrong.
Gintama is known for making fun of a lot of other anime shows and breaking the fourth wall a lot. I don't know about you, but I always find these two types of jokes funny.
Since some people don't get the jokes, it's clear that the humour is something that "Initiated" viewers would enjoy more. Of course, that doesn't mean that people who don't like the show are less smart. It just means that you have to like certain things to like it.
3. Action Scenes Of Gintama
The action scenes in gintama are what make the story a whole. The anime is best known for its funny parts, but the fight scenes are well done and give viewers a nice change of pace.
Gintama's action scenes are neither forced nor made by accident. They make a nice contrast to the main themes of dark comedy and ridiculous situations. They're so good they could quickly end up on lists of the best anime fight scenes. Think of zenitsu in the movie "demon slayer," when he gets rid of his annoying, cowardly self and becomes a cool, crushing fighter. Don't we all want those times to come? Each fight scene in gintama gives the audience almost the same feeling.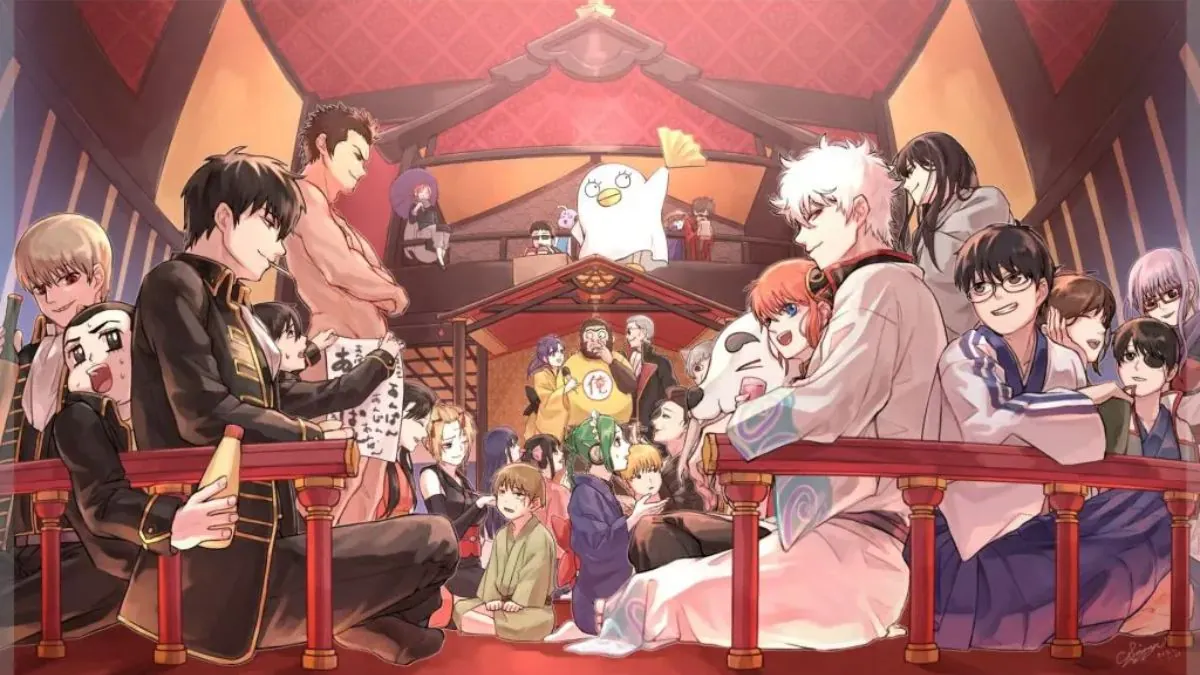 4. Emotional Depth And Messages Of Gintama
It examines social inequality, political corruption, and what happens after a war. Mental health problems, the value of friendship and loyalty, and the power of hope in hard times are also talked about on the show. The series looks into how trauma affects people and how it can affect society as a whole. Gintama shows how important it is to keep going even when things are hard and to keep a sense of humor.
5. Gintama Impact On Anime Industry
Awards And Recognition Received By Gintama
The anime series gintama has won many awards over the years for its top-notch storytelling and distinctive fusion of humor and action. At the 81st annual television drama academy awards in japan, the anime won the award for best animation. It also won the 2017 grand prix award for television from the tezuka osamu cultural prize. Also, surveys of how popular the show is always give it high marks.
The manga series that inspired the anime also won many awards, including the kodansha manga award and the shogakukan manga award for best shonen manga. The awards and recognition show how successful and important the gintama franchise has been in the anime industry.
Influence Of Gintama On Other Anime Creators
Gintama's style of combining different types of stories and its unique mix of comedy and action has significantly impacted other anime creators. Gintama's tone and sense of self-awareness have been used as a model for many anime series, which have used meta-humor and breaking the fourth wall in their stories. Gintama's use of historical and cultural references has also led other anime to learn more about their cultures. This has led to a renewed interest in traditional Japanese folklore and mythology.
Is Gintama Worth Watching?
If you're looking for a unique blend of action, comedy, and heartwarming moments, then gintama anime is a must-watch. Its humour comes from references to popular culture and hilarious parodies that will keep you laughing for hours. The people in the show are all different and have their personalities and goals.
Also, the best thing about gintama is that it can switch from a lighthearted comedy to intense and emotional scenes in a matter of seconds. This makes it a must-watch for anime fans looking for a good story. So, if you're looking for a show that has action, comedy, drama, and more, you should give gintama anime a try. It's a great choice! And it's worth watching.
To Learn More About Upcoming  Anime, Follow Us On Twitter. We Regularly Post Content Related To This Topic, As Well As Other Interesting Topics.