If you like romantic comedies, you've probably heard of Rent-A-Girlfriend. Reiji Miyajima made it about Kazuya Kinoshita and a few rental girlfriends. It's a harem anime. The Rent-a-Girlfriend manga was adapted into anime by TMS Entertainment, and the series fist season aired from July to September 2020. The second season of the Rent-A-Girlfriend anime ran From July to September 2022.
So, this begs the question: will a Rent-A-Girlfriend: Season 3? The official Rent-A-Girlfriend Twitter account has now announced that Season 3 will happen. Since there is still a lot to talk about when will Season 3 air? In This article we tell you everything about the Rent-a-Girlfriend Including Release Date, Plot, Cast, Trailer & More!
NEWS: Rent-a-Girlfriend TV Anime Continues With Season 3 This July!

✨ More: https://t.co/glUw4WMKCJ pic.twitter.com/QczgswKpad

— Rent-A-Girlfriend (@rentgirlfriend) February 16, 2023
Rent A Girlfriend Season 3: Release Date
According to sources, Rent-A-Girlfriend's Season 3 will be available to fans worldwide on July 7, 2023, on Crunchyroll. For fans in Japan, the show will air on MBS, TBS, and other local networks on July 8."
Rent A Girlfriend Season 3: Episode
Rent-A-Girlfriend's third season will be a single cour with 12 episodes, just like the first and second seasons. And since each show will air once a week, season 3 will be over before the fall of 2023. But because there are fewer episodes, the show's new season has come out faster than expected.
This season of Rent-A-Girlfriend will cover the story from Volume 13, starting with chapter 104, "The Girlfriend, and Splitting the Bill," which is part of Rental Girlfriend's Dream Arc. Also, since the series is already on its 31st volume, there is still a lot of material that could be used for future seasons.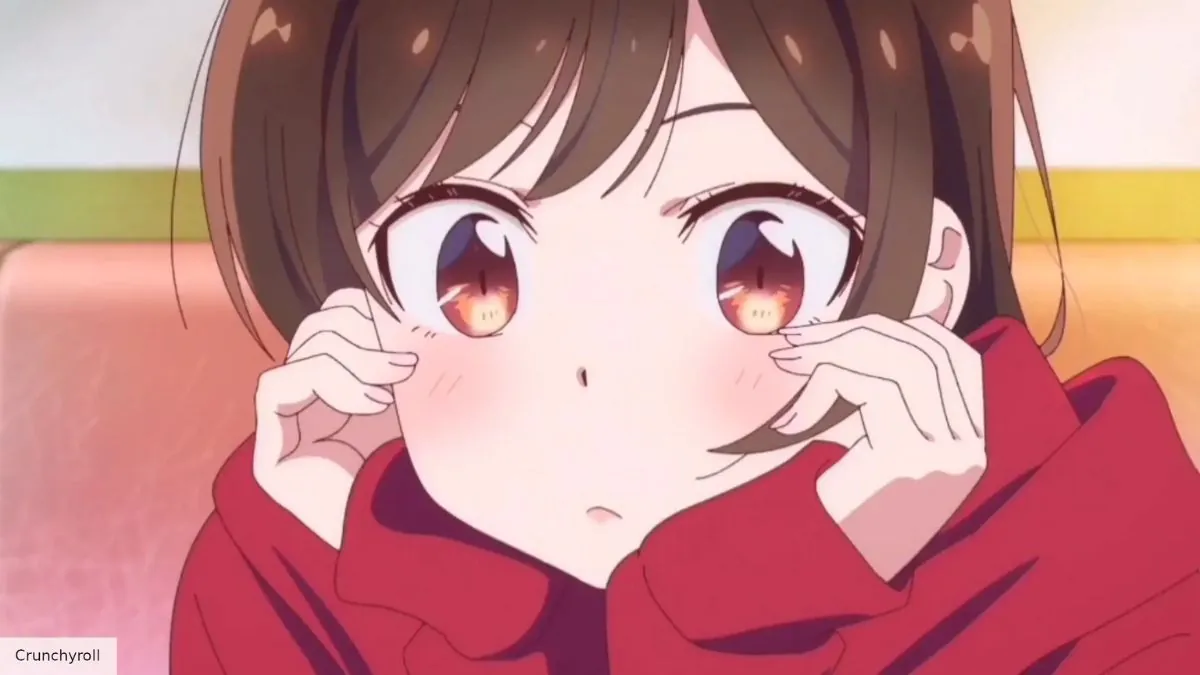 Rent A Girlfriend Season 3: Cast And Crew
In the upcoming third season of Rent-A-Girlfriend, Shinya Une will replace Kazuomi Koga as the show's director. The job of writing the scripts for the season has been given to Mitsutaka Hirota. Kanna Hirayama will be in charge of making the designs for the characters, and HYADAIN will be in the order of making the songs.
The sound director Hajime Takakuwa, the art director Minoru Akiba, the colour key artist Fumiko Ishiguro, the compositing head of photography Shintaro Sakai, and the editor Yumiko Nakaba are also back.
Shun Horie will play Kazuya Kinoshita again in season 3 of Rent-A-Girlfriend, and Sora Amamiya will keep playing Chizuru Mizuhara. Sumi Sakurasawa will be played by Rie Takahashi, Mami Nanami by Aoi Yuki, and Ruka Sarashina by Nao Toyama. Yu Serizawa will also be a part of the group as Mini Yaemori.
Also, halca will sing the new starting theme song for season 3 of Rent-A-Girlfriend, called Renai mm Film. Amber will sing the new ending theme song, called End Roll, for the show.
Rent A Girlfriend Season 1 & 2 Recap
In Season 1 of Rent-a-Girlfriend, Kazuya Kinoshita, a down-on-his-luck college student, uses an online rental girlfriend app to help him overcome the fact that his lover, Mami Nanami, broke up with him without warning. He goes out with Chizuru Mizuhara, a beautiful young college student.
Their relationship was easy at first, but when Kazuya's friends and family learned about Chizuru, they thought they were a real couple. So, to keep up appearances, they are in a fake relationship. Things get even more complicated when other girls start to like Kazuya and talk to him. Along the way, there are plenty of classic rom-com anime hijinks.
In Season 2 of Rent-a-Girlfriend, Kazuya's four main girlfriends continue making him uncomfortable. Even so, Chizuru and Kazuya are still the main focus. Chizuru's grandmother's health worsens, so Kazuya promises to make Chizuru's dream come true. She wants her grandma to see her in a movie, and Kazuya pledges to make it happen.
Rent A Girlfriend Season 3: Plot
Rent-a-Girlfriend Season 3 will cover Chizuru's dream of having her grandmother see her make it as an actress before the latter passes away. Kazuya wants to make this happen by getting people to pay for the movie and help her make it. The clip also shows a new female character named Mini Yaemori. She is a fellow college student who lives next door to Kazuya and Chizuru. Yaemori is a social leader who will help Kazuya and Chizuru move forward in their relationship.
Which Studio Is Producing Rent A Girlfriend Season 3?
The animation for Season 3 will be done by TMS Entertainment, the same company that did the animation for Seasons 1 and 2. They are also known for animating anime like Dr Stone, Detective Conan, and Fruits Basket.
Where Can I Watch Rent A Girlfriend Season 3?
All three seasons of Rent-A-Girlfriend will be available to stream on Crunchyroll.
Rent A Girlfriend Season 3: Trailer
You Can Also Take A Look At Other Anime TV Shows' Upcoming Seasons' Release Dates We Have Covered:
Be Entertained And Informed With The Latest News At Topmovierankings.com!