Boys' Love (BL) manhwa has gained immense popularity among fans, offering captivating stories of romance, drama, and intriguing characters. With its growing recognition, we have compiled a list of the 15 best BL manhwa that every fan should read. From sweet office romances to intense supernatural tales, these manhwas will captivate your heart and leave you craving more.
15 Must-Read Boy's Love Manhwa For BL Fans
---
"Under The Green Light" by Jaxx
 "Under The Green Light" introduces us to Matthew, a sculpture student who becomes infatuated with Jin's gorgeous body. Their relationship turns unexpectedly, leading to a twisted romance of dark themes and beautiful art.
"Two Sizes, Too Small" by Mizore
 "Two Sizes, Too Small," tells the story of Ben, a tall nerd, who falls for Keaton, a veterinarian student of below-average stature. As their relationship develops, they face challenges due to Keaton's overprotective brother. This cute and vibrant manhwa is a must-read for BL fans.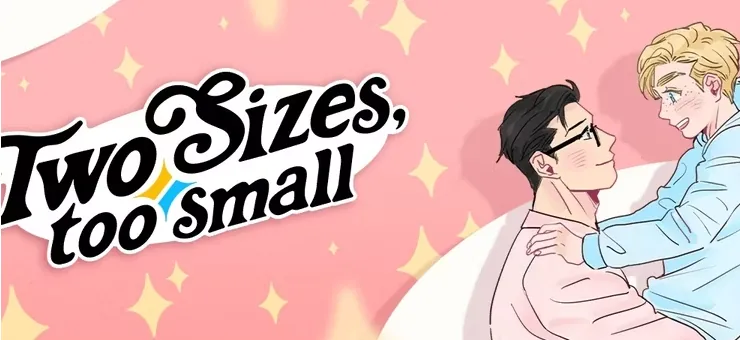 "Jazz For Two" by Clarju
 In "Jazz For Two," Taeyi, who lost his brother to suicide, finds solace in music. When he encounters Seheon, a transfer student who shares his love for jazz, Taeyi wonders if his brother's spirit has returned. This heartwrenching story is beautifully depicted with a soft art style.
"Turn Off The Camera!" by Kang Unnie
 "Turn Off The Camera!" revolves around Jihoon, a member of an idol group, who participates in a reality show with the challenging Yohan and Yoojin. As Jihoon navigates through filming, he discovers his true feelings amidst the chaos. The stunning art and engaging storyline make this manhwa a delightful read.
"Third Ending" by Chobom
 "Third Ending" presents a poignant tale of Yoonseul, an innovative and popular individual who confronts his feelings for Kang Jun, a baker. This manhwa's beautiful artwork and emotional storytelling makes it a fan favorite.
"Pearl Boy" by Inking
 "Pearl Boy" follows the story of Dooshik, who is on the run, and Jooha, a man trying to pay off debts. Their lives intertwine as they form an unexpected bond. This manhwa stands out among BL titles with vivid imagery and a fantastic look.
"Blood Link" by Brothers Without A Tomorrow
 In "Blood Link," Hwa Gok, an ordinary university student, gets bitten by Lee Bin, a vampire. As secrets and conspiracies unfold, the plot takes intriguing twists and turns. The charming characters and supernatural elements make this manhwa a thrilling read.
"Legs That Won't Walk" by Black Apricot
 "Legs That Won't Walk" focuses on Sooyoung, a former boxer forced into a dire situation after a leg injury. Taeseung, a notorious moneylender, presents him with a choice that will impact his life. The black-and-white art style perfectly captures the danger and fear in this gripping manhwa.
You Can Also Take A Look At Other Anime news We Have Covered:
"Cherry Blossoms After Winter" by Bamboo
"Cherry Blossoms After Winter" tells the heartwarming story of Haebom, who the Jo family adopted after losing his parents. As he grows closer to his childhood friend, Taesung, a compelling teen romance unfolds. This manhwa is a delightful read with relatable characters and situations.
"Painter Of The Night" by Byeonduck
With a realistic art style and warm tones, "Painter Of The Night" follows Nakyum, a talented painter, and Seungho, an infamous nobleman with insatiable lust. Their encounter leads Nakyum into a world vastly different from his own, filled with passion and desire.
"Heesu In Class 2" by Lily Suzu
"Heesu In Class 2" introduces Heesu, a teen who becomes his school's go-to counselor for love problems. While helping his classmates, Heesu navigates his feelings for his best friend and a mysterious new student. This charming manhwa focuses on character growth and features a soft color palette.
"Love Shuttle" by Aeju
 "Love Shuttle" offers a fresh take on the Omegaverse subgenre, following the relationship between Doyun, a late-bloomer Omega, and Taehan, his Alpha coworker. With intriguing characters and a compelling storyline, this manhwa is a must-read for fans of the genre.
"Sign" by KER
 "Sign" centers around Soohwa, an older university student who finds a job at Café Goyo, known for its terrible coffee. To better communicate with the deaf manager, Yohan, Soohwa learns sign language, leading to a romantic comedy filled with drama and mature content.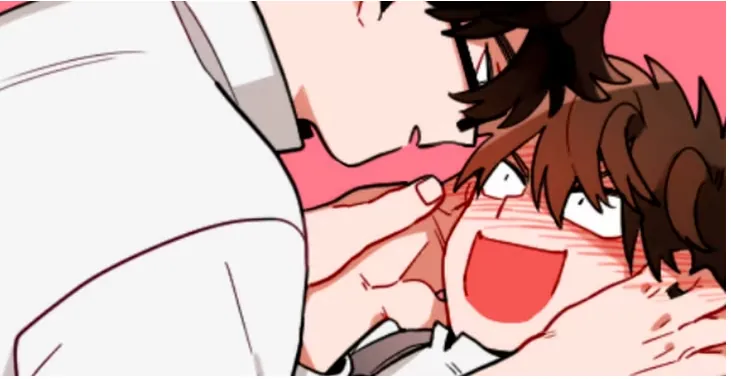 "BJ Alex" by Mingwa
 "BJ Alex" explores the relationship between Donggyun, a university student, and his favorite masked "broadcast jockey" known as BJ Alex. With steamy scenes and charismatic characters, this manhwa has become a fan favorite within the BL community.
"On Or Off" by A1
"On Or Off" follows Yiyoung, a young entrepreneur striving to get his startup backed by a big company. When he presents his proposal to Kang Daehyung, sparks fly between them, changing their relationship. This sweet office romance is filled with sexy scenes and relatable side characters.
Conclusion
---
 The world of BL manhwa offers a diverse range of captivating stories, and these 15 titles are among the best in the genre. From heart-wrench romances, each manhwa presents unique characters and engaging narratives that will keep readers hooked from start to finish. Whether a long-time fan or new to the BL genre, these manhwas are a must-read for anyone seeking compelling and emotional stories of love and self-discovery.