A good romance has the power to make hearts soar, and when it comes to capturing the essence of love, few mediums do it better than anime. Over the years, Japanese animation has spun countless tales of romance, ranging from lighthearted comedies to poignant and heart-wrenching stories.
For romance enthusiasts, the task of finding the perfect anime amidst the vast sea of options can be quite daunting. However, fear not, for there are a select few high school romance anime that truly stand out from the rest. In this article, we invite you on a journey through time as we explore the top 20 high school romance anime of all time, showcasing the ones that have captivated hearts and left lasting impressions. Get ready to embark on a romantic adventure like no other!
Top 20 High School Romance Anime Of All Time – Love In The Halls Of Time
1. Horimiya
Horimiya made an instant splash when it debuted. It was one of the best anime in the Winter 2021 season and will undeniably hold a place in modern anime discussions for some time.
This show lives by the mantras of "opposites attract" and "do not judge books by their covers." Izumi and Kyouko look like they'd be a horrible fit, but they slowly come out of their shells and find just how perfect they are for each other. It has just as many heartwarming moments as it does hilarious ones, making it an ideal watch.
---
2. Fruits Basket
Fruits Basket is the best relationship anime ever made. It is a masterpiece that handles drama and comedy with equal skill. Tooru Honda has had a hard life, but when she moves in with the Souma family, things take a turn that no one sees coming. Even though the latter's members, especially Yuki Souma, are stars at school, they have a shocking secret that would change how everyone sees them.
Love triangles are usually less attractive because most stories focus on one possible partner more than the other. But there are some exceptions. The love triangle in Fruits Basket might be the best in all anime, and each character is more than just a cause of conflict. Fruits Basket takes fans on a trip they'll never forget throughout its three seasons.
---
3. Toradora
Toradora! is a classic slice-of-life romantic comedy that is a great way to start watching this type of movie. In the story, Ryuji Yusaku and Taiga Aisaka both have a crush on their best friend of the other.
Ryuji is an outcast because of how scary he looks, and Taiga is an outcast because of how angry she gets, so they work together to help each other find love. The show examines how the two main characters interact and what goes wrong when they try to help each other.
---
4. My Teen Romantic Comedy SNAFU
Who would have thought that Oregairu, based on a light novel, would be one of the best romance anime of the last ten years?
Even if you don't want Yukino Yukinoshita or Yui Yuigahama to end up with Hachiman Hikigaya, you'd still like to finish all three seasons (and the future OVA) because of the constantly changing dynamics and brilliant character writing, as well as the excellent soundtrack, voice acting, and theme songs.
It all started with a guy who didn't care about the hopes and dreams of youth or building relationships. Now that Hachiman and the other members of the Volunteer Service Club are getting close to graduating, they have all improved. My Teen Romantic Comedy SNAFU is a long ride you won't regret. It's bittersweet and always has excellent conversation and solutions.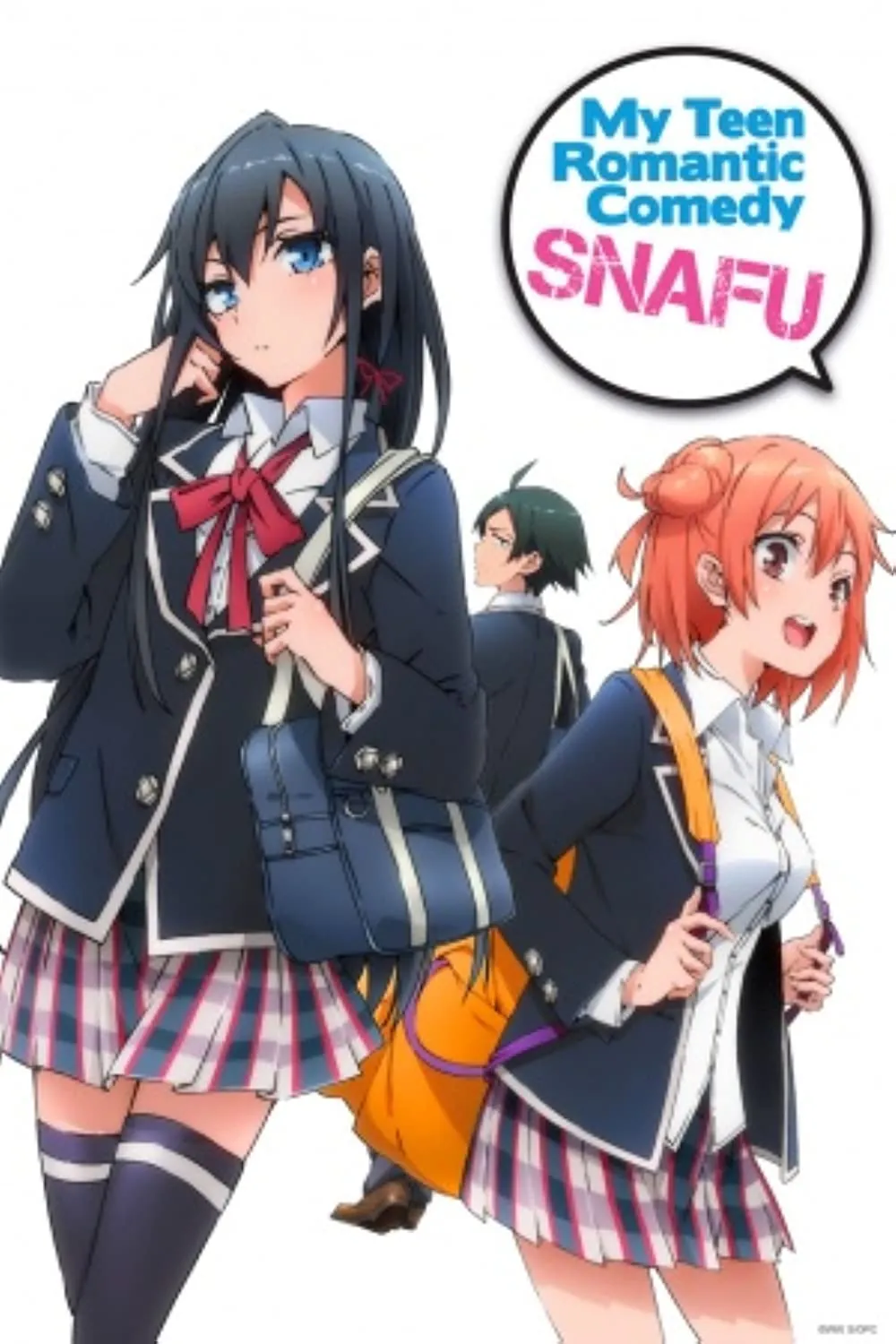 ---
5. Clannad
This is an anime with two parts: Clannad and After Story. The second is much better than the first, but Clannad must be seen to get the full effect of After Story. Even though there are a lot of other characters, this show is about Tomoya Okazaki and Nagisa Furukawa, and it is a powerful story.
Unlike most romance stories, Clannad After Story takes place after high school and shows Tomoya and Nagisa's growth as individuals and a couple. The anime doesn't sugarcoat anything and looks at many people's problems.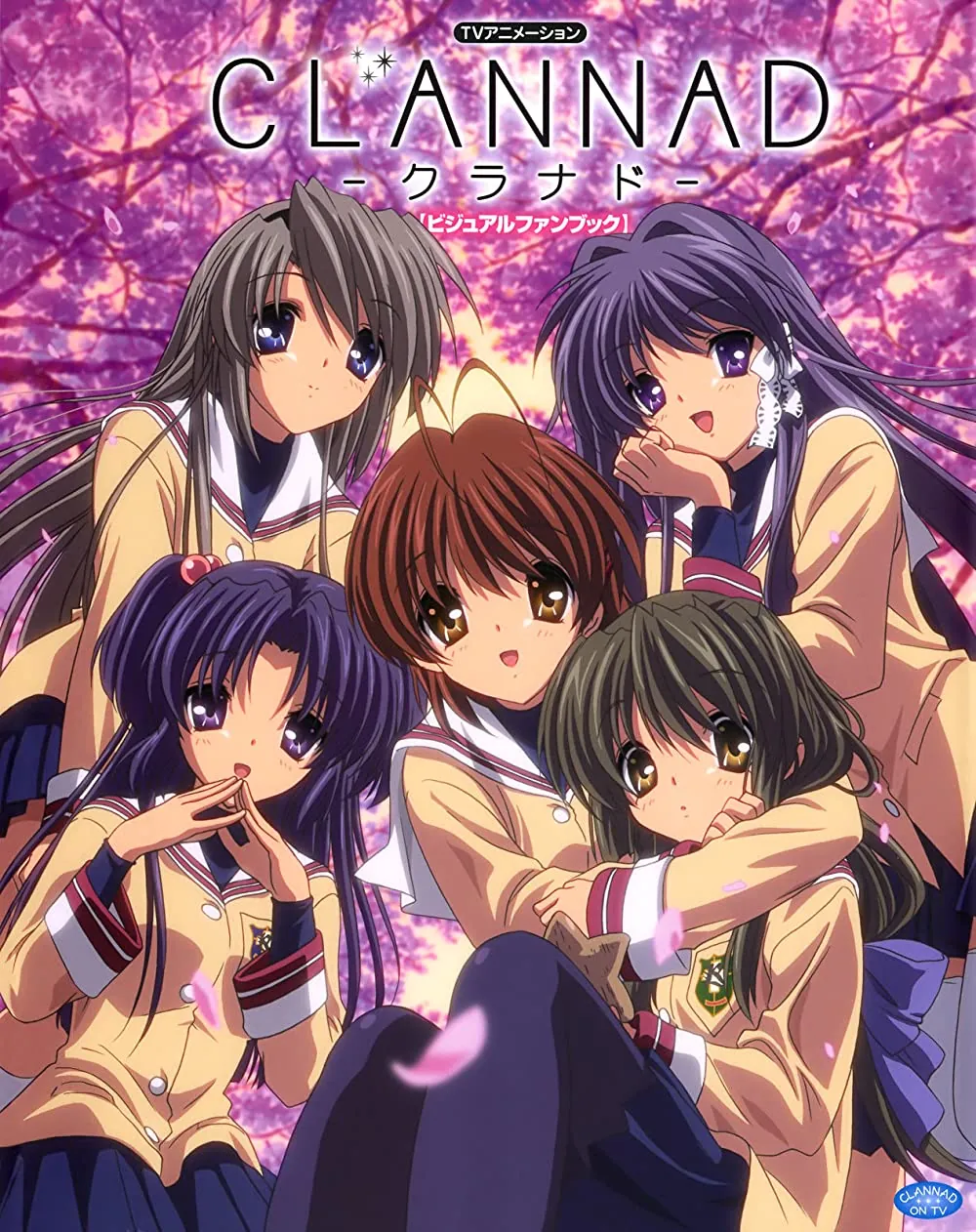 ---
6. Kaguya-Sama: Love Is War
All's fair in love and war, and this cartoon proves it. Instead of a typical romance, Miyuki and Kaguya use their intelligence and skills to get the other person to confess their love first. Neither wants to lose and be seen as less than the other.
Their adventures with their friends running the student council at an elite school are hilarious and also have times that will make viewers say, "AWWWWW!" The third season of Kaguya-sama: Love is War emerged in the spring of 2022. The new episodes were mostly comedic, but the anime spent more and more time on the relationship between Miyuki and Kaguya while also touching on some other loves.
---
7. Your Lie In April
Your Lie in April is one of the most well-known relationship anime. It is about two talented musicians, Kousei Arima, and Kaori Miyazono. Kousei has lost interest in piano playing because he is sad about his mother's death. This has forced him to leave the performance arts. One day, the boy hears Kaori play her violin with such freedom that it brings back his interest in music. Kousei also falls in love with the girl.
Your Lie in April is about pain, life, love, and music. Kousei's road toward self-healing is hard, long, and full of heartbreak. But along the way, he also meets beauty, kindness, and joy.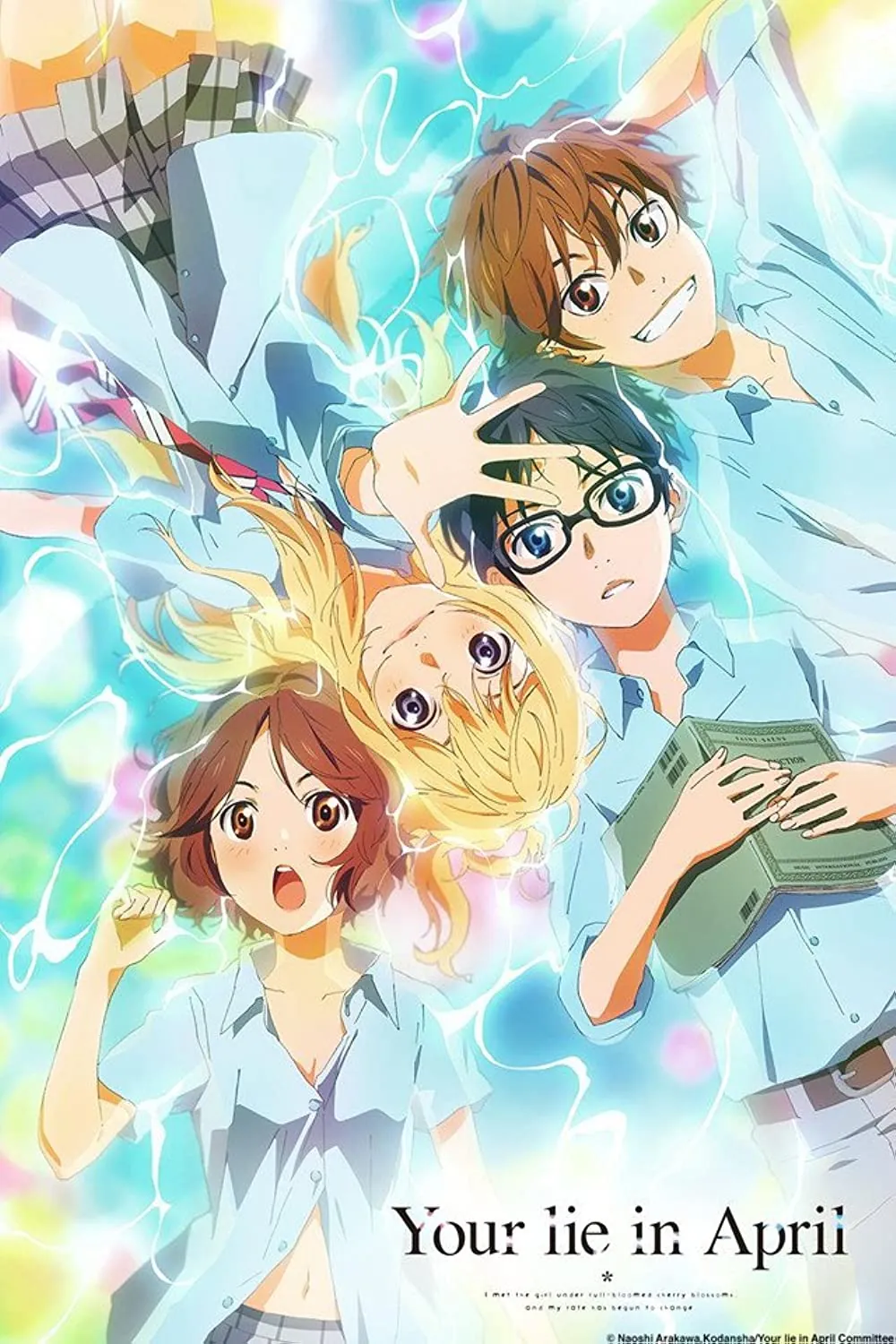 ---
8. Saekano: How To Raise A Boring Girlfriend
This light novel adaptation's two seasons have Episode 0s, basically fanservice specials. But Saenai Heroine no Sodatekata is entertaining mainly because of how the characters act and talk to each other.
Tomoya Aki is a high-level fan who wants to make his own gal game (also called gaga) because he enjoys playing them. To make his dreams come true, he is helped by my best friend, the writer Utaha Kasumigaoka, and the artist Eriri Spencer.
But, as the funny title suggests, the main character, Megumi Katou, doesn't have much personality. Others don't even know she's there or that she went somewhere. Can Tomoya and the rest of Blessing Software make a good game about her based on how she acts?
Saekano is more straightforward than some of the other languages on this list. But I like this rom-com anime because it has many fan themes, and the characters look good.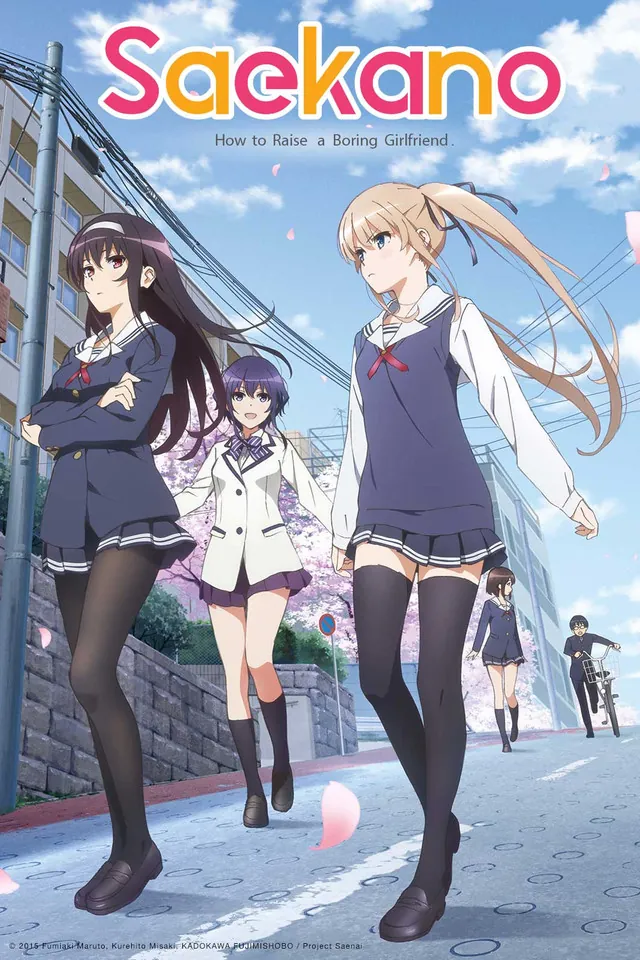 ---
9. Nana
Nana is an anime everyone should watch, whether they like romance or not. It is one of the most famous and well-known shoujo of all time. It's about two women named Nana who look very different on the outside but end up in strangely similar situations that turn out differently for each.
This won't give away how everything fits together, but let's say that things don't end the way people might think they will. Throughout 47 episodes, Nana looks at how both main characters feel about love through a series of interactions. The anime is based on real life, and even though the characters sometimes go to extremes, they are held responsible for what they do.
---
10. Given
This story is great for gay anime fans who want to see themselves on screen, but it's also written so well that anyone can enjoy it. Mafuyu and Ritsuka fall in love as Mafuyu learns to play guitar and sing in Ritsuka's band. This is a beautiful part of the story.
Along with the romantic drama, seeing Mafuyu's confidence grow makes this a great series that is hard to put down. Also, the movie is excellent and a must-see addition to the series.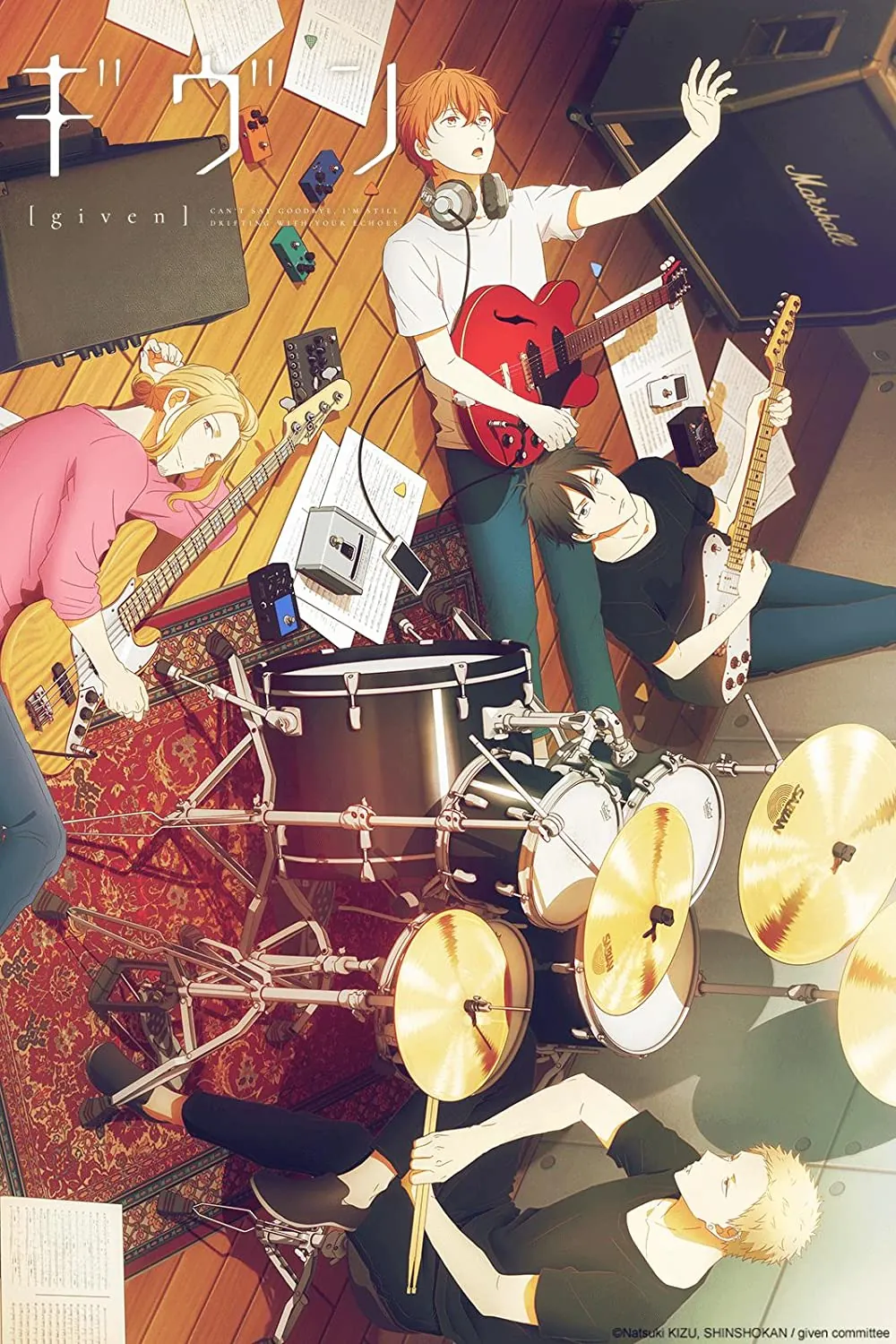 ---
11. Welcome To The N.H.K.
The Japanese word "hikikomori" describes people who don't want to talk to anyone. This anime is about a hikikomori named Tatsuhiro who thinks that the Nihon Hikikomori Kyokai (NHK) is to blame for his lack of social interaction.
He comes out of his shell slightly when he meets the strange Misaki. He struggles with self-imposed isolation, trying to find a job, and opening up to this new person he likes. Since COVID-19 has caused a lot of people to have to stay alone, it may mean more to fans than ever before.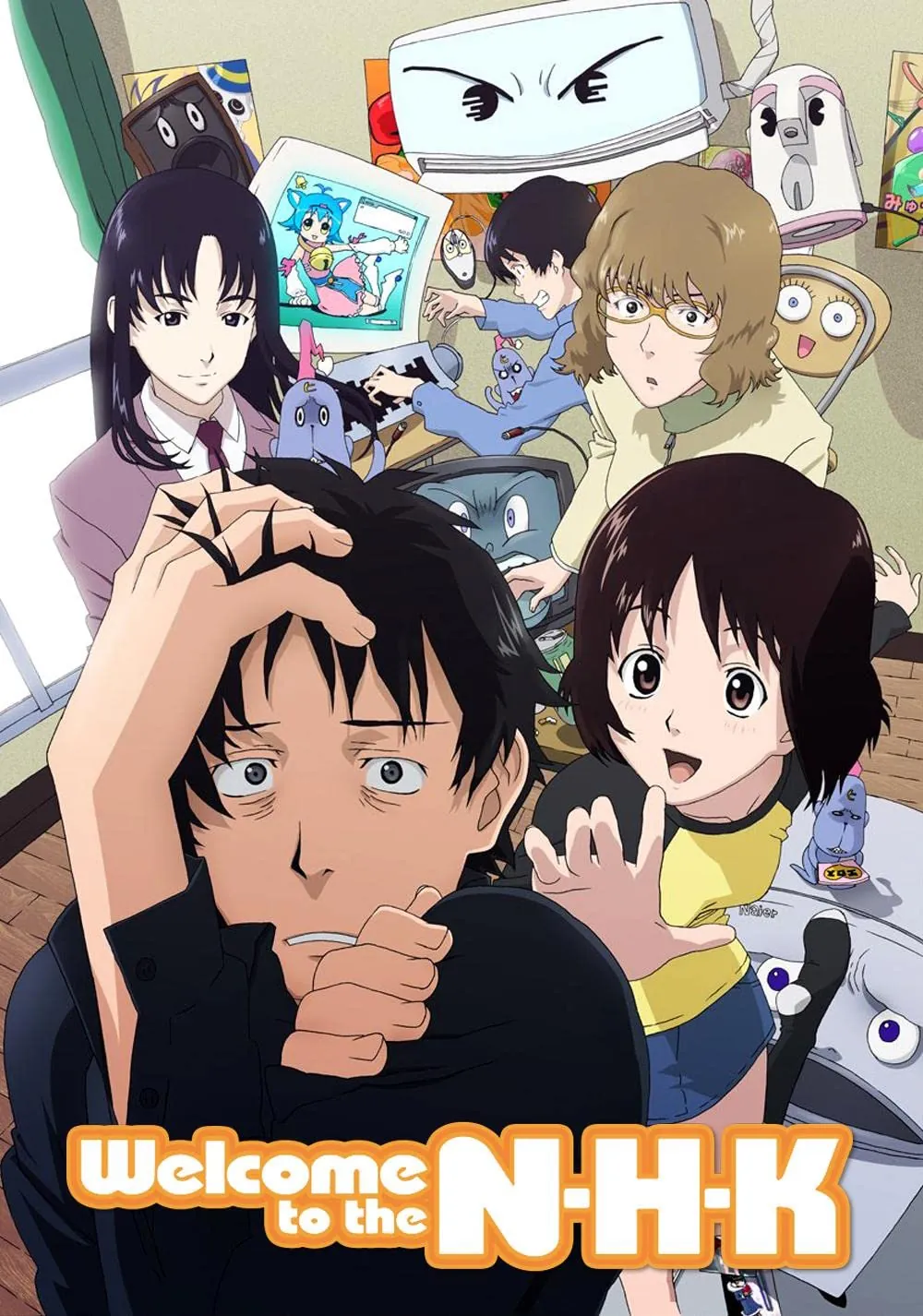 ---
12. My Love Story
This romantic cartoon is great because Takeo Gouda is the main character. It's heartwarming to see this tall, significant, and downright scary high schooler fall head over heels for the small Rinko. Then, seeing him try to set her up with his best friend, even though it hurts him, shows that Takeo has a good heart.
Everyone who watches will want Takeo and Rinko to get together and be happy. My Romance!! Also, it doesn't hold back on the good stuff because the main characters are dating for most shows, so it only takes a short time to get to the confession.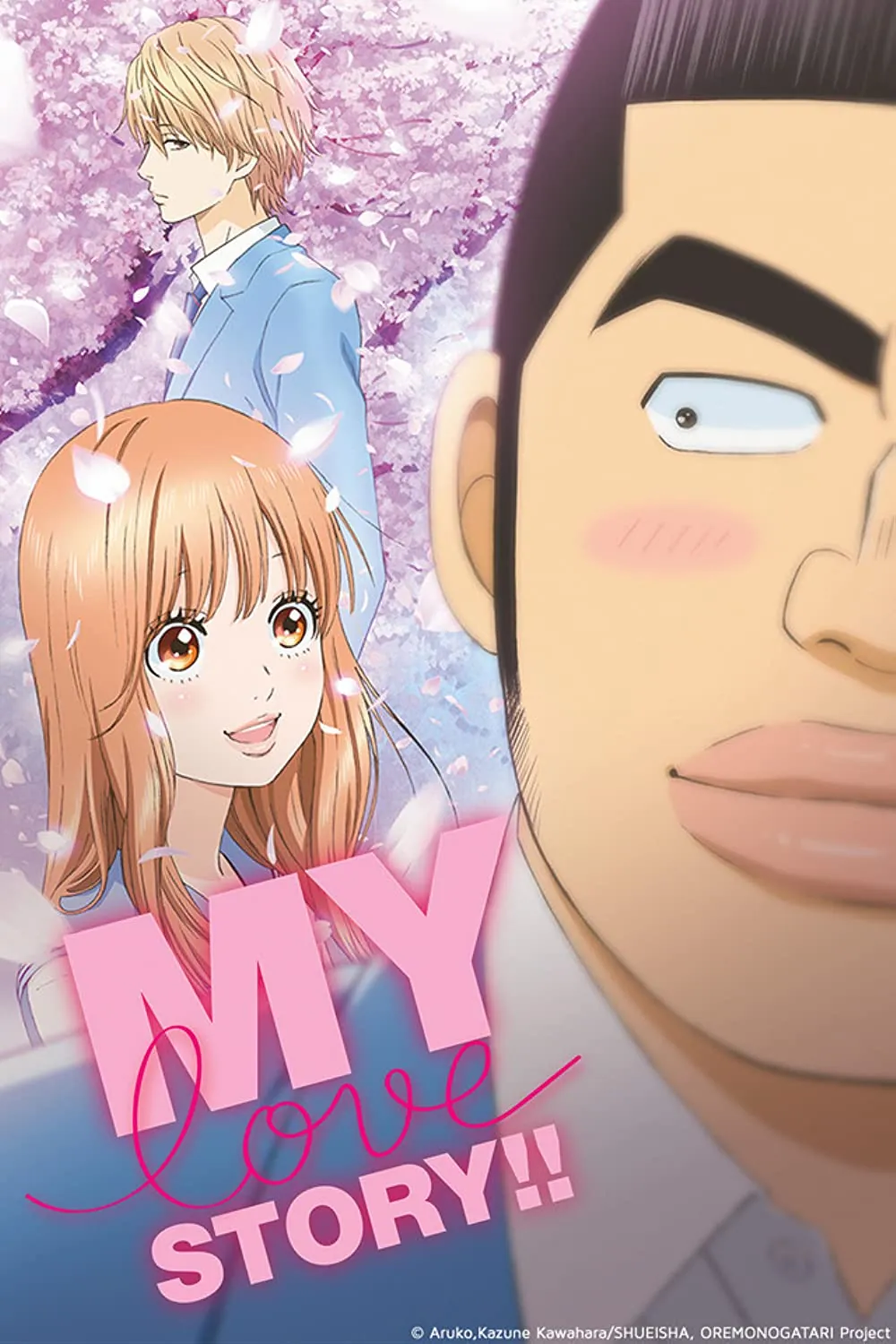 ---
13. Sing "Yesterday" For Me
Compared to other anime, Sing "Yesterday" for Me is a breath of fresh air because it shows marriage realistically. At the show's end, it also unexpectedly takes the classic love triangle. We won't give anything away, but the ending is very satisfying and shows that even when a relationship doesn't work out, it can still lead to a strong friendship.
Yoshiyuki Fujiwara, who made famous anime like Attack on Titan and Sword Art Online, is even in charge of it. Seeing how well he can adapt to a show that looks so different from his other work is incredible.
---
14. Kimi Ni Todoke: From Me To You
The idea that opposites attract has been used so much that it has become a cliche, but there's no denying that when used well in a love comedy, it can be gold. Kimi ni Todoke is about the sweet friendship between Sawako Kuronuma, who is very shy, and Shouta Kazehaya, who is famous. Sawako is picked on at school because she looks like Sadako from "The Ring." It takes a lot for the girl to come out of her shell. Kazehaya is the right guy for the job, though.
Kimi ni Todoke is funny, sweet, and full of well-written characters who get better as the story goes on. Like many romance anime, Kimi ni Todoke puts off the confusion scene a little too long, but the trip is still enjoyable.
---
15. Love, Chunibyo & Other Delusions!
Kyoto Animation has made a lot of famous cartoons, and Love, Chunibyo & Other Delusions! is one of them. The story is about a condition called Chunibyo. The term is used to describe teens who have grandiose, unreal fantasies.
Yuta Togashi seems to be living an everyday high school life now that he has grown out of his crazy phase. Things get out of hand when his friend Rikka Takanashi reminds him of his past and tries to pull him back into the world of Chunibyo through her delusions. The show looks at their friendship as Yuta tries to figure out what caused Rikka's delusions.
---
16. Ouran High School Host Club
Ouran High School Host Club is a reverse harem full of funny and severe times. After breaking an old vase belonging to her school's Host Club, Haruhi Fujioka is forced to pay off her debt by acting as a boy and working as a host.
The series does a great job of developing Haruhi's character and goals and those of her fellow hosts. This is a great show for fans of Shojo, and the show's group of memorable characters has kept it going throughout its run.
---
17. The Pet Girl Of Sakurasou
In The Pet Girl of Sakurasou, a strange group of characters goes on a trip of growth and self-discovery. Sorata Kanda is kicked out of his school's main dorms and has to move into the lowly Sakura House.
There, Sorata meets several bright but troublesome students. When a strange young artist enters the dorms, Sorata is asked to help her adjust to her new life. The show looks at how the people in the house get along, their individual goals, and how their relationships work.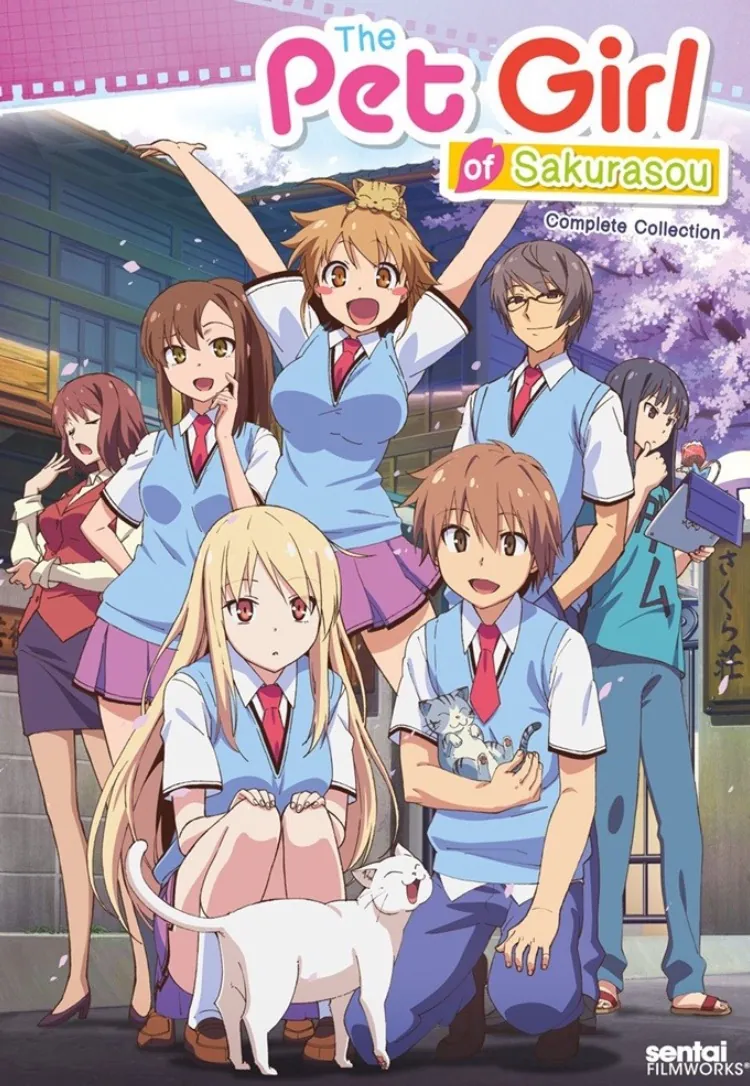 ---
18. My Dress-Up Darling
Wakana Gojou and Marin Kitagawa don't live in the same world. Gojou is entirely alone and shy. He has no friends and stays away from everyone else because he's afraid people will make fun of him for his interest in hina toys. On the other hand, Kitagawa is popular, outgoing, and sure of himself.
Usually, Kitagawa and Gojou would never meet, but Kitagawa is interested in cosplay and finds out that Gojou might be the best person to make costumes for her. My Dress-Up Darling is a typical romance anime that does the genre's tropes very well. It is sweet, funny, and beautifully drawn.
---
19. Rascal Does Not Dream Of Bunny Girl Senpai
In Rascal Does Not Dream of Bunny Girl Senpai, romance isn't the main focus, but it's also the best thing about the series. Sakuta Azusagawa, a high school student, is the anime's main character. He has a knack for finding girls with Adolescence Syndrome caused by their fears.
Even though the series is divided into different stories about different girls, the best one is the first about Mai Sakurajima, an actress who becomes friends with Sakuta. The relationship between Sakuta and Mai is full of romantic drama, warmth, and wit. Even though their friendship isn't the main focus of the rest of the story arcs, it grows nicely and leads to a satisfying feature film sequel.
---
20. Maid Sama!
There are a lot of clichés in Maid Sama! that would sink other romance anime: The male lead is too perfect. The "strong" female protagonist is constantly turned into a damsel in distress. There is a love triangle for no reason. Maid Sama! doesn't do a great job with these parts, but the cartoon makes up for its flaws with a lot of personality.
Maid Sama! is all about the friendship between Takumi Usui, a hot guy, and Misaki Ayuzawa, the student council president, who hates men. Ayuzawa is much more controlled than Takumi because she has to balance her busy school, home, and work lives. When Takumi finds out that Ayuzawa works in a maid shop, he uses the chance to get to know the student council president differently.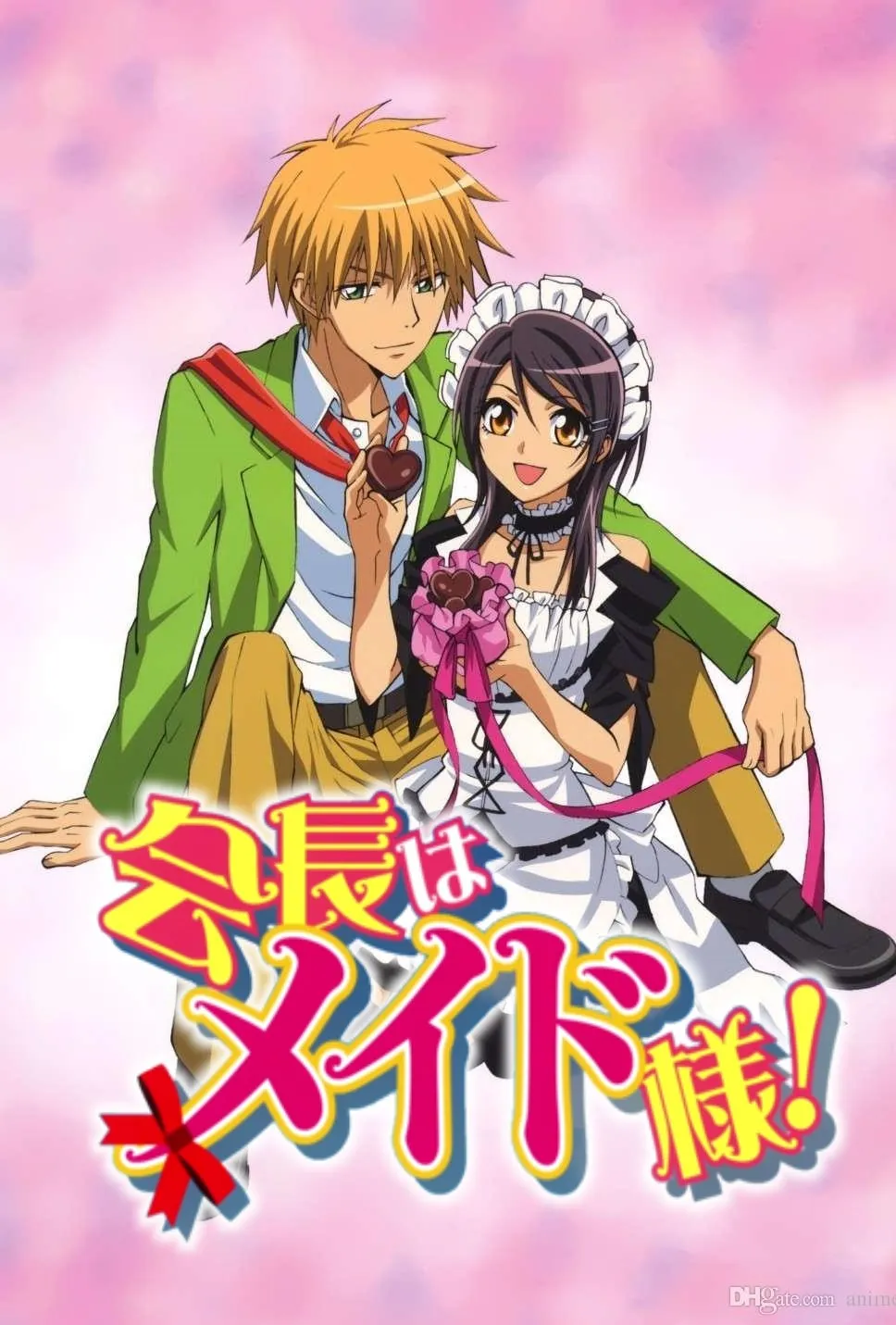 ---
You Can Also Take A Look At Other Anime Top 10 Things  We Have Covered:
Be Entertained And Informed With The Latest News At Topmovierankings.com!