YouTube has become a massive platform for content creators to showcase their talent and reach a global audience. With millions of users consuming content on the platform every day, YouTube has also become a lucrative career option for creators who are able to build a sizable following.
In 2023, the landscape of YouTube is constantly changing, and creators are finding new ways to engage with their audience and earn revenue. In this article, we will take a closer look at the highest-paid YouTuber in 2023, his sources of income, and what sets them apart from the rest.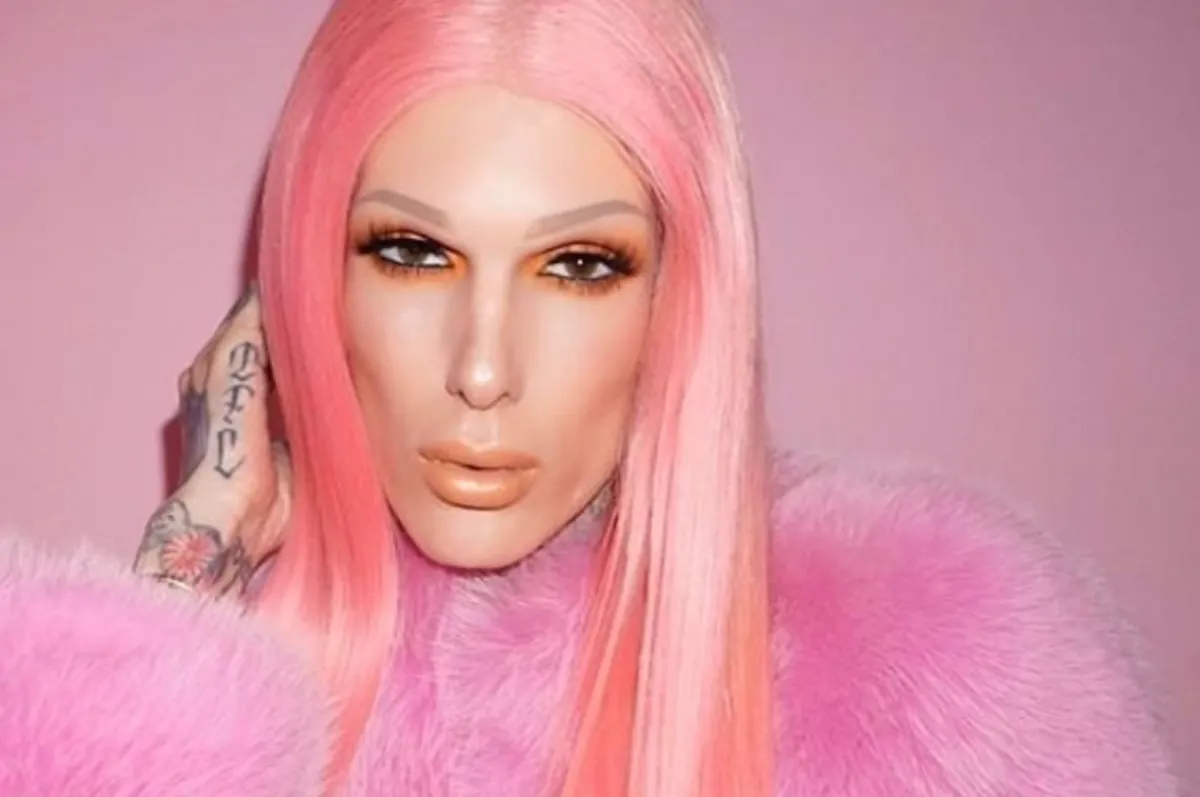 Jeffree Star – Highest paid Youtuber in 2023
According to sources the highest paid Youtuber in 2023 is Jeffree Star. Jeffree Star is an American YouTuber, makeup artist, and former singer-songwriter. He is the founder and owner of Jeffree Star Cosmetics. Jeffree Star began his social media career on Myspace to focus on his music and fashion design career.
He built up his fan base by blogging about his life while also establishing himself as a thought leader and expert on self-image and confidence, life, and beauty. His move to YouTube was originally meant to promote his e-commerce makeup brand. The exposure he got turned Jeffree Star Cosmetics into a worldwide makeup brand. In 2018, he earned $18 million from his YouTube endeavors alone and amassed a following of just below 17 million subscribers.
The Top Points to Know About Jeffree Star
Q: What is Jeffree Star's net worth?
A: Jeffree Star's net worth is over $200 million.
Q: How much does Jeffree Star make from his YouTube channel annually?
A: Jeffree Star reportedly makes between $15 and $20 million annually from his YouTube channel.
Q: How did Jeffree Star become famous?
A: Jeffree Star originally achieved fame on MySpace and launched a music career in the 2000s, which ultimately failed to take off. He then repurposed his YouTube channel to promote his cosmetics brand, Jeffree Star Cosmetics, in 2014, which is now ultra-successful and brings in an estimated $100 million annually.
Q: What kind of brand is Jeffree Star Cosmetics?
A: Jeffree Star Cosmetics is a makeup brand that offers a huge collection of liquid lipsticks, highlighter palettes, lip scrubs, eyeshadow palettes, clothing, and many other accessories.
Q: What controversies has Jeffree Star been involved in?
A: Jeffree Star has been involved in several controversies throughout his career. He was accused of racism due to his derogatory remarks about minorities and was also criticized for associating with Dahvie Vanity, who was arrested on sexual assault charges. Recently, he was accused of multiple instances of sexual assaults, but his attorney denied these allegations.
If you are curious to know more about the highest paid YouTuber in 2023 , go on reading the article below.
Jeffree Star's Net Worth
Jeffree Star has over $200 million net worth and earns between $15 and $20 million per year from his YouTube channel. Star began his music career in the 2000s after gaining notoriety on the social networking website MySpace.
That endeavor never really got off the ground. Then, in 2014, he started using his channel to advertise his makeup line, Jeffree Star Cosmetics. This cosmetics brand is now a multi-million dollar industry that brings in around $100 million annually.
Wiki/Biography of Jeffree Star
As of 2023, at the age of 37, Jeffree Star was born on November 15, 1985. He comes from a stable familial background in Los Angeles County, California. He was born in the United States and is a Christian. Since he had spent most of his life there, he finished his secondary education at a high school in Orange County, California.
Following his academic career, he settled back in Los Angeles County. He has been wearing makeup to school since he was a kid, thanks to his mother, who has been experimenting on him since he showed interest in the subject. During his college years, Jeffree worked in the beauty and fashion industries and music to make ends meet.
Jeffree Star Relationships, Boyfriends, and Family
Jeffrey Lynn Steininger Sr. and Marra Shubyann Lindstrom Steininger are the proud parents of Jeffree Star. His mother, Marra Shubyann Lindstrom Steininger, is also a makeup artist, and she raised Jeffree Star on her own after his father committed suicide when he was six. However, in a 2019 video on his YouTube channel, Jeffree Star stated that his father did not commit suicide, but rather died of cancer. Jeffree Star still needs to tie the knot.
Nathan Schwandt, a logistics manager, was her boyfriend at the time. They were together for five years until breaking up in 2020's first month. He dated Andre Marhold in 2020.

Physique of Jeffree Star
Jeffree Star is a gorgeous and intelligent man who exudes charisma and endearment. He weighs about 73 kilograms and is 6 feet and 1 inch tall. He has a decently attractive build and normal body proportions. His brown hair is fashionable, and his eyes are a brilliant blue. So many tattoos cover his body.
Jeffree Star Career
Makeup artistry was Jeffree Star's first professional gig. After attending huge Hollywood parties under a phony ID, he would get cosmetic jobs from famous people at their houses. Then he decided to use social media to promote his music and clothing line, so he signed up for the then-trendy social networking service My Space. When he was younger, he also blogged about his experiences with beauty, self-perception, and assurance.
He quickly gained a massive fanbase, and today he is among the most well-known solo artists on the My Space platform. After that, in 2007, Jeffree Star embarked on a professional music career and performed in 15 different American cities as part of his True Colours Tour. After that, in 2009, he released his lone album to date, also titled Beauty Killer. Since then, Star has dropped many hit singles and EPs, including Virginity, Mr. Diva, Concealer, and Prom Night. Star has also been in several successful films in addition to his singing career.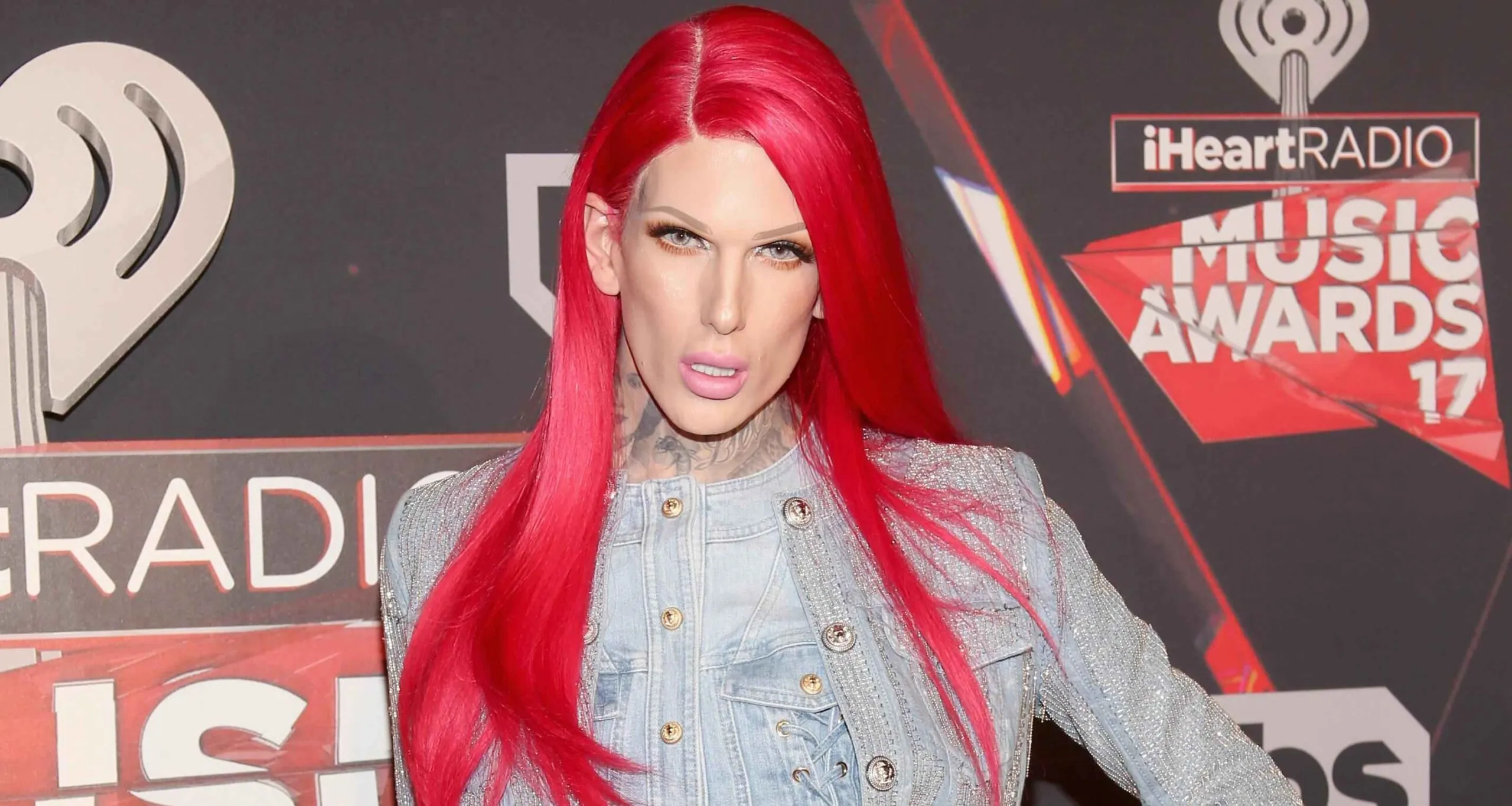 Movies such as LA Ink, What Now, Shane and Friends, and The Dish With Trish feature his acting skills. Star launched his cosmetics company, Jeffree Star Cosmetics, in 2014. Star found his eponymous YouTube account, where he produced promotional films for his cosmetics line and quickly became a viral sensation. His line of products includes lip scrubs, liquid lipsticks, eyeshadow and highlighter palettes, apparel, and more.
Jeffree Star Controversy
The controversial comments made by Jeffree Star concerning members of minority groups led to charges of racism on his part. He eventually came to terms with his words and apologized. Star was previously at the center of controversy in 2010 after he called Dahvie Vanity a "Child Fucker," and again in 2011 after he tweeted his support for Vanity, who had been arrested for sexual assault in 2009.
Even though the Star was aware of the sexual assault charges against Vanity, he has come under fire for his close association with the magazine. Recently, Star was in the news because of allegations that he had committed many sexual assaults. However, Star's lawyer later refuted the accusations.
Stay ahead of the curve with the latest news and updates at Topmovierankings.com! Join our social media community and be part of the movement by sharing your ideas and opinions.