"Sirf Ek Bandaa Kaafi Hai," previously titled "Bandaa," is all set to hit the screens. Directed by the talented Apoorv Singh Karki and produced by Zee Studios in collaboration with Bhanushali Studios, this Indian Hindi-language courtroom drama is bound to leave audiences on the edge of their seats.
Leading the stellar cast is the versatile actor Manoj Bajpayee, who delivers yet another power-packed performance. Known for his captivating portrayals, Bajpayee brings his remarkable talent to the forefront once again, captivating viewers with his nuanced portrayal of the protagonist.
Teaming up with director Apoorv Singh Karki, Manoj Bajpayee reunites with Suparn Verma, known for their successful collaboration on the critically acclaimed series "The Family Man." With their remarkable chemistry, this talented duo promises to deliver a captivating and unforgettable cinematic experience.
Exciting news broke on April 23, 2023, when it was officially announced that "Sirf Ek Bandaa Kaafi Hai" would be released on the popular streaming platform ZEE5. As anticipation builds, audiences can look forward to immersing themselves in the thrilling world of this courtroom drama, exploring intriguing twists and turns, moral dilemmas, and the pursuit of justice.
In this article, you will find information about the Bandaa movie, including its release date, cast, plot, and trailer."
Bandaa Movie Release Date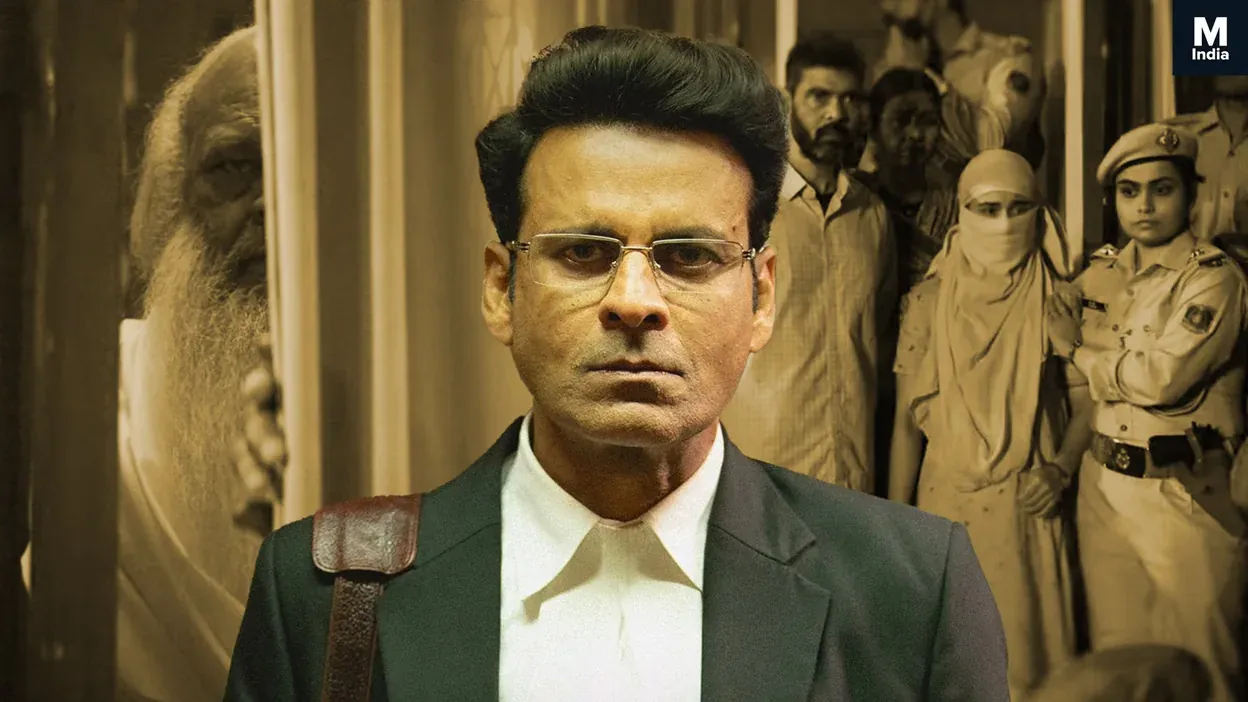 The film titled "Bandaa," Directed by director Apoorv Singh Karki and written by Deepak Kingrani, is scheduled for an OTT debut exclusively on ZEE5. Produced by a collaboration between Vinod Bhanushali's Bhanushali Studios Limited, Zee Studios, and Suparn S Varma, the movie is set to premiere on ZEE5 on May 23rd.
Check out the release dates of some other movies:
Cast of Bandaa
Guddu, portrayed by Kaustav Sinha
Amit Nihang, portrayed by Nikhil Pandey
Chanchan Mishra, portrayed by Priyanka Setia
Nu's father, portrayed by Jaihind Kumar
Nu's mother, portrayed by Durga Sharma
Bandaa Crew Info
Director
Apoorv Singh Karki
Story
Deepak Kingrani
Cinematography
Arjun Kukreti
Music
NA
Producer
Vinod Bhanushali, Kamlesh Bhanushali, Asif Shaikh, Vishal Gurnani
Production
Bhansali Productions, Zee Studios
OTT Platform
Zee5
Addtional Info
Others
Juhi Parekh, Ashish Prashar, Gandhar Gaikwad
First Look Poster of the Bandaa
Manoj Bajpayee, who shared the film's title and his initial appearance on Instagram, expressed his deep sense of honor in portraying the character of a lawyer.
"A story of a lawyer who fought for truth & justice against all odds. Presenting #Bandaa story of man who never gave up! An honour to essay this role," Bajpayee wrote.
Bandaa Synopsis
Based on actual events, Bandaa is a courtroom drama. This is the story of a regular session court lawyer who stands up for the truth and fights for five years to right the wrongs committed against a group of teenage girls by a self-proclaimed "godman."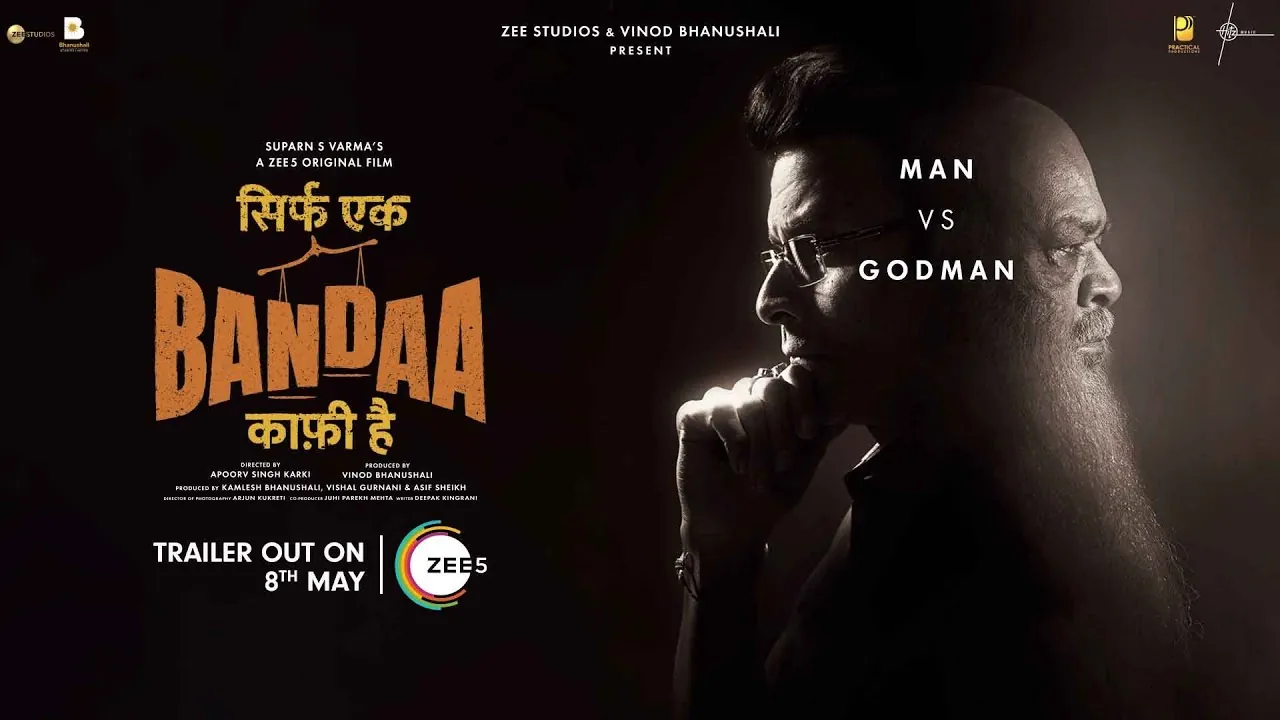 Bandaa Trailer
On Monday, the trailer of the upcoming film "Bandaa," featuring Manoj Bajpayee in the lead role, was unveiled. In this two-minute preview, Manoj portrays the character of a lawyer determined to confront a influential spiritual leader, following the assault of a minor. Seeking justice for the victim, the lawyer faces a daunting battle against the godman's ardent supporters, making his pursuit even more challenging.
The video was captioned, "Sirf Ek Bandaa Kaafi Hai (Only one man is enough), An ordinary lawyer is out to fight an extraordinary case! But can he win against a powerful godman accused of assaulting a minor and deliver justice to the victim? Find out in Sirf Ek Bandaa Kaafi Hai, A ZEE5 Original Film inspired by true events. Premieres 23rd May 2023."
Get the scoop on the latest news and trends in the entertainment world at Topmovierankings.com! Follow us on Facebook, Pinterest, Twitter, and Instagram to stay connected and share your thoughts with us.