In This Review, We'll Discuss The Highly Anticipated Bollywood Film Mrs. Undercover, Starring Radhika Apte. The Film Has Garnered A Lot Of Attention And Excitement From Fans, And We're Here To Give You Our Thoughts And Opinions On The Film Turned Out. With The Talented Cast And Intriguing Plot, We're Eager To Dive In And See If "Mrs. Undercover" Lives Up To The Hype. So, Let's Get Started!
Director: Anushree Mehta.
Cast: Radhika Apte, Rajesh Sharma, Sumeet Vyas, Angana Roy, Laboni Sarkar, Satish Badal, Amrita Chattopadhyay, Indrasish Roy, Biswajit Chakraborty, Roshini Bhattacharya, and Saheb Chatterjee
Available On: Zee5
Mrs Undercover: Story
Radhika Apte plays a spy who has been living as a housewife named Durga for ten years and is suddenly called back to work. During those ten years, she stayed true to her cover story and acted as a caring housewife married to a patriarchal husband. She almost forgot that she was a spy. Will she now be able to go back to being an active agent? Will she remember what she's been taught? Will her husband be able to find out? Will she finally tell the bad guys about the whole undercover mission? Well, you'll have to watch the movie to find out everything.
Mrs Undercover Movie Review: Script Analysis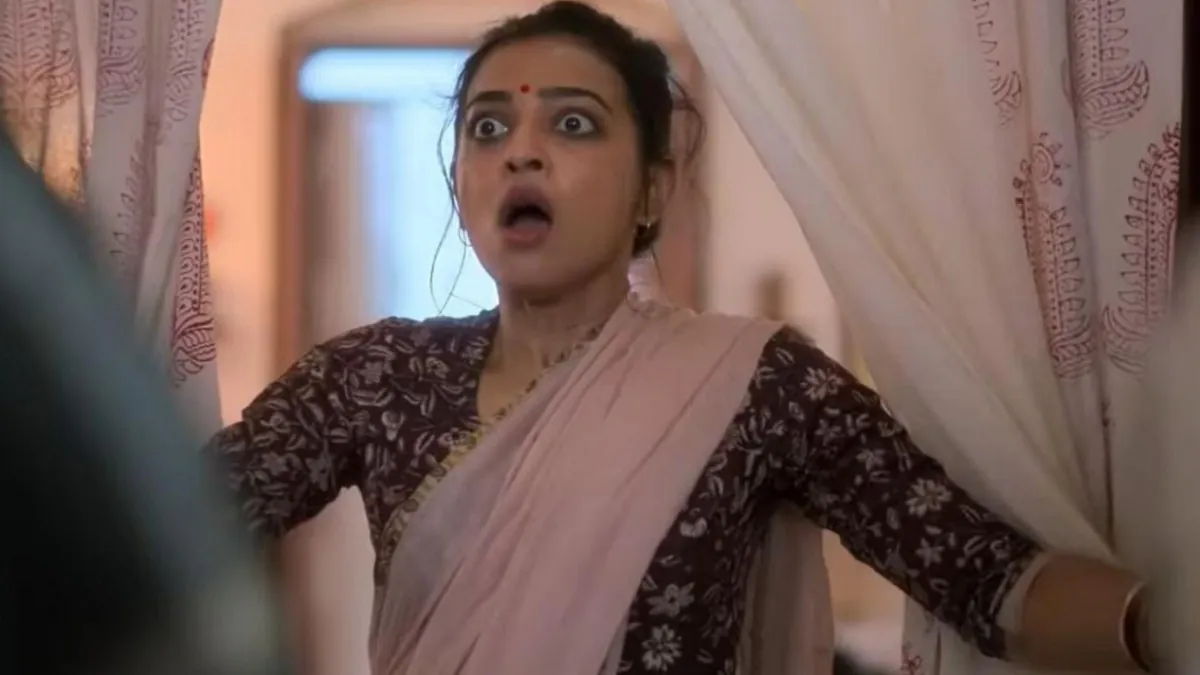 In the past couple of years, comedic satires have become all the rage. When it comes to balance, it's hard to make an almost perfect genre film. The best way to make them work in terms of tone is not to have a physical villain and instead have a situational one. Most of the time, the situational ones work unless someone writes a fascinating antagonist and weaves it into the story skillfully. The last problem happens to Mrs. Undercover because she tries to do the opposite.
Mrs. Undercover goes into the territory with good intentions. Anushree Mehta wrote it, and Abir Sengupta helped with extra screenplay and dialogue. It wants to challenge the inherent misogyny of some chauvinists and question why some people are against women making progress. But if a movie's goal could make it work, we could never have had one that didn't. The biggest problem with this Apte Starrer is that it doesn't stick to one genre and instead tries to fit into many. It starts as a thriller, moves toward comedy, and ends with a satirical monologue.
There's nothing wrong with doing this, but there is an art to balancing everything well, which is missing here. Because you can't expect a movie with a villain as evil and severe as someone who kills 17 women in the most brutal way to be funny. Because the opening scene, in which Vyas kills a woman by crushing her under his cars more than nine times, is shown in its entirety, there is no way that it could be funny. So when Radhika as Durga comes on the show and the funny parts of her life are shown, it bothers me because it will be hard to return to Vyas' position.
Mrs. Undercover is fun if you take out the gory parts. The way Radhika Apte learns and saves things, or how she acts to make Durga very likable, makes for an easy-going movie to watch where you don't expect much but still have fun. But that's not the only thing about the film; you must look at it as a whole. The last part of the movie starts quickly as if it had been waiting in the wings and was eager to get to the middle. This makes the movie a shallow drama that needs to go deeper into its hero as it should. I wish it had better edges.
Mrs Undercover Movie Review: Star Performance
Radhika Apte does a pretty specific role with no trouble at all. She is funny and cocky, and when she needs to, she shows her angry side. For an actress of her caliber, she didn't have to go beyond her comfort zone for anything. She could have done this performance while sleeping.
Rajesh Sharma is the one who has done something interesting. His conversations make you laugh out loud, and his different looks and avatars are too funny.
Sumeet Vyas was a chance that was lost. It's good to see that he's moved on from playing "chocolate boy" roles and is now playing bad guys in shows like "Jaanbaaz Hindustan Ke" and "Mrs. Undercover." Unlike 'jaanbaaz Hindustan Ke,' He Wasn't Given That Space To Explore And Open His Wings Up. Except for the first murder scene in the car, there isn't much in "Mrs. Undercover" that shows his psycho-villainous side. In the last episode of "Jaanbaaz Hindustan Ke," a monologue made his performance stand out and explained why he was such a crazy bad guy. That was missing from "Mrs. Undercover," which was a shame.
Even Saheb Chatterjee was a waste of time. He is a well-known Bengali actor, so giving him such a small role seemed like a waste of his skills.
The rest of the supporting cast should have shown up more to be worth mentioning.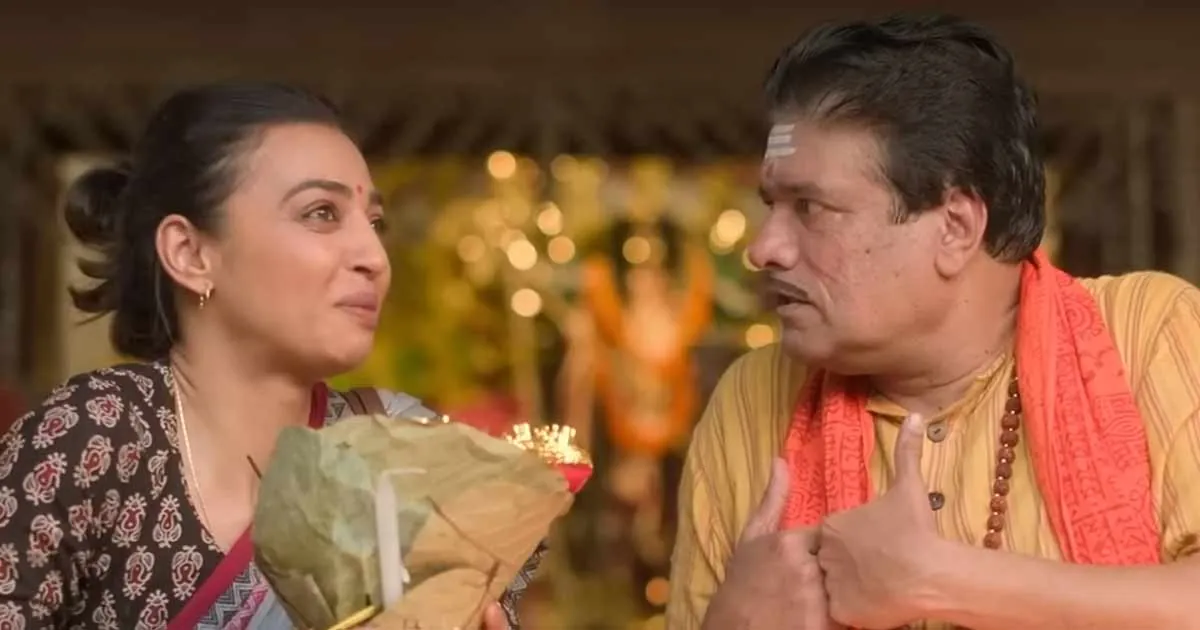 Mrs Undercover Movie Review: The Last Word
Mrs. Undercover had a lot of potentials, but dull writing, especially in the end, killed all of the movie's fun. Except for a few good laughs between Radhika Apte and Rajesh Sharma, the film is not worth your time. It's an average movie to watch. I will give this 2.5 stars.
Mrs Undercover Trailer
To Learn About The Availability Of Reviews Of New Movies, Please Refer To The Posts Listed Below For More Details.
Ready to take your viewing experience to the next level? Get exclusive access to the latest reviews and insider information by following us on Facebook today.