Bholaa Movie Critic and Public Review: With its reviews, the much-anticipated Hindi movie "Bholaa" is finally here. Fans of the genre worldwide are eager to find out what critics have to say about this latest offering. In a busy year featuring some of the biggest names in Indian cinema, "Bholaa" stands out as an original story with a unique premise. We'll discuss this uplifting story's Bholaa Movie Review plot, characters, cinematography, and other elements.
Ajay Devgn's Bholaa movie review
Average Ratings: 3.12/5
Score:88% Positive
Reviews Counted:10
Positive: 7
Neutral:2
Negative:1
Ratings: 3.5/5 Review By: Taran Adarsh Twitter
Bholaa is loaded with brilliant action sequences and terrific performances by AjayDevgn and Tabu… RaviBasrur's background score is icing on the cake. Blemishes: Screenplay could've been more impactful and the run time could've been shorter for an enhanced impact. BholaaReview
#OneWordReview…#Bholaa: MASS-APPEALING!
Rating: ⭐️⭐️⭐️½#Bholaa is loaded with brilliant action sequences and terrific performances by #AjayDevgn and #Tabu… #RaviBasrur's background score is icing on the cake.

Blemishes: Screenplay could've been more impactful and the run… pic.twitter.com/MTMSW0KWRI

— taran adarsh (@taran_adarsh) March 30, 2023
Ratings: — Review By: Komal Nahta Site:Zee ETC Bollywood Business 
On the whole, Bholaa is a well-made film with its heart in the right place. But if it still does not do hit business and stops at the above-average level, it will be because it has limitations as far as its appeal is concerned. Womenfolk, children and family audience will not like the film as much as the masses and the menfolk. Also, since it is a remake and because a lot of people have already seen Kaithi, business will be adversely affected on this count also.
Visit Site For More
Ratings: — Review By: Anupama Chopra Site:Youtube
Bholaa is Kaithi on steroids. Director, leading man and co-producer Ajay Devgn take Lokesh Kanagaraj's 2019 action drama – Kaithi means prisoner – and cranks up the volume, literally and metaphorically, to 11. The operating principle of this film is more is more.
Visit Youtube For More
Ratings: 2/5 Review By: Saibal Site:NDTV
A remake that makes exceedingly heavy weather of an old formula. Bholaa, produced and directed by lead actor Ajay Devgn, is unlikely to have you shouting bumm bumm bhole in joy. The film is a bummer. Loud, prone to excess and wilting under its own weight, its creaks and croaks its way to a climax that issues a threat – there is more on the way. Bholaa, official remake of the Tamil hit Kaithi (of which, too, there is a sequel in the works), sucks out whatever air there was in Lokesh Kanagaraj's film and delivers a stale, slapdash rehash that rides solely on Devgn's star power.
Bholaa movie rating: 3 stars: Visit NDTV Site For More
Ratings: 3/5 Review By: Shubhra Site: Indian Express
Action junkies, rejoice. 'Bholaa', in which Ajay Devgn does double duty as the eponymous lead actor and director, is the kind of all-out, no-holds-barred, high-octane actioner we haven't seen in Bollywood in a long time.Here Devgn, who now seems to have settled into his dual role, having had considerable practice (his last was 'Runway 34'), makes sure, for the most part, that the set-pieces keep coming. And he keeps slaying, single-handedly keeping the monsters at bay.For the faint-hearted? No way. Bang-for-the-buck? Oh yes.
Visit Site For More
Ratings: 3/5 Review By: Roktim Site: India Today
The film begins with a striking shot of humans milling about on screen, desperate to find a way out, piled on top of buses, cycles, anything that moves. You can see why it was tempting to use the analogy of the Partition (which Sinha had to excise from the film; there are a few other bits which feel censored). With the context missing, this well-intentioned, lest-we-forget film becomes less than its powerful moving parts.
Visit Site For More
Ratings: 3.5/5 Review By: Harshada Site: Times Of India
There are several events happening at a quick pace parallelly through the night and each of them adds an element of thrill and excitement to the experience. His penchant for VFX is on full display here. That, along with Aseem Bajaj's cinematography, creates interesting imagery throughout the film, which is an adaptation of the Tamil film Kaithi (2019). While the action is the hero of the film, and pretty much drives the narrative, the story also has an emotional graph that will find a connect with the audience.
Also Check: Das Ka Dhamki Telugu Movie Review
There are absolutely no complaints, as the film's action is its soul, holding your attention until the end. The additional love track, a love song, and the extended dramatic drag of the father-daughter subplot hinder Bholaa.
Also Check: Agent Kannayiram Review
Audience Falls in Love with Bholaa's Magnificent Stars
Bholaa, portrayed by Ajay Devgn, is a hero without heroic catchphrases; instead, he relies on his regular mode of communication,' i.e., his eyes, to do the serious talking. He has mastered this trait multiple times, and the same level of swagger is present here. Tabu, as usual, is astounding and opens the war with a brilliantly choreographed action scene involving the explosion of a dust-filled container.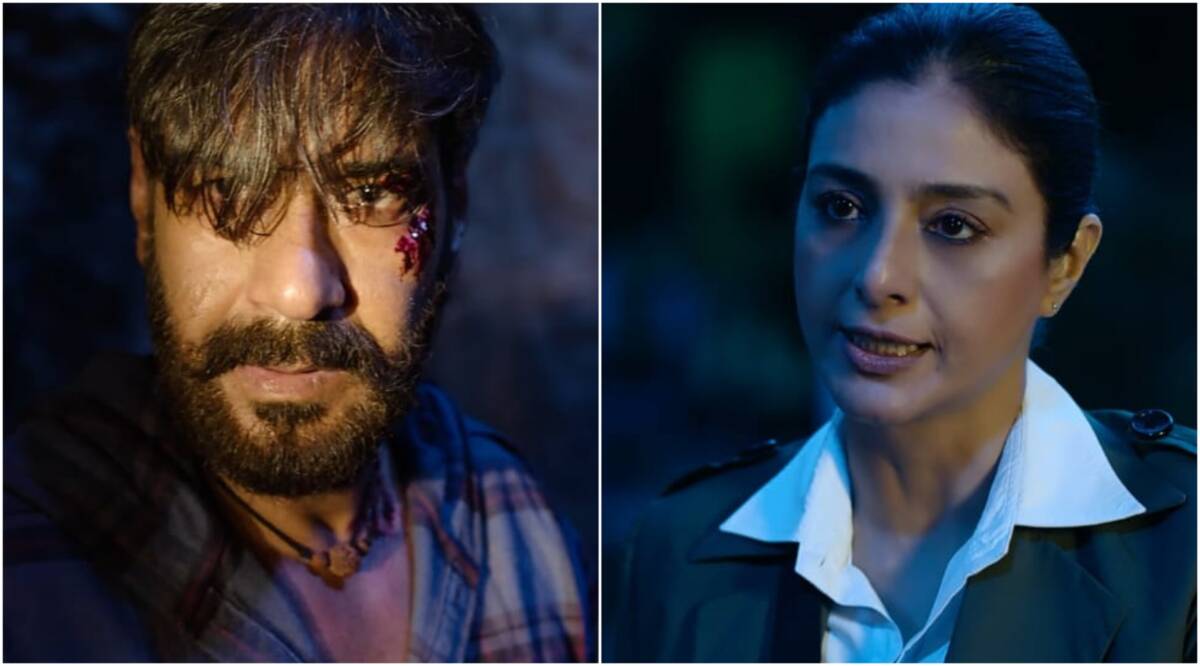 Ashwathama, played by Deepak Dobriyal, has the perfect quirks, and despite doing all the bats*t crazy things (such as killing someone while dancing to an item track), he never gets too crazy to make you cringe. Gajraj Rao's outfit and accent are so convincing that he is almost unrecognizable and gives his all in his performance.
Sanjay Mishra's role could have been more substantial, with funnier lines to provide the film with the necessary comic relief. According to Wikipedia, the actor playing Kharchi (Amir Khan) would make you laugh despite the chaos. Vineet Kumar's performance as Nithari almost convinced me that Piyush Mishra was playing the role, which is the highest praise I could give him.
Witness Bholaa ka action-packed safar.#BholaaInCinemasNow #BholaaOnRamNavami

Book tickets now. https://t.co/XQj7Jg61PX#BholaaIn3D #Tabu #VineetKumar @imsanjaimishra @raogajraj #DeepakDobriyal pic.twitter.com/0kK6IVyRqa

— Ajay Devgn (@ajaydevgn) March 30, 2023
Also Check: Dasara Telugu Movie Review: Critics Appreciate the Movie as a Mass Entertainer
Excellent Direction Of Ajay Devgn Offering A Thrilling Experience To The Viewers
As a director, it is difficult to maintain the continuity of a gritty story that unfolds over one long night, but Ajay does so to a large extent. Each of the numerous events co-occurring throughout the night adds an element of thrill and excitement to the experience. His talent for visual effects is on full display here. This and Aseem Bajaj's cinematography contribute to the film's exciting imagery.
Aside from a brief glimpse of his romance with Amala Paul, little is revealed about Bholaa's past, and there is a reason for this (which will be informed by the film's conclusion, so keep an eye out). Stay tuned following the climax to learn who Bholaa's future archenemy will be. Bholaa packs quite a punch with his strength, determination, and charisma.
Bhola is the Remake of Karthi's Tamil Movie Kaithi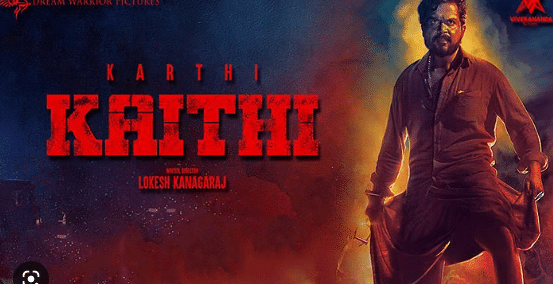 The film is a remake of the blockbuster Tamil film Kaithi. Ajay Devgn has not only acted in the movie but also directed it. The response to the trailer has been positive so far. Lokesh Kanagaraj wrote the story. Ravi Basrur, well-known for his work on KGF 2, composed the film's background score. According to a review by a member of the Censor Board who viewed the film, it is a compelling story.