Miss Shetty Mr. Polishetty is an upcoming romantic comedy movie that fans have highly anticipated. The film will feature Anushka Shetty of Bahubali fame in the lead role and will also star Naveen Polisetty in a supporting role. After months of anticipation, the official release date for the movie has finally been announced. Fans can now mark their calendars with the date and get ready to enjoy a fun-filled evening of entertainment.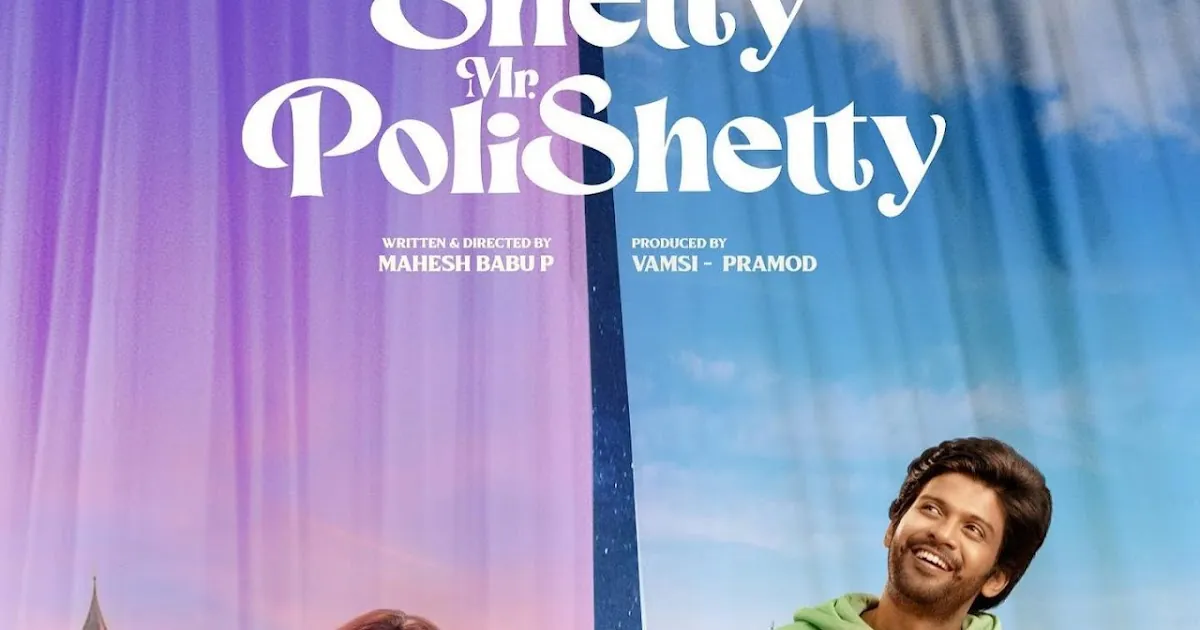 Miss Shetty Mr. Polishetty Release Date
The question on everyone's lips is when will Miss Shetty Mr. Polishetty hit the big screens? While there have been no official announcements regarding the release date, rumors suggest the movie is slated for a summer 2023 release. Fans eagerly await any updates from the production team as they anxiously count down to what could be one of Bollywood's most significant releases in recent years.
If you are interested to know the release dates of some other movies, check
Miss Shetty Mr. Polishetty Star Cast & Crew
In the film, Anushka and Naveen will play pivotal roles. The film is directed by P Mahesh and produced by UV Creations. In addition to Anushka and Naveen, several well-known actors from the South Indian film industry will play prominent roles.
After nearly five years, the film "Miss Shetty, Mr. Polishetty" starring Anushka Shetty will be released in theatres. After 'Bhagamati,' Anushka filmed 'Nishabdam,' which was only released on OTT. The audience has high expectations for Anushka and Naveen in their roles as Miss Shetty and Mr. Polishetty. Celebrity Anushka Shetty unveils a special poster on Women's Day 2023:
I am a Woman.What's your SuperPower? 💥

Happy women's day from team #MissShettyMrPolishetty@NaveenPolishety @filmymahesh @radhanmusic #NiravShah #RajeevanNambiar #KotagiriVenkateswararao @JSKapoor1234 @murlisharma72 @tulasiactor @IamSoniaDeepti @AbhinavGomatam @UV_Creations pic.twitter.com/kpTkW4V5gb

— Anushka Shetty (@MsAnushkaShetty) March 8, 2023
Miss Shetty Mr. Polishetty Storyline
Anushka is portrayed as a sensible and logical woman who works as a chef. She disbelieves in all forms of magic and fairy tales. Additionally, she has a loving family. On the other hand, as Siddhu Polishetty, Naveen Polishetty is viewed as a young, entertaining stand-up comedian. The teaser suggests that the film will be a romantic comedy about the meeting of Anushka and Naveen under humorous circumstances.
Miss Shetty Mr. Polishetty Trailer
The teaser is filled with humorous and romantic moments. In the teaser, the chemistry between Anushka and Naveen is already winning hearts and receiving praise from viewers. In the Miss Shetty Mr. Polishetty teaser, senior actors such as Jayasudha, Murali Sharma, and others play significant roles.
Miss Shetty Mr. Polishetty 1st Single
On the occasion of Ugadi 2023, Miss Shetty and Mr. Polishetty have released their debut single, titled "No No No."
Stay ahead of the curve with the latest news and updates at Topmovierankings.com! Join our social media community and be part of the movement by sharing your ideas and opinions