Anveshi Jain is a 29-year-old Bollywood actress and model who quickly carved a niche for herself in the entertainment industry. Having entered the acting world in 2019, Anveshi's growth trajectory in popularity has been impressive. By 2020, she was notably one of the most searched Bollywood actresses on Google.
Anveshi Jain, an Indian talent, has made her mark in various fields, from modeling and acting to hosting and emceeing. With her diverse skills and experiences, she has become a prominent figure in the entertainment industry.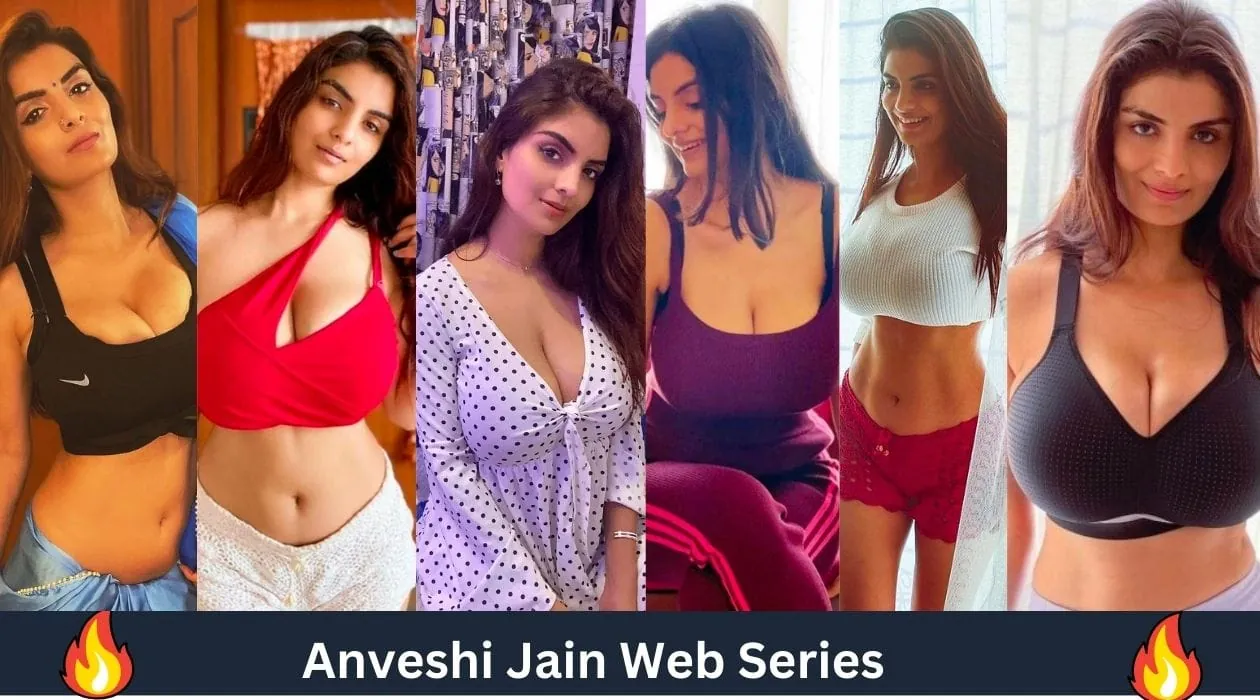 Related:
Key Highlights:
Debut & Projects: Anveshi marked her acting debut in 2019 through ALT Balaji's erotic series, 'Gandii Baat's second season. Her talent was further showcased in projects like 'Who's Your Daddy,' 'G the Film,' and 'BOSS: Baap of Special Services.'
Recognition: Data suggests that Anveshi Jain was amongst the most Googled Bollywood actresses in 2020, reflecting her rising fame.
Early Life: Hailing from a Jain family in Khajuraho, Anveshi relocated to Mumbai to pursue her acting dream. Prior to her shift, she decided to leave her MBA course unfinished.
Versatility: Anveshi is not just limited to acting. She wears multiple hats – a singer, model, and a seasoned host, with over 100 shows, including corporate events, to her credit.
Educational Background: An engineer by education, Jain holds a degree in electrical engineering from Rajiv Gandhi Proudyogiki Vishwavidyalaya, Madhya Pradesh.
Digital Initiatives: In June 2020, she introduced a personalized app offering exclusive content, which gained traction particularly during the lockdown period.
Social Media Influence: Anveshi boasts a robust presence on Instagram with an impressive follower count exceeding 3 million.
Role & Perspective: Anveshi Jain played a sexologist in a Telugu film, addressing the topic of women's desires. She has been vocal about societal misjudgments regarding women who openly discuss female pleasure.
Personal Insights: Anveshi credits her father for her unwavering confidence. She describes him as outgoing, juxtaposing him with her mother's more reserved nature. Despite her mother's conventional advice to settle down, Anveshi remains steadfast in prioritizing her career.
Below is a list of Anveshi Jain Web Series List:
| Title | Release Date | IMDb Rating | Number of Seasons |
| --- | --- | --- | --- |
| Gandii Baat | 2018–present | 3.4/10 | 5 |
| Martin | 2023 | Not yet rated | N/A |
| Rama Rao on Duty | 2022 | 5.1/10 | 1 |
| G the Film | 2020 | 7.5/10 | N/A |
| BOSS: Baap of Special Services | 2019–present | 5.7/10 | 2 |
| Who's Your Daddy | 2020–present | 5.6/10 | 1 |
| Gudiya Ki Shaadi | 2019 TV Movie | N/A | N/A |
| Commitment | 2022 | 7.8/10 | N/A |
| Tera Chhalaava | 2022–present | 7.4/10 | 1 |
| Tum Hi Aana Cover Feat. Anveshi Jain | 2019 Music Video | N/A | N/A |
| BOSS: Baap of Special Services | Episode: Behrupiya | 7.6/10 | 1 |
| Who's Your Daddy | Episode: Tu Janta Nahi Meri Maa Kaun Hai | 4.9/10 | 1 |
| Who's Your Daddy | Episode: Nahana Hai? | 5.1/10 | 1 |
| Who's Your Daddy | Episode: Emotion Nikal Gaya Kya! | 4.8/10 | 1 |
| Who's Your Daddy | Episode: You Are My Soniya | 4.6/10 | 1 |
| Who's Your Daddy | Episode: Kudi Virgin Nahi! | 4.6/10 | 1 |
| Who's Your Daddy | Episode: Triple Siyapa | 4.5/10 | 1 |
| Who's Your Daddy | Episode: Aaj Ki Raat Kuch Hone Ko Hai! | 6.0/10 | 1 |
| Who's Your Daddy | Episode: Hisaab Barabar | 5.7/10 | 1 |
| Who's Your Daddy | Episode: Sabka Katega | 5.8/10 | 1 |
| Who's Your Daddy | Episode: Mummy Mil Gayi | 5.6/10 | 1 |
| Who's Your Daddy | Episode: Tu Janta Nahi Mera Baap Kaun Hai | 5.0/10 | 1 |
| Who's Your Daddy | Episode: Pata Chalega Who's My Daddy | 5.8/10 | 1 |
| Tera Chhalaava | Episode: Gulaabo | 10.0/10 | 1 |
| Gandii Baat | Episode: Bai-Sexual | 6.5/10 | 1 |
Anveshi Jain Hot Photos:
Early Life and Background
Born on 25 June in the vicinity of the historical Khajuraho in Bundelkhand, Madhya Pradesh, Anveshi's journey is a testament to her determination and passion. Her astrological sign is Cancer. She hails from a Jain family and shares a deep bond with her mother, whom she regards as her confidante. Anveshi also has a sibling, Pranjal Jain.
Education and Career Shift
Anveshi's academic background is in Electrical and Electronic Engineering, which she pursued at the Rajiv Gandhi Proudyogiki Vishwavidyalaya in Bhopal. Initially starting her career as an electrical engineer, she later transitioned to entrepreneurship in Indore. However, her true calling was in the media, leading her to move to Mumbai. This decision marked a pivotal moment in her professional journey.
Throughout her career, Anveshi has hosted significant events such as 'Make in India' and 'IFA Berlin'. Her versatility was further highlighted when she starred in the Hindi web series 'Gandii Baat 2' in 2018, garnering significant attention.
Personal Interests and Achievements
Anveshi is not just limited to her professional endeavors. She is a motivational speaker, dating coach, and even an electrical engineer. Her love for singing is evident as she has showcased her talent at various events.
She has a penchant for desserts, especially doughnuts, and admires actors like Nawazuddin Siddiqui and Shah Rukh Khan. Among actresses, Preity Zinta holds a special place in her heart. Anveshi also has a keen interest in brands like Gucci and is captivated by destinations like the Eiffel Tower in Paris.
Anveshi's aspirations are high, with a dream to be recognized in Forbes Magazine as one of India's most influential women. She enjoys solo traveling, reading, singing, and horse riding. An interesting anecdote from her life includes an incident during her Europe tour, where she misplaced her handbag containing her passport and a significant sum of money.
Conclusion
Anveshi Jain's journey is a blend of determination, passion, and versatility. From engineering to the entertainment industry, her story is an inspiration for many.