Hustle is about a talented foreign basketball player named Bo Cruz who wants to play in the NBA. This has led many people to wonder if Bo Cruz is a real person and who Hustle is based on. Adam Sandler plays Stanley Sugerman, a scout for the Philadelphia 76ers, in the 2022 Netflix original movie. Adam Sandler's role as the main character in Hustle was a big draw for audiences, but Stanley's story is all about how he found Bo Cruz and how hard it was to get him picked up by an NBA team. Is Bo Cruz real, though?
Even though Hustle is not based on a true story, its cast makes it hard to tell what is real and what is made up. Several NBA stars, like Shaquille O'Neal, Charles Barkley, Dirk Nowitzki, Trae Young, and Luka Doni, play themselves in the movie Hustle. Other NBA stars, like Anthony Edwards and Kenny Smith, play characters made for the movie.
This includes talented foreign prospect Bo Cruz, who is not a real NBA player. Bo Cruz, on the other hand, is played by a real actor called Juancho Hernangómez. It's Juancho's first time acting, which might surprise some people, and the job makes him a bigger part of the NBA world.
Let's look at all the details about the character.
Who is Bo Cruz?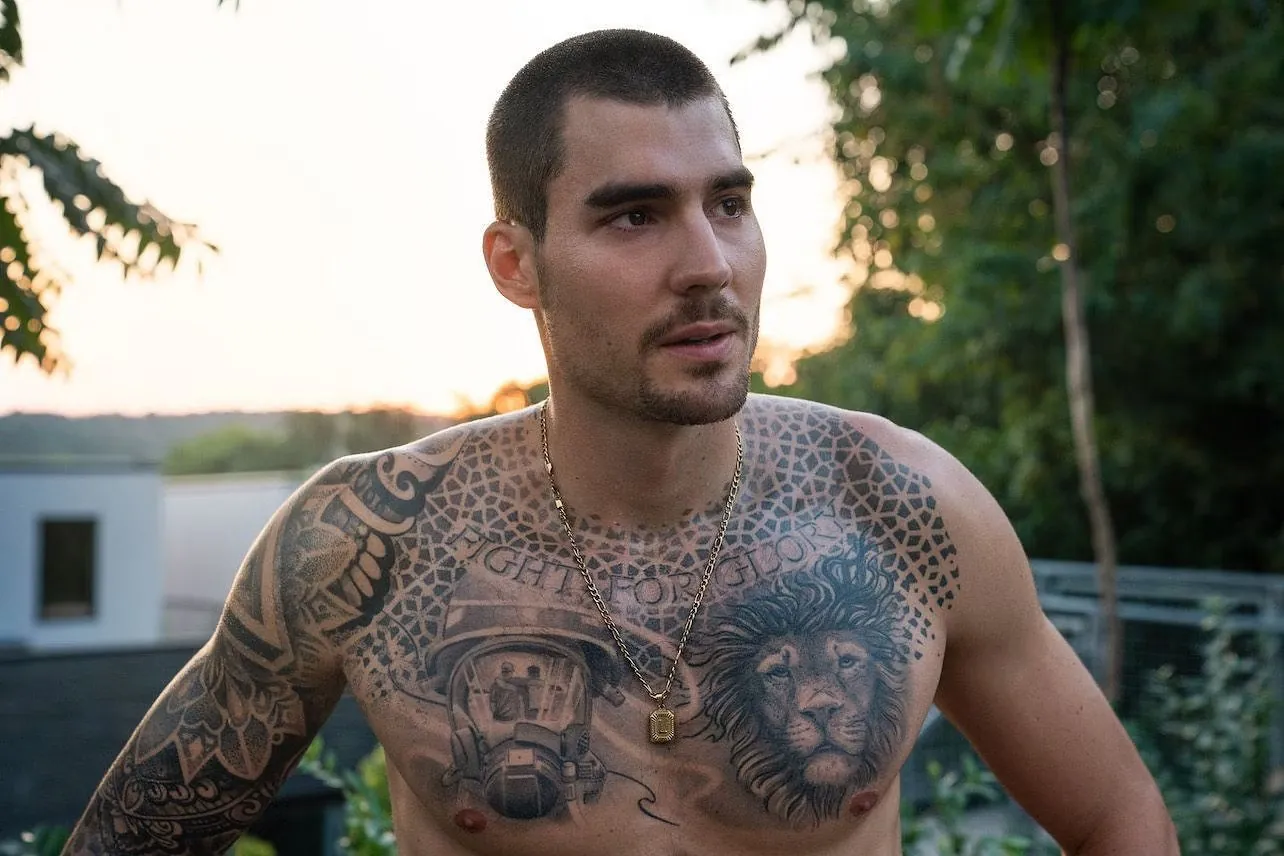 Bo Cruz is not a real basketball player. Taylor Materne and Will Fetters made up the character. His story is not founded on actual events, but his basketball abilities are genuine.
Juancho Hernangomez, an NBA player and Spanish international, played Bo Cruz. He is signed with the Toronto Raptors right now, but he has played for a number of other NBA teams in the past.
Juancho Hernangómez was born in Spain in 1995. In 2012, when he was 17, he signed a deal with CB Estudiantes to play professional basketball.
Juancho Hernangomez, who starred in the movie "Hustle," was picked 15th overall by the Denver Nuggets in the 2016 NBA Draft. He was the 15th pick in the first round. During his three-and-a-half seasons with the team, he played in 191 games and started 37 of them. He was a useful role player for the team. After the Nuggets moved him, Hernangomez played for the Minnesota Timberwolves, Boston Celtics, San Antonio Spurs, and Utah Jazz for shorter amounts of time, in the summer of 2022.
You Can Also Take A Look At Other Celebrity News We Have Covered:
How did Juancho Hernangomez became Bo Cruz?
Juancho Hernangomez secured the role of Bo Cruz, his debut acting endeavor, through a remarkable performance. How did Hernangomez successfully audition for the role?
During an interview with Basket News, Hernangomez disclosed that he actively submitted an audition tape and persevered through a rigorous three-month casting process. Due to the prevailing COVID-19 pandemic, he found himself with ample free time and opted to explore the realm of acting.
"I have never expected to be in a movie," Hernangomez said. "I never dreamt be an actor. When the pandemic hit, I was at my brother's place in Charlotte, when he was still playing there. With our sister, were so bored. I guess everybody of us felt the same: being at home, doing nothing."
As we said above, Hernangomez currently has no upcoming acting projects in line. He is actively prioritizing his NBA career, currently playing for the Toronto Raptors after signing a one-year deal with them in the offseason. Additionally, he recently showcased his skills in the EuroBasket tournament, playing a vital role in Spain's victorious campaign.
The Entire Hernangómez Family Are Basketball Pros
Juancho Hernangómez's family possesses a remarkable story that could easily inspire a captivating film. Willy Hernangómez, the seasoned NBA player known for his role in the movie Hustle, currently showcases his skills with the New Orleans Pelicans. Adding to the family's athletic prowess, their father, Guillermo Hernangómez Heredero, made his mark in the basketball world by playing for esteemed teams such as Real Madrid and Estudiantes in Spain.
Margarita Geuer Draeger, the mother of the protagonist, actively contributed to the tradition as she played with the Spanish international team in the 1990s. Additionally, the protagonist's younger sister is presently showcasing her skills in Estudiantes' youth team. In contrast to Bo Cruz from Hustle, who was a street ball player discovered from outside the basketball world, Hernangómez has been immersed in the realm of professional basketball since his entire life.
Stay in the know with the latest news and updates from Topmovierankings.com! Become part of our thriving social media community, where your ideas and opinions matter.