The iconic singer, actress, and dancer Janet Jackson has always captivated the public with her talent and beauty. Alongside her successful career, fans are often curious about her personal life, including her romantic relationships. In this article, we will explore the current dating status of Janet Jackson and shed light on her current partner.
Janet Jackson's Love Life: A Brief Overview
---
Janet Jackson has had her fair share of high-profile relationships and marriages. She was previously married to James DeBarge, a fellow musician, in the 1980s. However, their marriage was short-lived and eventually ended in divorce.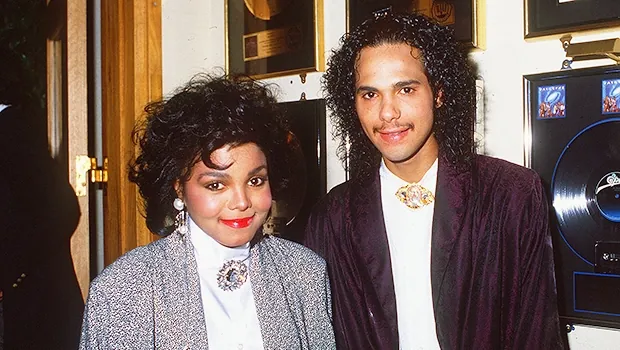 The pop star's most notable marriage was with music video director René Elizondo Jr. The couple tied the knot in 1991 but kept their relationship out of the public eye for years. Unfortunately, their marriage also ended, and they divorced in 2000.
Who Is Janet Jackson Dating Now?
---
As of the latest available information, Janet Jackson is not publicly known to be dating anyone. Since her divorce from her third husband, Wissam Al Mana, in 2017, Janet has focused on her career and her role as a mother to her son, Eissa Al Mana, whom she shares with Wissam.
While Janet Jackson has chosen to keep her personal life private in recent years, it is not uncommon for celebrities to maintain a low profile regarding their romantic relationships. Given her status as an international superstar, it's understandable that she may want to protect her privacy and focus on other aspects of her life.
Check out some other articles discussing about the dating profiles of celebrities:
Janet Jackson's Relationship Timeline
---
Significant relationships with notable partners have marked Janet Jackson's romantic journey. Here's a look at her relationship timeline:
James DeBarge (1984-1985)
At the age of 18, Jackson married musician James DeBarge in 1984. However, their marriage was short-lived, lasting only a year before being annulled.
René Elizondo Jr. (1987-2000)
 Janet Jackson began dating René Elizondo Jr., a Mexican songwriter and music video director, in 1987. They kept their relationship a secret and got married in 1991. The public only learned about their marriage when Elizondo Jr. filed for divorce in 2000. Their divorce settlement was finalized three years later.
Janet Jackson joined on stage by her ex husband Rene Elizondo Jr. at 'The Velvet Rope' show in Texas, 1998.

(📸 IG: amplifiedmusic80) pic.twitter.com/ZmHd3QDfG7

— C H A M Ξ L Ξ O N (@Chameleon876) October 30, 2021
Jermaine Dupri (2002-2009)
 Following her divorce from Elizondo Jr., Janet Jackson entered into a relationship with producer and rapper Jermaine Dupri in 2002. According to Newsweek, hey dated for several years before parting ways in 2009. Despite their ideological split, they have maintained a close friendship.
Wissam Al Mana (2012-2017)
 In 2010, Jackson met Wissam Al Mana, a Qatari businessman. The couple started dating and eventually married in 2012. They welcomed their son, Eissa Al Mana, in January 2017. However, their marriage ended later that year, and they separated amicably, prioritizing co-parenting their son.
Janet Jackson: A Legacy of Empowerment and Success
---
Beyond her love life, Janet Jackson continues to make significant contributions to the entertainment industry. She has become an icon in music with her powerful voice, electrifying performances, and thought-provoking lyrics.
Janet's impact extends beyond her music career. She has advocated for various social issues, including women's empowerment and LGBTQ+ rights. Her influence on pop culture and her ability to connect with audiences globally have made her a beloved figure in the entertainment industry.
Conclusion
---
While Janet Jackson's current dating status may not be known to the public, her legacy as a groundbreaking artist and cultural icon remains. Her dedication to her craft and ability to inspire and uplift others through her music has solidified her place in the hearts of fans worldwide. As she continues to evolve in her personal and professional life, Janet Jackson's admirers eagerly anticipate her future endeavors and look forward to any updates on her romantic journey.
Are you curious about the love lives of celebrities? Don't miss out on the latest dating article On topmovierankings.com.