Bre Tiesi is a renowned model, social media influencer, and TV personality who has captured the hearts of many with her stunning looks and captivating personality. Her personal life has been a subject of interest to many people, particularly those curious about who she is dating. Bre Tiesi's love life has been a hot topic in the media lately, and fans are eager to know more about her current relationship status. This article will delve into who Bre Tiesi is currently dating. We will take you through her past relationships and give you an insight into her romantic life.
Bre Tiesi's Love Life: Who Is She Currently Dating?
Bre Tiesi, the stunning model and social media star, has been making headlines for her successful career and her romantic relationships. Bre Tiesi is in a relationship with the famous American entertainer Nick Cannon. Their relationship has captured the attention of fans and media alike, with many curious about the details of their love story.
Bre and Nick's relationship has been going strong, and they have been seen together at various events and outings. The couple has also appeared in music concerts and videos by Nick Cannon, further fueling speculation about their romance. But their connection goes beyond being a celebrity couple – they also expect a child together.
In January 2022, Nick Cannon hosted a gender reveal party with pregnant Bre Tiesi, announcing they were expecting a baby boy. This will be Nick Cannon's eighth child, as he already has children from previous relationships. Bre shared the excitement of her pregnancy on her Instagram account, posting a photo with the caption,
"My son, been keeping you safe in my belly from this world for as long as I could… you are surrounded by so much love. Mommy and Daddy can't wait to meet you."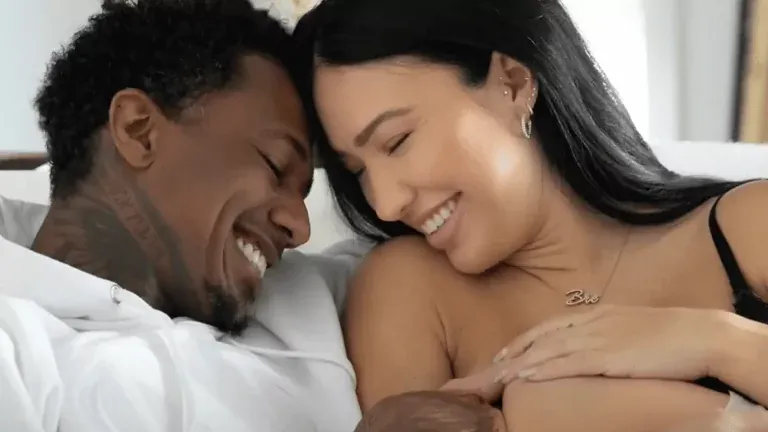 Find gossip and news of some other well-known celebrities:
Bre Tiesi Past Relationship
Johnny Manziel: A Marriage That Didn't Last
According to USMagazine, In 2018, Bre Tiesi tied the knot with NFL star Johnny Manziel. The couple had been dating for two years before they exchanged vows at a courthouse wedding. However, their marriage didn't stand the test of time, and they decided to part ways just one year later. Their divorce was finalized in November 2021.
During their marriage, there were hints of infidelity, and Bre alluded to Johnny's betrayal in a social media post. She expressed her disappointment and frustration, emphasizing the importance of loyalty and trust in a committed relationship.
Other Romances
Aside from her marriage to Johnny Manziel and her current relationship with Nick Cannon, Bre Tiesi has been linked to other well-known individuals. According to lifestylemag, She was reportedly in a relationship with Casper Smart, the ex-boyfriend of Jennifer Lopez. Also, her name is associated with Nick Hogan, another prominent figure. However, at present, Bre seems to be content with her relationship with Nick Cannon, focusing on their future together as they await the arrival of their child.
In the Spotlight: Love, Drama, and Opinions
As a prominent figure in the public eye, Bre Tiesi's love life has faced scrutiny and opinions from others. On "Selling Sunset," her co-star Chelsea Lazkani expressed her disapproval of Bre's open relationship structure, citing differences in religious views. The show documented the tension and clash of opinions, leading to further discussions and revelations.
Despite the controversies and external opinions, Bre remains focused on her relationship with Nick Cannon and the joy of welcoming their child together. Their love story continues to unfold, capturing the attention and curiosity of fans and viewers.
Conclusion
Bre Tiesi's love life has been a subject of public interest, with fans and followers curious about her romantic relationships. Currently dating Nick Cannon and expecting a child, Bre embraces this new chapter in her life. While her previous marriage to Johnny Manziel ended in divorce, she has moved on and found happiness with Nick. As their love story unfolds, fans eagerly anticipate updates from this glamorous couple.
Are you a cinephile looking for the next big blockbuster? Keep track of all the latest releases by visiting Topmoviesranking.com. Get a sneak peek into upcoming release dates and enjoy your favorite flicks from the comfort of your own home. Sign up now and never miss a movie again!