Lexi Rivera has become a well-known figure in the world of social media influencers. She has gained a large following on platforms like TikTok through her entertaining videos and charming personality. Many people recognize her as the sister of famous influencer Brent Rivera.
Lexi Rivera has gained popularity as a social media influencer by sharing her life through vlogs, demonstrating her gymnastics abilities, and showcasing her fashion endeavors. However, her dedicated fans are eager to know about her romantic life and who she is currently dating. In this article, we will explore Lexi's love life, revealing details about her past romantic experiences and speculating on the possibility of someone special capturing her heart.
Who Is Lexi Rivera Dating In 2023?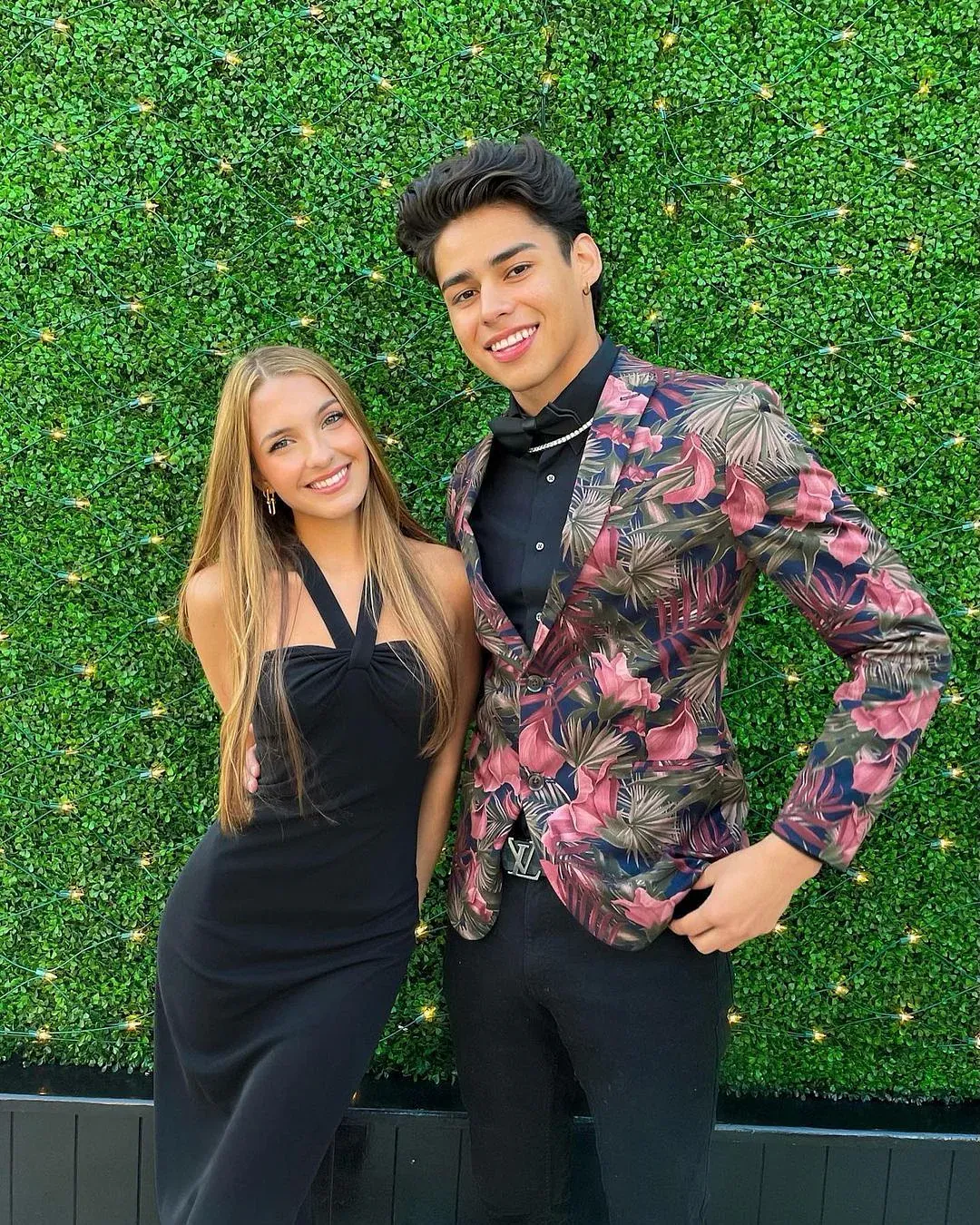 Lexi Rivera relationship status remains unclear. It has been reported that Lexi Rivera is rumored to be dating fellow influencer Andrew Davila in 2023.
While these rumors have yet to be officially confirmed, it is well-known that the two have a long-standing relationship and frequently collaborate on videos for various social media platforms.
Fans have begun speculating that Lexi and Andrew are in a romantic relationship, particularly after she posted a video on her YouTube channel titled "MY EX MEETS MY NEW BOYFRIEND."
In this video, it is said that she played a prank on her ex-boyfriend, Ben Azelart, leading him to believe that she and Andrew are now a couple.
However, it is worth noting that at the beginning of the video, Lexi clarifies that she and Andrew are "really good friends" despite the prank.
Nevertheless, fans strongly believe that there may be something more than friendship between them, given the frequency of their joint TikTok videos and collaborations for their respective accounts.
Discover the most iconic celebrity couples of all time in our article on unforgettable celebrity romances:
Who Is Andrew Davila?
Andrew Davila, a prominent American social media influencer and internet personality, rose to prominence through his Instagram account, which he established in 2014. He Was Born on June 26, 2000, in Texas, United States. He has two younger siblings, a brother and a sister.
Andrew's father is involved in business, and his mother, Karla Davila, occasionally makes appearances on his social media platforms. Andrew Davila has gained recognition for his striking modeling photos and entertaining videos, which he shares with his dedicated followers across popular social media platforms like Instagram, TikTok, and YouTube.
He has collaborated with various fellow influencers and is an active member of the collaborative YouTube channel Sunset Park. Andrew Davila is fluent in Spanish and comes from a Mexican heritage, with both of his parents hailing from Mexico. Besides his online endeavors, he possesses a deep passion for sports, particularly soccer, and often engages in basketball and soccer activities as a means to relax and unwind.
What Did Fans Say About Lexi And Andrew?
After Lexi posted a video of a prank, there were some fans in the comments who doubted that she wasn't actually dating Andrew in real life.
One YouTube user pointed out, "Realize how every video she pranks ben like something flirty or whatever, she always uses Andrew lol."
Another chimed in, writing: "'Lexi and Andrew are just friends but you never know how love will end' oh man they're in love."
While a third wrote: "Why do you break Ben's heart that many times, I feel so bad for Ben."
Who Is Lexi Rivera Dated?
Ben Azelart
According to reports, Lexi and Ben Azelart met in 2017 when Amp Studios was formed and creators were joining the company. Ben mentioned that during the initial 6 months after their meeting, they didn't engage in conversation. However, they both felt an attraction and began a romantic relationship in 2018.
From 2018 to 2020, both of them frequently showed up in each other's social media posts and were frequently seen together in videos by Brent Rivera.
Then, in November 2020, Lexi uploaded a YouTube video called "We Broke Up," where they openly discussed their separation. They explained that pretending to be fine in front of the camera was becoming difficult for them. However, they emphasized that the decision to end their relationship was mutual and not as dramatic as people might assume.
They proceeded to share the various phases of their relationship, revealing that their on-camera happiness was far from their reality off-camera. Over time, they reached a breaking point where they couldn't continue pretending.
They acknowledged their young age when they initially got together and expressed that they have grown and evolved since then. They concluded that being friends was a better path for them. They also mentioned feeling a sense of regret for not experiencing early adulthood as independent individuals.
In the video, they wrapped up by sharing that during their relationship, they made a promise to stay friends even after breaking up. They mentioned being open to the possibility of dating again in the future if circumstances allowed. They included a link to the video where they announced their separation.
Are you curious about the love lives of celebrities and their jaw-dropping fortunes? Don't miss out on the latest dating article On topmovierankings.com.