Jaden Smith, the multitalented American rapper, singer, and actor, has captivated audiences worldwide with his impressive artistic skills. He is Known for his versatile performances and notable achievements, including various prestigious awards, Jaden has carved a niche in the entertainment industry. From his breakout roles in films like "The Day the Earth Stood Still" (2008) and "The Karate Kid" (2010) to his collaborations with renowned artists like Justin Bieber, Jaden's journey has been nothing short of remarkable. In this article, we delve into his personal life in 2023; one burning question arises: Who is Jaden Smith dating? Join us as we explore the latest updates on Jaden's Current & Past relationships.
Who Is Jaden Smith Dating In 2023?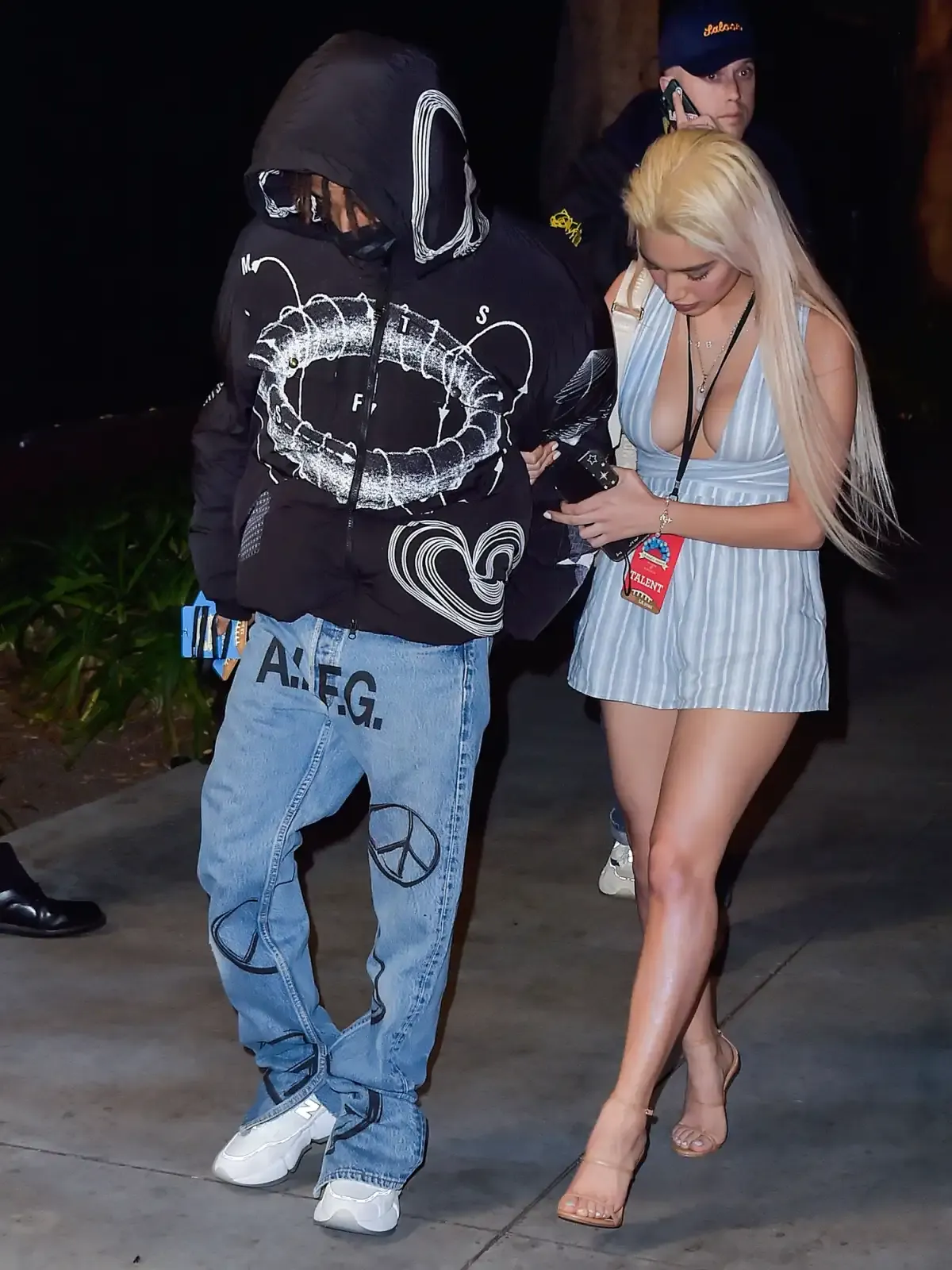 As of 2023, it is unclear if Jaden Smith is Dating Someone. Jaden was seen with his girlfriend, Sab Zada, at the Coachella Valley Music and Arts Festival in 2021, and they were seen together again in 2022. However, it is unclear whether they are still together as of 2023.
Curious about discovering more dating articles? Look no further than here:
Who Is Sab Zada?
Sab Zada, an American model, YouTuber, Instagram star, social media influencer, and musical artist, has gained immense popularity through her engaging social media presence, particularly on Instagram, where she has amassed an impressive following of over 650K. She was born on June 18, 1999, in Houston, Texas, USA.
Sab Zada comes from a mixed ethnic background encompassing Filipino, Chinese, and Hispanic heritage. She has secured contracts with LA Models and SLASH Management as a model, showcasing her talents in the fashion industry.
Additionally, Sab Zada has emerged as a rising music artist, exploring the realms of Alternative/Indie, R&B, and Soul genres. In 2021, she made her debut with the release of her single "Stable" and followed it up with "Peter Pan" later that year. Building on her success, she delighted her fans with two more singles, "Time" and "1005," in 2022. Notably, Sab Zada is also recognized as the girlfriend of Jaden Smith, an accomplished American rapper, and actor.
Jaden Smith's Dating History
Tyler, the Creator
Jaden Smith's latest romantic involvement revolves around the transformation of social media sensation Tyler, the Creator, into a music star. In 2018, while performing at the Camp Flog Gnaw Carnival, Smith took a pause to publicly express his affection for Tyler, stating that they were in a romantic relationship. Subsequently, Jaden took to Twitter to reiterate his love for Tyler, The Creator, further solidifying their bond. Furthermore, during an interview with Beats 1 radio, Jaden Smith confirmed the veracity of the rumors surrounding their dating status.
Odessa Adlon
Odessa Zion Segall Adlon is a budding actor known for her notable performances in acclaimed series such as Netflix's "Grand Army" and "FAM."
Adlon and Jaden Smith met approximately five years ago, specifically in 2017. Speculations suggest they embarked on a brief romantic relationship before Smith ended things with Pamela Adlon's daughter.
Sarah Snyder
Sarah Snyder, a well-known model/actor who has graced the ramp walk for numerous esteemed fashion brands and appeared in films such as "Night of the Living Dead: Genesis" and "Dead Man's Hollow," gained notoriety when she faced accusations of shoplifting a Hermès bag valued at $15,995. Some assert that her association with Jaden Smith was merely a publicity stunt and lacked genuine substance.
Amandla Stenberg (2015)
Amandla holds a prominent place in Jaden Smith's dating history, as one of the talented actresses he has been involved with. Notably, Amandla is not only a skilled actress but also emerged as one of the most influential teenagers between 2015 and 2016.
Although their relationship was never officially confirmed, rumors began circulating during their High School Prom, sparking speculation about their romantic involvement.
Kylie Jenner (2013)
Prior to Kylie Jenner's transformation into a prominent figure in the fashion and cosmetics industry, she made waves by capturing Jaden Smith's attention. At that time, Kylie was primarily recognized for her involvement in reality television, making her alleged romantic involvement with Jaden Smith quite noteworthy. However, their relationship proved to be fleeting, as Kylie dated him for a span of seven months, from March to October 2013.
Stella Hudgens
Stella Hudgens, renowned for her performances in notable films such as "Players," "Powerless," and "Smoky Knights," is not only a talented singer but also holds the distinction of being Jaden Smith's second girlfriend. Their romantic involvement spanned approximately a year, commencing in July 2011 and concluding in August 2012.
Madison Pettis
Regarded as the epitome of a late 2000's child star, she achieved recognition through her role in the 2007 comedy "The Game Plan," where she shared the screen with Dwayne Johnson. Additionally, she has appeared in notable films such as "He's All That" and the horror fantasy series "Mostly Ghostly." Her romantic involvement with Jaden Smith began in May 2010 and concluded in August 2011.
I hope you enjoy the article. If you want to stay up-to-date with the latest entertainment scoops, make sure to follow us on Facebook.