Netflix's 'queen charlotte: a bridgerton story' is the prequel series that explores the early years of queen charlotte and king george's reign. Charlotte, 17, marries george, whom she only meets quickly before the wedding. This is where the story starts. She doesn't know anything about him; the only thing she hears about him is that he is a king.
Charlotte had already wondered why she was picked to marry george and become queen of england. But she starts to worry more when sweet and polite george acts like a slacker on their wedding night. He refuses to be in the same house as Charlotte and doesn't even bother to consummate their marriage. Could this be because of the king's se*ual preferences? This article answers the question, "Is king george gay?"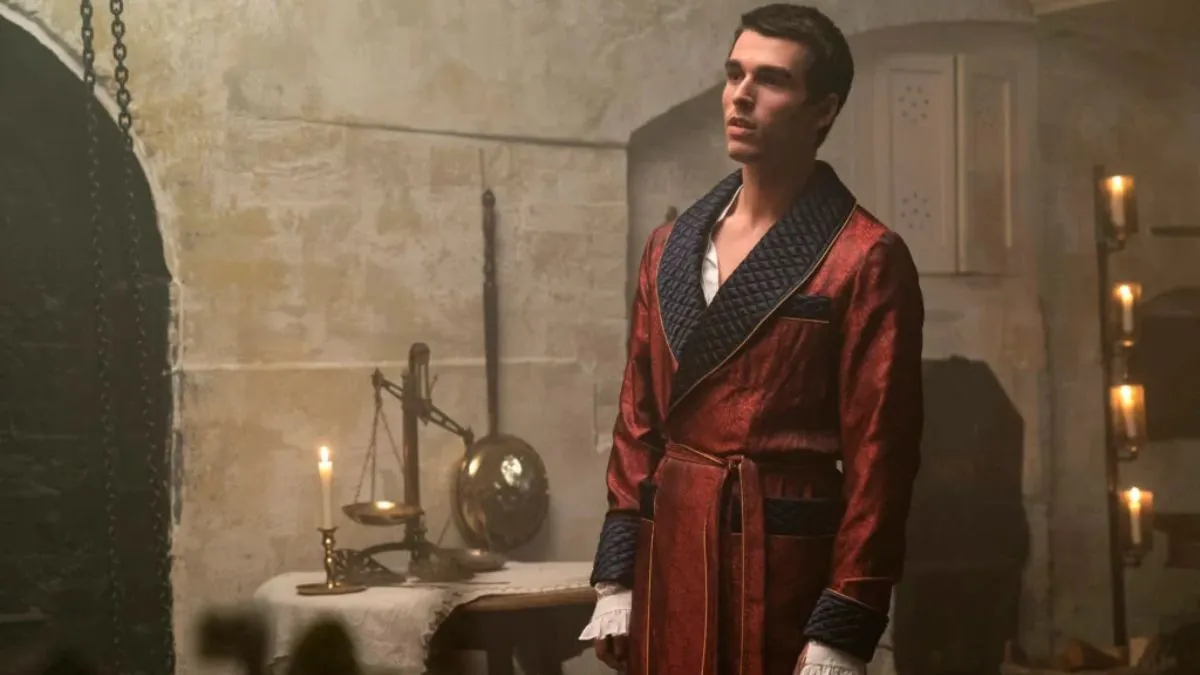 Is King George Gay In Queen Charlotte: A Bridgerton Story?
The answer is No. In the bridgerton stories, king george is not gay, which many people may have thought. The king tells his right hand reynolds that he loves his wife, queen charlotte, very much. It was love at first sight for george.
George is detached and cold to his wife, charlotte, because he doesn't want charlotte to see him sick. Because of his mental health problems, he had manic episodes and broke down. He decides to keep this secret from his wife as long as he can.
The couple has a steady, steamy relationship, and their marriage gets stronger because charlotte's presence makes the king feel better. But she doesn't know about george's illness until the queen gets pregnant and george has a manic attack. When queen charlotte finds out the truth, she decides to stay by her husband's side, loyal and ready to help him.
The "Romeo And Juliet Effect" Bridgerton Spin-off Is A Hit With Critics
In an interview with Extra, costars India Ria Amarteifio and Corey Mylchreest sat down to discuss the process of playing Queen Charlotte and King George.
Corey laughs when he talks about how he got the part. "I'll admit that they were looking for us." He also says the Bridgeton spin-off is his first "sizeable" part.
The actress said that she liked how The Great Experiment was written because it "brings a divided society together," which is why Bridgerton is so beautiful and full of color.
When the actors reflected on their intimate scenes, they talked about how important friendship is. India said that the success of their locations came from "knowing our limits and why the scenes are being done." Both costars agreed that safety was essential at every stage, proving that intimacy managers were used.
India claims the series triumphs in "every corner".
"It's a love story, but we know that there's tragedy at the end. There's something quite special about finding the origin stories of something you already know is going to end in disaster. It's that Romeo & Juliet effect."
Queen Charlotte: A Bridgerton Story promises to be a gripping historical fiction work that draws people in.
India Amarteifio Shared a post on March 24,
"The official trailer. 4th May, Queen Charlotte: A Bridgerton Story. Only on @netflix #queencharlotte."
Queen Charlotte: A Bridgerton Story is now available on Netflix after its initial release on Thursday, May 4, 2023.
For More Details On When Other Celelbrity Character Sex*ality's Will Be Available, Check Out The Posts Given Below:
Be Entertained And Informed With The Latest News At Topmovierankings.com!