If you have seen the post on his daughter's Instagram account, you may be curious about Jamie Foxx's current situation.
Jamie Foxx is a multi-talented artist who has made a name for himself in Hollywood as an actor, comedian, and musician. Over the years, Foxx has been a fan favorite and has won numerous awards for his exceptional performances in movies and television shows. However, in recent times, there has been a lot of concern about his health, with rumors circulating about his well-being. In this article, we will provide an update on what happened to Jamie Foxx and his current health status.
What Happened To Jamie Foxx?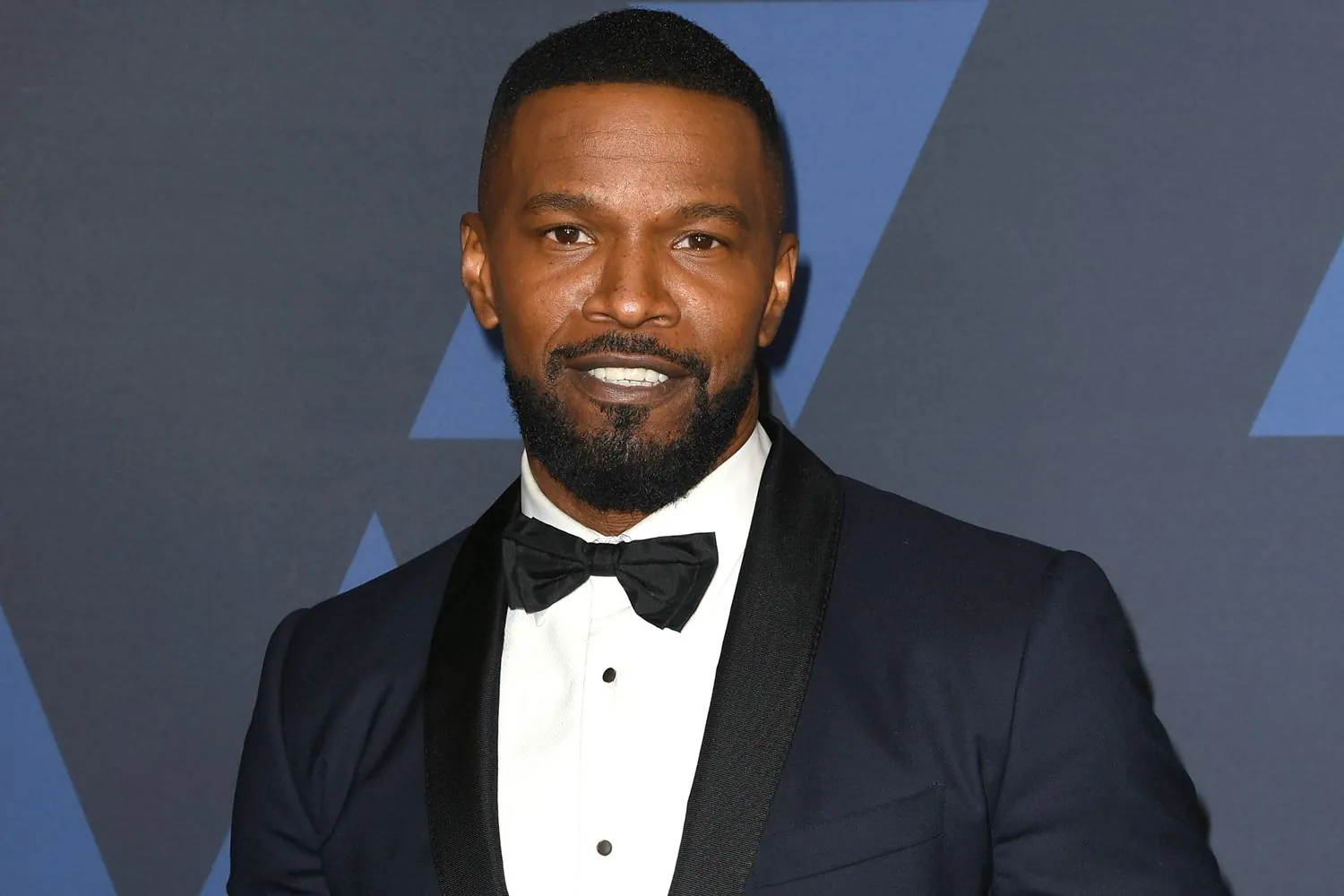 On April 12, Jamie Foxx was admitted to the hospital due to an Undisclosed medical complication, according to his family. Details about the incident are scarce, but Foxx was reportedly able to communicate with his family while receiving medical attention.
Jamie Foxx, who recently appeared in the vampire action film Day Shift alongside Dave Franco, has upcoming projects that include the films They Cloned Tyrone and Strays, in which he will voice a dog. Foxx is currently filming the movie Back in Action with Cameron Diaz in Atlanta.
Jamie Foxx, who won an Academy Award for Best Actor for his portrayal of Ray, has a successful film career that includes roles in Dreamgirls, Django Unchained, and Spider-Man: No Way Home. In addition to his acting, Foxx has also released several musical albums. He rose to prominence as a breakout star of In Living Color and also starred in his own sitcom, The Jamie Foxx Show.
Update on Jamie Foxx's health
Jamie Foxx took to Instagram on May 3, 2023, to express his gratitude to his fans for their support during his health-related incident. He posted a message that read, "Appreciate all the love!!! Feeling blessed." Additionally, Foxx gave a shout-out to Nick Cannon, who had been announced as his replacement for hosting duties on Beat Shazam, in a follow-up Instagram story. Foxx expressed his appreciation to Cannon, referring to him as "my boy," and concluded by stating that he looked forward to seeing everyone soon.
May 3, 2023:
TMZ has reported that sources close to Jamie Foxx have confirmed that he is still hospitalized and have asked fans to keep him in their thoughts and prayers. In addition, the sources have revealed that Foxx will not be hosting the game show Beat Shazam this season, and his daughter Corinne, who served as the show's resident DJ, will also not be returning in order to take care of her father.
April 23, 2023:
During an interview with Entertainment Tonight, Nick Cannon provided an update on Jamie Foxx's current condition."Man, I'm praying," Cannon said.  "You see, I posted on Instagram. I literally have been saying prayers out loud. Words of affirmation for my big brother." He continued, "I know he's doing so much better because I'm actually about to do something special for him, and doing him a favor." While he didn't specify what the favor was, he said, "I can't really say what it is, but it'll be out there soon," Cannon said. "I was reluctant to go all the way there, and even talk about it, but he gave me the blessing, so it's a beautiful thing. He's awake. They say he's alert, so, we love it."
April 21, 2023:
A source informed People on April 21, 2023, that Jamie Foxx is currently in the hospital but in stable condition. According to the source, Foxx is awake and alert, and doctors are conducting tests while keeping him under observation. The source expressed gratitude that Foxx is doing well, stating, "He's OK, thank God."
April 17, 2023:
According to a source who spoke to CNN on April 17, 2023, Jamie Foxx remained in the hospital and was still in the process of recuperating. The source indicated that doctors were conducting tests to determine the cause of Foxx's health scare. While People magazine confirmed Foxx's hospitalization, another source informed them that he was showing steady signs of improvement.
April 14, 2023:
Kerry Washington took to Instagram on April 14, 2023, to share a message about her co-star and on-screen husband, Jamie Foxx. Washington portrayed Foxx's character's wife in both Django Unchained and Ray. She captioned the post, "A @iamjamiefoxx appreciation post. Sending you all the love and prayers my movie huzbin🙏🏾❤️🙏🏾❤️🙏🏾❤️🙏🏾❤️🙏🏾❤️🙏🏾❤️🙏🏾" Viola Davis also posted, "Get well @iamjamiefoxx. We need you…. your light, your brilliance. ❤
LeBron James also tweeted," Sending my thoughts and prayers to the heavens above to my brother @iamjamiefoxx !!!! Get well and back to yourself SOONER THAN LATER! God willing 🙏🏾🙏🏾🙏🏾✨✨✨✨✨✨🤎"
April 12, 2023:
Jamie Foxx's daughter, Corinne Foxx, released a statement on her Instagram account on April 12, 2023.
"We wanted to share that my father, Jamie Foxx, experienced a medical complication yesterday," the statement read. "Luckily, due to quick action and care, he is already on his way to recovery. We know how beloved he is and appreciate your prayers. The family asks for privacy during this time.".
According to an insider "with direct knowledge" who spoke to TMZ, Jamie Foxx suffered a "medical emergency" on the morning of April 10, 2023, and was transported to the hospital. The source shared that Foxx's condition was concerning enough that his family, including some who traveled from out of town, rushed to the hospital. The insider also informed TMZ that Foxx is currently communicating, which is positive news.
Looking for additional information on your favorite celebrities? Check out the posts listed below for a deep dive into their lives:
What We Expect When Is Jamie Foxx Discharged From Hospital?
As per the current update on May 3, 2023, Jamie Foxx is yet to be discharged from the hospital, and there is no information available on when he will be released.
class="py-sm cursor-pointer group flex items-center justify-between">
Which Celebrities Sent Well Wishes To Jamie Foxx?
Several celebrities have offered their well wishes to Jamie Foxx after he was hospitalized for a medical complication. Some of the celebrities who sent their support include Jennifer Hudson, Kerry Washington, Viola Davis, David Alan Grier, Garcelle Beauvais, and Snoop Dogg.
My family and I are lifting you up in prayer. Much love and many blessings my brotha 🙏🏾 @iamjamiefoxx pic.twitter.com/u5Fzu4oaM3

— Martin Lawrence (@realmartymar) April 13, 2023
Hudson and Washington shared throwback pictures of Foxx on their social media accounts with sentimental captions, while Davis and Grier posted their well wishes on Twitter. Michael Rapaport, a close friend and fellow actor of Foxx, shared a video on his Instagram account of Foxx surprising a young girl with cancer and asked his followers to send healing prayers to Foxx. Foxx has received an outpouring of love and support from fans and colleagues alike.
Join the conversation and be in the know with Topmovierankings.com for news coverage.