Madonna, the iconic pop superstar and boundary-pushing artist, has dominated the music industry and made headlines for her intriguing love life over the years.
With decades of career, the Queen of Pop has had her fair share of high-profile relationships and romantic entanglements. In this article, we delve into the enigma that is Madonna's love life, focusing on her current boyfriend.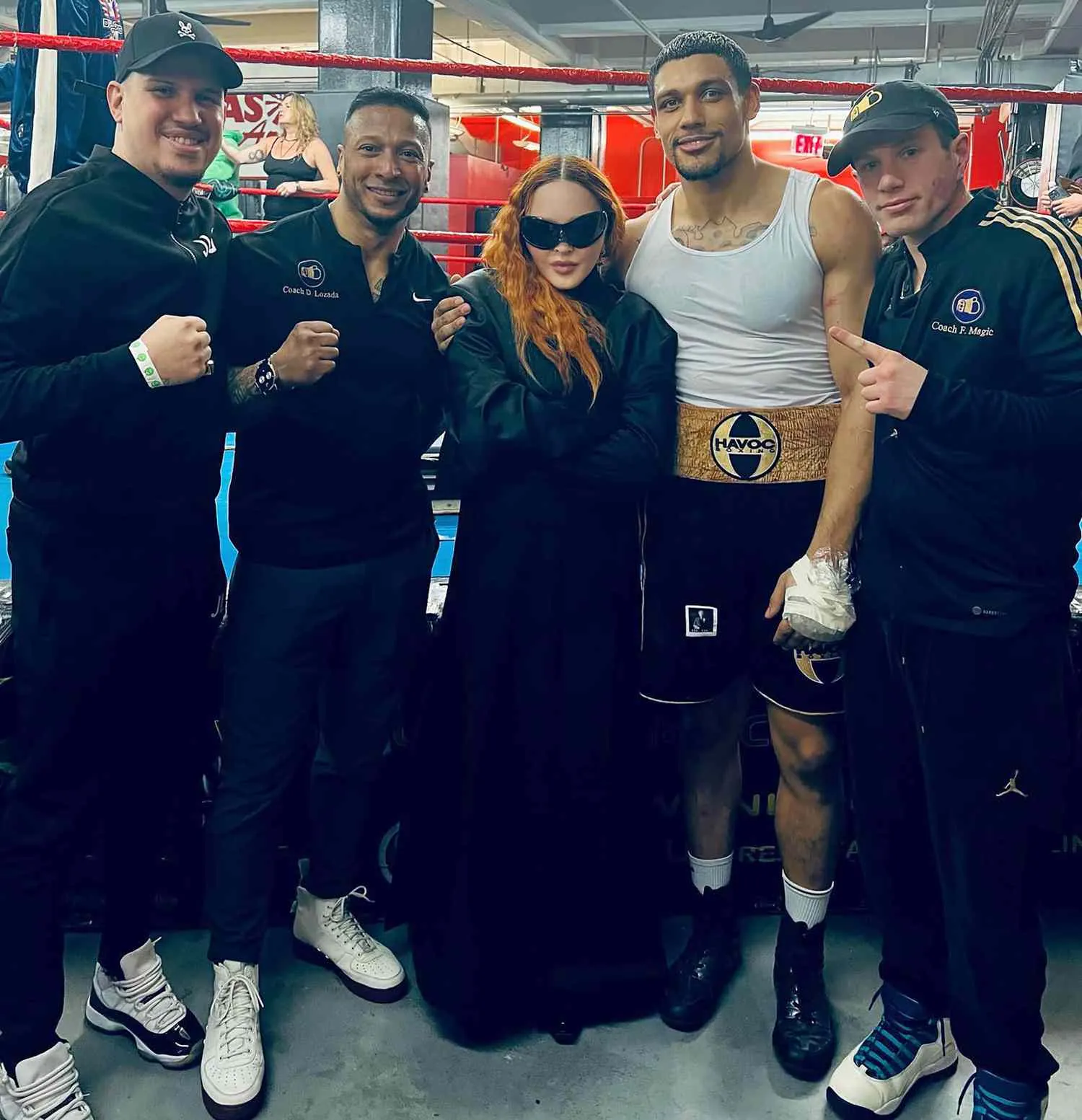 Who is Madonna?
Madonna Louise Ciccone is an American singer, songwriter, and actress known as the "Queen of Pop." She has been widely recognized for her continual reinvention and versatility in music production, songwriting, and visual presentation.
Madonna has pushed the boundaries of artistic expression in mainstream music while maintaining control over every aspect of her career.
She has amassed many chart-topping singles throughout her career, including "Like a Virgin," "La Isla Bonita," "Like a Prayer," "Vogue," "Take a Bow," "Frozen," "Music," "Hung Up," and "4 Minutes". 
Who is Madonna dating right now?
According to DailyMall.com, Madonna is now dating Josh Popper. Madonna has made her relationship with Josh Popper's Instagram official. The pop superstar, who just called it quits with model Andrew Darnell, posted a strange kissing photo with the athlete to her Instagram Story.
Who is Joshua Popper?
Heavyweight boxer Joshua Popper has shown an interest in getting professional despite participating in only a few bouts. As of February 2021, Josh is a boxing instructor and the owner of his boxing studio, Breadwinner. In addition to holding events, the newly opened gym also provides boxing lessons.
Popper, now 29, has tried out for two different National Football League teams (the Arizona Cardinals and the Indianapolis Colts) but has yet to be cut. The athlete worked as an insurance salesperson in New York City before starting his own company.
Popper is a boxing fan with a modest social media following who has dabbled in reality TV. Season 3 of the Bravo show Summer House features him as one of nine gorgeous young people sharing a summer home in Montauk, East Hampton.
Is Madonna Pregnant by Joshua Popper?
Popper, a top athlete in Egg Harbour Township, Southern New Jersey, has reportedly been teaching boxing to one of Madge's six children, even though he and Madge do not have any children.
Madonna is the mother of Lourdes, 26, Rocco, 22, David, 17, Mercy, Stella, and Estere, twins who are 10 years old.
Check out some other articles describing loves lives of celebrities:
What Happened to Madonna?
After the pop icon was unconscious on Saturday in New York, her boyfriend made his first social media post. The 64-year-old singer was admitted to intensive care over the weekend due to a 'bacterial infection,' her loved ones have since said they were 'prepared for the worst.'
The 29-year-old fighter and boxing coach Josh Popper took to Instagram on Tuesday, two days before Madonna's hospitalization was announced, to share an empowering phrase without directly addressing his girlfriend. A family member of Madonna's has told DailyMail.com that everyone is "preparing for the worst" because of her condition.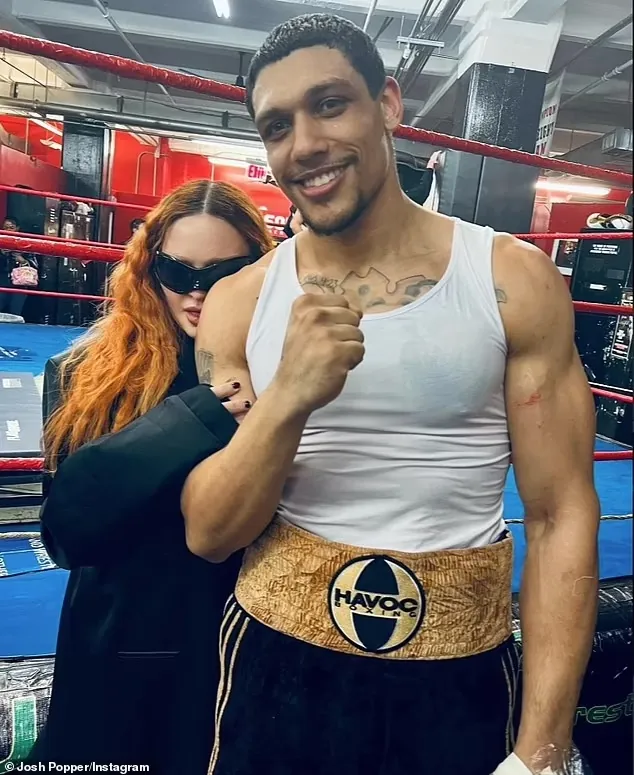 The musician was reportedly intubated all night after being unconscious in New York on Saturday. Her tour, scheduled to get out in Vancouver on July 15, was postponed after her manager Guy Oseary revealed on Wednesday that she had contracted a "serious bacterial infection" and required healing time.
A relative of the Michigan-born singer told DailyMail.com that they spent several terrifying days worrying about her health. According to a close relative, Madonna, who considers herself "invincible," has been working to the bone to prepare for the tour.
Madonna's Dating History
Madonna has had several high-profile relationships throughout her career. Here is a list of some of the men she has dated or been married to, according to the search results:
Sean Penn

: Madonna and Sean Penn began dating in February 1985 after meeting on her "Material Girl" music video set. They got married on August 16, 1985, but divorced in 1989.

Jenny Shimizu

: Madonna encountered Jenny Shimizu in 1993-1994.

Tony Ward

: During the early '90s, model Tony Ward served as Madonna's boyfriend and muse. He cameoed in several of her music videos and was featured in her highly controversial coffee table photography book "Sex."

Carlos Leon

: Madonna dated Carlos Leon, a personal trainer, from 1994 to 1997. They have a daughter together, Lourdes Leon.

Guy Ritchie

: Madonna was married to Guy Ritchie from 2000 to 2008. They have two children together, Rocco and David.

Jesus Luz

: Madonna dated Brazilian model Jesus Luz, 28 years younger than her, for a year. They broke up because they reportedly didn't have enough in common.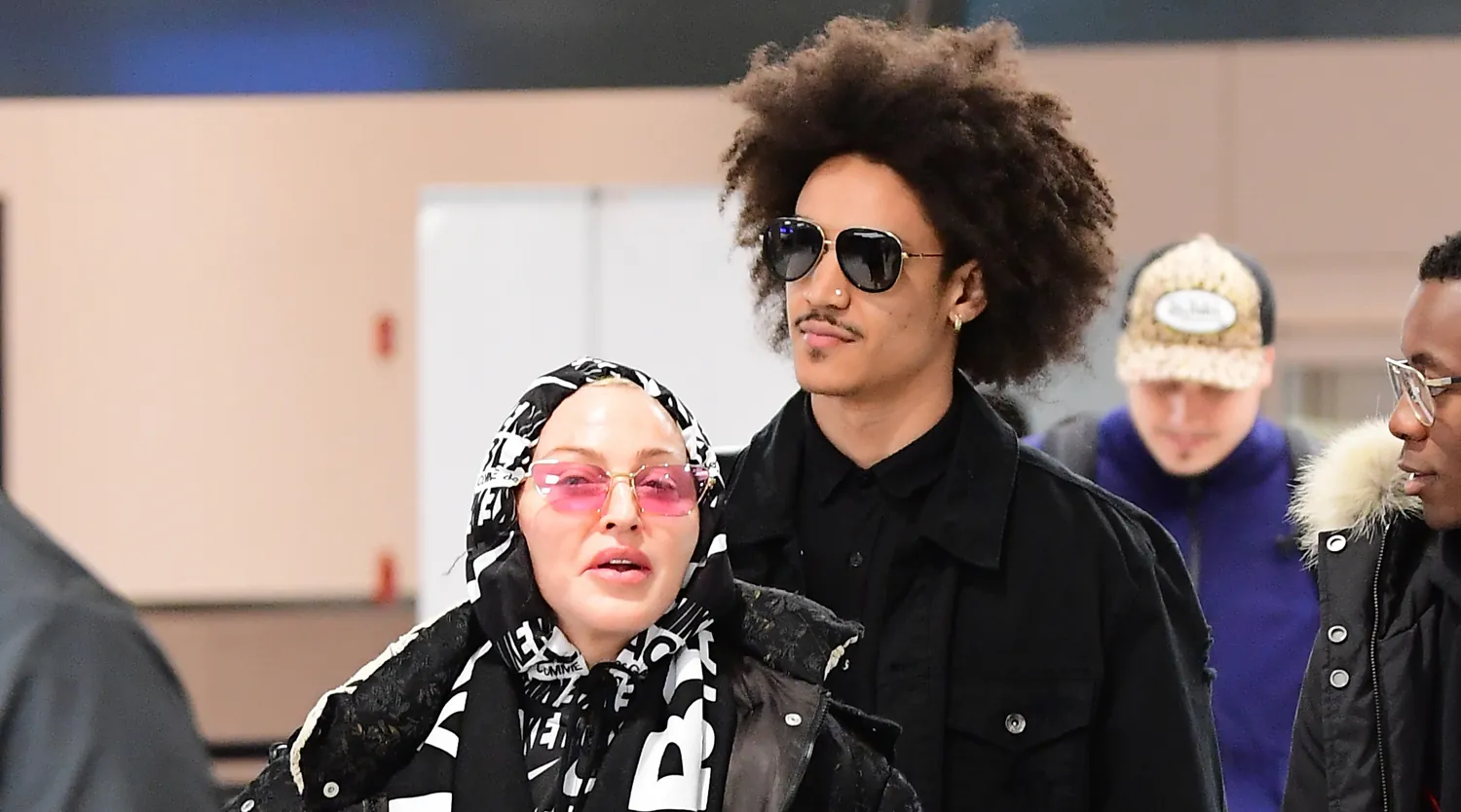 Brahim Zaibat

: Madonna dated backup dancer Brahim Zaibat from 2010 to 2013. He is also significantly younger than her

5

Ahlamalik Williams

: Madonna's last boyfriend is dancer and choreographer Ahlamalik Williams, who has worked on two tours. They began dating in 2018.
Don't miss a beat with the freshest news and updates from Topmovierankings.com! Join our vibrant social media community and let your voice be heard by sharing your ideas and opinions.