Sara Ali Khan, the talented and radiant Indian actress, has won the hearts of audiences with her captivating performances on the silver screen. Born into the esteemed Pataudi family, she has carried forward her family's legacy in the world of entertainment. After completing her education in history and political science at Columbia University, Sara embarked on her acting journey in 2018.
Her debut films, the romantic drama "Kedarnath" and the action comedy "Simmba," not only marked her impressive acting skills but also proved to be box-office successes. Sara's stellar performance in "Kedarnath" even earned her the prestigious Filmfare Award for Best Female Debut.
While her professional achievements are well-known, the public's curiosity is piqued when it comes to Sara's personal life, especially her romantic relationships. In this article, we delve into the intriguing question: Who is Sara Ali Khan's boyfriend in 2023? Let's uncover the truth behind the rumors and speculation surrounding her love life.
Who Is Sara Ali Khan Boyfriend In 2023?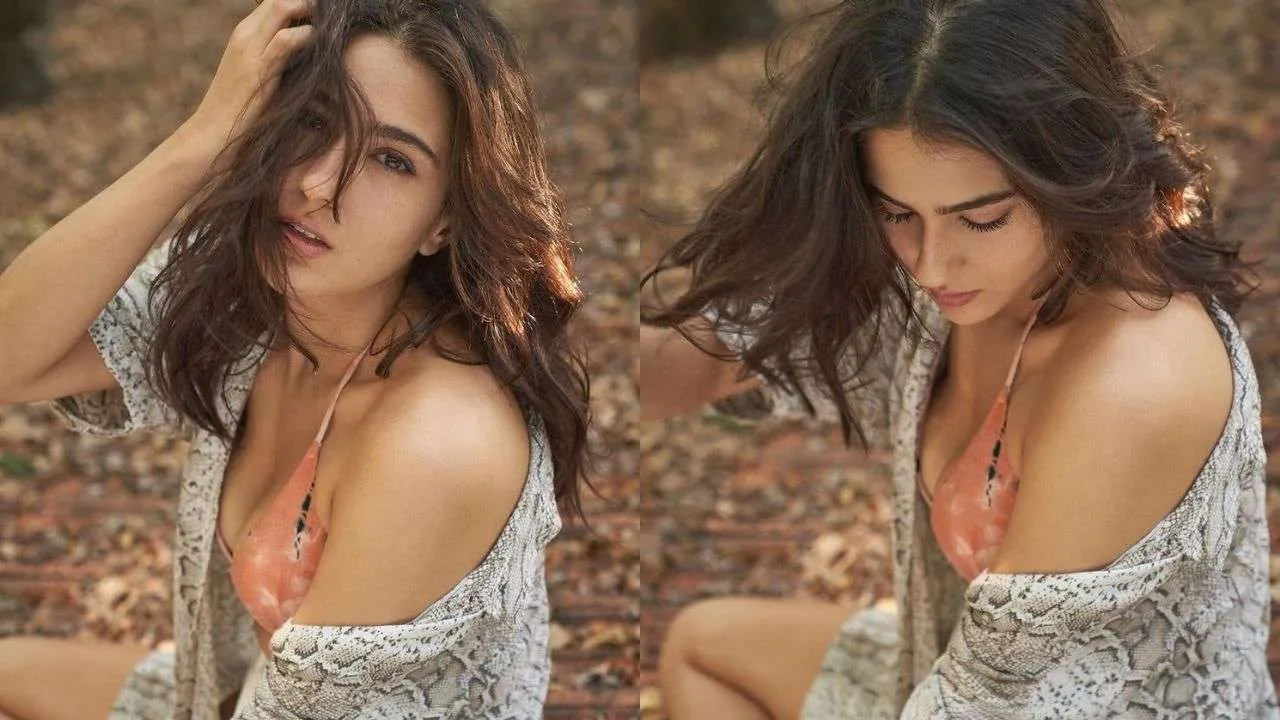 As of June 2023, Sara Ali Khan's boyfriend remains undisclosed, and no official information is available regarding her current relationship status. However, there have been past reports linking her romantically to various individuals. In 2022, she publicly acknowledged her relationship with Veer Pahariya.
There were also speculations about her involvement with Ishaan Khatter, the brother of Shahid Kapoor. Additionally, rumors circulated in November 2022 about her dating cricketer Shubhman Gill. In April 2023, a video emerged showing her rushing after a secretive meeting at the airport, though the person's identity remained undisclosed. Furthermore, in December 2022, rumors circulated regarding her potential relationship with Vijay Deverakonda. It is essential to note that all of these rumors lack confirmation from Sara Ali Khan herself.
Satisfy your curiosity about celebrity dating by browsing through our compilation of captivating posts that offer insights into their romantic endeavors:
Sara Ali Khan Past Relationships
Sara Ali Khan has been romantically linked with several individuals in the past. Below is a compilation of alleged relationships associated with her:
1. Veer Pahariya: Prior to her entry into Bollywood, Sara Ali Khan was reportedly in a relationship with Veer Pahariya, the grandson of politician Susheel Kumar Shinde. However, the reasons behind their separation remain undisclosed.
2. Ishaan Khatter: It is speculated that Sara Ali Khan was once romantically involved with Ishaan Khatter, the brother of actor Shahid Kapoor.
3. Harshvardhan Kapoor: In 2017, rumors circulated that Sara Ali Khan was romantically linked with actor Harshvardhan Kapoor. The purported couple was spotted together on numerous public occasions.
4. Kartik Aaryan: In 2020, speculations emerged suggesting that Sara Ali Khan was dating actor Kartik Aaryan. This information was further confirmed by Karan Johar on his show.
5. Shubman Gill: In 2022, there were rumors circulating about Sara Ali Khan's romantic involvement with cricketer Shubman Gill.
6. Orhan Awatramani: In 2017, there were unverified reports suggesting that Sara Ali Khan was dating Orhan Awatramani.
7. Sushant Singh Rajput: It was rumored that Sara Ali Khan was romantically linked with her co-star Sushant Singh Rajput during the filming of their movie "Kedarnath" in 2018.
It is important to acknowledge that some of these relationships are based on rumors and have not been officially confirmed by Sara Ali Khan or the individuals mentioned.
Don't miss out on the latest name reveals! Follow our website, topmovierankings, for all the updates.