Alfonso lincoln ribeiro is an american actor, comedian and television host and dancer. Alfonso ribeiro is widely known for his role as carlton banks on the hit tv show "Fresh prince of bel-air." with his charismatic personality and infectious dance moves, he has captured the hearts of audiences worldwide.
However, beyond his on-screen presence, there's much more to explore about his personal life, particularly his marital status. One question that often comes up is, "Who is alfonso ribeiro married to?" in this article, we'll take a closer look at the personal life of this talented entertainer and explore his relationship status.
Who Is Alfonso Ribeiro?
Alfonso ribeiro was born on september 21, 1971, in new york city, new york. Ribeiro is best known for his role as carlton banks on the popular sitcom "The fresh prince of bel-air," which aired from 1990 to 1996. He gained widespread recognition for his portrayal of carlton, a character known for his unique dance moves, preppy style, and distinctive personality.
Before his breakthrough role on "the fresh prince of bel-air," ribeiro appeared in various television shows and commercials as a child actor. He also showcased his dancing skills on the television show "silver spoons," where he played the character of alfonso spears. Ribeiro's dance moves on the show, including his signature "Carlton dance," became iconic and have been parodied and referenced in popular culture.
In addition to his acting career, ribeiro has also hosted several game shows, including "catch 21" and "America's funniest home videos. He is now the host of america's funniest home videos on abc. He took over for tom bergeron, who left the show after 15 years.
Who Is Alfonso Ribeiro Married To?
Alfonso ribeiro got married twice. He married robin stapler for the first time in 2002, but they split up four years later. Sienna, their daughter, is taken care of by both of them. Ribeiro got engaged to writer angela unkrich in 2012, and they got married later that same year. 2013 they had their first child, a boy they called aj. His name was alfonso lincoln ribeiro jr. Anders reyn ribeiro, their second boy, was born in 2015. Ava sue, their third child, was born in 2019.
First Marriage: Alfonso Ribeiro And Robin Stapler
Robin stapler and alfonso ribeiro got married in 2002, and they have a daughter together. They met in 1999 on the set of a tv show, and they started dating shortly after. However, their marriage ended in divorce in 2006.
Who Is Robin Stapler?
Robin stapler is an american actress who has appeared in a few movies and tv shows. She was born on september 16, 1965, in the united states. Stapler is best known for her role as kelly in the tv series "the parkers." she has also appeared in other tv shows such as "in the house" and "the steve harvey show" and had a minor role in the movie "the s*x monster."
Second Marriage: Alfonso Ribeiro And Angela Unkrich
Since 2011, when he got divorced from robin stapler, the fresh prince star has been seeing the health and wellness expert angela unkrich. That year, they started dating, and by july 2012, they were getting married. After a few months, alfonso and angela got married on october 12 in burbank, california.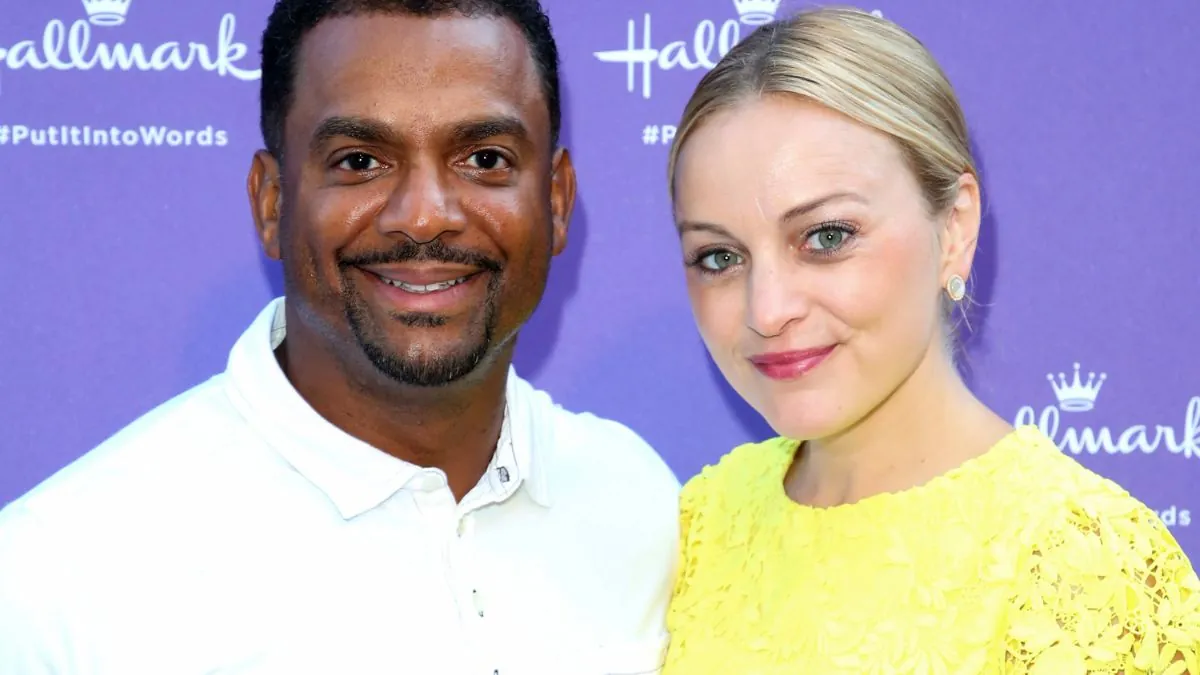 How Alfonso Ribeiro And Angela Unkrich Meet?
Angela didn't know alfonso when they first met, even though he was famous for playing carlton on "the fresh prince of bel-air" years before. When talking about the time they met in 2011 at a hotel in beverly hills, the woman from iowa joked that she called him "her stalker."
"I didn't know who he was at the time. He told me he was a director, which you were," she said to her hubby during a joint conversation with Yahoo Lifestyle in 2018. "And I was very much in the 'I don't want to date anyone in entertainment.'" Good thing she changed her mind!
Who Is Angela Unkrich?
Angela unkrich is the wife of alfonso ribeiro. She was born in swedesburg, iowa, on february 4, 1981, and graduated from northwestern university with a bachelor's degree in communication studies. After graduation, she moved to los angeles and pursued a career in entertainment writing. However, she was also offered stunt work opportunities that utilized her background as a diver and gymnast.
For More Details On Other celebrities Personal Life Will Be Available, Check Out The Posts Given Below: