Lindsay Lohan and her husband Bader Shammas embarked on a whirlwind journey, culminating in their marriage just last year. However, the surprises did not end there.It was a delightful surprise when, just four months after the former Disney star shared her pregnancy news, she joyfully welcomed their baby boy into the world.
The couple prefers to keep their dynamic mostly under the radar, so not many people knew they were married until Lindsay referred to him as her "husband" on social media.  But most of fan around the world want to know "Who Is Bader Shammas"? Join us as we unveil the intimate details of Lindsay Lohan and Bader Shammas' journey together, where love, marriage, and parenthood have become the cornerstones of their beautiful life.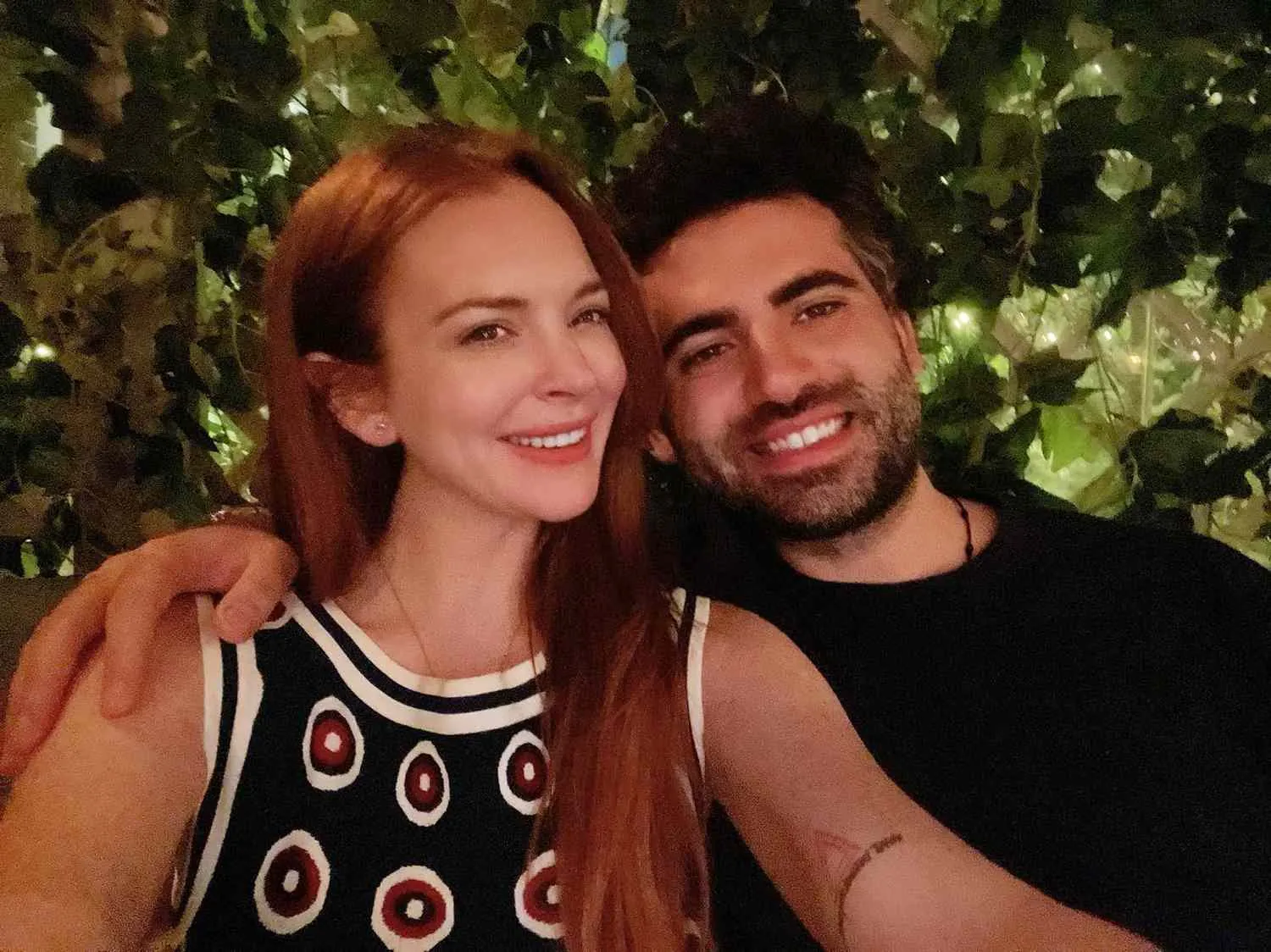 Who Is Bader Shammas?
Lindsay's husband, Bader, is a Dubai-based businessman from Kuwait. He works as the assistant vice president at Credit Suisse, an international wealth management company based in Dubai, United Arab Emirates. Bader is a financier who earned a degree in Mechanical Engineering from the University of South Florida in 2010. Additionally, he holds a Bachelor of Science in Finance degree from John H. Sykes College of Business.
How Did Lindsay Lohan And Bader Shammas Meet?
Lindsay Lohan and Bader Shammas first met in Dubai, where they both live. The exact date of their meeting is unclear, but they started dating around 2018. Lohan mentioned that moving to Dubai gave her a fresh start, and it was around that time that she and Shammas began their relationship.
When Did Lindsay Lohan And Bader Shammas Announce Their Engagement?
They have been together for several years and announced their engagement in November 2021. Lindsay shared a post on instagram. In this post she wrote:
My love. My life. My family. My future. @bader.shammas #love 💍 11.11.21
When Did Lindsay Lohan And Bader Shammas Get Married?
Lindsay and Bader probably got married in a private wedding in April 2022. When Lindsay called Bader her "husband" in an Instagram post in July of that year, people found out they were married.
"🎂❤️🥰I am the luckiest woman in the world. You found me and knew that I wanted to find happiness and grace, all at the same time," she captioned the post. "I am stunned that you are my husband. My life and my everything. ❤️every woman should feel like this everyday 🙏💖"
Bader Shammas And Lohan Welcomed Their First Child Together In July 2023
In July 2023, Lohan and Shammas had their first child, a boy named Luai. The meaning of his name in Arabic is "shield or protector."
In March 2023, Lohan posted on Instagram that the couple was expecting a child. She tagged Shammas in a picture of a baby onesie and wrote, "We are blessed and excited! 🙏🤍👶🍼."
What Has Lindsay Lohan Said About Their Marriage?
Lindsay kept details about her marriage off the table during her recent appearance on Good Morning America:
I'm really lucky. I found my partner, and he's an amazing man, and we're a great team," she revealed.

But when asked for further details, Lindsay was quick to shut it down. "I mean, I'm not gonna give [details]," the actress laughed. "He's the best, I really—I love him so much."
You Can Also Take A Look At Other Celebrity Information, We Have Covered:
If you want to read out more articles relating to your favorite celebrities then you can join us on our Twitter account.