Waka Flocka Flame is a well-known American rapper who has left an indelible mark on the hip-hop scene with hit tracks like "O Let's Do It," "Hard in da Paint," and "No Hands" (featuring Roscoe Dash and Wale). His journey to stardom reached new heights when he signed with 1017 Brick Squad and Warner Bros. Records in 2009, with "No Hands" peaking at number 13 on the US Billboard Hot 100.
A decade ago, he released his debut studio album, "Flockaveli," solidifying his place in the rap industry. However, in addition to his musical career, Waka Flocka Flame's personal life has been a topic of interest, particularly in light of his breakup with Tammy Rivera. In this article, we delve into the intriguing question: "Who is Waka Flocka Flame's new girlfriend?" to discover the latest chapter in the rapper's romantic journey.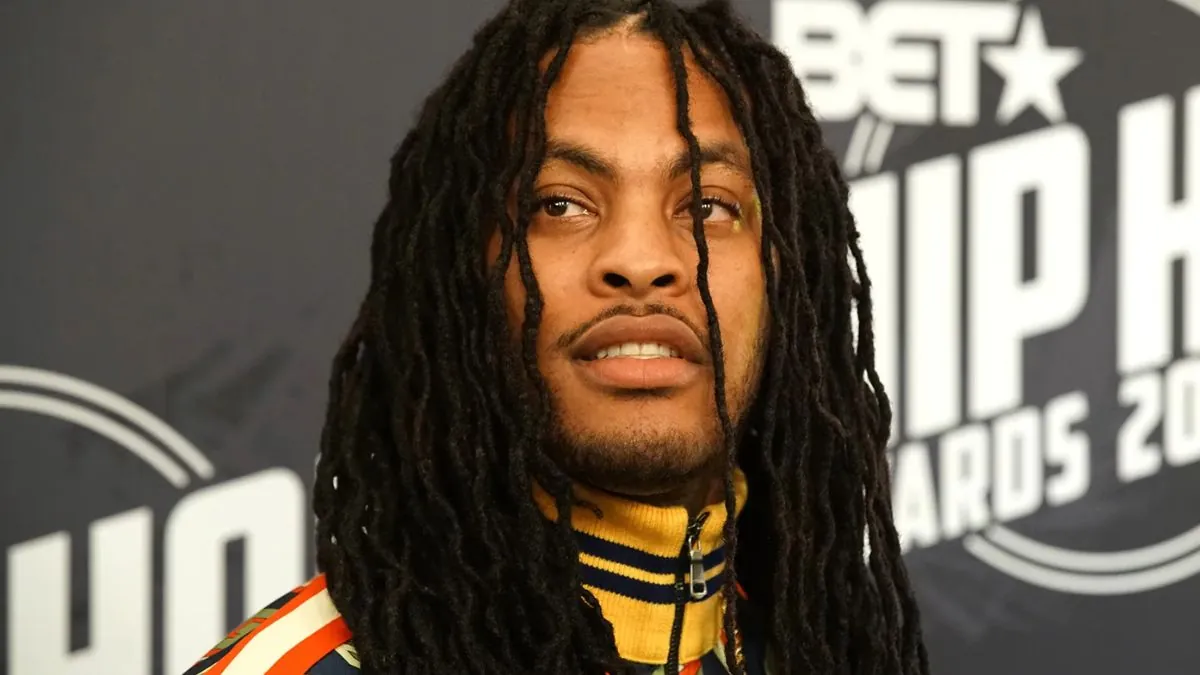 Who Is Waka Flocka Flame?
Flocka Flame was born on May 31, 1986, in New York, New York. His real name is Juaquin James Malphurs. His family eventually settled in Riverdale, Georgia. His mother Debra Antney used to manage the rapper Gucci Mane and is now the CEO of So Icey/Mizay Entertainment. His cousin called him "Waka," which comes from Fozzie Bear's saying Wocka Wocka. He was given the name Flocka Flame by Gucci Mane.
After signing with 1017 Brick Squad and Warner Bros. Records in 2009, Waka became a well-known singer. After that, he started getting media attention when he put out songs like "Hard in da Paint," "No Hands," and "O Let's Do It." Flockaveli, his first studio record, came out in 2010.
Triple F Life: Friends, Fans, and Family, his second studio record, came out later that year. After that, he had more hits with other songs. He's also been in several movies and TV shows, including Waka & Tammy: What The Flocka, Love & Hip Hop: Atlanta, Black Dynamite, and more.
Who Is Waka Flocka Flame New Girlfriend?
According to The Sun, Waka Flocka Flame currently does not have a girlfriend, which means the singer is currently single. He did hint at being in a relationship in a tweet that has since been removed. A picture of his tweet from June 20, 2022, was posted on The Shade Room's Instagram account. It asked,
"Am I wrong for hiding my girlfriend or smart for protecting real love?"
Waka Flocka Flame has not talked publicly about his relationship situation since then. Before this from 2014 to 2022, he married Tammy Rivera. In March 2022, Tammy told the world on Instagram Live that she and her husband were no longer together.
Why Did Waka Flocka Flame And Tammy Break Up?
Waka Flocka Flame has finally confirmed that he and his ex-wife Tammy Rivera are no longer together. At the same time Waka says that he and his ex-partner have no bad feelings toward each other.
Waka said on a TMZ show that he doesn't have a grudge against Tammy and that she is still his best friend. Many people think the Atlanta rapper and his ex-wife will keep "fighting and hating" after their divorce, but he says, "I'm mature."
But the rapper wouldn't answer any questions about whether or not he and Tammy could start dating again and get back together. Waka wants to keep the facts of their breakup secret and give Tammy space now.
If You're Interested, You Can Also Check Out The Current Relationship Status Of Other Notable Celebrities We Have Covered:
Sometimes, fans think their favorite stars might be in relationship, and then rumors start to spread. But it's important to know what's really true. If you want to find out more, you can follow us on Twitter.