Since its premiere on May 18, 2023, XO, Kitty has captured the hearts of audiences with its delightful blend of romance, comedy, and drama. Created by Jenny Han for Netflix, this captivating streaming series serves as a spin-off from the beloved To All the Boys film series, which in turn is based on Han's acclaimed book trilogy, To All the Boys I've Loved Before. What sets XO, Kitty apart is not just its engaging storyline but also the chemistry between the characters. Viewers have been curious to know if the actors portraying the siblings in the series, In this article, we delve into the question: Are XO, Kitty siblings in real life? Let's explore the fascinating behind-the-scenes details and uncover the truth.
Are XO, Kitty Siblings in Real Life?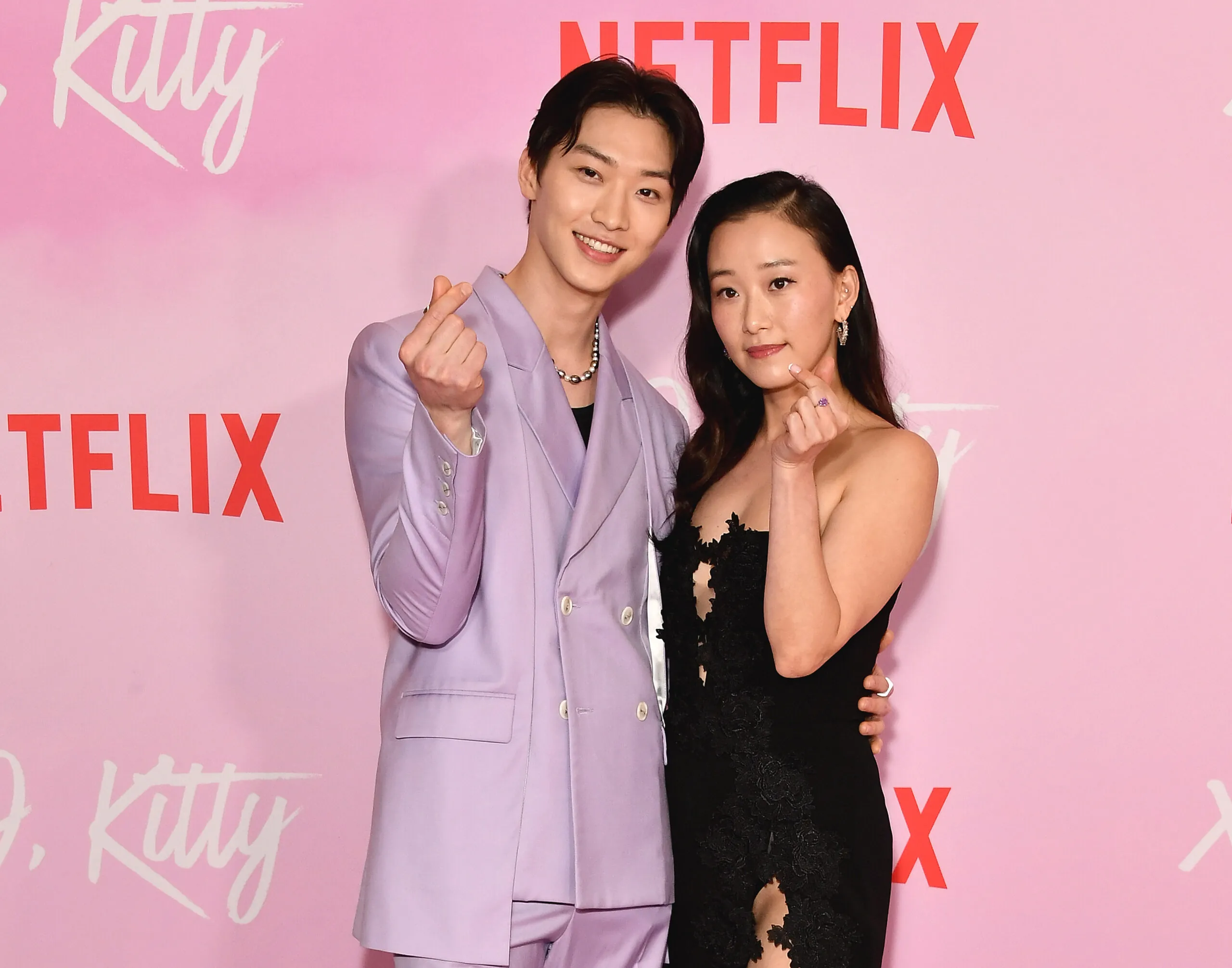 Sang Heon Lee and Gia Kim, known for their roles as Min Ho and Yuri in the Netflix series "XO, Kitty," are siblings in real life. They acquired English language skills while residing in Korea and later relocated to Canada during their childhood. Although they share a familial bond, their accents in the show differ due to their upbringing in distinct regions of Korea.
In an interview with Teen Vogue, 'XO, Kitty' actor Choi Min Young said: "I'm not sure if I can say this, but did you know that Gia Kim and Sang Heon Lee are siblings in real-life?" This quickly spread online, as many had not been aware of this fact. Choi Min Young continued, "The way I found out about this started when Anna Cathcart and Sang Heon Lee first contacted me [after I was cast]. While we were talking in a group chat, Lee Sang Heon suddenly asked us 'I can bring my sister too, right?' I was at first confused because while it would be nice to meet my fellow castmates' family members, I didn't necessarily want to meet them on my first meeting date with [all cast members]. So I was going to say something, but Sang Heon suddenly said, 'To be honest, my sister got casted as the role of Yuri.' So I was shocked."
Minyeong then explained: "I brought this up [because] Anna reached out to Sang Heon and me…we had a group chat, and then Sang Heon said, 'Oh, is it okay if my sister joins too?' Then I was like, 'What?' Of course, I want to meet my cast's family too, but not on the first day and not in our first meeting."
Sang Heon explained the situation only then. Minyeong ended by saying: "I was writing something, and Sang Heon was like, 'Oh, actually, she's playing Yuri.' And then I was like, 'What?!'"
Sang Heon and Gia have not thoroughly discussed their sibling relationship, but observant fans have noticed symbolic references to their heritages in their Instagram bios. In Sang Heon's bio, he displays flags representing Hong Kong, South Korea, and Britain, while Gia's bio showcases flags of Hong Kong and South Korea.
Gia posted a sweet birthday message to her younger brother on Instagram:
"Hbd to the first human being who entered into my life who I loved unconditionally (except our parents) even before I knew what unconditional love was."

"You were the first living thing 😂 that I wanted to take care of and keep under my wings always. So happy and lucky to have you lil bro. 🫶🏻✨"
Their Instagram pages are also regularly updated and they seem to have a great relationship in real life.
Experience the thrill of exploring the private lives of renowned celebrities, as we expose the most sensational rumors and breaking stories:
Are There Any Other Siblings In The Cast Of XO, Kitty?
No, there are no other siblings in the cast of XO, Kitty.
What Other Shows Or Movies Have Sang Heon Lee And Gia Kim Acted In?
Sang Heon Lee and Gia Kim, portraying the characters of Min Ho and Yuri in "XO, Kitty," are emerging actors in the industry. Their previous works in other shows or films remain undisclosed, but it is worth noting that they share a familial bond as real-life siblings.
What Is The Audience Reception Of XO, Kitty?
The reception of "XO, Kitty" by the audience has generally been positive, as evidenced by its 82% rating on Rotten Tomatoes. However, the audience score stands at 57%, indicating a somewhat lower level of approval. In the United States, the show has been warmly received by viewers, with an audience demand that surpasses the average TV series by 5.2 times.
Numerous reviewers have commended the show for its heartfelt and humorous elements, as well as its ability to introduce viewers to Korean culture. On the other hand, some critics have expressed concerns about the show's rushed storytelling and attempts to defy audience expectations. Overall, "XO, Kitty" has left a strong impression on audiences and has even reached the third position on Netflix's top shows chart.
Get the inside scoop on entertainment news by following us on Pinterest. We'll keep you informed about new releases and the latest updates on your favorite shows.