John Wick 4 has finally been released in India, and fans are eager to know how it fared at the box office. The fourth installment of the highly successful franchise is expected to break records with its Indian opening day collection. This article will overview John Wick 4 Ist Day Indian Box Office Collection and discuss the implications for this action-packed movie franchise. We will also look at what kind of reception the movie has received from critics and audiences alike.
John Wick 4: Hit Or Flop In Indian Box Office?
 The fourth installment of the action-thriller franchise produced by Lionsgate and starring Keanu Reeves debuted to rave reviews at the Indian box office. The film has been released on 1,448 screens in India in four languages, including English, Hindi, Tamil, and Telugu. PVR pictures show over one million tickets have already been sold at PVR INOX theatres.
Definitely, John Wick Chapter 4 is a Great Hit in India. The success of John Wick: Chapter 4 reflects the increasing popularity of English-language films in India and the fact that modern audiences value compelling narratives and action-packed entertainment. This installment continues the story of the legendary assassin John Wick as he navigates a world of danger and betrayal and lives up to all the expectations of Indian fans.
John Wick 4 Indian Box Office Collection
| Day | India Net Collection | Details |
| --- | --- | --- |
| Day 0 [ Thursday] | ₹ 2.45 Cr | [En: 2.01 Cr ; Hi: 0.35 Cr; Te: 0.03 Cr; Ta: 0.06 Cr] |
| Day 1 [1st Friday] | ₹ 6.3 Cr | [En: 4.4 Cr ; Hi: 1.45 Cr; Te: 0.2 Cr; Ta: 0.25 Cr] |
| Day 2 [1st Saturday] | ₹ 8.7 Cr | [En: 6.4 Cr ; Hi: 1.75 Cr; Te: 0.22 Cr; Ta: 0.33 Cr] |
| Day 3 [1st Sunday] | ₹ 8.6 Cr | [En: 5.9 Cr ; Hi: 2.2 Cr; Te: 0.19 Cr; Ta: 0.31 Cr] |
| Total | ₹ 26.05 Cr  | [En: 18.71 Cr ; Hi: 5.75 Cr; Te: 0.64 Cr; Ta: 0.95 Cr] |
Also Check: Das Ka Dhamki Box Office: All Days Collection And Budget Report
John Wick: Chapter 4 Ready to Reel in Huge Profits in the United States
The domestic (United States) projections for John Wick Chapter 4 are approximately $75 million, a 30 percent increase over John Wick 3. It will likely become the first John Wick film to gross more than $200 million domestically and $400 million internationally.
John Wick Chapter 4 Budget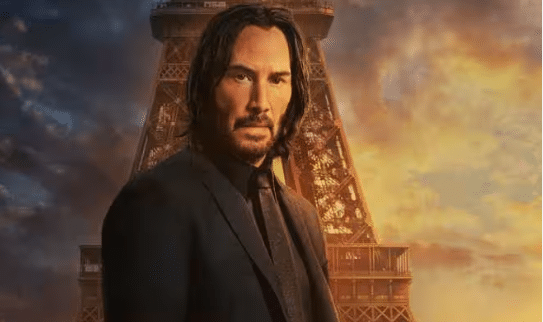 The highly anticipated fourth installment of the John Wick franchise has been given a whopping $100 million budget to work with. On June 28, 2021, principal photography began in France, Germany, New York City, and Japan. The last day of filming was October 27.
The larger budget will allow more elaborate fight scenes, stunning visual effects, and better production value. With increased funding, fans can only imagine what kind of jaw-dropping action sequences the director has planned for this next chapter. It's also worth noting that the franchise has been incredibly successful at the box office thus far, with each film grossing more than its predecessor.
Also Check: Telugu Movie Orange Re-Release Box Office Collection
About John Wick 4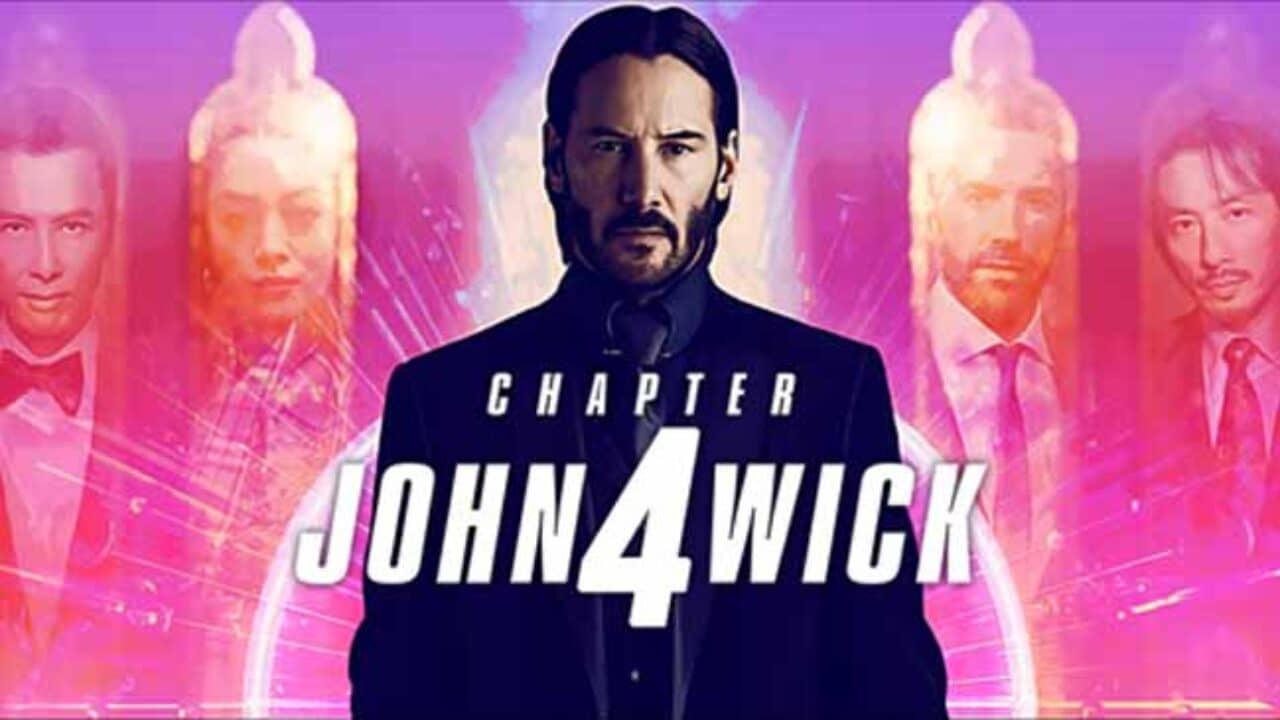 John Wick 4 is a 2023 American neo-noir action thriller directed by Chad Stahelski and written by Shay Hatten and Michael Finch. The sequel to John Wick: Chapter 3 – Parabellum (2019) and the fourth installment in the John Wick franchise, it stars Keanu Reeves as the title character, along with Donnie Yen, Bill Skarsgard, Laurence Fishburne, Hiroyuki Sanada, Shamier Anderson, Lance Reddick (in one of his final roles), Rina Sawayama, Scott Adkins, and Ian McShane.
John Wick: Chapter 4 was initially scheduled for release on May 21, 2021, but was delayed due to the COVID-19 pandemic. On March 6, 2023, the film premiered at the Odeon Luxe Leicester Square in London, and on March 24, 2023, Lionsgate released it in the United States. It earned favorable reviews from critics.