Mark your calendars, as the highly anticipated Joker 2: Folie à Deux is set to hit theaters on October 4, 2024. The mastermind behind 2019's Joker, Todd Phillips, returns to direct the sequel that reunites him with the enigmatic and captivating Joaquin Phoenix as Arthur Fleck, the man behind the sinister smile of the Clown Prince of Crime.
An Unlikely Partnership – Phoenix and Gaga
The sequel promises to raise the stakes and delve deeper into the twisted psyche of Arthur Fleck. Joining Phoenix in the fray is none other than the multi-talented Lady Gaga, who is set to play the iconic role of Harley Quinn. The Chromatica singer teased her involvement in the project with a cryptic red and black post on Instagram in August 2022, followed by a first look at her as Harley Quinn in February 2023.
Are They Portraying A Relationship?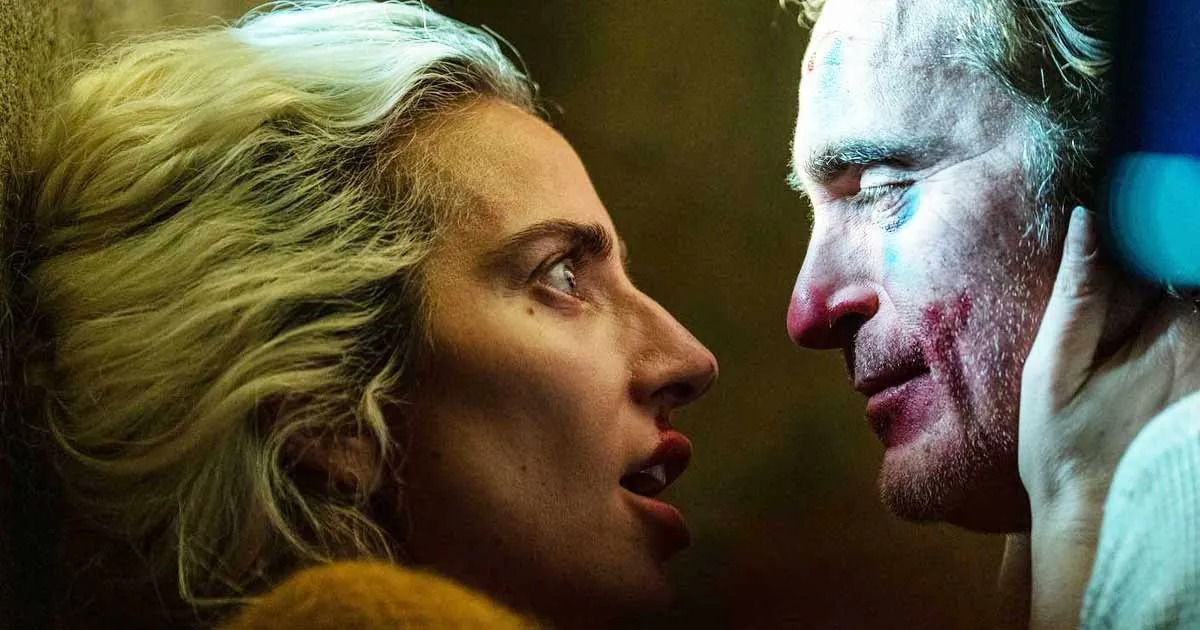 The title, Folie à Deux, translates to "a shared delusion or mental illness between two people in close association." This suggests that the sequel could explore the relationship between Arthur Fleck and another character—possibly Batman, or more likely, Harley Quinn. Fans are intrigued to see how this dark and twisted world will introduce the fan-favorite character of Harley and her connection to the Joker.
Also read: Wednesday Season 2 Release Date, Cast, Storyline, Trailer & All Need To Know!
It Will Be A Musical
What's even more intriguing is that The Hollywood Reporter described Joker 2 as a musical, which is a stark departure from its predecessor. This unique angle adds an element of unpredictability and chaos, fitting for a character like the Joker. Could we be witnessing a sinister symphony of madness, as the Joker and Harley Quinn dance through the dark streets of Gotham?
A Cast of Familiar and New Faces
In addition to Phoenix and Gaga, the sequel sees the return of Justin Theroux, who made a brief appearance in the first film as Ethan Chase. Zazie Beetz could potentially reprise her role as Sophie, as it was confirmed that her character survived the events of the first film. Other possible returning cast members include Douglas Hodge as Alfred Pennyworth and Dante Pereira-Olsen as a young Bruce Wayne. Newcomers to the cast include Brendan Gleeson, Catherine Keener, Jacob Lofland, and Harry Lawtey in unconfirmed roles.
Multiple Jokers?
There have been speculations about the possibility of multiple Jokers appearing in the sequel, taking inspiration from the 2020 comic series, Batman: Three Jokers. Willem Dafoe, a known Joker enthusiast, even pitched an idea for Joker 2 involving a Joker imposter, suggesting a plot where Arthur Fleck hunts down an even more deranged version of the Clown Prince of Crime.
Also read: Blue Beetle Movie Release Date, Star Cast, Plot and Trailer-All You Need to Know!
Trailer
As we await the release of Joker 2: Folie à Deux, fans are left to ponder the many possibilities and tantalizing twists that may unfold in this continuation of Arthur Fleck's descent into madness. So, prepare to put on your happy face, as this sinister symphony of chaos and delusion takes center stage on October 4, 2024.