Fans of the supernatural series "Wednesday" have been eagerly waiting for news about the second season. The show, which premiered in 2021 on Netflix, has quickly gained a dedicated following due to its unique take on the iconic character Wednesday Addams from "The Addams Family."
However, with no official announcement yet made by Netflix regarding the release date of Wednesday Season 2, fans are left wondering when they can expect to see their favorite macabre family back on screen. This article will explore all available information about the potential release date and what viewers can expect from the upcoming season.
Wednesday Season 2 Renewed Status
Netflix officially renewed the show on January 6th, 2023, after Wednesday surpassed all expectations and emerged as one of the most successful Originals in Netflix's history, not just in 2022.
The show was reportedly renewed by that point, with a writer's room reportedly open and multiple teases over Christmas.
"It's been incredible to create a show that has connected with people across the world," Alfred Gough and Miles Millar said, adding they're "Thrilled to continue Wednesday's tortuous journey into season two. We can't wait to dive headfirst into another season and explore the kooky spooky world of Nevermore. Just need to make sure Wednesday hasn't emptied the pool first."
Wednesday Season 2 Release Date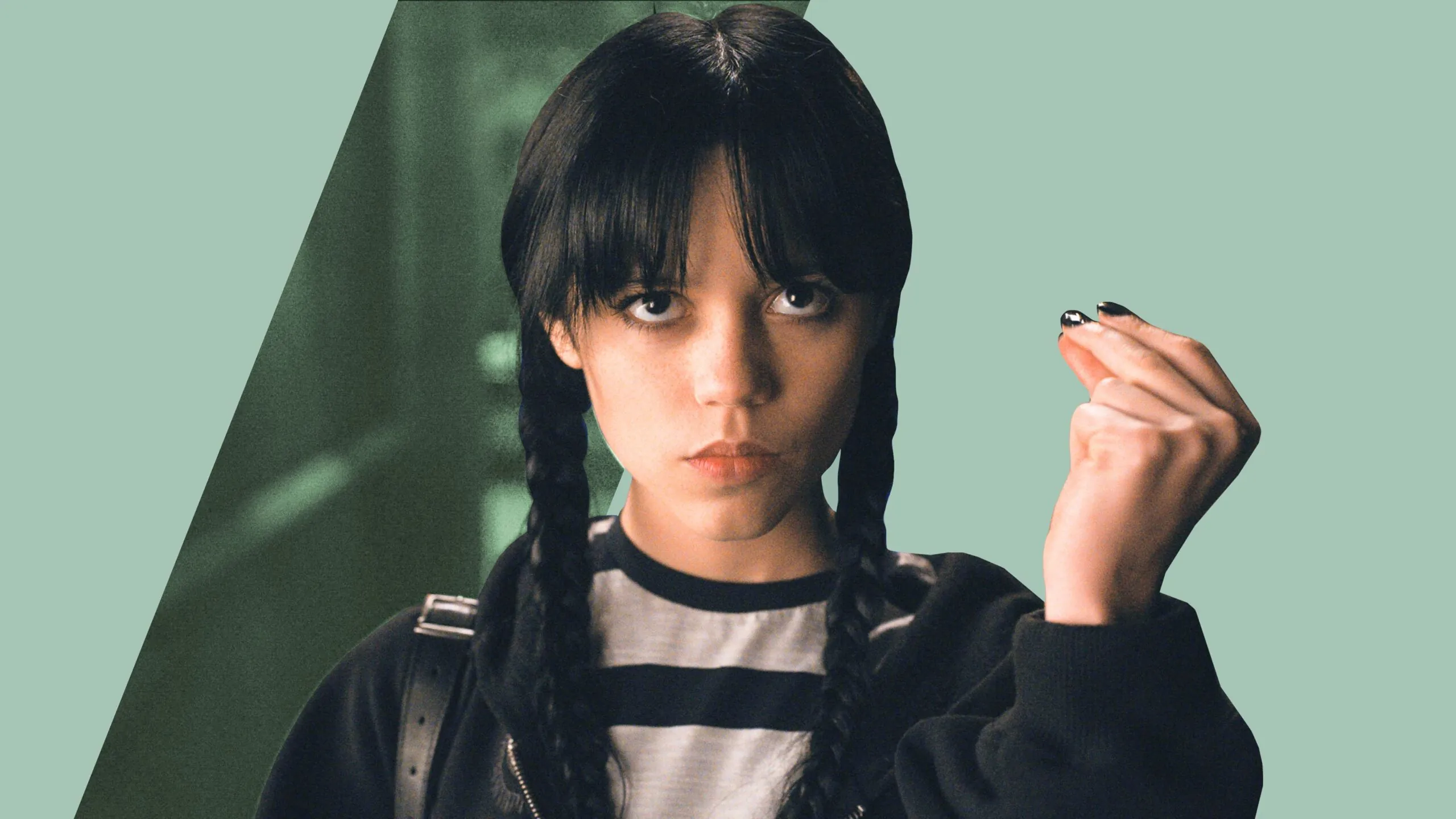 Estimating the production timeline for another season of the show, based on the previous season, provides some insight. Season 1 commenced filming in September 2021 and concluded in March 2022, with an additional approximate eight months until its release.
This indicates a total turnover time of approximately one year and one month. Assuming Netflix follows a similar plan for the next season, it would require approximately six months for filming and an additional eight months for postproduction. Consequently, we can anticipate the release of the new season to be sometime between early to mid-2024.
If you're looking for something similar to Wednesday to watch while you wait for news of a second season, take a look at this list of shows:
Jenna will be Producing season 2!
Yes, folks, you read that right! In her Elle cover story for March 2023, it says that the star will be in charge of making the second episode of the series. But between all her projects,  getting some rest and relaxation, which is fair!
"There's a month of this year that I want to take off, and I've made it very clear that I'm going to take this month off. I'm going to travel, I just got a flip phone, I'm just going to be hidden for a while," she revealed in the interview. "I have to work things around my schedule to make sure that that month stays open. There's a part of it that's stressful because it's like, 'Oh my god, can I tell this director that I don't want to work these two weeks? Can I?' I don't know, but I am also making the rules." Love this for her!
Wednesday Season 2 Cast
No one knows who will return or appear in Wednesday's second season. But since we know you're interested, here are all the people from season 1 who could be back:
Jenna Ortega Played Wednesday Addams
Morticia Addams, played by Catherine Zeta-Jones
Luis Guzmán Played Gomez Addams
Pugsley Addams is played by Isaac Ordonez
Fred Armisen plays Uncle Fester.
Larissa Weems, played by Gwendoline Christie.
Sheriff Galpin is played by Jamie McShane
Percy Hynes White played Xavier Thorpe.
Tyler Galpin, played by Hunter Doohan
Enid Sinclair, played by Emma Myers
Bianca Barclay is played by Joy Sunday.
Wednesday Season 2 Plotline
In the first season, fans got to know Wednesday Addams as she started school in Jericho, Vermont, at Nevermore Academy. She learns that she has psychic powers, tries to figure out a scary secret from 25 years ago that has to do with her parents, and tries to get along with sirens, werewolves, and vampires at her new school.
At the end of the season, she finds out (spoiler alert) that her coffee shop crush, Tyler, who is also the son of the Sheriff of Jericho, is actually the Hyde monster who killed many people at Nevermore. She also found out that Marilyn Thornhill, the school's biology teacher, is really Laurel Gates, who was thought to have died years ago. She wanted to get back at the Outcasts for killing her family. She was the Hyde master who controlled Tyler and made him turn into a monster. Laurel and her evil helpers are defeated by Wednesday and her enemy, Bianca.
However, Wednesday is not completely clear. When her friend Xavier gives her a cell phone, she gets a frightening message that says, "I'm watching you" and has a gif of a knife going into her head. This chilling scene sets up the plot of season two.
In an interview with The Hollywood Reporter, Gough, and Miller said, "We wanna sort of explore and sort of complicate all of those relationships going forward."
The story of season 2 is also about Wednesday's friend Enid and her mother, Morticia. "The show is also really about this friendship between women, with Wednesday and Enid at the center of it," said Gough. "Now that Wednesday has put her toe in the muddy pool, we're excited to find out what that's going to look like. It's like she gave me a hug. Wasn't that her big storyline for the season? So now it's like, "That's what we do."
"Then, the other thing that's really interesting is to continue to explore the Wednesday-Morticia mother-daughter relationship as well,"  Gough said. "Now that Morticia knows about the power, it has given her sort of an idea of how that's going to go. How is their relationship going to evolve?"
Where To Watch Wednesday Season 2?
The first season of Wednesday is also available to watch on Netflix. When the release date for Wednesday Season 2 is confirmed, it will also be available on Netflix.
How Many Episodes Will There Be in Wednesday Season 2?
Wednesday's first season consisted of eight episodes, each lasting around an hour. Consequently, the upcoming second season is anticipated to maintain a similar structure, comprising eight episodes with a duration of approximately 60 minutes each.
Additionally, the success of Season 1 might prompt an increase in the number of episodes, as often observed in many series. We will keep you updated on the latest information regarding the episodes of Wednesday Season 2 as soon as they are released.
Wednesday Season 2 Announcement
Are You A Fan Of Entertainment News? Follow Us On  Twitter To Be In The Know About The Latest Happenings In The Industry And Get Access To Exclusive Content You Won't Find Anywhere Else.