The popular novel-based TV series, The Summer I Turned Pretty, has been a hit amongst viewers since its first season premiered in 2020. Fans have been eagerly awaiting news about the show's second season, and after months of speculation, it seems that fans may finally have an answer to the question of when The Summer I Turned Pretty Season 2 will be released.
Will There Be Another Season of "The Summer I Turned Pretty"?
---
Yes! The Summer I Turned Pretty has not only been renewed for a second season but also completed production, so there is reason to celebrate.

The original books are a three-part trilogy, so let's keep our fingers crossed for a third season of the Cousins Beach crew immediately following this one. No word yet on a release date, but since filming is nearly complete, there shouldn't be a significant gap between seasons 1 and 2.
"The Summer I Turned Pretty"Season 2 Release Date Prediction
---
According to premiere dates, The Summer I Turned Pretty season 2 release date confirmed by Amazon Prime for 2023
Season 1 premiered in June 2022, and the show's title includes the word "summer," so our best guess is that Season 2 will be released this summer. Production on Season 2 concluded in November 2022. As evidence, the show's official social media account shared this adorable photo of some cast members. 
If you would like to know the release dates of some other series, check out the following:
"The Summer I Turned Pretty" Season 2 Plot
---
Susannah's death from breast cancer in the second book of Jenny Han's trilogy naturally profoundly affects her sons. Conrad runs away from home due to his grief, and Belly and Jeremiah embark on a road trip to find him. Despite everything, Belly and Jeremiah grow closer, intensifying the love triangle. However, it is unknown how closely the television adaptation will adhere to this plot.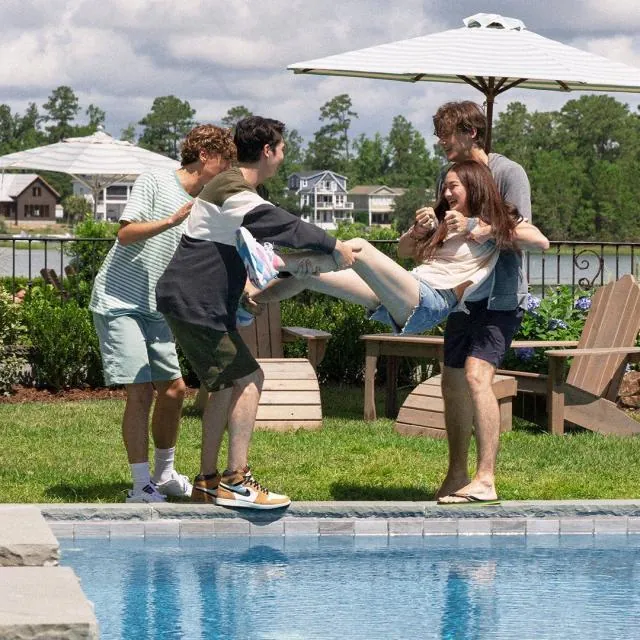 Rachel Blanchard, who portrays Susannah, has been seen in Han's TikToks during Season 2 filming, indicating that her character will likely appear in the next installment. Uncertain whether these are flashbacks or present-day scenes. Susannah agreed to begin clinical trials for her cancer treatment at the end of Season 1, and Han has hinted that there will be more deviations from the script in Season 2. Han told E! News on December 17 at the 20th Annual Asian American Awards, "There are always going to be little changes, so I guess you'll just have to wait and see." "I'm the one making the changes, so I suppose you should be angry with me because I'm the one making the changes!"
"The Summer I Turned Pretty" Season 2 Cast
---
All of the main characters are expected to return for the second season. According to the producers, a number of the original cast members, including Lola Tung as Belly Conklin, will return to the screen.
Lola Tung

as Belly Conklin

Christopher Briney

as Conrad

Gavin Casalegno

as Jeremiah

Jackie Chung

as Laurel

Sean Kaufman

as Steven

Rain Spencer

as Taylor

David Iacono

as Cam
On August 31, 2022, Amazon announced the addition of two recurring cast members for Season 2: Kyra Sedgwick and Elsie Fisher. Skye will be played by Fisher, a character who does not appear in the books.
How Many Episodes Will Be in Season 2 of "The Summer I Turned Pretty"?
---
Due to the similar length of the source material, the second season will likely be the same length as the first season. The first season of "The Summer I Turned Pretty" consists of seven approximately 40-minute episodes. Season two will likely be similar to season one.
Where Can I View The Summer I Became Beautiful?
---
Amazon Prime Video is the only place to stream the first season of The Summer I Turned Pretty, and you have two options: Amazon Prime and Amazon Prime Videos.