Jesseca Dupart, often known as "Da Real BB Judy," is an entrepreneur and social media personality. She is best known for founding Kaleidoscope Hair Products, a beauty brand that specializes in haircare products, including hair wigs and coloring products. Dupart success in the beauty industry and her engaging social media presence have earned her a significant following and recognition.
Jesseca Dupart journey from a modest background to a successful entrepreneur and influencer has inspired many, and she continues to be a prominent figure in the beauty and business world. As we delve into Jesseca Dupart's net worth in 2023, we'll explore the financial fruits of her entrepreneurial endeavors and discover just how rich this inspirational figure has become. Join us on a journey through her path to success and the wealth she has accumulated along the way.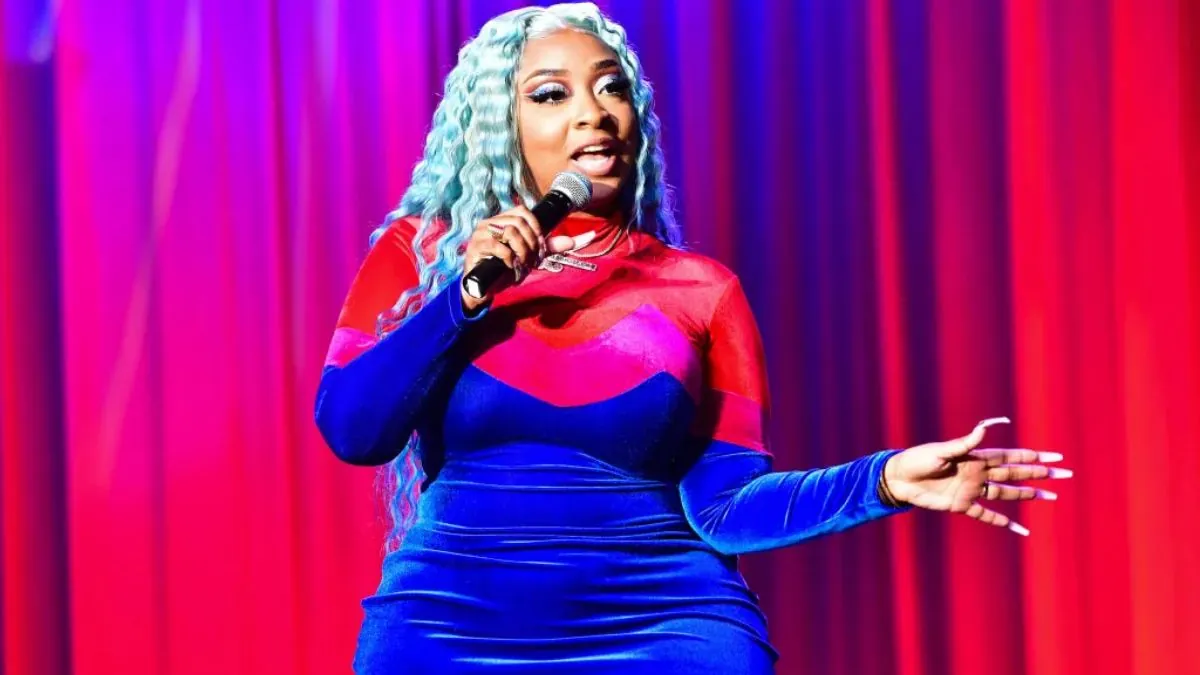 What Is Jesseca Dupart Net Worth 2023?
According to Marketrealist, Jesseca Dupart has a net worth of $1.3 million in 2023. Jessica Dupart's primary source of income is from her job as CEO of Kaleidoscope Hair Products. Dupart started Kaleidoscope in 2013. The hair product line made $20 million in its first five years, so Biz New Orleans named Dupart one of its Business People of the Year in 2019.
In 2013, her first hair store burned down. But she later bought the 70,000-square-foot shopping centre in New Orleans, Louisiana, where her salon used to be. Before she became a cosmetologist, she worked as a barber at RoJes Barber Shop & RoJes Beauty Salon. She worked there for more than six years before she finally chose to start her own small business.
How Does Jesseca Dupart Earn Her Money?
Jesseca has earn money from sponsored posts and brand ads on Instagram, TikTok, Twitter, and Facebook, among other social media sites. She has worked with several companies to sell their goods, such as the cookie brand Soul Snacks and the clothing company Boujee Hippie. Additionally, Jesseca Dupart is a generous person who has been involved in many charitable projects. It's a world record for how much she has given to the Bardell Foundation, which helps give out Christmas gifts in a single day. She has also been given the Key to the City of New Orleans for her service.
Public Speaker And Author
Jessica Dupart makes money as an inspiring speaker and author also adds to her wealth. In March 2019, she wrote a book called When the Miracle Drops: How Instagram Helped Make a Quick Fix a Million-Dollar Hit. In the book, Dupart tells the truth about how she overcame problems and found strength in her family and prayer while building a multimillion-dollar business.
Reality TV Star
Jesseca Dupart also gets a lot of money from being on the reality show Brat Loves Judy on WE TV. The show started airing in 2021 and is about rapper Da Brat (Shawntae Harris), including her life and friendship with Dupart. The show's 10-episode second season finished in August 2022.
Jesseca Dupart: Early Life
Jesseca Dupart was born in New Orleans, Louisiana, on February 12, 1982. She was born in the United States. Her parents raised her. Jennifer Anthony and Evelyn Dupart are her parents. Jesse Anthony, her dad, was a real estate agent. His death on January 13, 2011, was unfortunate. She has always loved her dad, Jesseca Dupart. She also treated her father with care. When she learned that her father had died, she was terrified. Three people are her brothers. Her siblings are Jesse Jr., Damon Sr., and Jheri Dupart.
Jesseca Dupart: Career
As a teen, she started her business life by working as a stylist from home, where she quickly became famous. Harris-Dupart used her savings to open Kaleidoscope Hair Studio because her clients had grown to the point where she needed a salon. The single mother had trust and went for it, even though it was a risky plan. Harris-Dupart set her eyes on another area, products, after having success with her client-based business.
Jesseca Dupart opened her hair shop called Kaleidoscope Hair Studio in 2013 with all the money she had saved. Unfortunately, the shop burned down later that same year, which was very sad for Dupart. However, she didn't let what happened stop her from starting something new. She bravely reopened her shop and developed her line of hair products called Kaleidoscope Hair Products in 2014.
Dupart kept doing hair at her shop even though her products made six figures monthly. In 2017, though, word of mouth helped her make her first $1 million. She finally stopped working as a stylist and cosmetologist and focused on getting her products to more people.
"I was a hairstylist for four years," she said on Breakfast Club Power in April 2019. "I decided to dip into hair products … I was able to make well over 15 million dollars in a few years."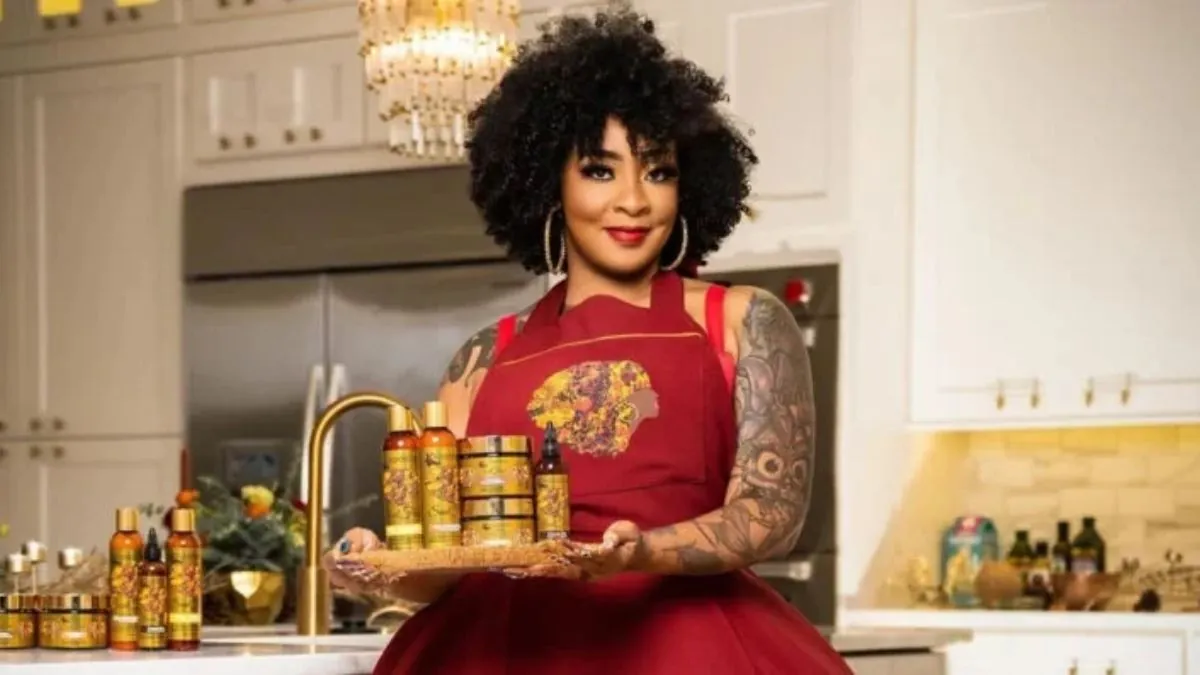 Jesseca Dupart: Personal Life
Jesseca Dupart is married and has three kids. Currently Jesseca Dupart is married to A skilled rapper named Da Brat. They were proud to be LGBTQ+. Dupart revealed her relationship with Da Brat in March 2020 when she showed him her early birthday present: a new Bentley worth $200,000. Jessica Dupart and Da Brat got married in Georgia in February 2022.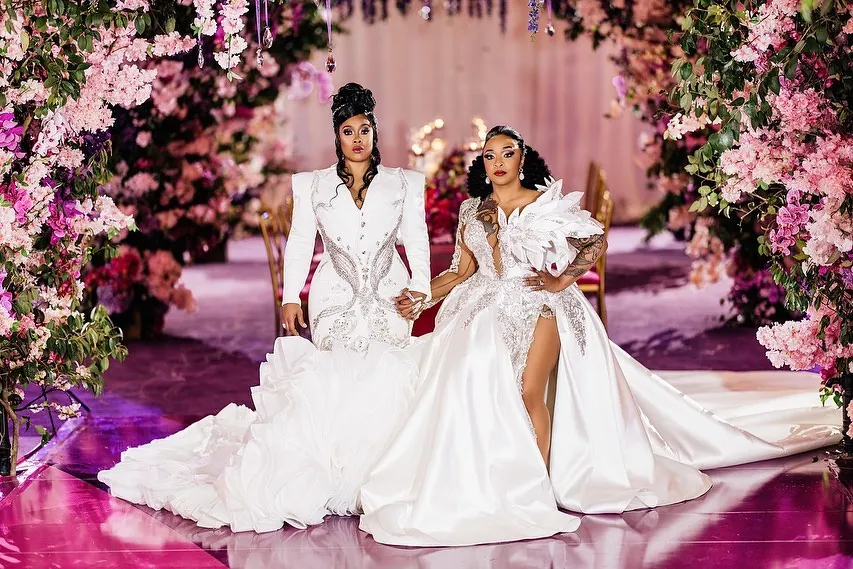 They told everyone on Instagram a month before their wedding that they were having their first child together through IVF. The couple did say on The Tamron Hall Show that they "have had some ups and some downs" on their way to having a child together. Dupart had to go to the hospital because the IVF process was so complex, but the couple said that "they are still in the process" despite the problems.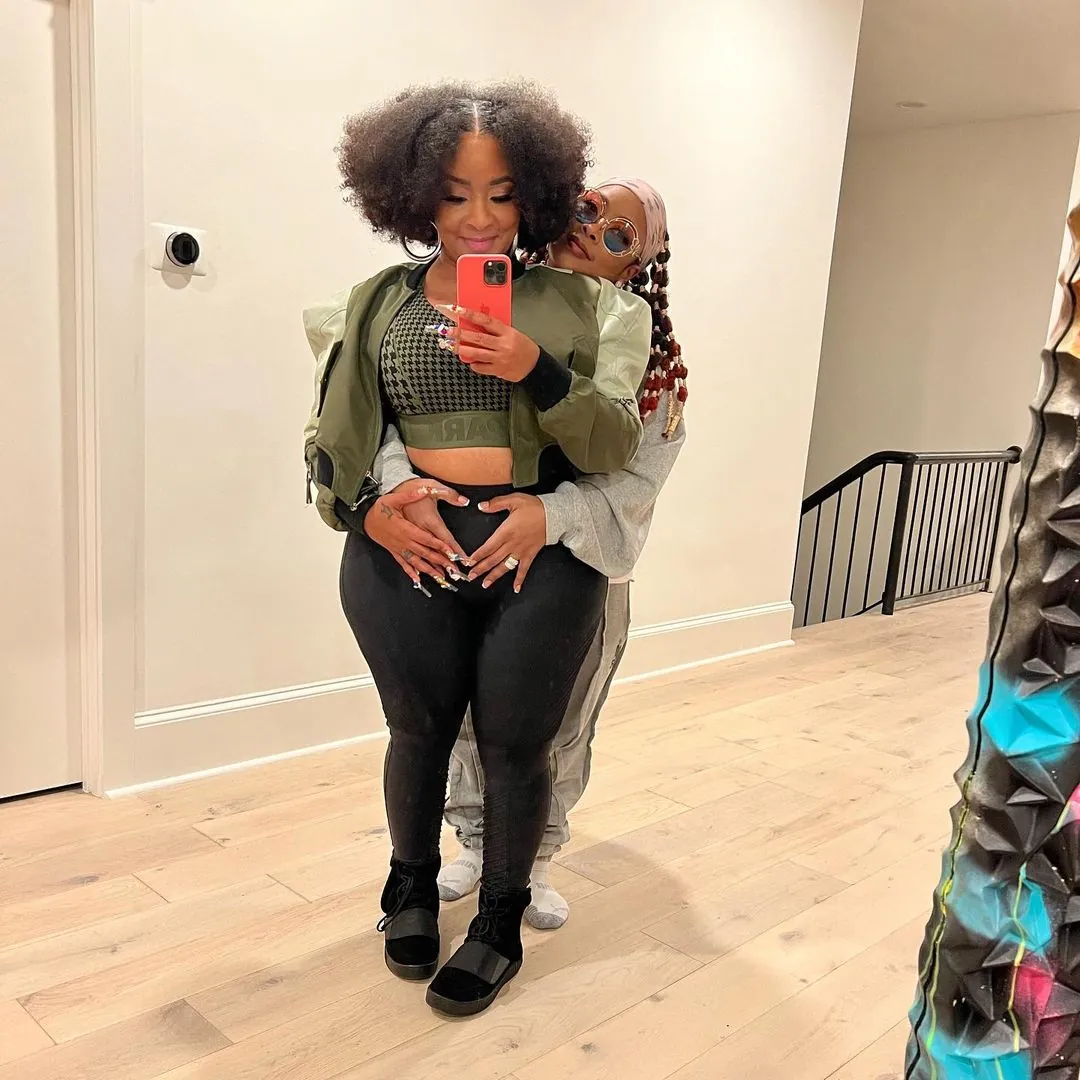 Before he dated Da Brat, Dupart was in several close relationships. And one of them was with Denzel Cox, also known as "The Traveling Trainer." But it needs to be made clear who the father of her first three kids is.
Check out the posts below if you're interested in learning more about the wealth of other famous celebrities:
Stay Connected With Us On Twitter To Stay Updated With The Latest Information On Your Favorite Celebrity Financial Status, Including Their Income, Assets, And More.