The 2023 theatrical landscape has been transformed by the latest mystery thriller, Missing, which has received attention from moviegoers everywhere. The movie is about a teen named June (Storm Reid, Euphoria) who uses technology to find her mother, who went missing while on vacation in Colombia with her new boyfriend. People have thought that Missing might be based on a true story.
The intense thriller follows June's story as the search for her lost mother in Colombia makes headlines nationwide. June does everything on the internet and with the technology she has access to to find her mom and discover what happened when she disappeared.
June discovers things about her mom that shock and surprise her as she searches. There are parts of the story that sound almost too crazy to be true. How real are those parts? How close does it resemble real life? What story does it come from? In this article we tell you that Missing is based on true Story or not?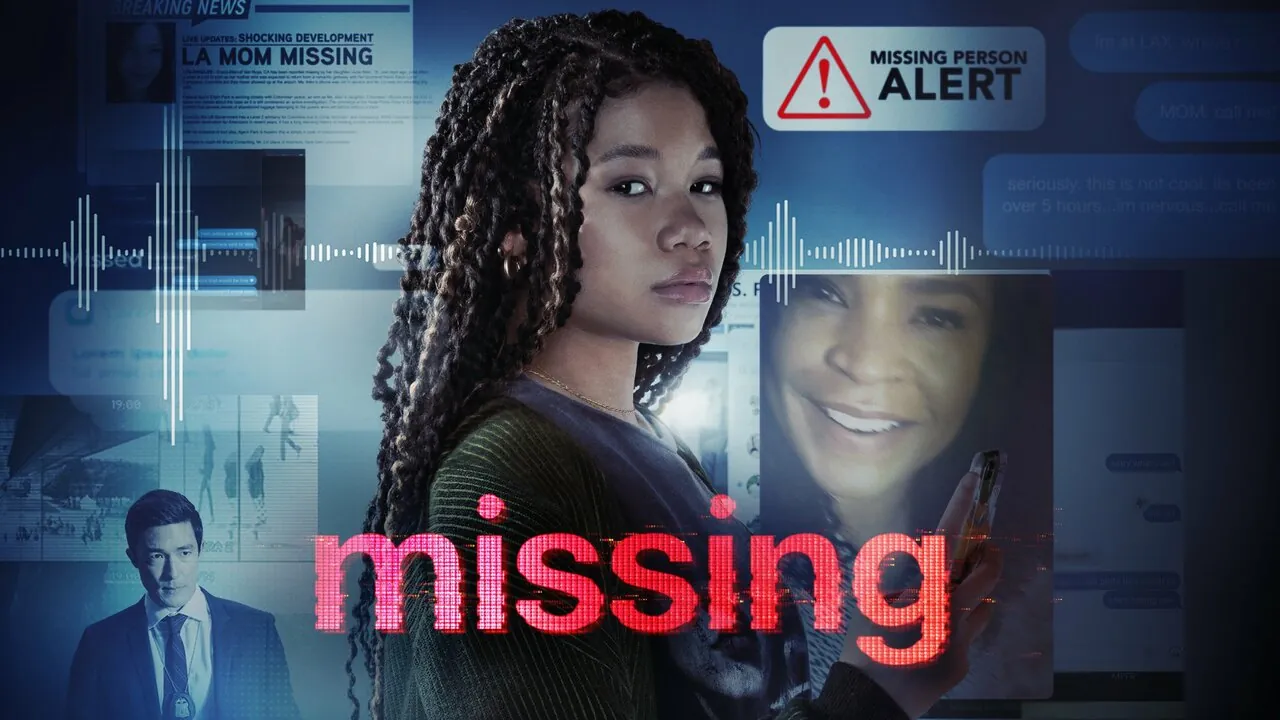 Is Missing Based On A True Story?
No, Missing is not based on a true story. The film is a sequel to the 2018 film Searching, which was also a fictional story. It is a sequel, but it can be watched independently because it has different people and a different plot. Sev Ohanian and Aneesh Chaganty wrote the script for Missing together. They wrote the screenplay for Searching together as well.
The writers picked Nick Johnson and Will Merrick to direct it while the project was still planned. Ohanian told Forbes in a recent interview, "So we wrote a 29-page treatment for Missing from beginning to end, with all of the major beats, character arcs, and twists. We gave it to them to support their screenwriting and directing debuts while we stayed producers."
Sony Pictures hired the writers, and they are said to have started with the idea of making the story about a teen looking for a parent instead of a parent looking for a teen like it was in Searching. Another goal of the writers was to show technology in a good light since technology is usually shown in a bad light in modern media.
How Missing Is Related To Searching And Running?
There are a few hidden links between Missing, Searching, and Run. The main characters in Missing and Searching use standard technology and communication tools, such as laptops, cell phones, and Apple Watches, to solve riddles and bring crimes to light. June watches a made-up actual crime show on Netflix called Unfiction.
The show references Margot's absence in Searching and the online plan her father, David, used to find her. After the end of Run, Sarah Paulson's character gets some new information in a short scene hidden in Missing.
The three stories take place in the same world and are linked by themes like keeping secrets from loved ones and how technology can be used for good in movies like "Missing."
You Can Also Take A Look At Other Movies Who's Based On True Story Or Not We Have Covered:
Be Entertained And Informed With The Latest News At Topmovierankings.com!