Fall is a survival action movie coming out in 2022. Scott Mann and Jonathan Frank wrote and directed it. In the movie Fall, Becky and Hunter, played by Grace Caroline Currey and Virginia Gardner, climb a 2,000-foot communications tower to spread the ashes of her late husband, Dan.
This climber died a year earlier. The women get stuck at the top of the world's most significant building when the ladder below them breaks. Even worse, they're out in the middle of nowhere, and when they try to call for help, their phones and other devices won't work.
The movie reminds me of movies like 127 Hours and Thirteen Lives, which are also about people who are stuck in dangerous scenarios where they need to be saved. Both of those movies are based on well-known true stories. You might even think that Fall is also based on a real story.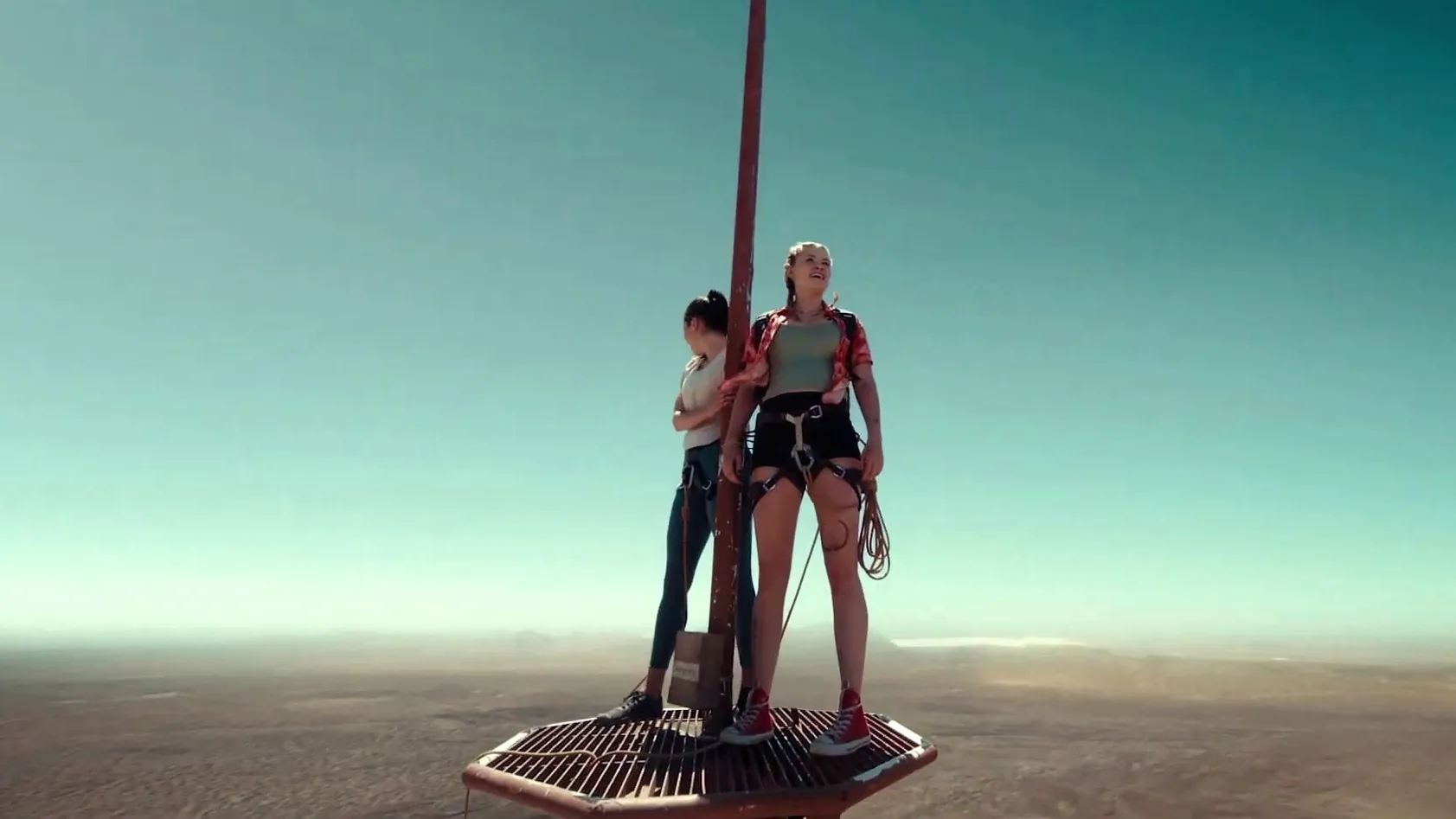 Is Fall Based On A True Story?
According to Radiotimes, No, the movie is not accurate. It was made by directors Scott Mann and Jonathan Frank.. Mann told RadioTimes.com that he and Frank came up with the idea for the movie while working on another project before it came out in theatres last September.
"The inception of the height idea came about when we were shooting Final Score at a stadium in the UK," he explained. "We were filming at height, and off camera, we got into this interesting conversation about height and the fear of falling and how that's inside of all of us, really, and how that can be a great device for a movie."
The story isn't based on actual events, but the KXTV Tower in Walnut Grove, California, is a real place. Mann said it took a lot of time for the production to find the perfect spot.
"I think the key to it was finding these actual towers that exist in America, that exist in the desert there," he said. "It was just like that is the perfect location, the perfect kind of character to be at the centre of this nutty thing."
He added:
"We scoured all around California, and it was during COVID, so we'd just drive and drive and drive to these random remote locations, to try and get access. A lot of them had kind of radio masts and things at the top of these mountains and you're just finding the right kind of top of a mountain with the right cliff and the right sunlight positioning."
Where To Watch Fall Online?
You can watch the Fall movie on Netflix.
You Can Also Take A Look At Other Web And Tv Shows' Upcoming Seasons' Release Dates We Have Covered:
Be Entertained And Informed With The Latest News At Topmovierankings.com!