Munawar Faruqui is a renowned Indian stand-up comedian and rapper, has left an indelible mark in the world of entertainment. Munawar known for his captivating videos, vlogs, and often-controversial views on Indian religion and politics, Faruqui has sparked discussions and debates through his work. His unique blend of humor and political commentary has made him a prominent figure in the Indian comedy scene.
In a significant career move, Munawar Faruqui expanded his horizons in 2022 by becoming a part of Kangana Ranaut's reality TV show, 'Lock Upp Season 1,' where he not only showcased his sharp wit but also emerged as the winner. Now, in 2023, Munawar Faruqui has taken on a new challenge by entering Season 17 of the iconic Indian reality TV show, 'Bigg Boss.
As his fan base continues to grow, many of his fans are curious to know about Munawar Faruqui's wealth and want to understand how much the comedian and 'Lock Upp' winner is worth in 2023. In this article, we will provide you with details about Munawar Faruqui's net worth.
What Is Munawar Faruqui Net Worth In 2023?
According to Koimoi, Munawar Faruqui has a net worth is almost 2 crore rupees in 2023. Munawar Faruqui makes most of his money from the stand-up comedy shows and brand endorsements and Youtube and tv appearance and acting. It is said that Munawar is the second-highest-paid contestant on BB 17, earning more than Rs 8 lakh per week. Faruqui gets paid between 1.5 and 2.5 Lakh rupees for each stand-up show. It was recently claimed that Munawar Faruqui is now charging a massive 3–4 lakhs per stand-up comedy show since his fame grew.
This is because of his recent performance in Hyderabad, which was in the news for another controversy. Finally, Munawar used to get 3.5 lakh per week for his current time on Lock Up season 1. When he won the show, he took 20 lakh home right away. The money doesn't stop here; Munawar makes even more with his social media accounts.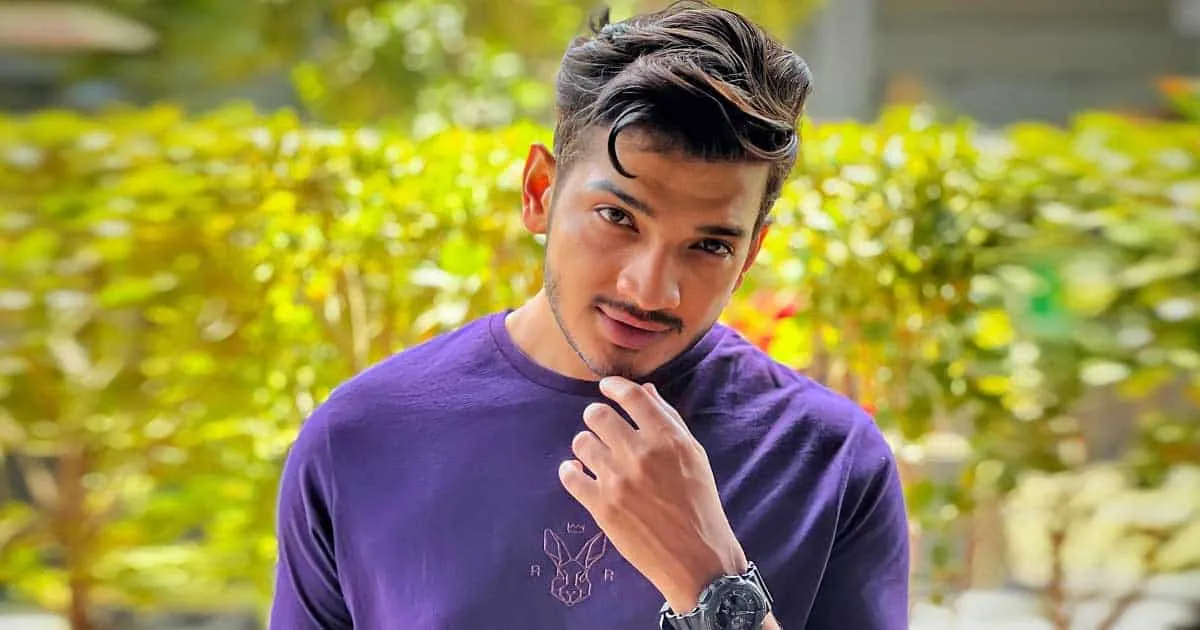 Living A Lavish Lifestyle Of Munawar Faruqui
As Munawar's net worth grows, he can afford to live a happy and fancy life. Even though Munawar isn't flashy, he spends a lot of money on lovely homes, fancy cars, trips, and other things. It is said that he owns a high-end Audi A6 car. Also, Munawar loves going on trips to faraway places. He often posts pictures on Instagram from Dubai, the Maldives, London, and other places.
Munawar Faruqui: Controversies
Munawar Faruqui was arrested by the Madhya Pradesh Police on January 1, 2021, after Aklavya Laxman Singh Gaur, the son of BJP MLA Malini Gaur, made a complaint that he had hurt Hindus' religious feelings. On one of Faruqui's shows on the "Dongri to Nowhere" tour across the country, police and men from the Hindu group Hind Rakshak Sangathan broke into the venue in Indore, saying that Faruqui had said inappropriate things about Hindu gods and Home Minister Amit Shah in his comedy show. The Supreme Court let Faruqui out on bail on February 5, 2021, after he had been in jail for 35 days.
The Early Life Of Munawar Faruqui
Munawar Faruqui was born in junagadh, gujarat, on january 28, 1992, in india. After the religious riots in gujarat in 2002, which destroyed his home, he and his family moved to mumbai. His mother died soon after when he was 16 years old. Munawar iqbal faruqui is his given name. He and his brothers went to a local school in gujarat when they were young. He went to school and worked at different places. He worked as a graphic artist when he was in his early 20s.
Munawar Faruqui Career: Stand Up Comedy To Rising Star
Munawar Faruqui worked in a kitchen utensil business while in school. Because his father was ill, he worked in graphic design and other fields. Later, Faruqui tried stand-up comedy at an odd job. He witnessed a stand-up comedy scene in an advertisement. Because the commercial makers ran out of extras, Munawar was requested to sit and pretend like an audience member. They then had him say two lines on stage.
Faruqui wanted to be a magician while saying that. His debut Hindi show, "Dodh dahyo," premiered in July 2019 in Malad, Mumbai. He posted his debut YouTube stand-up comedy videos in January 2020. His renown spread swiftly. On January 24, 2020, Munawar's first film, "Politics in India," debuted. In April 2020, his stand-up comedy video "Dawood, yamraaj, and Aurat" made him famous.
He appeared on Kangana Ranaut's first Lock Upp season on February 27, 2022. Munawar Faruqui won the reality show on May 8, 2022. The show's first runner-up was Payal rohatgi. Faruqui took the winning trophy, rs. 20 lakh in cash and a brand-new car. Recently Munawar Faruqui enter in Bigg Boss 1. Someone called Munawar last season, but he had to say no. Salman then joked about his old show Lock Up.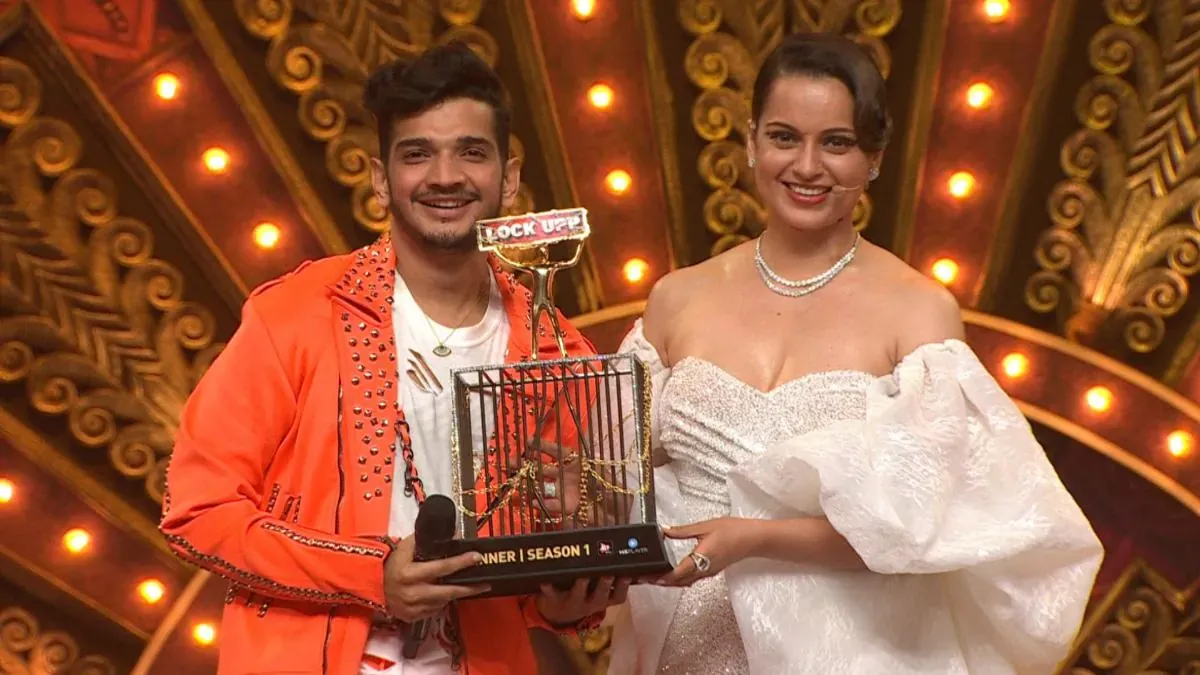 Who Is Munawar Faruqui Girlfriend?
According to News18, After months of rumors, Munawar Faruqui has confirmed that he has been in a relationship with Nazila Sitashi for a few months. He has known Nazila for a year, and their friendship gradually evolved into a romantic one. In an explanation, Munawar mentioned that he didn't reveal her identity on the show because he was inside the house while she was outside. However, as soon as he left the show, he proudly shared a picture of Nazila, making their relationship public."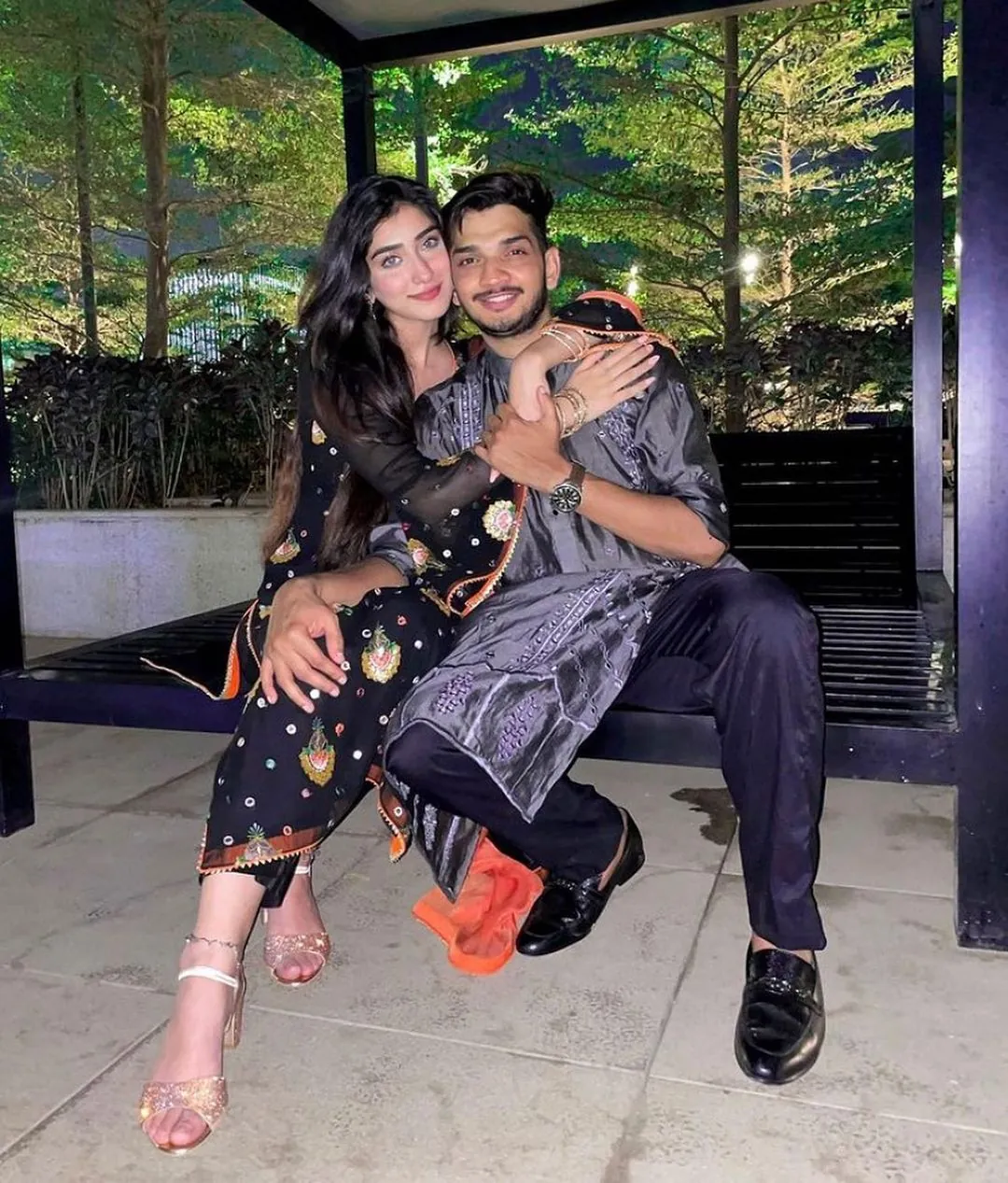 Munawar Faruqui Social Media Accounts
---
Check out the posts below if you're interested in learning more about the wealth of other famous celebrities:
Stay Connected With Us On Twitter To Stay Updated With The Latest Information On Your Favorite Celebrity Financial Status, Including Their Income, Assets, And More.