Sandra Bullock is a famous, award-winning actress and one of Hollywood's most popular American actresses. She has worked on numerous highly successful films in Hollywood, including "Gravity," "Speed," "Miss Congeniality," "The Heat," and "The Blind Side."
Her outstanding performances have earned her numerous awards and nominations, including an Academy Award and a Golden Globe Award. Notably, she held the title of the world's highest-paid actress in both 2010 and 2014. In 2010, she was also honored as one of Time's 100 most influential people in the world.
This article delves into Sandra Bullock's net worth in 2023, meticulously exploring the financial achievements that have accompanied her illustrious career. Beyond financial success, it also delves into the multifaceted contributions she has made to the world of entertainment and beyond, solidifying her legacy as a remarkable artist and influencer.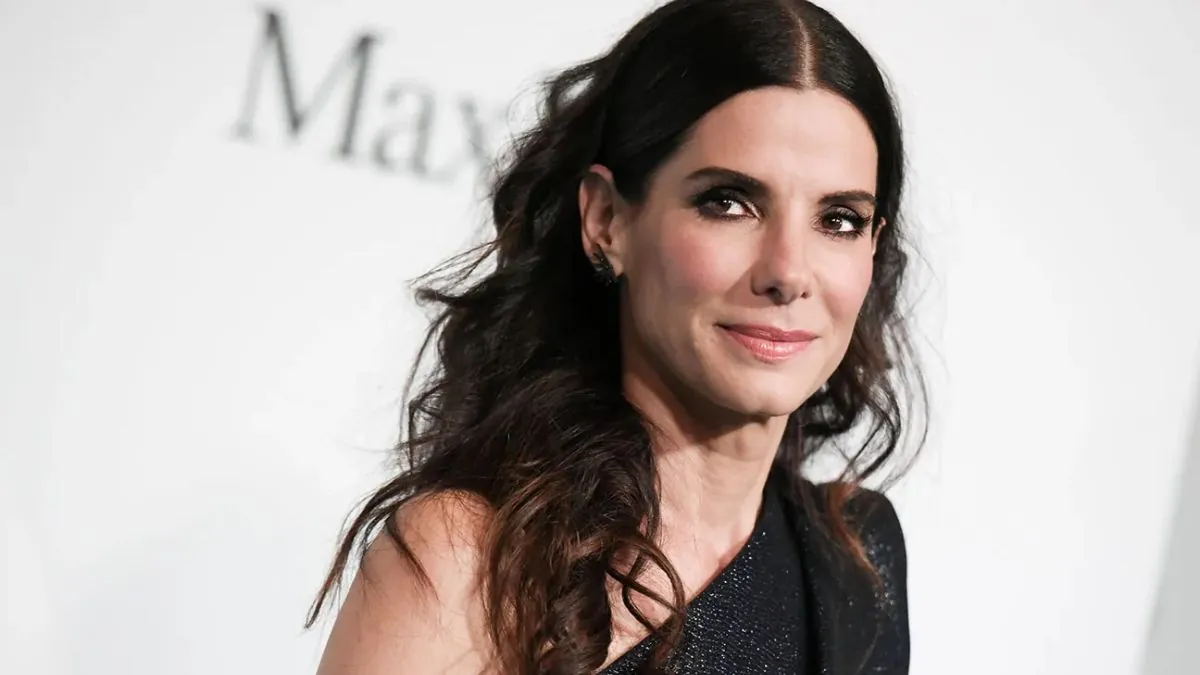 What Is The Net Worth Of Sandra Bullock In 2023?
According to Celebrity Net Worth, Sandra Bullock has a net worth of $250 million in 2023. This makes her as one of the most affluent actresses in Hollywood.
Sandra Bullock Income Earning Source
Sandra Bullock Salary
In 1994, she played opposite Keanu Reeves in the action movie Speed, for which she was paid only $500,000. Considering inflation, that's the same as having around $900,000 today. The following year, she made $250,000 working for The Net. This pay was agreed upon before Speed became a huge hit. Sandra made $8 million for the 1996 movie A Time to Kill, which was the first time she could cash in on her fame. She got $10.5 to play the same character in Speed 2: Cruise Control.
She made $20 million for The Blind Side, $15 million for Murder by Numbers, $17.5 million for Miss Congeniality 2, and $10 million for Minions. In 2014, it came out that Sandra's pay for the movie Gravity was out of this world. Sandra signed a deal right after winning the Best Actress Oscar, which gave her $20 million and 15% of Gravity's gross box office receipts, plus money from products, TV deals, and DVD sales. Sandra has made more than $70 million from Gravity so far.
That's enough to be one of the biggest acting paychecks ever for a single part in Hollywood. According to Forbes, Sandra made a massive $56 million between June 2009 and June 2010, when she had two huge hits at the box office: The Blind Side and The Proposal.
She made $150 million in salary between 1994 and 2009. Between 2009 and 2019, she made another $120 million just from movie salaries, largely thanks to Gravity. This brings her career earnings to around $300 million when bonuses are added. She made at least $10 million as an executive producer of the TV show George Lopez.
Sandra Bullock: Other Income
Sandra is an intelligent director, and in 1995 she started her own company, Fortis Films. She also produced Miss Congeniality movies, was an associate producer for The Proposal and Bird Box, and made her last movie, The Lost City, in 2022. Sandra was also the executive producer of George Lopez's ABC sitcom of the same name.
Over the show's seven seasons, she made an estimated $10 million. Sandra became a restaurant owner in 2006 when she opened Bess Bistro in Austin, Texas, the city she now calls home. She opened Walton's Fancy and Staple three years later, her second restaurant.
Sandra Bullock Property
Sandra Bullock has one of Hollywood's most impressive real estate investments. Sandra owns about 20 homes in different parts of the U.S. Sandra Bullock's real estate portfolio is worth at least $80 million, a modest estimate.
Sandra bought a 91-acre farm in Valley Center, California, about 40 minutes north of San Diego, for $2.7 million in 2007. She sold this house for $5.6 million in December 2022. Her main home is a house she bought in Beverly Hills for $16.2 million in 2011. This 3.4-acre lot could be worth between $25 and $30 million. She owns two apartments in a nearby luxury tower, and in March 2021, she spent $2.7 million on a nearby single-family home with 2,800 square feet.
In 2019, she put a 3-acre island home in Georgia on the market for $6.5 million. The lot comprises NINE properties that are all connected and have 200 feet of beach frontage. She paid $4.5 million for the homes in several deals over 2001 and 2002. She bought a house above the Sunset Strip in Los Angeles in 2011 for $1.5 million and sold it in 2018 for $2.9 million. Sandra put this house on the market for $6 million in September 2022.
Also, in 2018, she bought an oceanfront home in a gated neighbourhood in Malibu for $8.5 million. Two years later, she spent $5.3 million on another oceanfront home in the same town. She owns more than a dozen homes in Texas, most of them near Austin.
Sandra has a 5-acre mountain retreat in Jackson Hole, Wyoming, a $4 million apartment in Manhattan, and a $3 million Victorian mansion in New Orleans. The Koch-Mays house is an old mansion that Bullock lives in in New Orleans. In the 1860s, it was built. The Victorian is 6,615 square feet and has five bedrooms, four and a half bathrooms, a pool, a huge lawn, and a large motor court. It also has ornate chandeliers, antique moulding, columns, and marble mantels.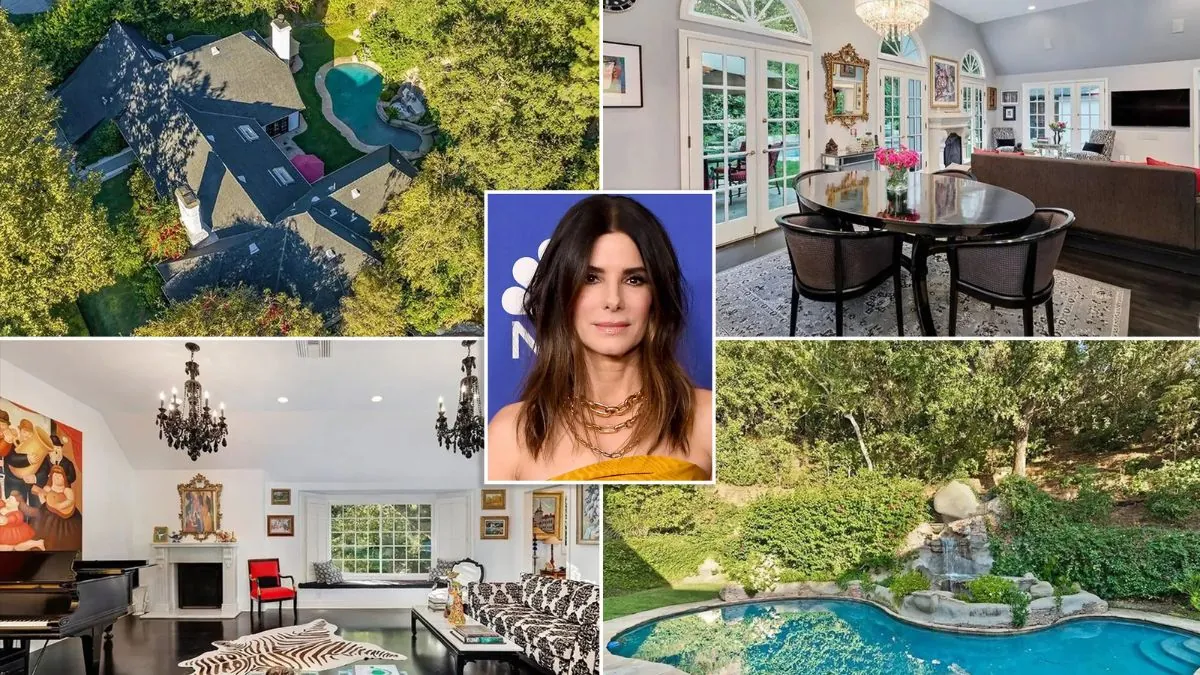 The Early Life Of Sandra Bullock
Sandra Annette Bullock was born in Arlington, Virginia, on July 26, 1964. She is the daughter of John W. Bullock, an American singing coach who worked for the Army, and Helga Mathilde Meyer, a German opera singer. Sandra sang in a band for much of her childhood in Nuremberg, Germany, where her father was in charge of the Army's Military Postal Service.
It was here that her dad and mom met and got married. She lived in Nuremberg, Vienna, and Salzburg for the first ten years. When Sandra was about 12, her family moved back to Arlington, and her father went to work for The Pentagon. Bullock went to Washington-Lee High School, where she acted in school plays and was a cheerleader.
She finished in 1982 and went to Greenville, North Carolina, to attend East Carolina University. In 1987, she got a BFA in Drama.
Sandra Bullock: Career
Sandra Bullock's career is marked by her versatility, talent, and enduring presence in the entertainment industry. From her early beginnings to her current status as a Hollywood icon, here's an overview of her remarkable journey:
Bullock's breakthrough came with her role in the action thriller "Speed" in 1994, where she starred alongside Keanu Reeves. The film's success catapulted her to stardom and established her as a bankable leading lady. Following "Speed," Bullock's career continued to thrive with a wide range of roles that showcased her versatility. She starred in romantic comedies like "While You Were Sleeping" (1995) and "Hope Floats" (1998), as well as dramas such as "A Time to Kill" (1996) and "Crash" (2004).
One of the highlights of Bullock's career was her performance in the sports drama "The Blind Side" (2009), where she portrayed Leigh Anne Tuohy, a real-life woman who took in a homeless teenager and helped him become an NFL player. Her portrayal earned her widespread acclaim and an Academy Award for Best Actress.
Bullock's filmography is filled with successful movies that have appealed to a wide audience. She starred in the romantic comedy "The Proposal" (2009) alongside Ryan Reynolds, which became a box office hit. She also showcased her comedic talents in "Miss Congeniality" (2000) and its sequel "Miss Congeniality 2: Armed and Fabulous" (2005).
Her role in the sci-fi thriller "Gravity" (2013), directed by Alfonso Cuarón, earned her more critical praise and solidified her status as a leading actress in the industry. The film's immersive experience and Bullock's captivating performance contributed to its massive success.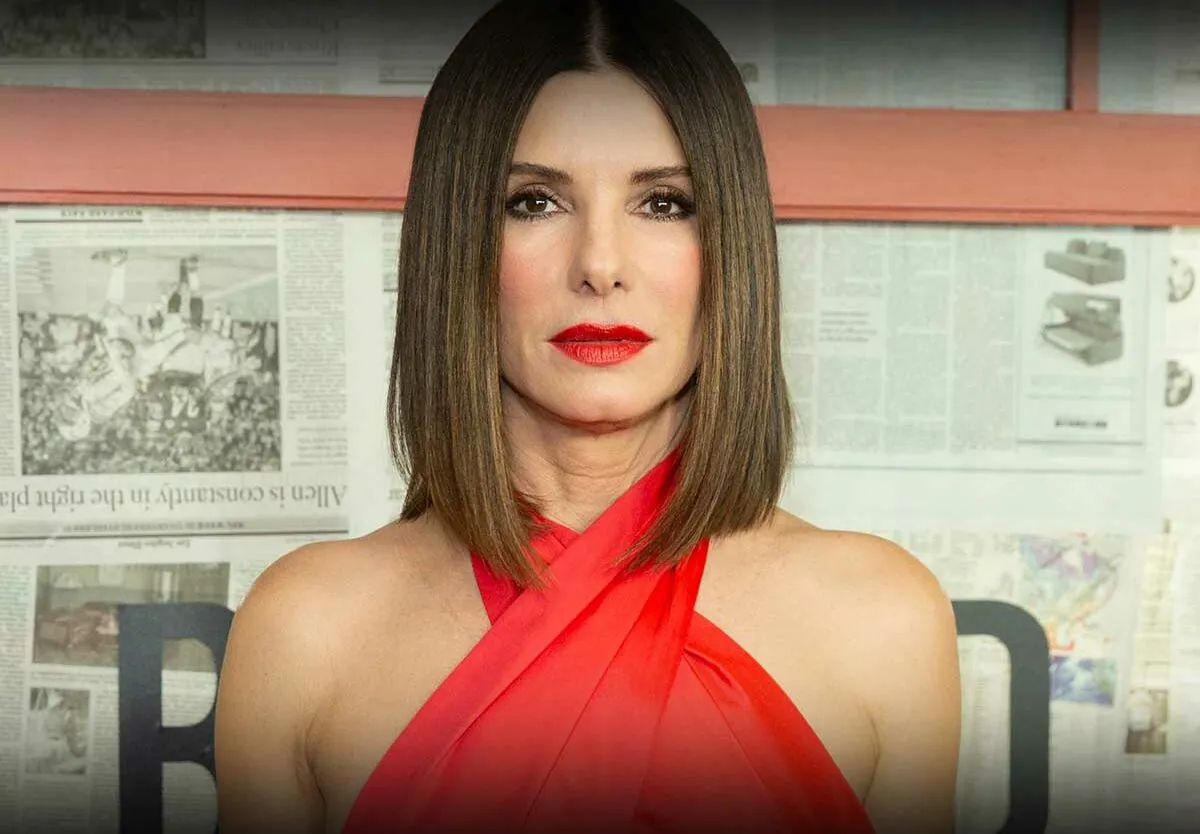 Sandra Bullock: Personal Life
Sandra Bullock has been in a relationship with photographer Bryan Randall since 2015. They first met when Bullock hired Randall to photograph her son's birthday party. The couple kept their relationship out of the spotlight as much as possible, but they were spotted together on several occasions. They moved in together after less than a year of dating, and their relationship continued to blossom. Sadly, Bryan Randall passed away in August 2023.
Prior to dating Randall, Bullock was married to Jesse James from 2005 to 2010. She has also dated Ryan Gosling, Tate Donovan, and Matthew McConaughey.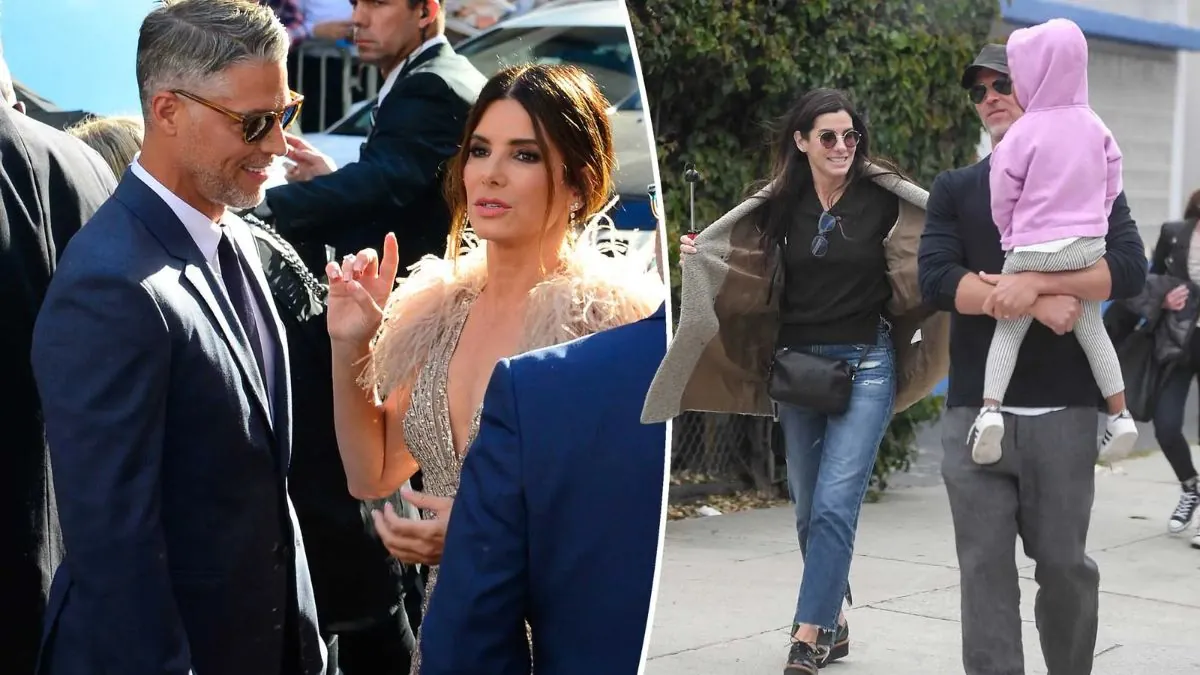 Check out the posts below if you're interested in learning more about the wealth of other famous celebrities:
Stay Connected With Us On Twitter To Stay Updated With The Latest Information On Your Favorited celebrities Financial Status, Including Their Income, Assets, And More.