Telugu Superstar Allu Arjun Has Made Established Himself In The Indian Film Industry As One Of The Most Sought After Actors Of His Generation. Known For His Impressive Performances And Huge Fan Base, He Is Considered One Of The Highest-paid Actors In India.
Allu Arjun's Hard Work And Dedication To His Craft Have Helped Him Establish Himself As A Successful Actor, And His Extraordinary Dancing Skills Have Won Him A Large Following. With Six Filmfare Awards And Three Nandi Awards Under His Belt, Allu Arjun Is A True Force To Be Reckoned With In The World Of Indian Cinema.
In This Article, We Will Delve Into Allu Arjun's Net Worth, Income, Salary, House, Cars, And Other Interesting Facts About His Life And Career. So, Let's Dive In And Find Out More About The Telugu Super Star, Allu Arjun.
Allu Arjun's Net Worth 2023
According to Caknowledge, Allu Arjun's estimated net worth in 2023 is Rs. 370 crores (approximately $47 Million). His estimated annual income is Rs. 32 crores, which comes from his fees for movies, brand endorsements, and other sources of income. In addition to his acting career, he also owns the popular Hyderabad nightclub "800 Jubilee."
How Much Does He Earn For Per Movie?
As reported by IB Times, Allu Arjun reportedly earned Rs 32 crore for his blockbuster film Pushpa: The Rise. In addition, according to a report by India Today, the actor is demanding Rs 100 crore for the film's sequel, Pushpa 2: The Rule. Allu Arjun is among the highest-paid actors and earns Rs 2 crore and Rs 24 crore monthly and annually, respectively.
Allu Arjun Brands Endorsements And Investments
Allu Arjun is the face of many well-known brands, such as Frooti, Rapido, Aha Video, Zomato, and many others. He earns Rs 4 Crores for each brand endorsement he does. The star has also invested in a healthcare startup called Call health Services, based in Hyderabad. For those who are not familiar, the company provides various online services such as doctor visits, medicine delivery, diagnostic tests, nursing care, and physiotherapy solutions.
Allu Arjun House
The well-known actor resides in a luxurious home located in the Jubilee Hills district of Hyderabad. The house features a large private pool and is beautifully appointed with contemporary interiors. According to Housing.com, the estimated price of the 8,000-square-foot home on a two-acre plot is a staggering Rs 100 crore. Additionally, Allu Arjun purchased a two-bedroom apartment in Mumbai in 2015. Allu Arjun Shared A Post On His Instagram. In This Post Arjun Wrote: GRATITUDE
Allu Arjun Cars Collection
Allu Arjun acquired a black Range Rover worth between Rs. 2.5 to 4 crore in 2019. He posted about it on his social media accounts, stating that he had given it the name "BEAST". He shared a photo of himself with the vehicle, captioning it "New car in the house".
In addition to this, Allu Arjun's collection of high-end cars includes the Volvo XC90 T8 Excellence, which costs between Rs. 1.30 crore and Rs. 1.35 crore. He also owns a Mercedes GLE 350d and a BMW X6M, along with the cars mentioned earlier. Furthermore, he has a Jaguar XJ that is worth Rs. 1.1 crore in India and is a part of Allu Arjun's collection.
A Private Jet And A Luxurious Vanity Van
In 2019, Telugu superstar Allu Arjun bought a stylish vanity van designed by Reddy Customs Caravan. The estimated value of Arjun's vanity van is 7 crores. He shared a post on Instagram about his luxurious vanity van. He Wrote In This Post:
Every Time I Buy Something Big In My Life… There Is Only One Thought In My Mind … " People Have Showered Soo Much Love…it's The Power Of Their Love That I Am Being Able To Buy All This " Gratitude Forever . Thank You All ❤️. It's My Vanity Van . I Named It "falcon" . Thank You Reddy Customs For Making This Beauty
Allu Arjun has a private jet worth Rs. 80 crores. It was a gift for his wedding, and he now uses it for family trips, business trips, and film promotion, among other things. In this, travel is used to do other work. He Shared A post On His Instagram. In This Post He Wrote: Flying Together As A Family After Years . N&c Wedding Celebrations Begin … #allufamily
Allu Arjun Awards And Recognitions
He has won five Filmfare Awards South and Two Nandi Awards.

Forbes India Magazine named him to the 2018 Celebrity List with annual earnings of Rs. 16 Crores.
Allu Arjun Shared A post On His Instagram After Win The Best Actor Award For Pushpa. In This Post He Wrote:
Thank you #SIIMA2022 ! Soo Blessed by the people to the best actor once again . It's soo rare that getting it once itself is a dream & when it happens twice I truly feel very fortunate . Thank you for all the love . Gratitude 🙏🏽
Allu Arjun: Early Life And Education
Allu Arjun Was Born On April 8, 1982, In Madras, Which Is Now Called "Chennai," To Film Producers Allu Aravind And Nirmala. He Comes From A Telugu-speaking Family. His Grandfather's Father Was The Well-known Actor And Comedian Allu Ramalingaiah, Who Was In More Than 1,000 Films.
His Family's Home Is In The West Godavari District Of Andhra Pradesh, In A Place Called Palakollu. He Grew Up In Chennai, But Later Moved To Hyderabad When He Was In His 20s; He Is The Middle Child Of Three. His Older Brother Venkatesh Is A Businessman, And His Younger Brother Sirish Is An Actor. Chiranjeevi Is Married To His Dad's Aunt. He Is Actor Ram Charan's First Cousin.
Allu Arjun Career
Allu Arjun began his acting career in 2003 with the Telugu film "Gangotri," directed by K. Raghavendra Rao. He then went on to appear in several Telugu films, including "Arya" (2004), "Bunny" (2005), and "Desamuduru" (2007), for which he won his first Filmfare Award for Best Actor.
He continued to act in successful Telugu films such as "Parugu" (2008), "Arya 2" (2009), and "Vedam" (2010). In 2011, he starred in the film "Badrinath," which was directed by V. V. Vinayak.
Allu Arjun's popularity soared with the release of the film "Julayi" in 2012, which was a commercial success. He then went on to star in several successful Telugu films, including "Race Gurram" (2014), "S/o Satyamurthy" (2015), "Sarrainodu" (2016), and "Duvvada Jagannadham" (2017).
Allu Arjun's movie "Naa Peru Surya, Naa Illu India" was actually released in May 2018. The movie was directed by writer-turned-director Vakkantham Vamsi. His next project, "Ala Vaikunthapurramuloo," was indeed directed by Trivikram Srinivas, and it was released in January 2020.
Here's the corrected sentence: In 2021, Allu Arjun starred in Sukumar's movie "Pushpa The Rise" which was both critically acclaimed and a commercial success. A sequel to the movie, titled "Pushpa: The Rule ," is set to release this year.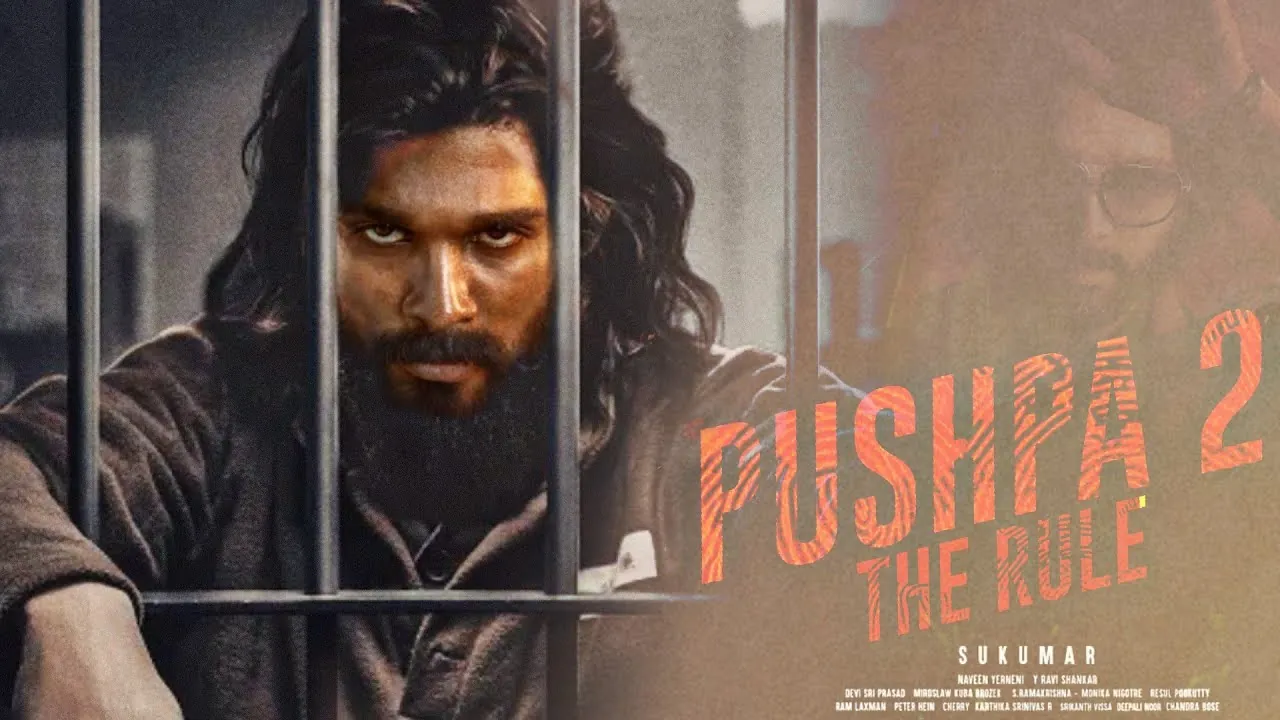 Allu Arjun Personal Life
On 6 March 2011, Allu Arjun Married Sneha Reddy In Hyderabad. They have two kids: a boy named Ayaan and a girl named Arha. Allu Arha will debut in Shaakuntalam, where she will play Prince Bharata.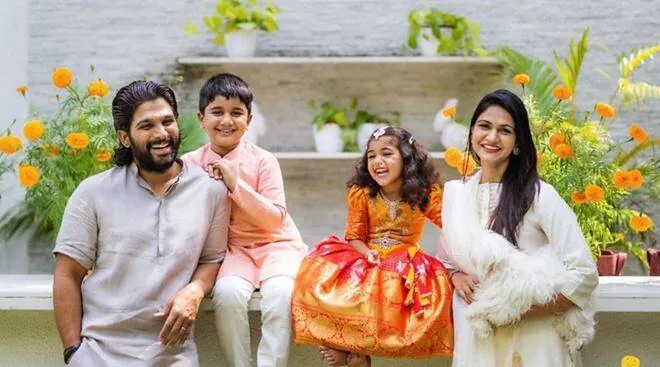 Allu Arjun Social Media Accounts
FAQ
Q. What Is Allu Arjun's Net Worth?
A. Allu Arjun's Net Worth Is Estimated To Be Around 370 CRORE As Of 2023.
Q. How Did Allu Arjun Make His Money?
A. Allu Arjun Primarily Made His Money Through His Successful Acting Career In Telugu Cinema. He Has Also Endorsed Several Brands And Has His Own Production Company, Which Adds To His Income.
Q. What Are Some Of Allu Arjun's Biggest Box Office Hits?
A. Some Of Allu Arjun's Biggest Box Office Hits Include "Race Gurram," "Sarrainodu," "Ala Vaikunthapurramuloo," And "Pushpa."
Q. Does Allu Arjun Own Any Luxury Cars Or Properties?
A. Yes, Allu Arjun Is Known To Own Several Luxury Cars Including A Bmw X6, A Range Rover Vogue, And An Audi A7. He Also Owns A Lavish House In Hyderabad.
Check Out The Posts Below If You're Interested In Learning More About The Wealth Of Other Famous celebrity:
Stay Connected With Us On Facebook To Stay Updated With The Latest Information On Your Favorite Celebrities' Financial Status, Including Their Income, Assets, And More.