John Wick is a highly successful action film franchise starring Keanu Reeves as the titular character, an ex-hitman who seeks revenge. The first John Wick movie was released in 2014, and since then, there have been three sequels, now, many are asking – will there be a John Wick Chapter 5? This article explores the possibility of a fifth movie, considering factors such as the series' box office success and future plotlines.
Will There Be A John Wick Chapter 5?
Probably, John Wick: Chapter 5 was approved in 2020, shortly after the release of Chapter 3. And based on the early box office tracking for the fourth installment in the series, it's hard to believe that Lionsgate has lost interest in releasing another installment.
According to director Chad Stahelski, the most critical aspect of making another John Wick installment is whether series star Keanu Reeves wants to do it and whether he and Reeves have enough great ideas for new stunts and sets pieces to make a new chapter worthwhile. In an interview with Collider, Stahelski described the process of creating new John Wick films: 
"Every Wick has been written or at least conceptualized in Japan at the Imperial Hotel with Keanu and me on our press tour. It starts with a few glasses of Yamazaki or Hibiki [whisky], and next thing you know, we're like, 'I didn't know we could do this.' And that's how we start writing them."
John Wick 5 Potential Release Date
Lionsgate has not yet scheduled a date for the new John Wick film, but it will unlikely be released before 2025 or 2026. The film has not yet been given an official release date, but it is currently in post-production.  Stahelski claims he needs a break between each film, so do not expect John Wick: Chapter 5 to be released in 2024.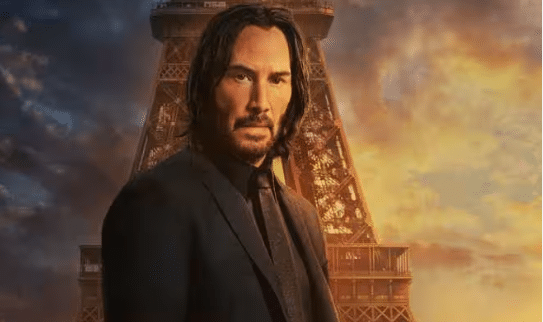 Stahelski explained his process between films to Slashfilm.
Every time I return to a 'Wick,' there's been two or three years in between. That's a lot of time for a human. Do you know how many pieces of art, music, museums, or locations I've visited in three years? Huge. I mean, think of what you do in a year. What would you do in three? Don't you think all that would influence you? I don't think I'd be perfect at jumping right into something. I need a little bit of time to get better. I've got to go practice.
John Wick 5 cast: Who's coming back for John Wick 5?
Regardless of where he is left after Chapter 4, we cannot imagine a John Wick film without Keanu Reeves, so he returns. Ian McShane will likely return as Continental owner Winston, having regained his position by the end of the fourth film. At the same time, Laurence Fishburne is also expected to reprise his role as the Bowery King.
Lance Reddick will not reprise his role as Charon, who was also killed off in the fourth film but could have made flashback appearances. In the spin-off Ballerina, however, Reddick will reprise his role as the loyal concierge. Beyond those, it is difficult to predict who else could return. Possibly Donnie Yen as Wick's old friend Caine, assuming he survives the attempted assassination by Rina Sawayama's Akira, as teased in the post-credits scene of Chapter 4.
Shamier Anderson's mysterious Tracker could also return, and perhaps Ana de Armas's ballerina Rooney will appear in the prominent films. (assuming Rooney survives her spin-off movie, that is).
Also Check John Wick 4 Ist Day Indian Box Office Collection And Budget Report!
Final Words
In conclusion, the fifth installment of the John Wick franchise is coming soon, and fans can't wait to see what the next chapter in this action-packed series will bring. The first John Wick movie debuted in 2014 and has since spawned four sequels, becoming a worldwide phenomenon. This fifth movie will introduce new characters and storylines and bring back fan favorites from previous movies. It's sure to be a wild thrill ride from beginning to end.