Newsense Is An Upcoming Telugu Web Series Starring Bindhu Madhavi And Navdeep. Navdeep is a skilled actor in the Telugu film industry. Actor Navdeep never stopped performing. He founded a new hangout for young actors and directors called "c Space," which is a place where a group of unique talents can form a team to create a film, web series, or short film.
Navdeep also began acting in a handful of movies and independent films produced by industry newcomers. Navdeep is a member of the high-budget web series titled "Newsense." Sriprawin Kumar directed the television series. The digital debut of Newsense will occur on the Aha Ott platform. This article explains when you can watch this series on Aha.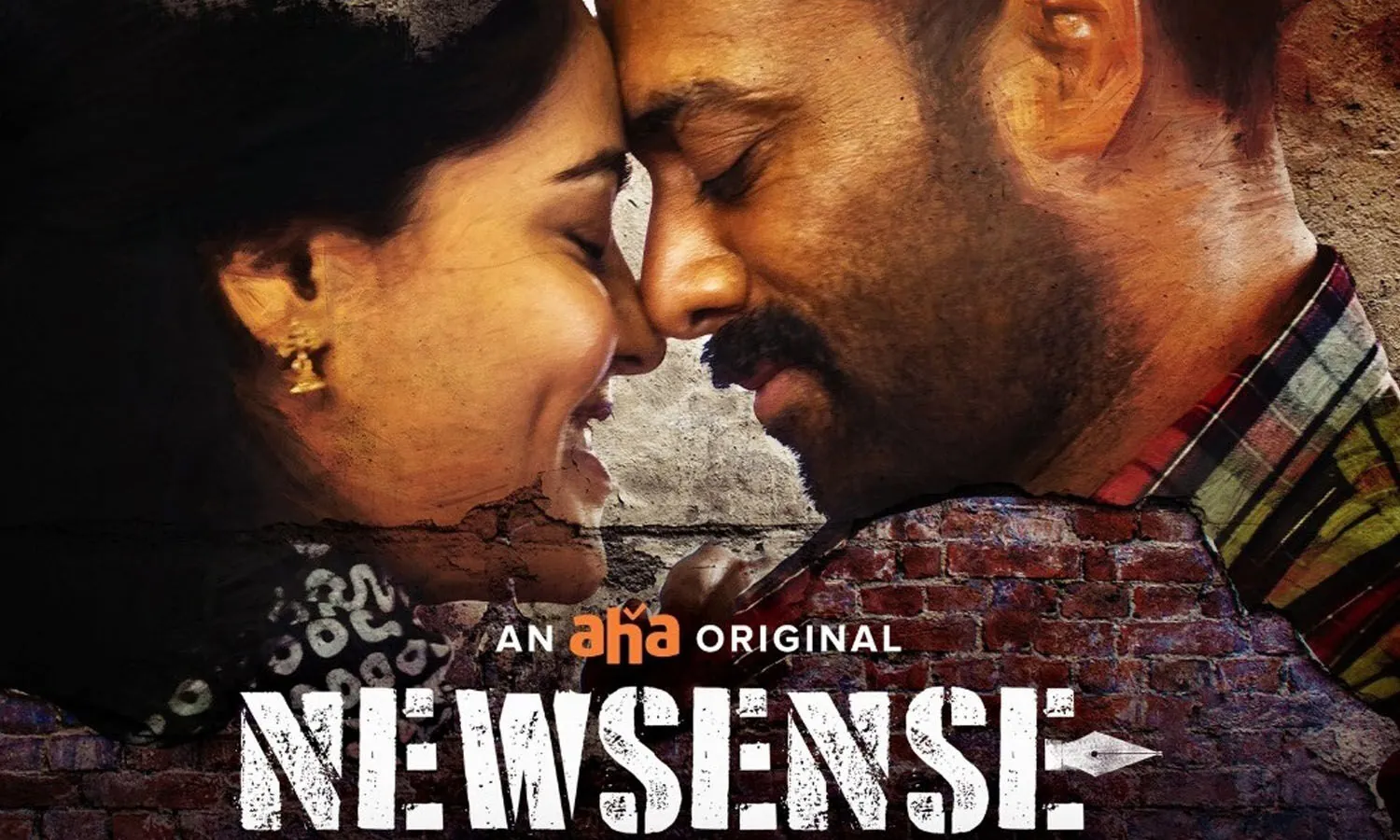 Newsense Get OTT Release Date On Aha
Aha got the digital rights to the show. So, we can watch the Newsense series on Aha, and the launch is set for May 12, 2023. It will be able to be heard in Telugu. The actors and the streaming service have already confirmed when Ott will come out. Actor Navdeep Upload A post On Twitter. in This Post He Wrote:
Nene Raju Nene kantri 😉 #newsense on may12th @ahavideoIN
Nene Raju Nene kantri 😉 #newsense on may12th @ahavideoIN pic.twitter.com/g3tsIXltiX

— Navdeep (@pnavdeep26) April 29, 2023
For More Details On When Other New Ott Web series And Tv Shows Will Be Available, Check Out The Posts Given Below:
Newsense Series Overview
| | |
| --- | --- |
| Series Name | Newsense |
| OTT Platform | Aha |
| OTT Release Date | 12 May 2023 |
| Language | Telugu |
| Starring | Bindhu Madhavi And Navdeep |
| Cinematography | Anantnag Kavuri |
| Music Director | Suresh Bobblli |
| Editor | Srinivas Bainaboyina |
| Film Industry | Tollywood |
| Genre | Drama |
| Budget | 2 Crores |
Newsense OTT Platform 
The OTT platform has a lot of different series. If you want to watch a series online and are looking for the Newsense Series OTT Platform, this post is right for you. Aha got the Newsense Series OTT rights to stream the movie on their website. All of which are set to start on May 12, 2023.
Newsense: Cast And Crew
Navdeep will lead in the Newsense series, and Bindu Madhavi will play the lead female role. The producers of this show haven't said anything about the other people who will be in it. We'll add information about the other group members as soon as the movie's creators discuss them with the media. Until then, keep an eye on this page.
Vivek Kuchibhotla and TG Vishwa Prasad work together to make the Newsense series. Sri Prawin Kumar is responsible for the show's direction, and Vivek Kuchibhotla is a co-producer. Suresh Bobbili wrote the music for this series, and Vedaraman, Anantnag Kavuri, and Prasanna Kumar were in charge of the cinematography. Srinivas Bainaboyina edited this series, and Pridarshini Ram wrote it.
Newsense: Story
The creators of Newsense haven't talked about the show's plot, but based on the first look posters, it looks like the show will be about journalism and the media, especially how the media plays a vital role in our lives and how it affects us every day. The slogan on the sign says, "I Believe in Equality for Everyone, Except for Media," which makes it sound like the media took away the main character's life.
Newsense: Trailer
To Learn More About Upcoming Ott Movie Releases, Follow Us On Twitter. We Regularly Post Content Related To This Topic, As Well As Other Interesting Topics.