Pichaikkaran 2, a Tamil language drama film, has been directed by Vijay Antony and features renowned actors such as Vijay Antony, Kavya Thapar, Hareesh Peradi and John Vijay in prominent roles.
For those who are interested, you can find more information about the movie's digital rights, satellite rights, OTT streaming date, online release date and Filming Locations.
Vijay Antony's Pichaikkaran 2 OTT Release Date
Tamil star Vijay Antony is preparing for his next movie, Pichaikkaran 2, to come out. The 2016 hit movie Pichaikkaran, did well at the box office. Naturally, people's hopes for Pichaikkaran 2 are already higher, and the movie's release date has been set. The film starring Vijay Antony will have its launch on May 19.
Witness the RAGE💥of Vijay Gurumoorthy on May 1️⃣9️⃣th 🥳

▶️ https://t.co/5JZLdT9n1P#Pichaikkaran2

BLOCKBUSTER loading 🫰🏻🔥@vijayantony @vijaytelevision @disneyplusHSTam @saregamasouth @DoneChannel1 @gobeatroute pic.twitter.com/ofCQMw0AZ6

— VijayAntonyFilmCorporation (@vijayantonyfilm) May 2, 2023
As of now, there is no official information available on the release date of Pichaikkaran 2 on Disney+ Hotstar. However, according to sources, the movie will be available on Disney+ Hotstar along with Star Network. The release date for the movie on OTT platforms has not been fixed yet. It is recommended to keep an eye on the official social media handles of the movie and the OTT platforms for any updates on the release of Pichaikkaran 2 on Disney+ Hotstar.
'Pichaikkaran 2' OTT Platform
Disney + Hotstar has obtained the OTT streaming rights for Pichaikkaran 2. The movie will be premiered globally within a period of 30-45 days from its official release.
| | | | | |
| --- | --- | --- | --- | --- |
| OTT Release Date | OTT Platform | Theatrical Release Date | Language | Film Industry |
| TBA | Disney+ Hotstar, Star Network | NA | Tamil, Telugu, Kannada, Hindi, and Malayalam | Kollywood |
'Pichaikkaran 2' Cast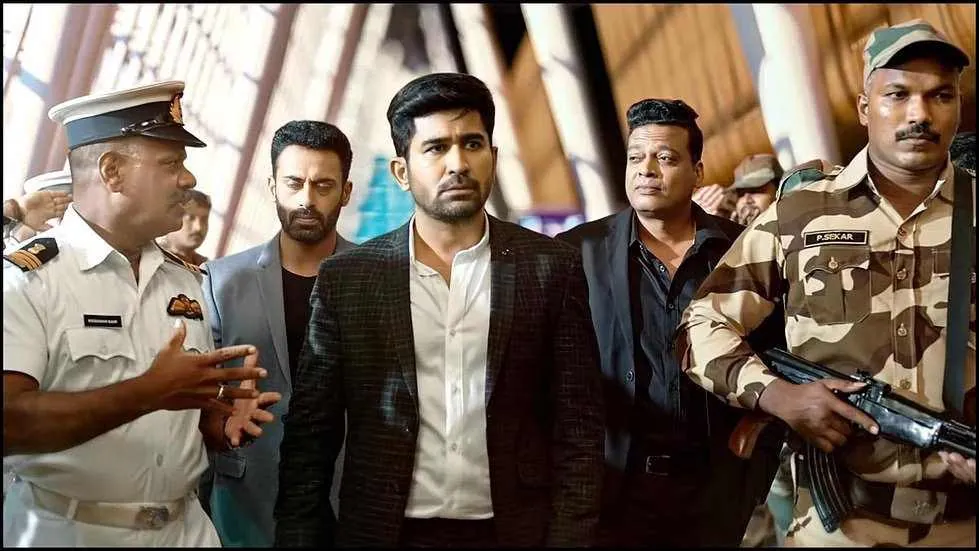 Listed below is the cast of Pichaikkaran 2
Vijay Antony as Anti Bikili
Kavya Thapar
Dato Radha Ravi
Y G Mahendran
Mansoor Ali Khan
Hareesh Peradi
John Vijay
Dev Gill
Yogi Babu
'Pichaikkaran 2' Synopysis
Pichaikkaran 2's storyline continues from its predecessor and focuses on the existence of a prosperous entrepreneur. As depicted in the first part, the protagonist Vijay endures a 48-day-long undercover life as a beggar to rescue his terminally ill and helpless mother.
Pichaikkaran 2 Budget
It is estimated that the movie's budget will fall within the range of ₹10-₹15 crores. The sequel is anticipated to have a larger cast and crew, along with more lavish production values and high-end action scenes than its predecessor. This movie is expected to feature extensive fight sequences, car chases, and other adrenaline-pumping action scenes.
The team has been exploring filming locations in Tamil Nadu and Kerala, as well as other parts of the world. The movie has already generated significant buzz among fans and is anticipated to be one of the top films of the year.
'Pichaikkaran 2' Filming Locations
IMDb doesn't provide any information on the filming locations for 'Pichaikkaran 2'. However, it is known that Vijay Antony resumed the shooting after recuperating from a significant nose and jaw injury he suffered during the filming in Malaysia.
Despite Moviebuff.com mentioning that the first part of the film was shot in Chennai, Tamil Nadu, there is no mention of any filming locations for the sequel. As a result, it can be inferred that the filming locations for 'Pichaikkaran 2' remain unknown at present.
Pichaikkaran 2 Earning Prediction
Pichaikkaran 2 will make a big impact at the box office in 2023. 'The sequel' to the successful 2016 film is releasing on 19 May 2023. It's expected to be one of the biggest box office hits. Audiences are going to love this movie. There are lots of thrilling scenes in this action-packed drama.
Since the first part was a huge hit, this is going to be a huge hit. A gripping story and powerful performances keep the audience captivated. There's no doubt Pichaikkaran 2 will make a mark at the box office with its outstanding performances and exciting plot. It's gonna be one of the highest-grossing films in 2023.
Read More:
If you're a movie buff, you won't want to miss out on the latest OTT releases! Head over to Topmoviesranking.com to stay up-to-date on all the upcoming release dates and catch your favorite movies as soon as they drop. Don't wait – start streaming today!