The highly anticipated Tamil romantic comedy-drama, "LGM: Let's Get Married," written and directed by Ramesh Thamilmani, will hit theaters soon. Starring Harish Kalyan and Ivana in the lead roles, the film promises to be an entertaining ride filled with love, humour, and adventure. Produced by M.S. Dhoni, Sakshi Singh Dhoni, and Vikas Hasija under the banner of Dhoni Entertainment Pvt. Ltd., the movie has already created a buzz among Tamil cinema enthusiasts. Let's dive into the details of this upcoming release.
"Let's Get Married" Release Date
---
According to Indiatoday, the much-awaited "LGM: Let's Get Married" will be released in theatres on 28th July 2023. Tamil cinema fans can mark their calendars and look forward to a delightful cinematic experience of romance, comedy, and adventure.
For More Details On When Other New Movies And Tv Shows Will Be Available, Check Out The Posts Given Below:
"Let's Get Married" Plot
---
"Let's Get Married" revolves around a young couple eager to take their love to the next level by tying the knot. However, there's a twist: Ivana, the female lead, is reluctant to have her mother-in-law live with them. Harish, who has lost his father, is torn between his responsibilities towards his mother and Ivana's wishes. To bridge the gap, he suggests a pre-marriage trip to help Ivana understand his mother better.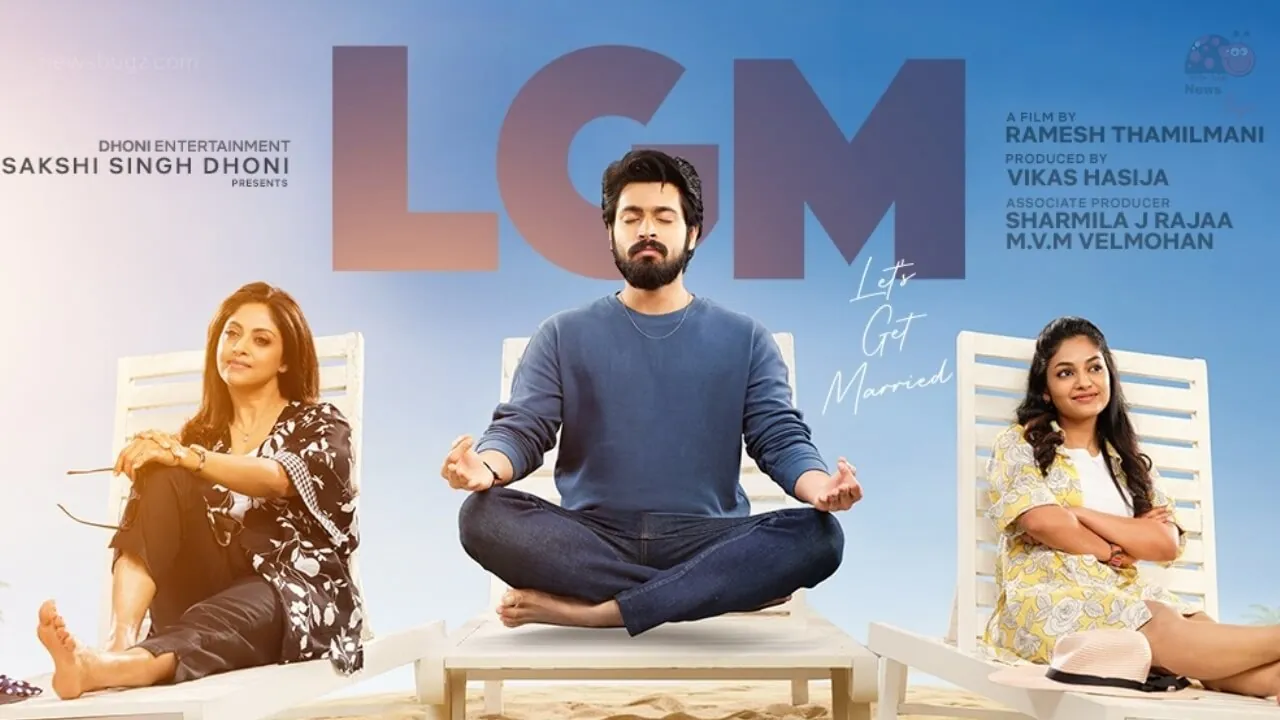 Their vacation takes an unexpected turn when they get lost in the forest and fall into the clutches of a dangerous criminal. Held captive inside a van alongside a tiger, the couple faces numerous challenges. The rest of the movie follows their thrilling and humorous journey as they try to escape and return to safety.
"Let's Get Married" Cast and Crew
---
"Let's Get Married" features a talented ensemble cast, including Harish Kalyan and Ivana in the lead roles. Supporting them are acclaimed actors such as Mirchi Vijay, Nadhiya, Yogi Babu, Venkat Prabhu, and VTV Ganesh. Ramesh Thamilmani skillfully directs the film, with Viswajith Odukkathil handling cinematography and Pradeep E. Ragav taking charge of editing. The music and background score are composed by Ramesh Thamilmani, with lyrics by Madhan Karky.
Dhoni Makes his Tamil Film Production Debut with "LGM: Let's Get Married"
---
Produced by Sakshi Singh Dhoni and Vikas Hasija under Dhoni Entertainment, "LGM: Let's Get Married" is a romantic film directed by Ramesh Thamilmani. Starring Harish Kalyan, Nadiya, Ivana, Yogi Babu, and RJ Vijay, the movie revolves around a universal problem couples face. The storyline focuses on the lead pair's journey of planning a trip with their families before their wedding and their challenges. Dhoni was actively involved in the film's development, despite his busy schedule with IPL and cricket commitments, providing valuable inputs to the director and encouraging him to focus on the process rather than the outcome.
News18 states Dhoni praised "LGM: Let's Get Married" as a clean movie that families can enjoy together. He expressed his excitement about watching the film with his daughter, acknowledging that she might have many questions but would ultimately appreciate the experience. The film's ability to entertain while addressing significant themes makes it an engaging cinematic experience.
Thala Dhoni in Chennai for the Audio and Trailer launch of his first production Movie LGM 💛#MSDhoni #LGM pic.twitter.com/hzwwcOcfAN

— WhistlePodu Army ® – CSK Fan Club (@CSKFansOfficial) July 9, 2023
"Let's Get Married" Trailer
---
Conclusion
---
"Let's Get Married" is an upcoming Tamil film that promises to captivate audiences with its heartwarming story, stellar performances, and engaging screenplay. With a talented cast, skilful direction, and a perfect blend of romance, comedy, and drama, the movie is set to entertain viewers of all ages. Be sure to catch "LGM: Let's Get Married" in theatres on 28th July 2023, and stay tuned for the announcement of its digital release on your favourite streaming platform.
Keep your finger on the pulse of the latest entertainment news by following us on Facebook. We'll keep you updated on everything from new releases to the fate of your favorite shows.