"Bosch Legacy" is an American police procedural television series developed by Michael Connelly, Tom Bernardo, and Eric Overmyer. It is a spin-off and the eighth season of the Bosch series on Amazon Prime Video. Titus Welliver plays Harry Bosch, a veteran LAPD investigator, while Mimi Rogers and Madison Lintz both reprise their roles.
"Bosch Legacy" first season premiered on May 6, 2022, on Amazon Freevee with the release of four episodes, with the remaining released weekly, two episodes at a time. "Bosch: Legacy" received insane popularity, and fans appreciate it.
Fans were initially skeptical, but upon the release of "Bosch: Legacy," those qualms were quashed, with the fan base desperately crying out for more. Luckily, in time for the season premiere, those prayers had already been answered, with "Bosch: Legacy" Season 2 Renewed by Amazon . Fans are now curious to know when the season will be released. In this article, we tell you everything about "Bosch: Legacy," including the Expected Release Date, Cast, and What To Expect!
Bosch Legacy Season 2: Release Date
Bosch Legacy season 2 release date is anticipated for September- December 2023. It is likely that the second season of Bosch Legacy will come out in the fall of 2023. (Source: Deadline) Author Michael Connelly said on Twitter that the second season's shooting was done in December 2022, so a fall 2023 premiere would make sense.
We just finished filming another season of Bosch: Legacy and I think that after nine seasons of telling the Bosch story, we have hit a high watermark. We adapted THE CROSSING (2015) but added new stuff and of course paid off last season's cliffhanger. I'm not sure yet when in pic.twitter.com/rZqUpx6K8d

— Michael Connelly (@Connellybooks) December 11, 2022
If you are interested to know the release dates of some other movies, check
How Many Episodes Does Bosch: Legacy Season 2 Have?
Bosch Legacy Season 2 will also have ten episodes, Like season 1 . Episodes 1–5 have not been named yet. But Episode 6 is called "Dos Matadores," Episode 7 is "I Miss Vin Scully," Episode 8 is "Seventy-Four Degrees in Belize," Episode 9 is "Escape Plan," and Episode 10 is "A Step Ahead."
Bosch Legacy Season 2: Cast
Even though there isn't a complete cast list yet, the way Season 1 ended has left the door open for many fan-favourite Bosch: Legacy characters to return. Titus Welliver (The Town), who plays the main character Harry Bosch, as well as Anthony Gonzales (Results) as Rico Perez, Mimi Rogers (Ginger Snaps) as Honey Chandler, Madison Lintz (The Walking Dead) as Maddie Bosch, and Stephen A. Chang (Shameless) as Mo Bassi will all be back for Season 2.
Fans will also hope that many other characters from season 1 will return, along with some famous new faces, as the show gets more popular and draws in more stars.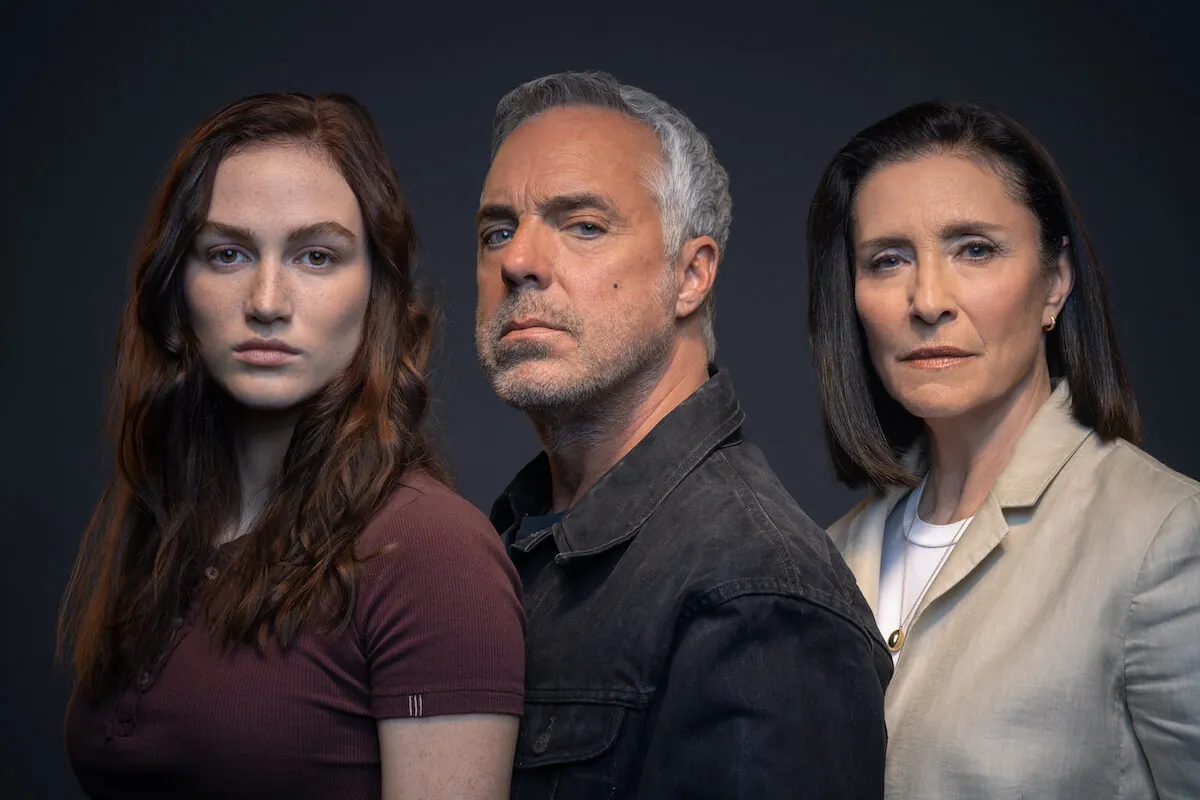 Bosch Legacy Season 2: Plot
Although there is no official plot synopsis for Season 2, we know that this spin-off's sophomore outing will follow directly from the end of Season 1. Since there is still a lot at stake and the ending cliffhanger makes it seem like Maddie's life is in grave danger, we are likely to jump right back into the action as Harry's days without sleep go on.
Even though Season 1 nicely wrapped up some storylines, like the final shootout and whether or not Vibiana (Roxana Brusso) was safe, it also left the door open for what could happen next, which has made fans want more ever since. We know that Season 2 will be based on Michael Connelly's book The Crossing, so fans will already be ahead of the game.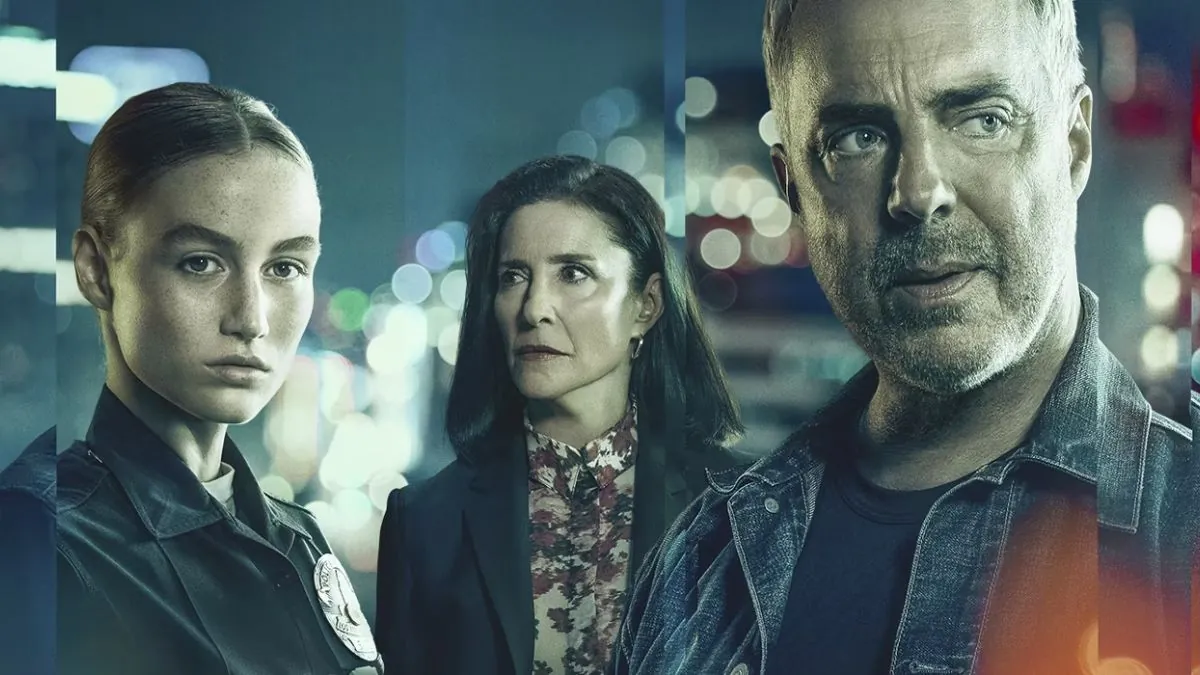 Where To Watch Bosch Legacy Season 2?
The previous season of Bosch Legacy is available on Amazon Freevee. You can also watch Bosch Legacy Season 2 on Amazon Freevee when it arrives.
Bosch Legacy Season 1 Rating & Reviews
Here are some ratings and reviews for Bosch: Legacy:
Who Are The Directors Of Bosch: Legacy?
Tom Bernardo (The Lincoln Lawyer), Eric Overmyer (The Wire), and Michael Connelly worked on making Bosch: Legacy. The show is directed by many skilled people, like Patrick Cady (Interrogation) and Sharat Raju (The Walking Dead). Jeff Russo (Fargo) is in charge of the show's music. With such a skilled group of people working on this spin-off, let's hope that most of them, if not all, come back for Season 2.
Is There A Trailer Available For Bosch: Legacy Season 2?
No there is no trailer available for Bosch Legacy Season 2. However you can watch the first season trailer, Below.
Similar Series like Bosch Legacy
If you're looking for TV series similar to "Bosch Legacy," which is a crime drama series, here are some recommendations:
"The Wire"
"The Killing"
"Mindhunter"
"Justified"
"Narcos"
"The Shield"
"Breaking Bad"
"Fargo"
"The Sopranos"
To Learn More About Upcoming Ott Movie Releases, Follow Us On Twitter. We Regularly Post Content Related To This Topic, As Well As Other Interesting Topics.