Bosch: Legacy, an American police drama, can be accessed online. The release of Bosch Legacy Season 2 is highly anticipated due to its immense popularity. The creators of the series are Michael Connelly, Tom Bernardo, and Eric Overmyer.
This show serves as both a spin-off and the eighth season of the Bosch series, which is available on Amazon Prime Video. Titus Welliver portrays the character of Harry Bosch, a seasoned investigator in the LAPD, while Mimi Rogers and Madison Lintz reprise their respective roles. The show made its debut on May 6, 2022, on Amazon Freevee.
Initially, the first four episodes were released, followed by the regular release of two episodes at a time. The show was renewed for a second season even before the first episode aired. For all the latest updates and information on the upcoming Bosch Legacy Season 2, you can find it right here.
Bosch Legacy Season 2 Renewed Status
Amazon Freevee has officially renewed Bosch: Legacy for its third season, as reported by Variety.
Bosch Legacy Season 2 Expected Release Date
In the meantime, we want to know when the series will be available on Amazon's streaming service. Amazon hasn't given us an exact date, but we're getting closer.
Deadline confirmed when Season 3 was announced that Bosch: Legacy Season 2 is expected to be released in 2023. This isn't a series that will be affected by the WGA writers strike. It's already filmed, and it's in post-production, so Amazon shouldn't have to push back the release.
If you are interested to know the release dates of some other movies, check
Bosch Legacy Season 2 Cast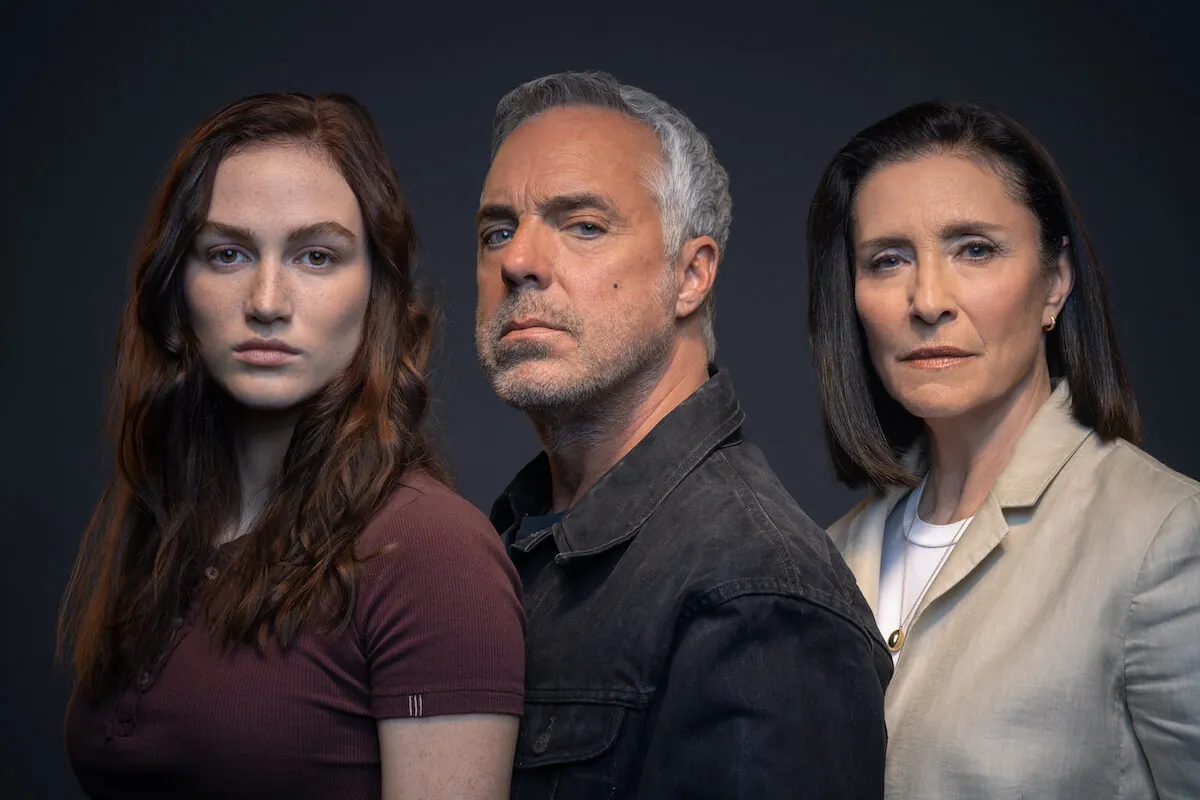 The second season will be a continuation series, so we can expect to see most of the actors we love. Here's the list:
Mimi Rogers as Honey Chandler
Madison Lintz as Maddie Bosch
Stephen A. Chang as Maurice "Mo" Bassi
Denise Sanchez as Detective Reina Vasquez
David Moses as Martin Rose
Cynthia Kaye McWilliams as Detective Joan Bennett
Scott Klace as Sgt. John Mankiewicz
Gregory Scott Cummins as Detective "Crate" Moore
Troy Evans as Detective "Barrel" Johnson
Jacqueline Pinol as Detective Julie Epinosa
Jacqueline Obradors as Christine Vega
DaJuan Johnson as Rondell Pierce
Anthony Gonzales as Officer Rico Perez
Phil Morris as John Creighton
Whitney Devane as Whitney Vance
Steven Flynn as David Sloan
Bosch Legacy Season 2 Expected Plot
Harry Bosch, a former detective with the LAPD, now pursues a career as a private investigator. The focal point of the story revolves around his collaboration with Honey "Money" Chandler, a highly skilled lawyer who sees him as a foe. The forthcoming second season of the series is anticipated to incorporate elements from Michael Connelly's book, The Crossing. While the complete details of the second season's plot remain undisclosed, it is expected to resume the narrative where the first season concluded, with Bosch's relentless pursuit to unravel the enigma surrounding a businessman named Carl Rogers.
Where To Watch Bosch Legacy Season 2?
The previous season of Bosch Legacy is available on Amazon Freevee. You can also watch Bosch Legacy Season 2 on Amazon Freevee when it arrives.
Bosch Legacy Season 1 Rating & Reviews
Here are some ratings and reviews for Bosch: Legacy:
Bosch Legacy Season 2 Trailer Updates
Bosch: Legacy's second season is scheduled to premiere in the upcoming fall. You can view the trailer for the first season below.
Similar Series like Bosch Legacy
If you're looking for TV series similar to "Bosch Legacy," which is a crime drama series, here are some recommendations:
"The Wire"
"The Killing"
"Mindhunter"
"Justified"
"Narcos"
"The Shield"
"Breaking Bad"
"Fargo"
"The Sopranos"
To Learn More About Upcoming Ott Movie Releases, Follow Us On Twitter. We Regularly Post Content Related To This Topic, As Well As Other Interesting Topics.