Derry Girls is a British teen sitcom that captured the hearts of viewers with its witty humor and charming characters. Set in the mid-1990s in Northern Ireland, the series revolves around the lives of five teenagers attending a fictional girls' Catholic secondary school. Starring the talented ensemble of Saoirse-Monica Jackson, Louisa Harland, Nicola Coughlan, Jamie-Lee O'Donnell, and Dylan Llewellyn, Derry Girls was brought to life through the creative brilliance of writer and creator Lisa McGee for Channel 4.
However, it wasn't until Netflix took on the role of international distributor that the show truly achieved global recognition and amassed a massive fanbase worldwide. Its unique blend of nostalgic references and relatable coming-of-age experiences struck a chord with audiences of all ages, making it an instant hit on the streaming platform. The third season end on 18 May 2022.
Now, fans eagerly await news about Derry Girls Season 4. Will the series continue its endearing journey on Netflix, or has it met its end? In this article, we delve into the latest updates and explore whether there's hope for another delightful season of Derry Girls on Netflix. So, buckle up and join us as we embark on this exciting adventure into the world of our favorite Irish teenagers!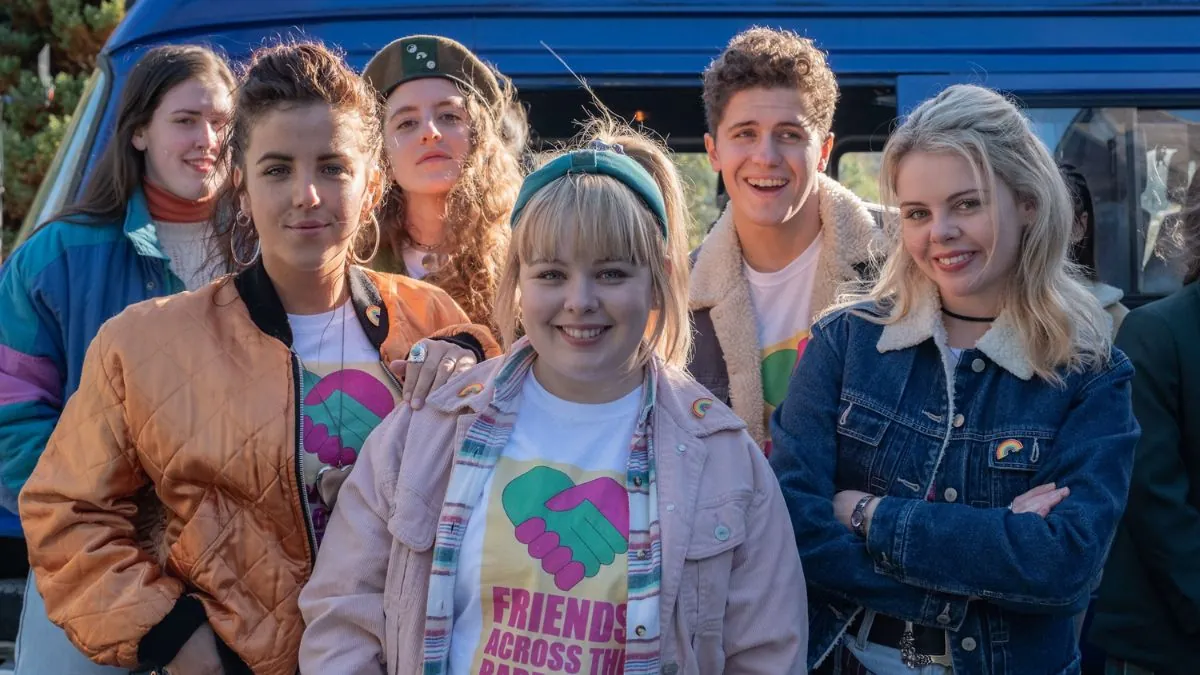 Derry Girls Season 4: Will There Be Another Season On Netflix?
No, there will not be a season 4 of Derry Girls. Lisa McGee, who created and wrote for the show, has been clear for a long time that the third season will be the last. However, she has dropped a few hints that have given some fans hope that this might not end.
First, McGee tweeted about the show's third season in 2021, saying:
"It was always the plan to say goodbye after three series. Derry Girls is a coming of age story; following five ridiculous teenagers as they slowly…very slowly… start to become adults, while around them the place they call home starts to change too and Northern Ireland enters a new more hopeful phase — which was a small, magical window of the time." However, toward the end of the statement, she did offer a glimmer of possibility, writing, "who knows if Erin, Clare, Orla, Michelle, and James will return in some other guise someday
My Statement about #DerryGirls. What a ride! pic.twitter.com/TvYKDRY697

— Lisa McGee (@LisaMMcGee) September 23, 2021
Then, in May 2022, she stoked hopes, saying "I love this world and I'd love to [return] at some point, but it's just finding the right thing," according to Bustle. She added that she had already shared ideas for possible spinoffs with Derry Girls director Michael Lennox, including an idea focusing on some of the older characters of the show.
Will There Be A Derry Girls Spinoff?
As was already said, McGee hinted that figures like Orla, Clare, Erin, Michelle, and James might appear again someday. There may be a spinoff at some point, but Derry Girls is over for now.
Where To Watch Derry Girls Season 3?
All three seasons of Derry Girls are available on Netflix with an account. If you're in the UK, you can also watch it on Channel 4 by signing up for a subscription on channel4.com, where you'll get a 14-day free trial before paying a monthly fee of £3.99 or $4.43, or an annual fee of £39.99 or $44.41.
Similar Web Series Like : Derry Girls
The Inbetweeners
Misfits
Skins
Freaks and Geeks
On My Block
Dead to Me
For More Details On When Other Web Series And Tv Shows Will Be Available, Check Out The Posts Given Below:
Keep your finger on the pulse of the latest entertainment news by following us on Facebook. We'll keep you updated on everything from new releases to the fate of your favorite shows.