Farzi Season 2, a crime thriller web series, is set to release on the digital streaming platform Amazon Prime Video. Serving as the continuation of the highly acclaimed Farzi series, the second installment has generated considerable anticipation following the success of its predecessor on Amazon Prime Video.
Shahid Kapoor and Vijay Sethupathi have delivered remarkable performances in the first part, further heightening the expectations for Farzi Season 2. In this article, we provide comprehensive information regarding the release date, cast, story, trailer, and additional details about Farzi 2.
Farzi Season 2 Expected Release Date
While Amazon has not officially confirmed whether Farzi will receive a second season, actor Shahid Kapoor has seemingly confirmed that a second season is in the works. He stated at an event,
"Farzi season 2, I am sure it will happen, but these things take time. Series will take one to two years for post-production alone".
This is excellent news for fans of the comedy-thriller, as the finale left the door open for a second season. 
Farzi Season 2 is expected to be released on Amazon Prime Video in 2024, featuring a total of eight episodes, just like its first season. Each episode is anticipated to run for approximately 50 to 60 minutes. In the quote above, Kapoor indicates that post-production took one to two years, meaning audiences must wait for a second season.
If you would like to gather information regarding release date of some other web series, check these articles:
Farzi Season 2 Cast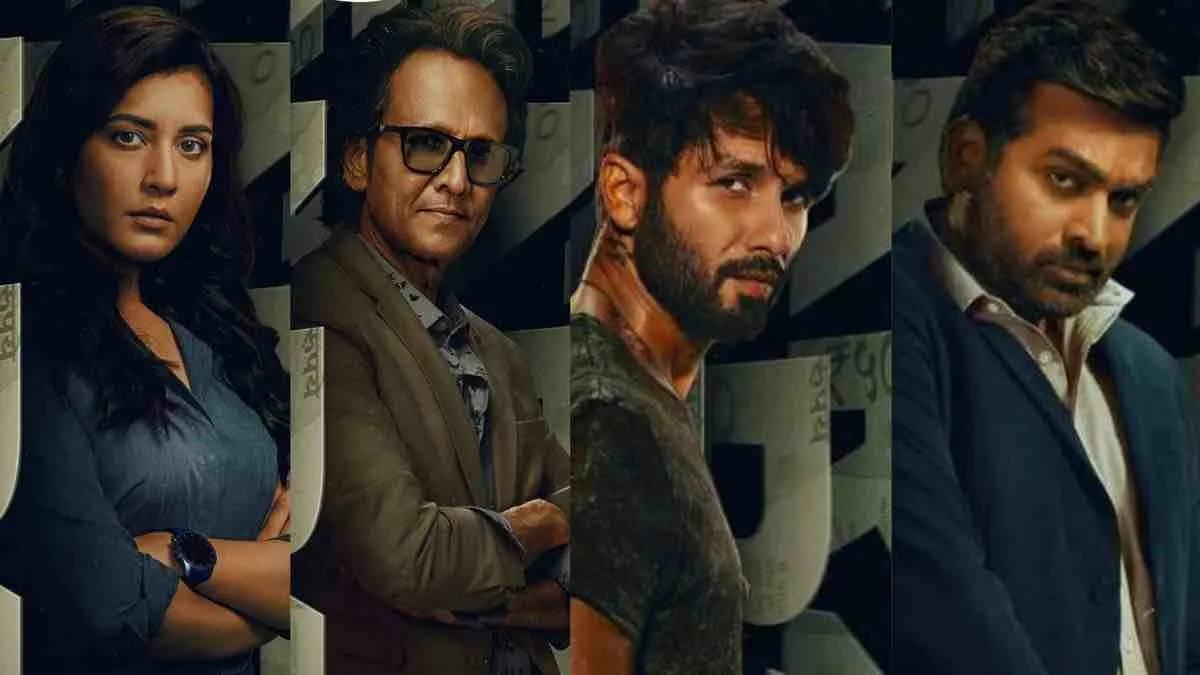 Farzi Season 2 is anticipated to maintain the original cast members from the first season of the show, while also introducing a few new additions. The following are the expected cast members for Farzi Season 2.
Vijay Sethupathi as

Michael Vedanayagam

Shahid Kapoor as

Sunny

Raashii Khanna as

Megha Vyas

Kay Kay Menon as

Mansoor Dalal

Bhuvan Arora as

Firoz

Zakir Hussain as

Pawan Gahlot

(Finance Minister)

Chittaranjan Giri as

Yasir

Jaswant Singh Dalal as

Shekhar Ahlawat

Regina Cassandra as

Rekha

Amol Palekar as

Madhav

Kubbra Sait as

Saira
Farzi Season 2 Plot
The whole plot of the Hindi-language black comedy television series Farzi Season 1 revolves around a disillusioned artist named Sunny (Shahid Kapoor). After failing to keep his grandfather's printing press business afloat, Sunny becomes disheartened by India's income disparity. After that, he and his friend Firoz decide to print counterfeit currency. (Bhuvan Arora).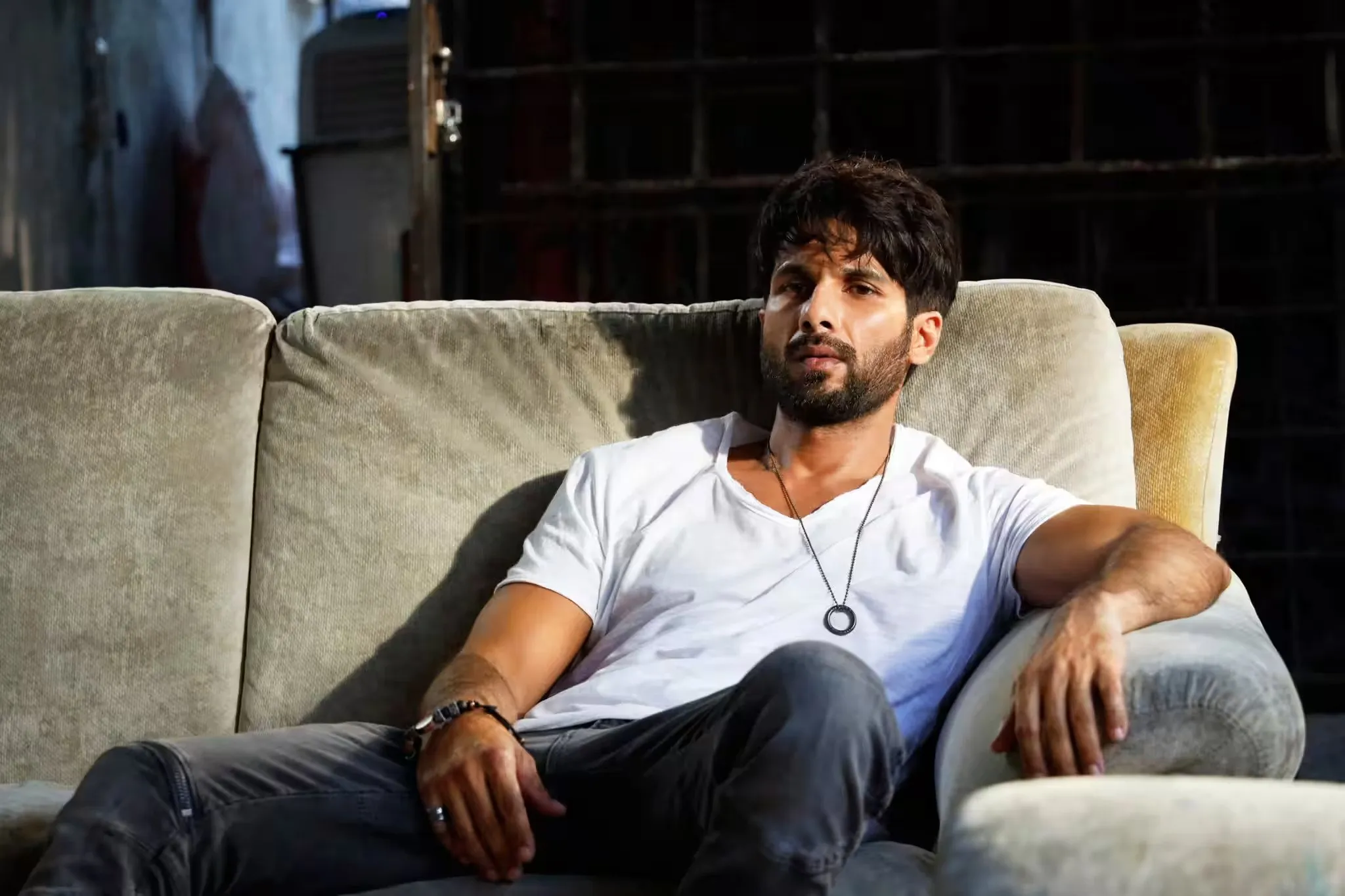 False money is a currency that is produced without legal authorization. It is also known as False money. The entire series depicts the difficulties and obstacles encountered by Sunny and Firoz while forging currency. In addition to all challenges, they are being pursued by numerous gangsters and police. Season 2 of The Farzi will continue the unresolved plotline from the first season.
Farzi Rating & Reviews
Farzi has garnered positive reviews from both critics and audiences, with an IMDb rating of 8.4/10 based on 31K ratings. The show is acclaimed for its powerful performances, stunning cinematography, and captivating storyline.
However, some reviewers have observed that the show can be confusing and lacks innovation compared to Raj & DK's previous works. The set design, costumes, and soundtrack have been widely praised. All in all, Farzi offers a thrilling and distinctive viewing experience, making it highly recommended for those seeking something unique.
Farzi Filming Locations
Farzi is an enthralling crime thriller television series that captivates viewers with its gripping storyline and stunning visuals. Filmed across multiple breathtaking locations, the series takes audiences on a thrilling journey through Mumbai, Alibaug, Goa, Nepal, and Jordan. Each setting serves as a backdrop for intense scenes filled with suspense, mystery, and intrigue, enhancing the overall viewing experience. From the bustling streets of Mumbai to the serene landscapes of Nepal and the exotic charm of Jordan, the diverse locations add depth and authenticity to the narrative, immersing viewers into the world of Farzi.
Where Can I Watch The Web Series Farzi 2?
You can watch Farzi on Amazon prime video. When Farzi 2 arrives, you will also be able to watch it on Amazon Prime Video.
Farzi Season 2 Trailer Update
There hasn't been any trailer yet. We will update you soon when Farzi season 2 arrives. Below You Can Watch Season 1 trailer.
Similar Series Like Farzi
"Scam 1992: The Harshad Mehta Story" – Based on real events, this series follows the rise and fall of stockbroker Harshad Mehta and the massive financial scam he orchestrated in the 1990s.
"Special Ops" – A gripping espionage thriller that follows a RAW agent as he leads a covert operation to track down a notorious terrorist mastermind.
"Mirzapur" – Set in the lawless city of Mirzapur, this crime thriller revolves around the power struggles among mafia families, politicians, and law enforcement.
"Sacred Games" – Based on the critically acclaimed novel by Vikram Chandra, this series follows a troubled police officer as he tries to save Mumbai from a catastrophic attack orchestrated by a powerful gangster.
"Paatal Lok" – A gritty crime drama that explores the dark underbelly of society through the eyes of a jaded cop investigating an assassination attempt.
"Aarya" – A woman's life takes a dramatic turn when she is forced to enter the world of organized crime to protect her family.
"Breathe" – A psychological crime thriller where a desperate father goes to extreme lengths to save his terminally ill son, even if it means resorting to murder.
"Delhi Crime" – Based on the true events of the 2012 Delhi gang rape case, this series follows the Delhi Police's relentless pursuit of justice for the victim.
"Criminal Justice" – A taxi driver's life spirals out of control when he becomes the prime suspect in a murder case, and he must navigate the criminal justice system to prove his innocence.
"Ghoul" – A horror-thriller set in a dystopian future where a military interrogation at a secret detention center takes a supernatural turn.
FAQ's
1. Is Farzi getting a second season?
Actor Shahid Kapoor has indicated that Farzi Season 2 is in the works, suggesting that a second season is likely.
2. When will Farzi Season 2 be released?
The exact release date for Farzi Season 2 has not been announced yet. However, it is expected to be released on Amazon Prime Video in 2024.
3. How many episodes will be there in Farzi Season 2?
Farzi Season 2 is expected to consist of eight episodes, similar to the first season.
4. Who are the expected cast members for Farzi Season 2?
The expected cast members for Farzi Season 2 include Vijay Sethupathi, Shahid Kapoor, Raashii Khanna, Kay Kay Menon, Bhuvan Arora, Zakir Hussain, Chittaranjan Giri, Jaswant Singh Dalal, Regina Cassandra, Amol Palekar, Kubbra Sait, and more.
5. What is the plot of Farzi Season 2?
The plot of Farzi Season 2 will continue from where the first season left off, exploring the unresolved storyline of the characters. It revolves around Sunny, a disillusioned artist involved in counterfeiting currency, and the challenges he faces.
6. What is the rating and review of Farzi?
Farzi has received positive reviews, with an IMDb rating of 8.4/10 based on 31K ratings. The show is praised for its performances, cinematography, and storyline, although some reviewers have noted a lack of innovation compared to the creators' previous works.
7. Where can I watch Farzi Season 2?
Farzi Season 2 will be available for streaming on Amazon Prime Video, just like the first season.
8. Is there a trailer for Farzi Season 2?
As of now, there is no trailer available for Farzi Season 2. Stay tuned for updates on the release of the trailer.
If you're a fan of web series, don't miss out on the latest article! Click now to read about the hottest new releases, binge-worthy classics, and behind-the-scenes insights. From drama to comedy, there's something for everyone – visit topmovierankings.com now and start streaming!