"Friends From College" is an American comedy television series that captivated audiences with its humor and intriguing characters. Created by Francesca Delbanco and Nicholas Stoller, the series received the green light as a Netflix original on March 11, 2016. Its first season, comprising eight half-hour episodes, premiered on Netflix on July 14, 2017, introducing viewers to a group of college friends navigating the complexities of adult life.
Following a successful debut, Netflix renewed the series for a second season of eight episodes, which delighted fans with even more entertaining and sophisticated storytelling. However, the series faced an unexpected turn of events when Netflix announced its cancellation on February 18, 2019.
As devoted fans of "Friends From College" clamored for a potential Season 3, their hopes were dashed when news broke of the show's cancellation. But now, the long-awaited reason behind this decision has finally been revealed. In this article, we dive into the captivating world of "Friends From College," exploring its journey from its inception as a Netflix original to the bittersweet revelation of its cancellation.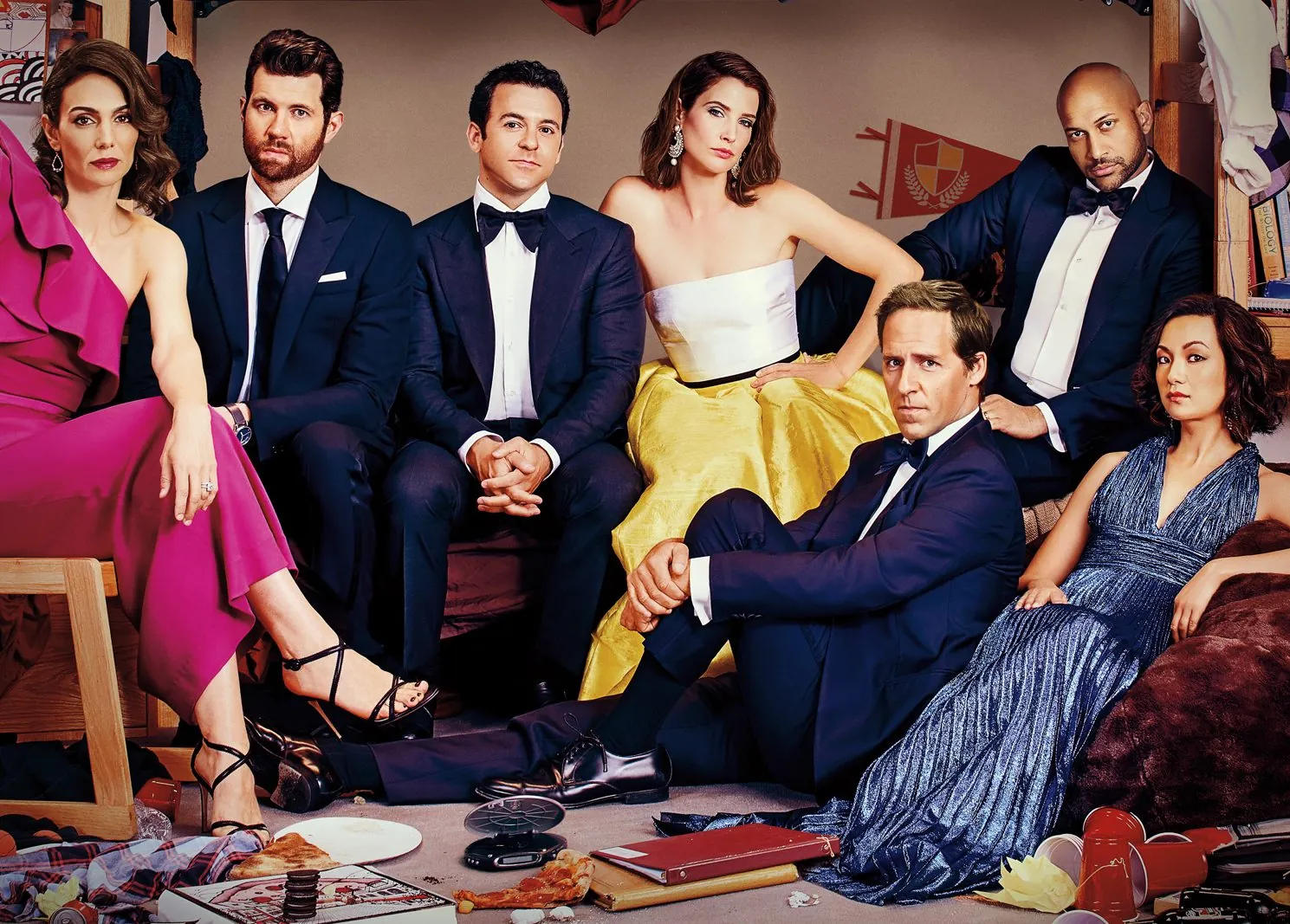 Friends From College Season 3 Cancelled By Netflix
On January 11, 2019, Netflix released the second season of "Friends from College." On February 18, 2019, Netflix confirmed the show's cancellation. The news of the show's demise was announced on Twitter by co-creator Nicholas Stoller, who is also active on the social media platform. In this post he wrote:
Friends from College will not be returning for a third season. Thanks to everyone who watched it. Happy Presidents' Day!
Friends from College will not be returning for a third season. Thanks to everyone who watched it. Happy Presidents' Day!

— Repeal 230 nicholasstoller 🇺🇸 (@nicholasstoller) February 19, 2019
In a statement to deadline Reporter Netflix said:
We're grateful to creators Nick Stoller and Francesca Delbanco for creating a wise, funny and supremely relatable show. We also want to thank the hard-working crew, and we raise a glass to the amazingly talented cast including Keegan-Michael Key, Fred Savage, Cobie Smulders, Nat Faxon, Annie Parisse, Jae Suh Park and Billy Eichner.
The cancellation comes on the same day that Netflix cut ties with Marvel Television by cancelling the Marvel shows Jessica Jones and The Punisher. The streaming service also cut ties with the time-travel thriller Travelers and ended American Vandals after two seasons. It was also said before that Fuller House would end after its fifth season.
The Reason Behind 'Friends From College' Season 3 Cancellation Revealed!
The second "Friends From College" season started on a streaming site on January 11. The show's first season came out in 2017, and it got mixed reviews. In her review of the show's first season, critic Maureen Ryan said, "The problem with the terrible 'Friends From College' is not that its main characters are often self-centred, misguided, or uncaring.
That's almost to be expected in the edgier parts of the vital half-hour scene." The main problem with the show is that it needs to do a better job of making or developing people who are worth watching despite their flaws. Only 18% of reviews on Rotten Tomatoes said that the first season of Friends from College was good. The show also got a bad review from Metacritic, which gave it a score of 44 out of 100 based on the opinions of 31 critics.
You Can Also Take A Look At Other Web Series And Tv Shows' Upcoming Seasons' Release Dates We Have Covered:
Be Entertained And Informed With The Latest News At Topmovierankings.com!