Loot is an American comedy TV show created by Alan Yang and Matt Hubbard. The comedic series debuted on June 24, 2022. Fans and critics liked the show. The show received positive reviews, building anticipation among viewers for the arrival of Loot Season 2. It's always great news for a show when the network announces a new season before the current one concludes.
Fortunately, the announcement came, and fans can rejoice as Loot second season announced in July 2022. Fans across the globe eagerly await the release of Loot Season 2. In this article, we will provide you with everything we know about Loot Season 2, including the Release Date, Cast, Plot, Trailer, and much more!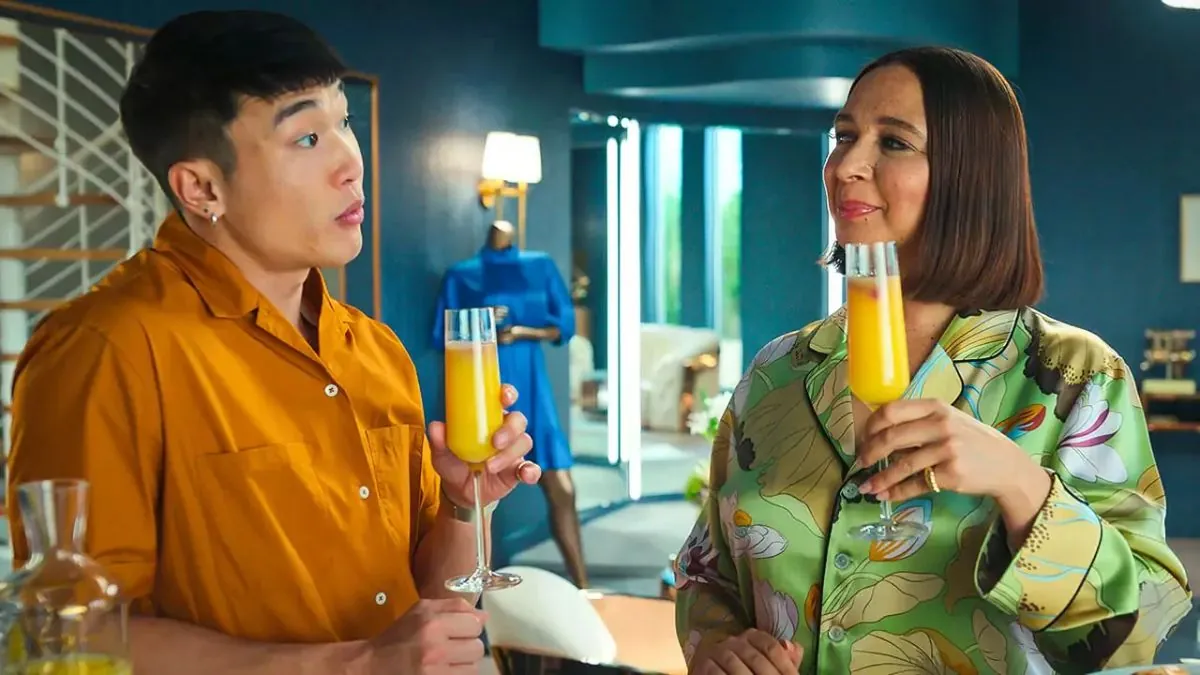 Loot Season 2: Production Status 
According to Deadline reported that production on the second season of Loot was shut down due to striking writers picketing at the mansion in Bel-Air where the series is filmed.
Loot Season 2: Release Date
According to sources, The official release date for Loot season 2 has not been set yet. Since the show was just renewed, we might not know when it will return for a while. Considering the time it takes to make another season, It is likely to come out in mid 2024 because of writers strike. On September 6, 2021, filming for the first season began. Loot season 1 premiered on June 24, 2022.
Loot Season 2: Cast
It is expected that the original cast will return for the second season of Loot. The show's creator, Matt Hubbard, expressed his gratitude to the cast and creative team for creating a show filled with captivating and endearing characters. here is the cast of Loot Season 2:
Main Cast:
Maya Rudolph as Molly Novak

Michaela Jaé Rodriguez as Sofia Salinas

Joel Kim Booster as Nicholas

Ron Funches as Howard

Nat Faxon as Arthur
Recurring Cast:
Adam Scott as John Novak

Olivier Martinez as Jean-Pierre

Amber Chardae Robinson as Tanya
What Will Be The Plot Of Loot Season 2?
In the show, Rudolph plays Molly Novak, a wealthy businesswoman whose husband has betrayed her and caused a scandal. Molly is at her lowest point when Sofia Salinas, the CEO of her charitable charity, offers to help her fix her quickly deteriorating public image.
Nicholas, Arthur, and Howard from Sofia's team try to fix Molly's reputation while she travels to find herself. There are stories about Molly's job and people she might like to date. Still, you can rest easy because Loot season 2 will be back. It's hard to say what the Loot writers will come up with for the show. We can still make assumptions.
In this show, Molly will probably keep building up her base and getting closer to the people who work in her office. We also hope she will end up with Arthur, who is the best person for her to be with. Also, we're interested to see which guy, if any, Sofia picks.
The end of the first season shows that John Novak, played by Adam Scott, will continue to be an essential part of Molly's life. Now that Molly has given up all of her money, she must learn how to live in a new world.
Loot Season 2: Rating
Ratings are the standard for judging TV shows all over the world. The best way to predict how long a show will stay on TV is to look at its popularity. The more points you have, the more likely you will make it. IMDb gives the show a score of 6.7/10, and 83% of reviewers and viewers agree it is good.
Where To Watch Loot Season 2?
You can watch the first season of Loot on Apple TV+. When season 2 is released, you will also be able to watch it on Apple TV+.
Is There A Trailer For Loot Season 2?
The official Season 2 trailer for Loot has not yet been released. Perhaps it will be accessible soon. You can view the official trailer for Loot Season 1 below until then. Apple TV released it on June 3, 2022.
Similar Web Series Like: Loot
Here are some web series similar to Loot:
"Brooklyn Nine-Nine"
"Parks and Recreation"
"The Office"
"Arrested Development"
"Community"
"30 Rock"
"The Good Place"
"Silicon Valley"
"Veep"
"Superstore"
You Can Also Take A Look At Other Web Series' Upcoming Seasons' Release Dates We Have Covered:
Be Entertained And Informed With The Latest News At Topmovierankings.com!