"Prepare to immerse yourself in the hilarious and heartwarming world of 'Never Have I Ever' once again as Season 4 makes its highly anticipated return.
With a stellar ensemble cast that combines fan-favorite characters and fresh faces, the upcoming season promises to deliver even more laughter, drama, and relatable coming-of-age moments.
In this article, we delve into the details of the 'Never Have I Ever' Season 4 cast, introducing the talented actors reprising their roles and the exciting newcomers joining the fold.
About Never Have I Ever Season 4
The fourth and final season of Never Have I Ever was released on Netflix on June 8th, 2023. The season consists of 10 episodes that were all released at the same time.
In the final season, Devi is now a senior and is preparing to apply to colleges. She is single again after breaking up with Paxton and hooking up with Ben, but a new guy in school catches her eye.
Never Have I Ever Season 4 Cast Details
According to NetflixLife, these characters has immensely contributed to the success of the series through these seasons:
Devi Vishwakumar played by Maitreyi Ramakrishnan
Devi starts her final year hoping to get into Princeton, which is her dream college. But in her last year of high school, she has a lot to deal with, like new and old relationships. Who will she end up with, and will she get into Princeton?
Eleanor Wong, played by Ramona Young
Eleanor is a close friend of Devi's and wants to be an actor. She is the most outgoing of the group of friends, and she is also going out with Trent.
Many artists skip college and go straight to Hollywood to try to make it as actors. Will Eleanor also do it?
Lee Rodriguez as Fabiola Torres
One of Devi's best friends is Fabiola, "Fab." She is brilliant, knows a lot about robots, and loves science very much. In season 3, she had a short relationship with Aneesa, but by the end of the season, she was dating Addison.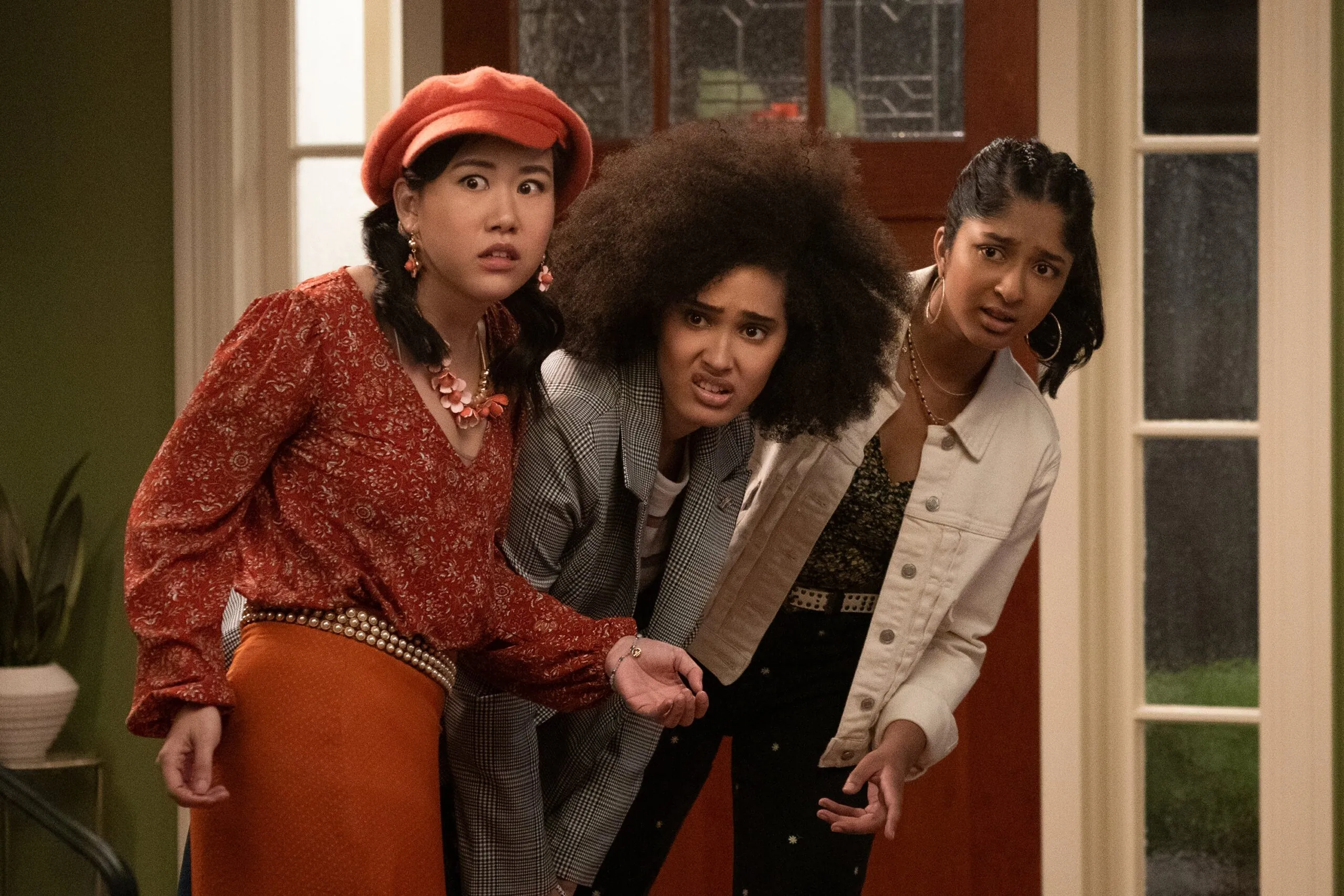 In season 4 of Never Have I Ever, I wonder what schools Fabiola will apply to and get into.
Check out some other articles of web series:
Jaren Lewison as Ben Gross
Ben has been a foe of Devi's for a long time, and she likes him. If you remember, Ben and Devi sleep together at the end of the third season. It will be interesting to see how things go between the two kids in the fourth season.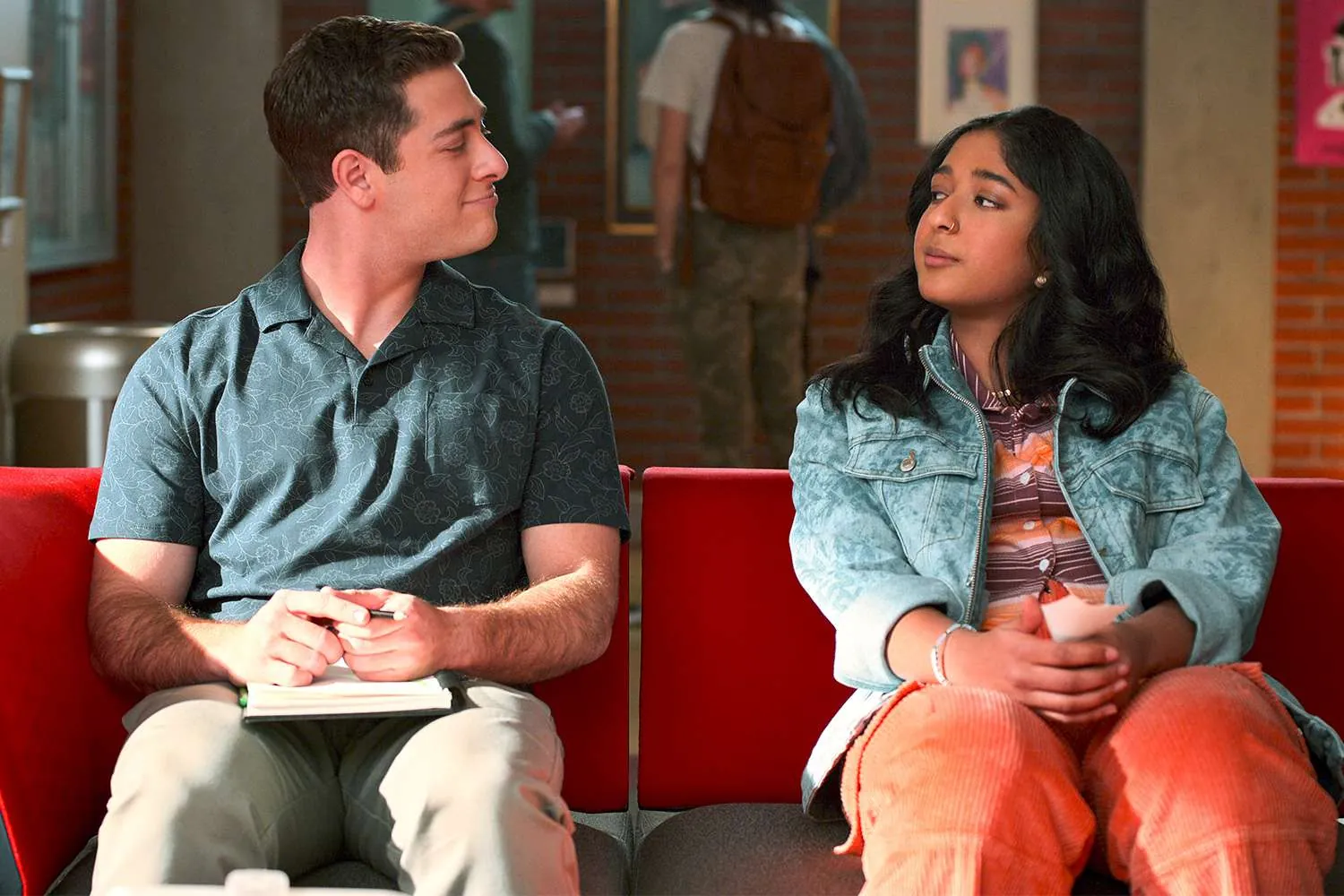 Ben's dream school is Columbia, too. Will he be let in?
Paxton Hall-Yoshida played by Darren Barnet
Paxton is another person that Devi likes. Ultimately, he and Devi end up together but break up in the third season. Paxton gets into ASU and graduates from Sherman Oaks High at the end of the third season.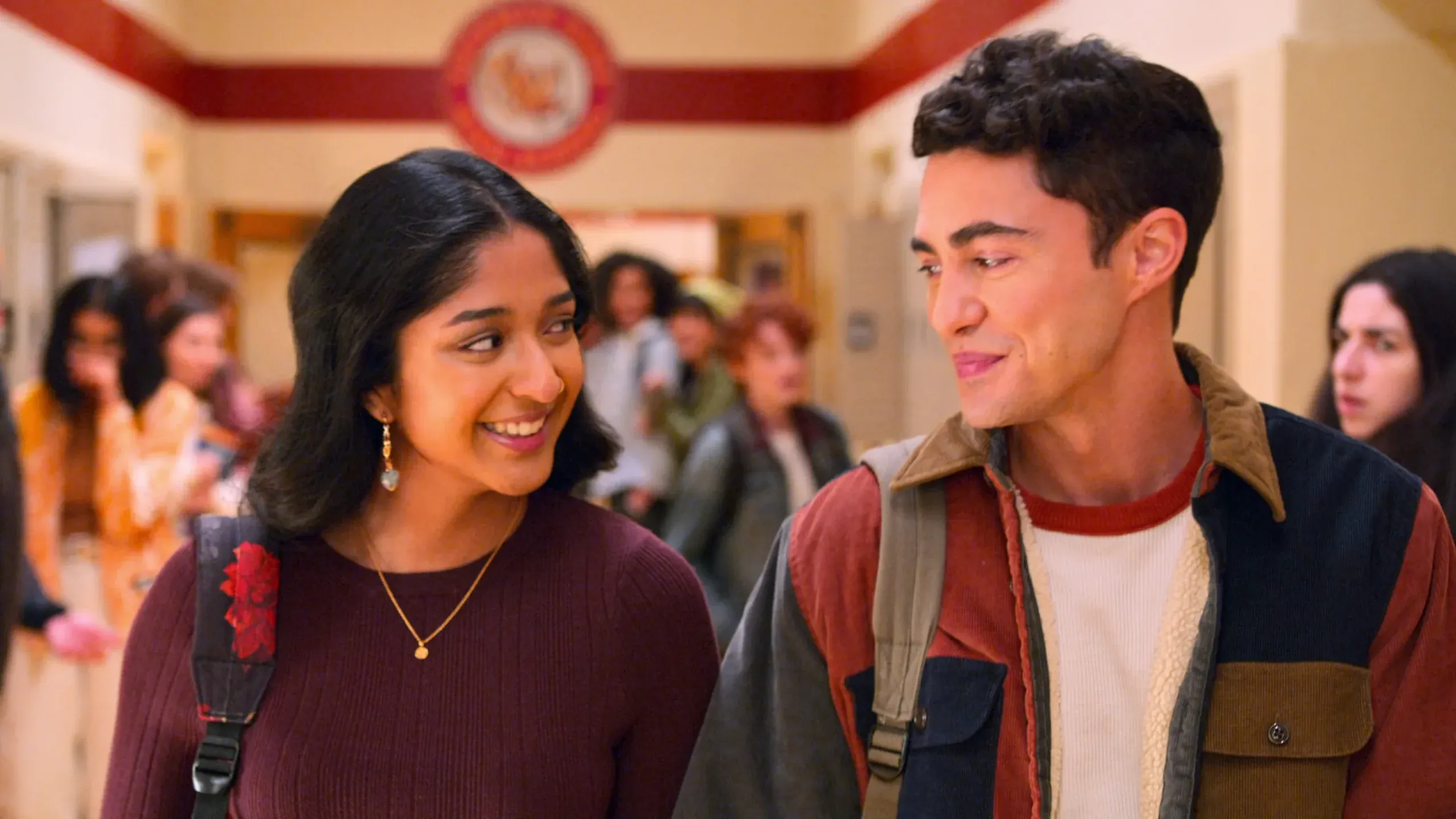 But he has to return to Sherman Oaks during school breaks, right? What does this mean for how he and Devi feel about each other?
Megan Suri as Aneesa Qureshi
In the second season of the teen show, Aneesa shows up. At first, Devi doesn't like Aneesa, but they become good friends over time.
Aneesa is very friendly and open, so it's easy for her to make friends. She dates Ben and then Fabiola, but those relationships don't last long.
Poorna Jagannathan as Nalini Vishwakumar
Nalini is the caring mother of Devi and a famous dermatologist. She can sometimes be tough on Devi, but it's only because she wants the best for her.
She had a short-lived relationship with her co-worker, Dr. Jackson, but they broke up because she still wasn't over the death of her husband. Could Nalini meet someone new to date in season 4?
Richa Moorjani as Kamala
Kamala is Devi's older, more brilliant niece. She is working at Caltech to finish her Ph.D. At first, Kamala lived with Nalini and Devi, but ultimately, she left.
Manish Kulkarni, who is Devi's English teacher, is her boyfriend. Trent, played by Benjamin Norris Trent, is the best friend of Paxton and the boyfriend of Eleanor.
He didn't work hard enough on his schoolwork, so he didn't get to graduate with the rest of his class. Instead, he had to repeat his final year. At the end of the fourth and final season, will he and Eleanor end up together?
Victoria Moroles as Margot Ramos
In the third season, Margot was brought in. She teaches Ben how to draw, and they end up becoming friends. But Margot has a thing for Ben and hopes their friendship can become something more.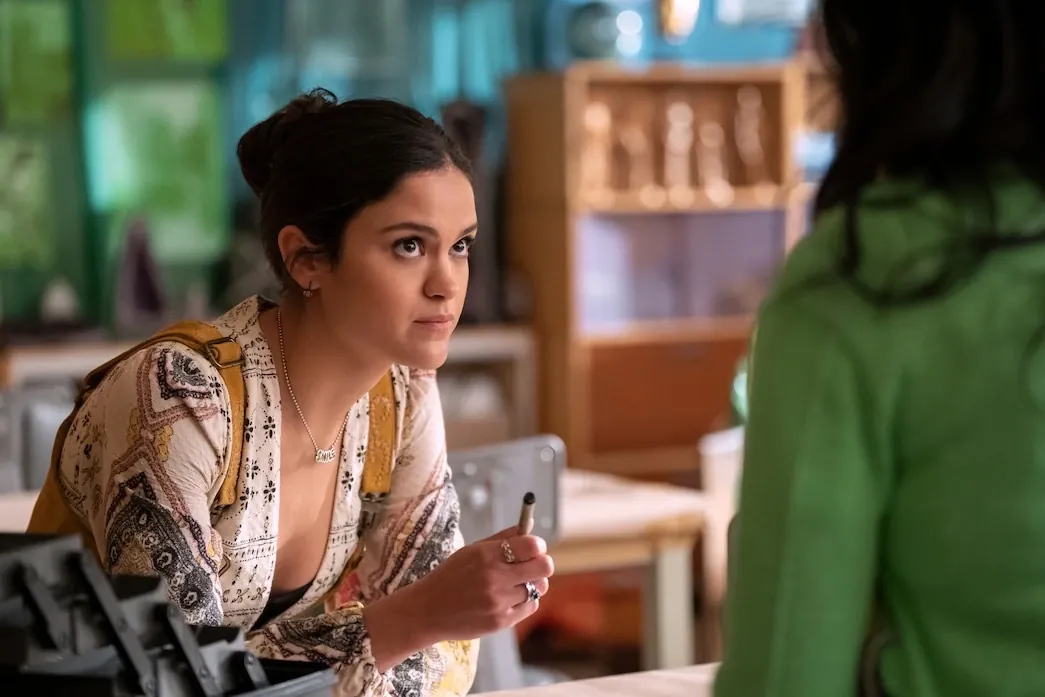 Ben seems to like Margot back, but he sleeps with Devi at the end of the third season. In the fourth season, Ben will have to make an extensive choice.
Ethan Morales played by Michael Cimino
The fourth season has added a new character named Ethan, played by Michael Cimino. He's a skater boy who grew a lot over the summer, making him Sherman Oaks' latest favorite.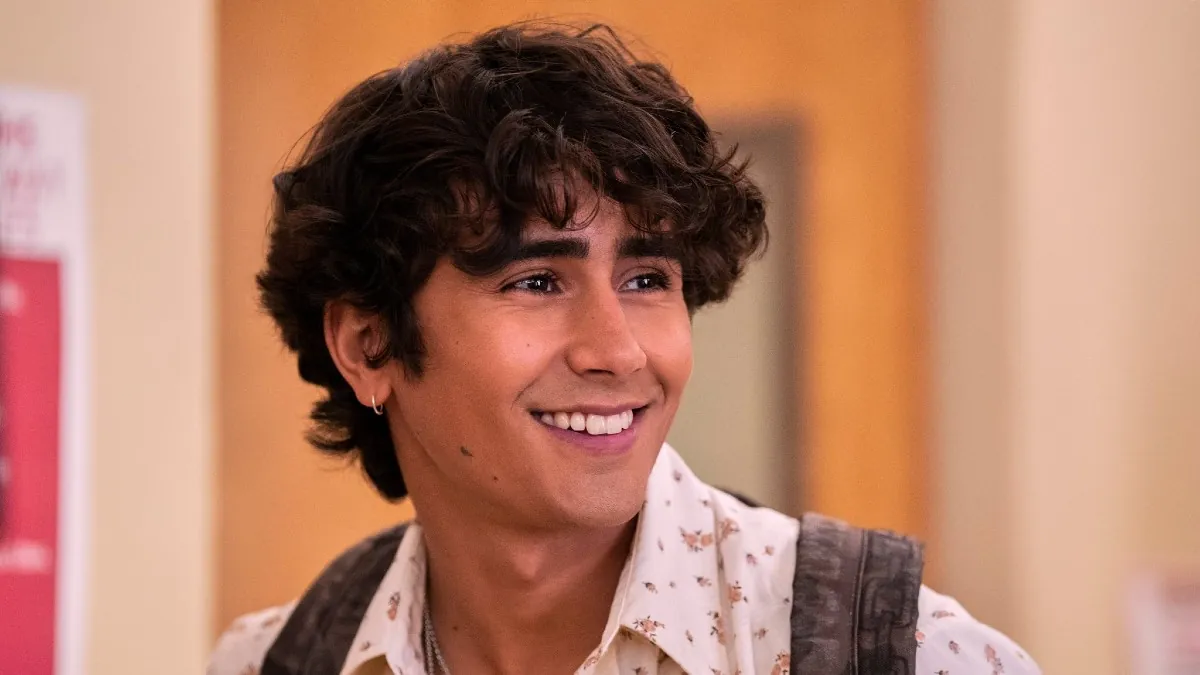 And yes, he does catch Devi's eye. Genneya Walton plays Ms. Thompson. In the fourth season, Ms. Thompson is another new character.
She is young and works as a substitute teacher at Sherman Oaks High. She wants to make a change in the lives of her students.
Ivan Hernandez, as Andres Ramos
Nalini gets Andres, a contractor, to work on their house. At first, things don't go well because Andres's teenage daughter and Devi don't get along. But in the end, sparks start to fly.
Here's a list of more cast members and the characters they play below:
Sendhil Ramamurthy as Mohan Vishwakumar

Ranjita Chakravarty as Nirmala

Niecy Nash-Betts as Dr. Jamie Ryan

Cocoa Brown as Principal Grubbs

Jack Seavor McDonald as Eric Perkins

Utkarsh Ambudkar as Mr. Kulkarni

John McEnroe as himself (narrator)

Jeff Garlin as Len

Jade Bender as Blair Quan

Janina Gavankar as Akshara

Isabella Day as Michelle

Claudia O'Doherty as Baby

Jenny O'Hara as Dr. Keyes

Terry Hu as Addison
Stay in the know with the latest news and updates from Topmovierankings.com! Become part of our thriving social media community, where your ideas and opinions matter.