Sweet Tooth is easily one of the best fantasy TV shows on Netflix. The dream show started on Netflix in June 2021 and quickly gained fans. Because the first season did well, Netflix renewed the show for a second season a month later. But fans had to wait long to see the second season, which came out in April 2023.
But even though it took forever for the second season to come out, many people would agree that it was worth the wait. With Season 2 just concluding and fans preparing their heart to bid their goodbyes in the final season, there will undoubtedly be speculations regarding how the series will end. Will there be any unexpectedly dark turns or twists? And will it be a proper end to a beloved series?
The excitement doesn't end there, as Netflix has exciting news for Sweet Tooth fans. On may 3, 2023 the streaming giant announced the third season. Join us as we explore the Released Date, cast, trailer, and enticing plot for the upcoming Sweet Tooth Season 3, promising a thrilling and emotional conclusion to this remarkable journey.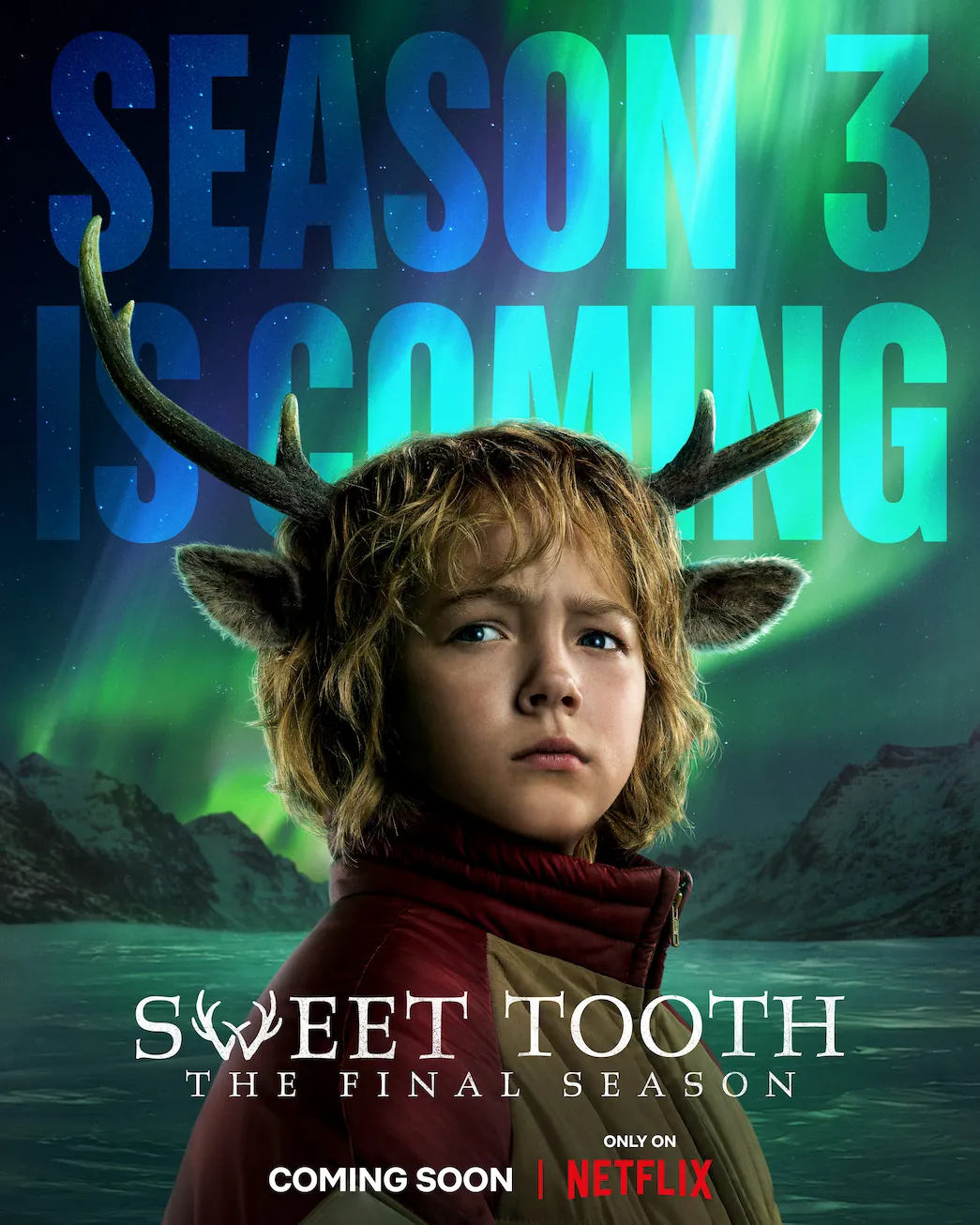 Sweet Tooth Season 3 Announced!
On May 3, 2023, Netflix has announced that Gus and his friends will return for a third episode. The cast posted a cute video on social media to celebrate, and Convery said, "Sweet Tooth is coming back for a third season."
Sweet Tooth will return for a third and final season! pic.twitter.com/tSMjWznWQi

— Netflix (@netflix) May 3, 2023
Sweet Tooth Season 3: Release Date
Netflix has not announced the Sweet Tooth season 3 release date yet. We are still determining when Sweet Tooth season 3 will come out, but we can make a good guess. Season 1 of the show came out in June 2021, and season 2 in April 2023, just under two years later. But the COVID virus caused problems during the making of season 2 in New Zealand. Based on this schedule, we expect Sweet Tooth to come out in 2024. However, Netflix has said it's "coming soon," so maybe we won't have to wait that long.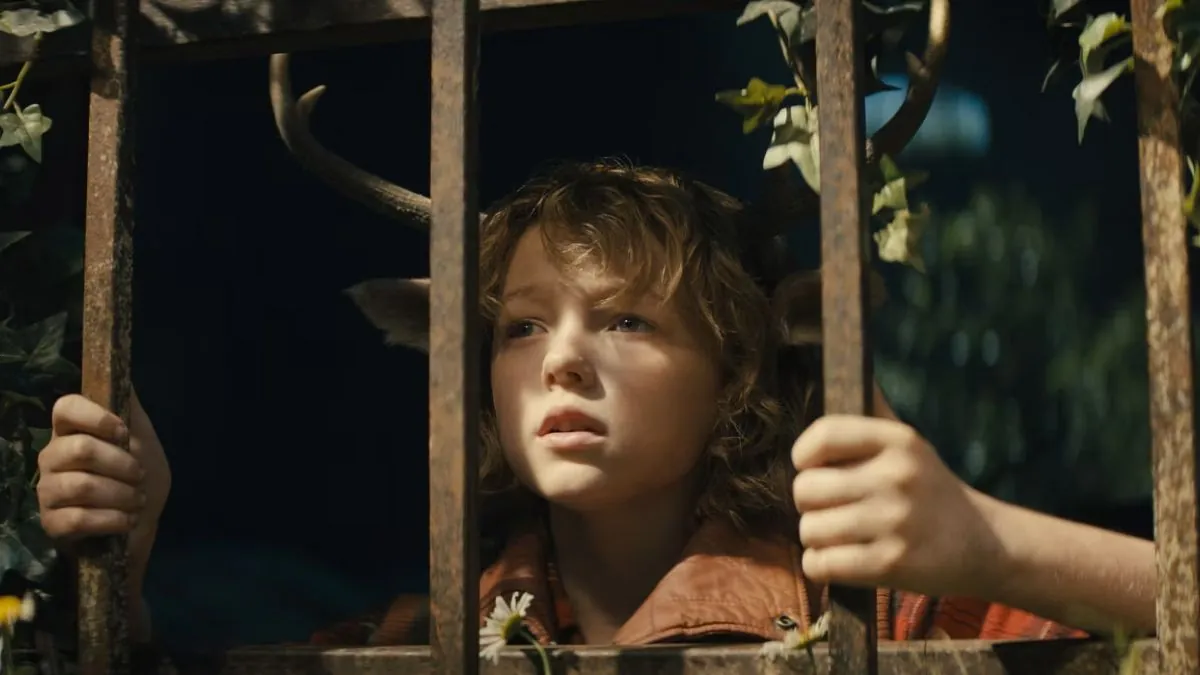 How Many Episodes Will Sweet Tooth Season 3 Have?
Sweet Tooth season 3 will be eight episodes like the series' first two seasons. When the series ends, there will be 24 episodes of the series.
Sweet Tooth Season 3 Cast – Who Could Return?
All of the main characters from Sweet Tooth should be back for the last season. Christian Convery will be back as Gus and Nonso Anozie will be back as Gus's guardian, Tommy Jepperd. Adeel Akhtar will play Dr Singh, Stefania LaVie Owen will play Bear, Naledi Murray will play Wendy, Aliza Vellani will play Rani, and Christopher Sean Cooper Jr. will play Teddy. James Brolin will also return as the voice of the narrator. Also, Amy Seimetz is back as Birdie and has been moved to a series regular. Rosalind Chao, who first appeared as Zhao in Season 2, is also a series regular. In Season 3, Cara Gee (The Expanse) will play Siana, and Ayazhan Dalabayeva will play Nuka. Both will be regulars on the show.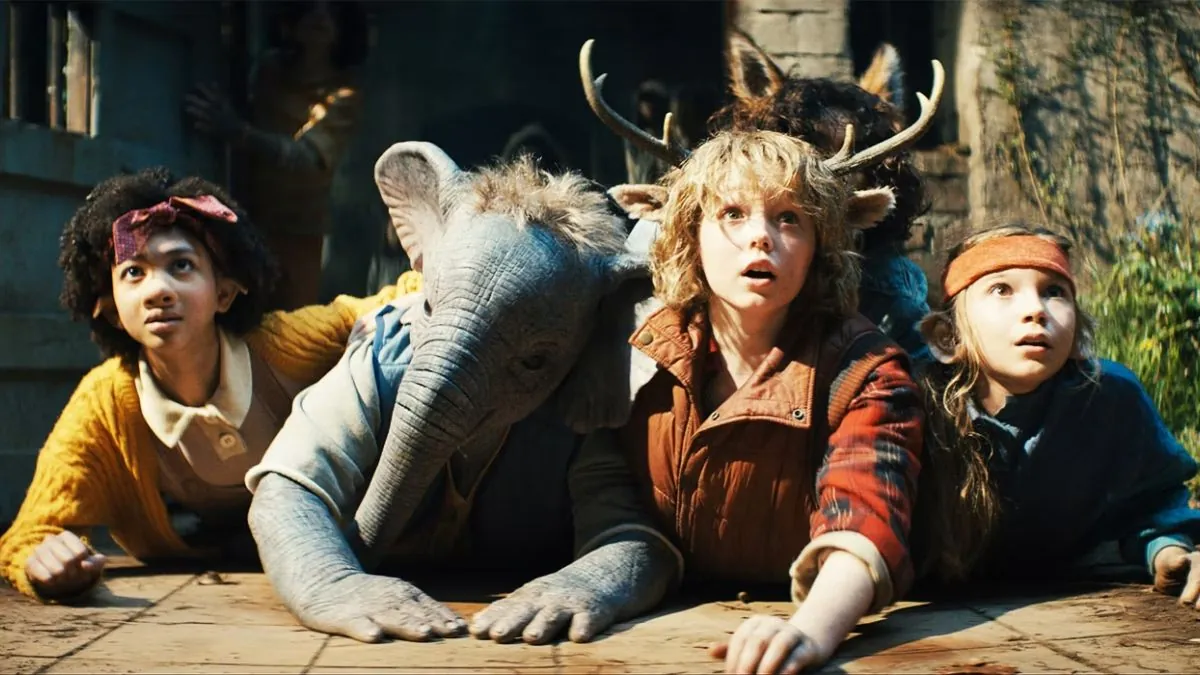 Sweet Tooth Season 3: Plot
Season 3 of Sweet Tooth will pick up where Season 2 left off. Bear, Gus, Jepperd, and Wendy are all going to Alaska. Here's what the show's executive director, Jim Mickle, had to say about the plot of the third season:
"It's another road trip story like Season 1, but in a very different way. Season 3 is an Arctic story with exciting new adventures and what we hope will be a satisfying conclusion to this epic tale. Gus is going to see a side of the world and humanity that he didn't see in Season 1 or 2. In Season 3, everybody is dealing with some kind of wound or emotional loss, whether that was somebody in their life or a part of themselves. Everybody is looking inward and looking to move on and ultimately learning that life doesn't stop. You have to keep putting one foot in front of another."
When And Where Is Sweet Tooth Season 3 Filming?
The excellent news is that! Netflix says that shooting for Season 3 of Sweet Tooth is already over. The third season was most likely shot at the same time as the second season, which wrapped up in June 2022. Even though the streaming service didn't say when Season 3 was shot, we know it was shot in New Zealand, just like the first two seasons.
Who Is The Director Of Sweet Tooth Season 3?
For the first two seasons of Sweet Tooth, Jim Mickle directed, wrote, and ran the show. He will do the same things for the show's final season. Mickle is still one of the show's executive producers, along with Linda Moran, Robert Downey Jr., Susan Downey, Beth Schwartz, and Amanda Burrell. All of Team Downey—Evan Moore, Mel Turner, and Christina Ham all become producers simultaneously. The last episode of Sweet Tooth is being made by Nightshade, Team Downey, DC Entertainment, and Warner Bros. Television, just like the first two seasons.
Where To Watch Sweet Tooth Season 3?
You can watch all the first 2 seasons on Netflix. When Season 3 is released, you will be able to watch it on the same platform.
Is There A Trailer Available For Sweet Tooth Season 3?
No, there is no trailer available for Sweet Tooth Season 3. However, you can watch the trailer for Season 2 below.
You Can Also Take A Look At Other Web Series And Tv Shows' Upcoming Seasons' Release Dates We Have Covered:
Be Entertained And Informed With The Latest News At Topmovierankings.com!