Winter House is an American reality television series. It is a spin-off of Summer House and follows a group of friends vacationing in various wintery locations. Now that Season 7 of Summer House is over, and Bravo should be getting ready for Season 3 of Winter House and all of its cold action. There were some new names and some OGs in the last season.
The slopes didn't get much use, but the drama in the house got a lot worse because people were getting close to each other quickly. When the first episode of Winter House came out in October 2021, no one knew what to expect from the series. Faces from Summer House and Southern Charm, two of Bravo's most popular shows, were used in the new show.
The mini-mansion was in Stowe, Vermont, Kyle Cooke's favourite place to go in the winter when he was a kid. As the last episode of Season 2 was released on December 15, 2022, and there is no news regarding Winter House Season 3, fans are now asking whether Season 3 has been renewed or cancelled. In this article, we will tell you everything about Winter House season 3.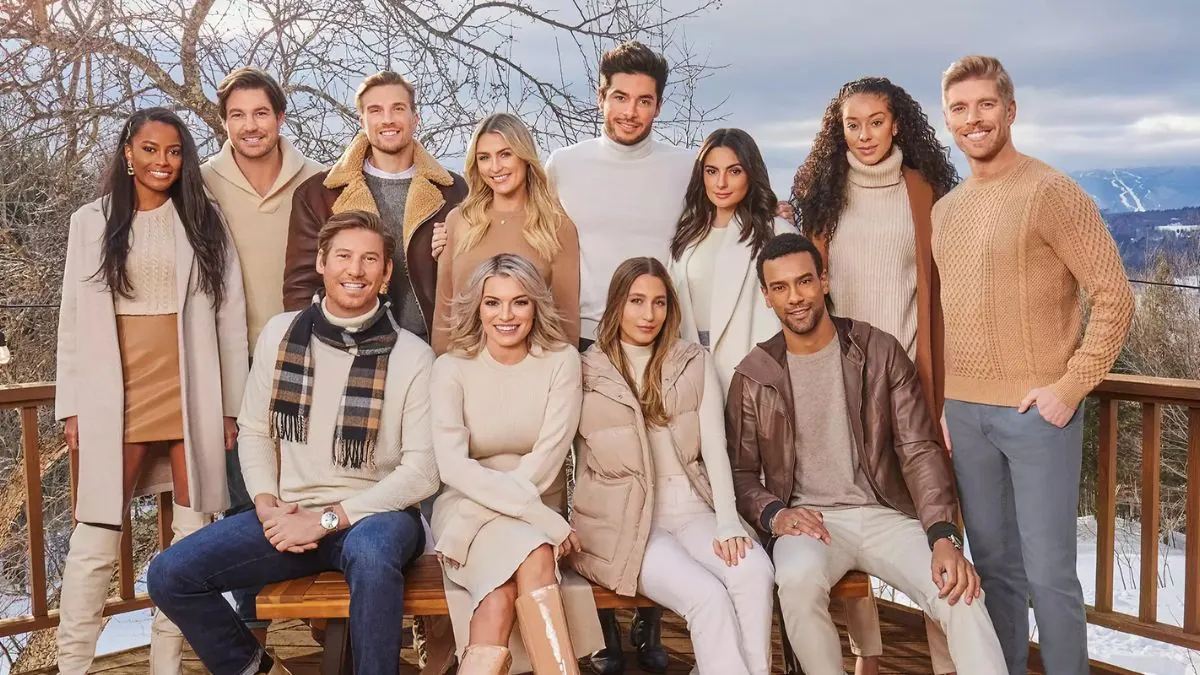 Winter House Season 3: Is It Officially Renewed Or Cancelled?
According to sources, Winter House season 3 has been officially renewed, which didn't surprise viewers when the network shared a clip after the last show of Summer House season 7's reunion. It wasn't a long peek, but it showed that this season will still have lots of fun and games. Production is done, and most scenes were probably shot this past winter.
Winter House Season 3: Release Date
Bravo hasn't said when season 3 of Winter House will come out, but it's likely to be in October 2023. The last two seasons started in October, so the new season will also begin in October. The show usually lasts until the middle of December, right before the holidays.
Winter House Season 3: Cast
The biggest news from Winter House was that Kory, who was with Jessica Stocker last season, had started to like Sam, a newbie to Summer House. Jessica got more clingy in season 2 of Winter House, and gym owner Kory didn't put up much of a fight. But Queens of Bravo's Winter House season 3 preview showed that Amanda would be back and Danielle Olivera would be joining the cast. The cast was seen playing football in the snow. Someone threw a pass to Amanda, who got hit and had a Marcia Brady moment.
During last night's #SummerHouse, #WinterHouse 3 featuring Danielle & Amanda was teased 👀🏈 pic.twitter.com/lnTbYvvACe

— Queens of Bravo (@queensofbravo) June 6, 2023
Where To Watch Winter House Season 3?
You can watch the first two season of Winter House on Bravo. When the third season is released, you able to watch on same platform.
Is There A Trailer Available For Winter House Season 3?
No, there is no trailer available right now. You can watch the trailer for Winter House Season 2 below.
You Can Also Take A Look At Other Web Series And T.V Shows' Upcoming Seasons' Release Dates We Have Covered:
Be Entertained And Informed With The Latest News At Topmovierankings.com!