Although most anime couples have the same age range, a few exceptions exist. This is startling when the gap is ten years or more but is normal at around five years. Age differences of more than ten years might cause several real-life complications. Typically, anime glosses over issues with power structures and social standing.
This article discusses disparities in ages significantly larger than that or even shocking. The difference in ages of some people can be a thousand years or more. Relationships in these anime featured problematic age gaps.
10 Anime Couples with Huge Age Gaps
| | | |
| --- | --- | --- |
| Anime Couples | Anime | Age Gap |
| Kenshin and Kaoru | Rurouni Kenshin | 11 years |
| Kagome and Inuyasha | Inuyasha | 200 years |
| Tsukasa Tsukuyomi and Nasa Yuzaki  | Tonikaku Kawaii |  1,000 years |
|  Kei Kusanagi and Mizuho Kazami | Please Teacher! – | 8 years |
| Asami Onohara and Kyosuke Ichimaru | My Wife Is a High School Girl  | 8 years |
| Nanami Momozono and Tomoe | Kamisama Kiss |  600 years |
|  Satō Matsuzaka and Shio Kōbe | Happy Sugar Life | 8 years |
|  Ryō Amakusa and Ichika Arima | It's Too Sick to Call this Love, KoiKimo  | 10 years |
|  Koshirou Saeki and Nanoka Kohinata | Koi Kaze  | 12 years |
| Chise Hatori and Elias Ainsworth | Mahoutsukai no Yome  | centuries |
1) Kenshin and Kaoru
Rurouni Kenshin's canonical coupling has an age difference of 11. Kaoru is 17 when the story begins, whereas Kenshin is 28. However, it does address that point multiple times, so that's something. The series finishes with them both grown up and married.
Having such a large age difference between partners, especially when one is a minor, is highly unusual. They don't start dating right away, and they don't become an official couple until the series finale. No big surprise, but at least it's something.
2) Kagome and Inuyasha
One of the most famous anime couples, had a much wider age disparity. Despite their initial animosity, Kagome and Inuyasha eventually developed romantic affection for one another. They've saved each other more than once, a big benefit.
Inuyasha attributes his success in romance, optimism, and friendship to Kagome, which certainly doesn't hurt. Even though Inuyasha is just 15 years old in the anime, he is nearly 200 years older than Kagome. His first love, Kikyo, always tormented him in his thoughts. The discovery that Inuyasha is rather old and that Kagome is Kikyo's reincarnation is a shock.
3) Tsukasa Tsukuyomi and Nasa Yuzaki
Tonikaku Kawaii, also known as Fly Me to the Moon, is a romantic comedy whose protagonist couple initially doesn't stand out. This is just a female who met a guy when he was 18, and they got married, right? Why should that come as a surprise? Tsukasa Yuzaki (formerly named Tsukuyomi) is the protagonist and has been around since the time of the Tale of the Bamboo Cutter.
She was the sickly daughter of an imperial servant. She has lived for over a thousand years thanks to the elixir the servant was told to burn on Mount Fuji. The plot revolves around a first kiss, some jitters, and an attempt to help an immortal girl.
4) Kei Kusanagi and Mizuho Kazami
Please, Teacher! comes along at the most inopportune time, just when you thought student-teacher relations were safe. Kei Kusanagi, 15, and Mizuho Kazami, his instructor, who is 23 years old, date and eventually get married. Kei is put into a coma that lasts three years, and alien Mizuho shows up.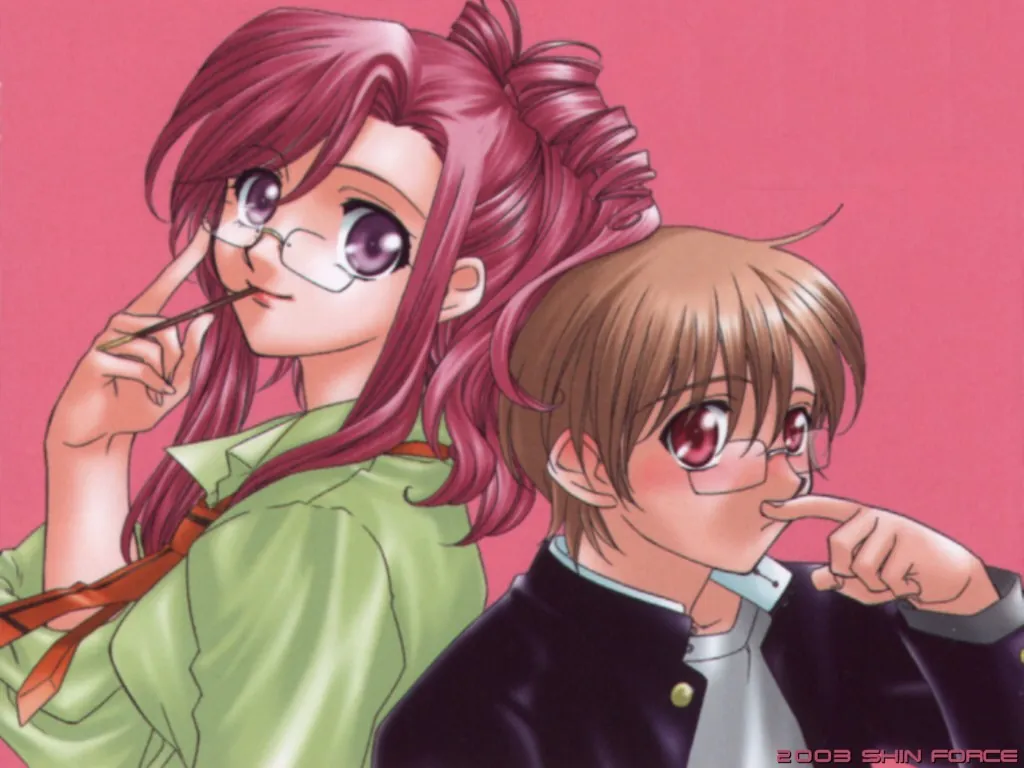 The latter is 18 years old but is trapped in the body of a 15-year-old. The principal finds out about their relationship. They have to get married and keep their secret a secret. Mischief is, of course, made. It combines science fiction with romantic comedy elements, making it one of the most well-liked anime of its kind.
5) Asami Onohara and Kyosuke Ichimaru
This couple, like the ones in Please Teacher!, is married when the anime begins. Unlike Naru Osaka and Nephrite from Sailor Moon, the relationship between Asami Onohara and Kyosuke Ichimaru is much less dramatic. Asami is 17, and Kyosuke is 25. Although the age difference is quite small (just eight years), it is awkward.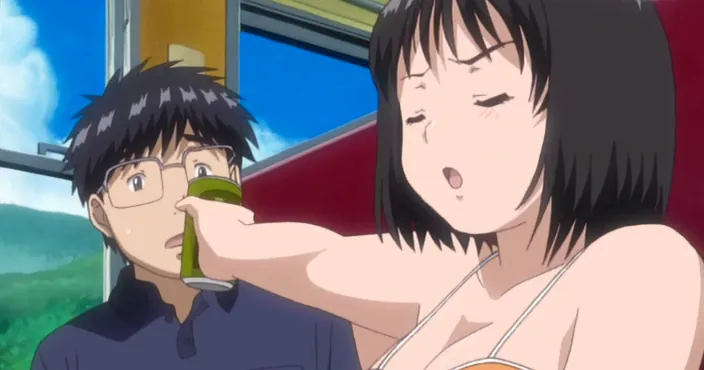 Asami's advances only exacerbate the tension already present in the relationship. They made a pact to wait to have sexual relations until she finished high school. Asami, however, tries to convince Kyosuke to shatter it. There are still a lot of problems for them to deal with, but it's not as horrible as some anime.
Check out some other articles related to anime series:
6) Nanami Momozono and Tomoe
Because of her heroic actions in the anime Kamisama Kiss, the main character, Nanami Momozono, acquires a shrine from its previous owner. Complications arise when Tomoe learns that a kitsune familiar previously frequented the shrine and that she is now his master. The two get together to repair the crumbling shrine and become romantically involved.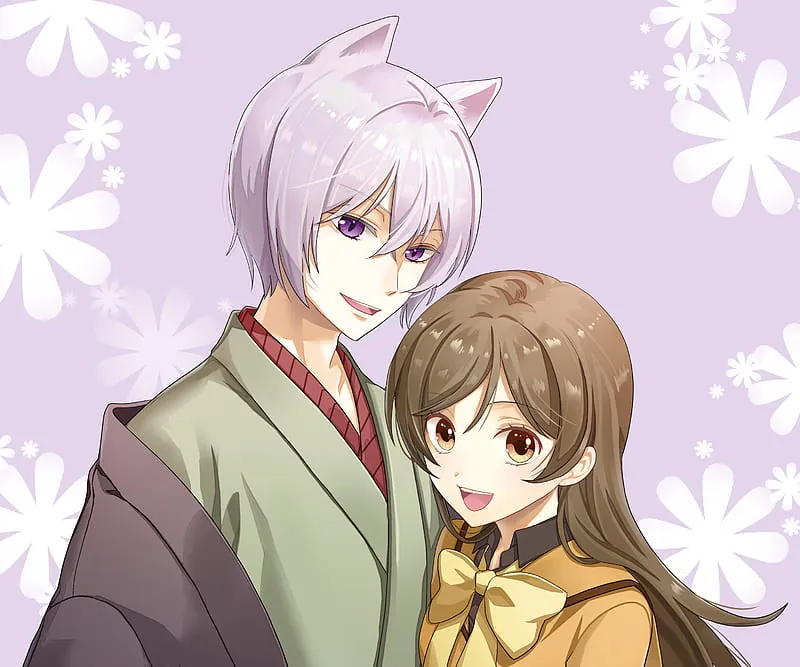 These two individuals started as complete opposites. At the beginning of the series, 16-year-old Nanami is destitute due to her father's gambling debts. She's delightful, sincere, and generous. Tomoe is older than 600 years and couldn't be more different. Because they profoundly impact one another, the story concludes with them finally getting along and married.
7) Satō Matsuzaka and Shio Kōbe
The initial disclaimers pertain primarily to the contents of this entry. Although they are only eight years apart, this pairing represents an older teenager and a younger youngster. The anime looks bleak at the false relationship that a promiscuous teen named Sato Matsuzaka has built for herself.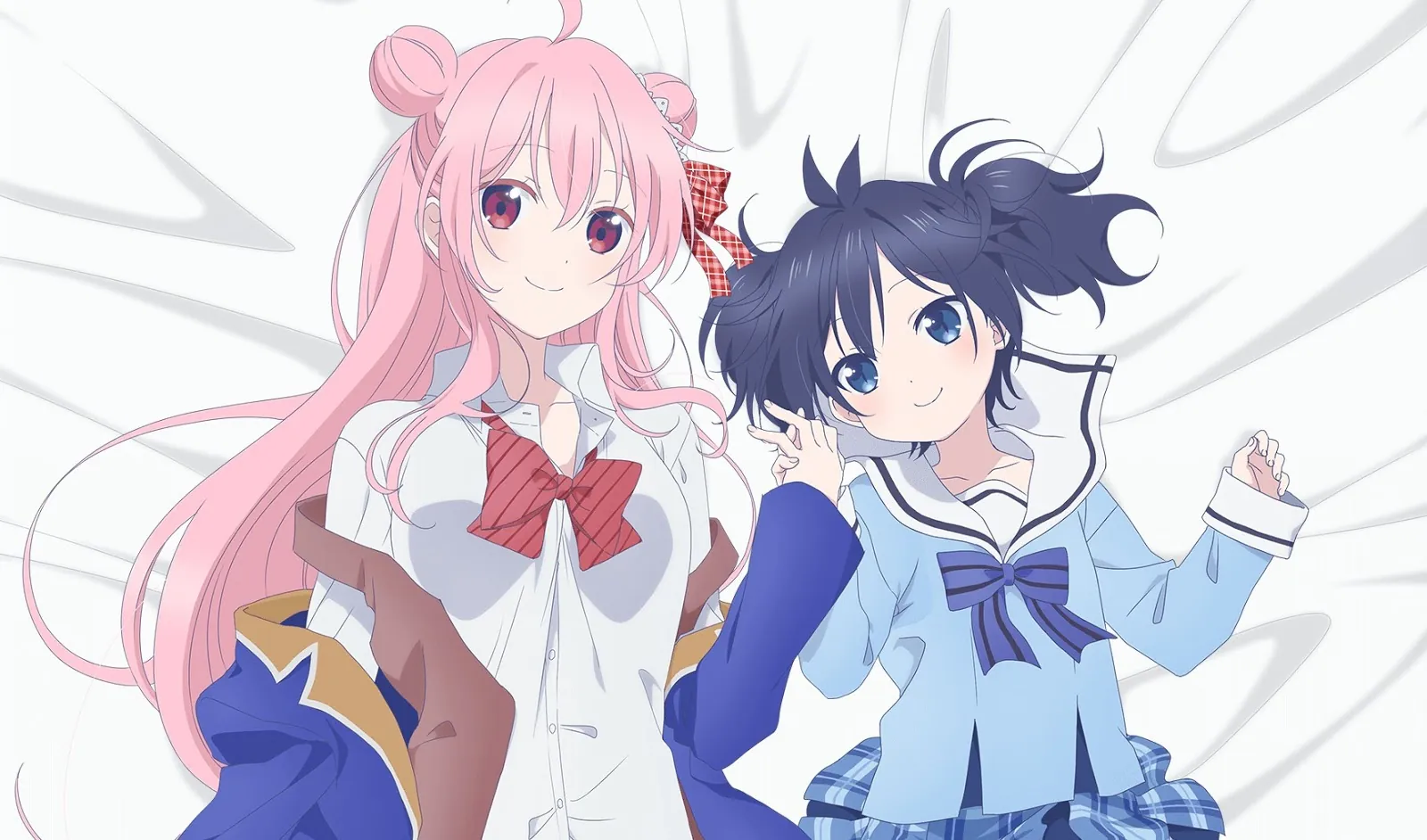 Shio, a stray, is taken in by Sato and treated well in exchange for agreeing to stay in the flat at all times. Bloody consequences followed Sato's resolve to remove any obstacles in their path. She's 16, and Shio's only 8. There is never any s**ual touch, but there is more than enough to indicate why this is deeply unsettling.
8) Ryō Amakusa and Ichika Arima
What happens when a womanizer, aged 27, is rescued by a girl aged 17 at the bottom of a flight of stairs? A one-sided romance that continues till the final episode. RyoAmakusa, the protagonist of KoiKimo, is a salaryman who begins the story very hungover after a night of heavy drinking. High schooler Ichika Arima rescued him when he nearly fell to his death.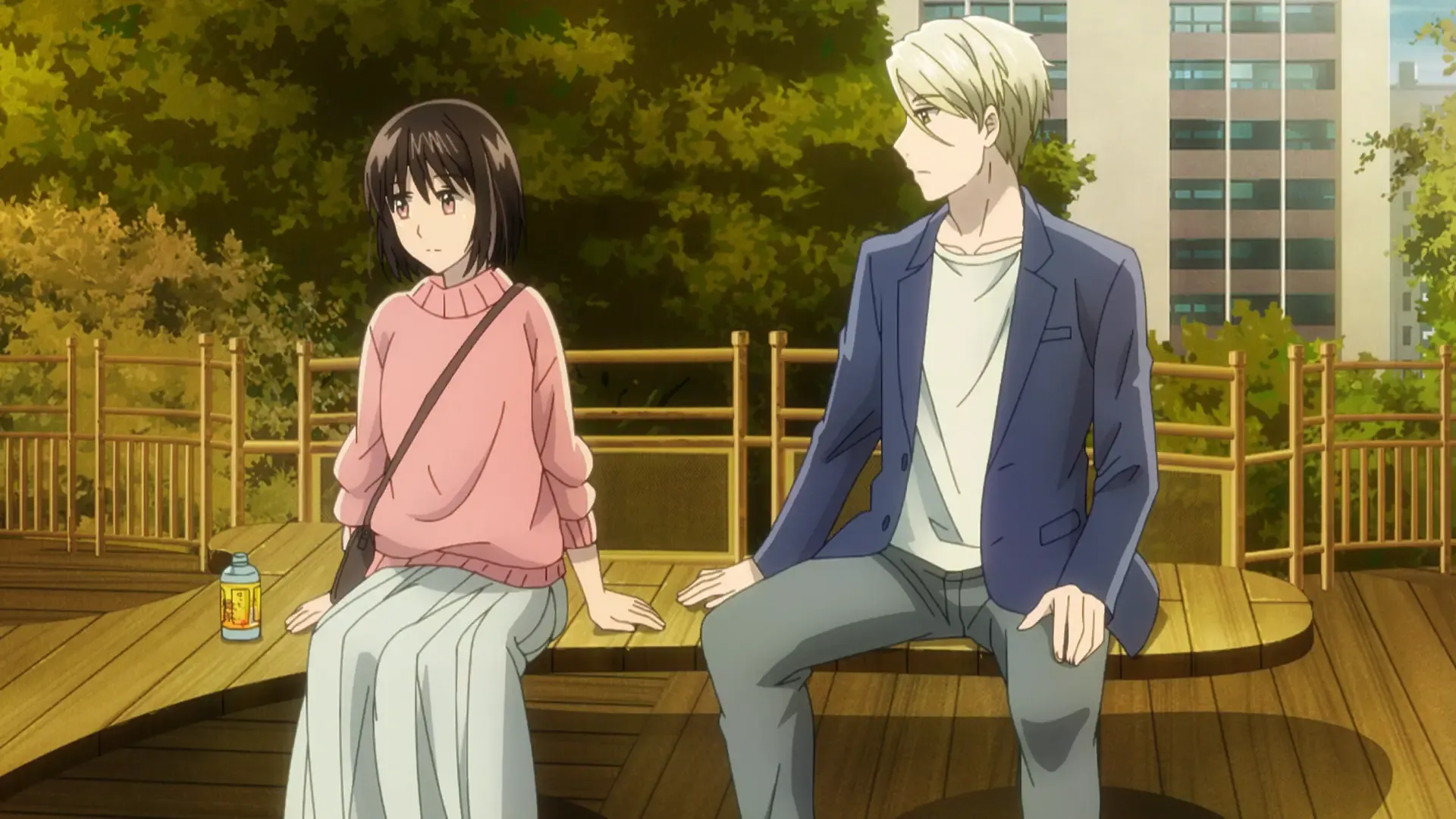 A high school student and a womanizer are separated by ten years. Amakusa falls hopelessly in love with her and showers her with gifts of flowers, chocolate, red roses, and even his body. As they become closer to one another, they begin to alter. Ichika grows in self-assurance as Amakusa changes for the better and quits pursuing her.
When the latter tells him how she feels, he says he won't act on it till she's an adult, but he does feel the same way.
9) Koshirou Saeki and Nanoka Kohinata
While this one does progress into a pair, it presents a far more realistic portrayal of inc**t. Koshirou Saeki, 27, is down and out after rejection and meets Nanoka Kohinata, who is 15 years old. Nanoka had a similar experience with the rejection of a loved one.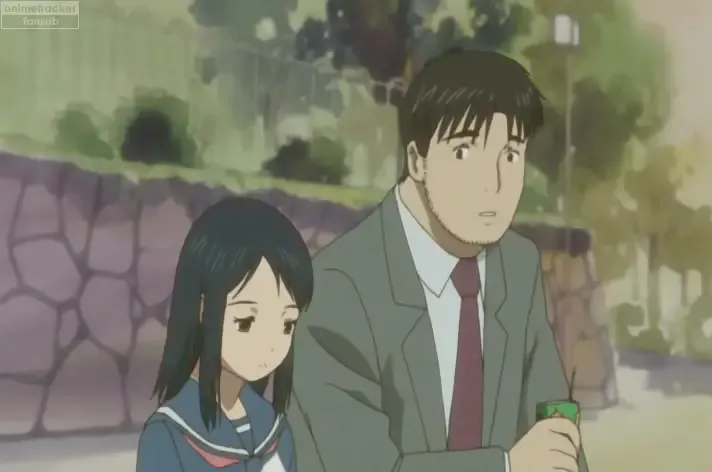 In an unexpected turn of events, the two decided to spend time together and learned they were indeed siblings. This anime avoids the traditional sexyness and cutesiness associated with the subject matter. The relationship is agonizing, full of regret, and filled with difficulties. The series never lets its audience forget this, whether animated or in manga form.
10) Chise Hatori and Elias Ainsworth
Another strangely large age difference are that of a 15-year-old girl and the ancient creature with a beast's head who acts as her manager. Elias buys Chise Hatori at a slave sale and declares that he will make her his Wife as the story opens in The Ancient Magus' Bride. The truth, of course, goes far further than that.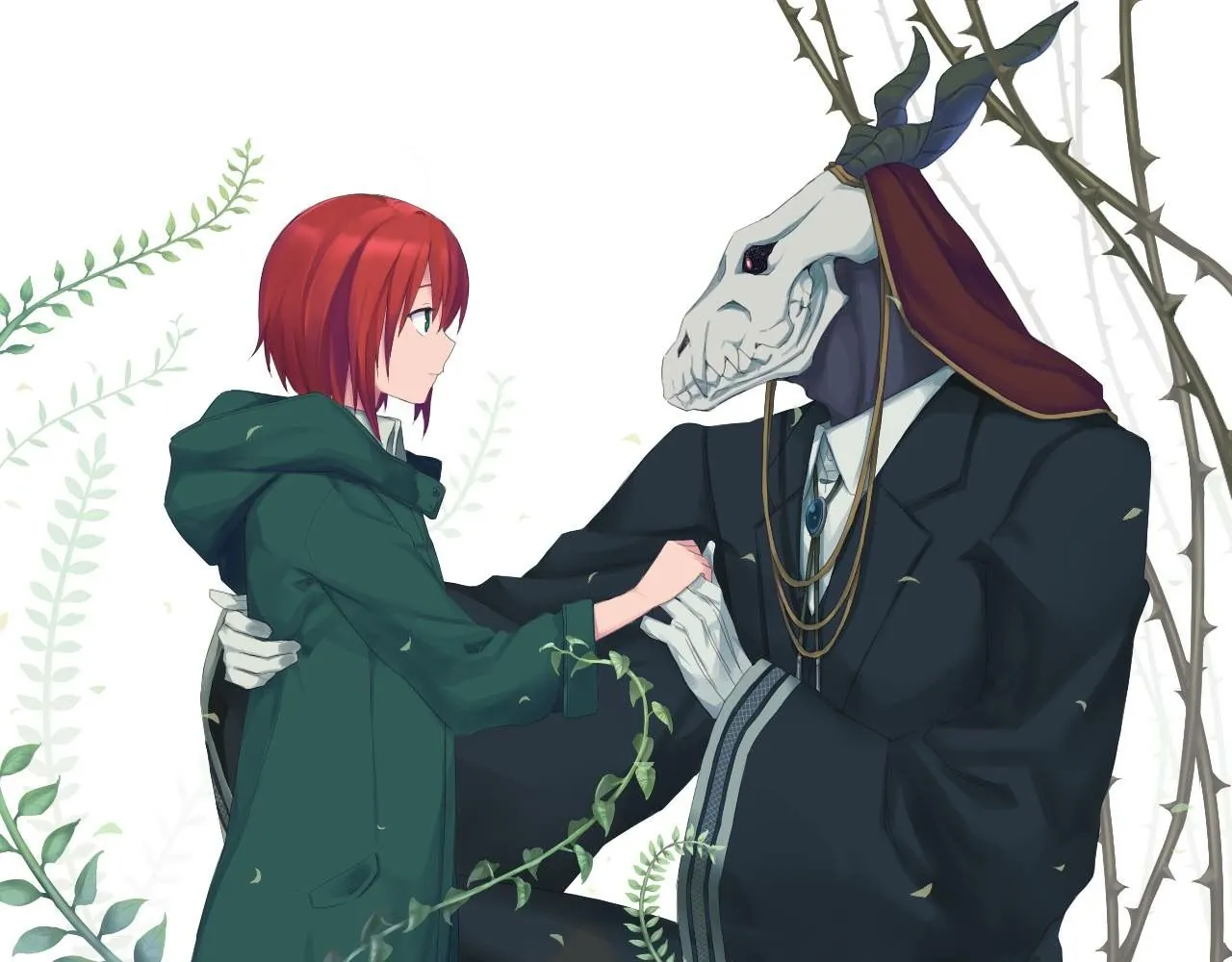 Chise sold herself into slavery in the hopes that she would eventually find a buyer. Her mother committed suicide, and her father abandoned the family when she began drawing demonic attention. Meanwhile, Elias has trouble remembering things and a warped moral compass.
It's an anime adaptation of "Beauty and the Beast." It's worth mentioning that Van Hoenheim, an immortal, and Trisha Elric, a human, spent decades apart in the Fullmetal Alchemist series, even though they weren't the main coupling.
Stay in the loop with the latest news and trends at Topmovierankings.com! Be entertained and informed with our up-to-date content.