One Piece, a series recently celebrated its 25th anniversary, has captivated fans worldwide with its expansive universe and beloved characters. With over 1,000 episodes in the anime and nearly 1,100 chapters in the manga, newcomers may wonder if they can jump into the franchise without feeling overwhelmed. One way to dip your toes into the One Piece universe is by watching the movies.
While the movies are not canonical, they serve as excellent gateways into the vibrant world of One Piece. However, not all movies are created equal. In this article, we'll explore some of the most recommended One Piece movies to help you decide which ones are worth your time.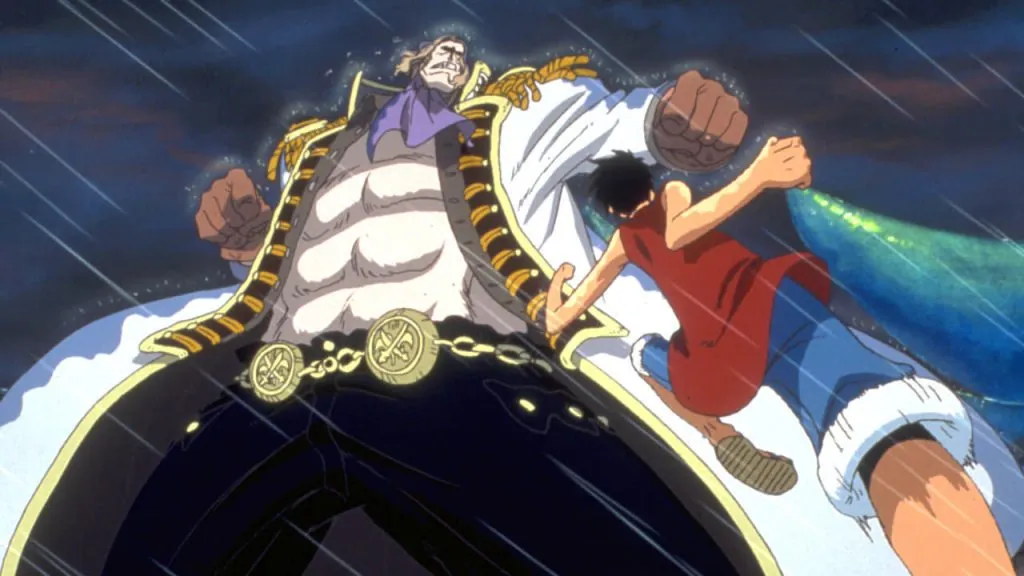 Which One Piece Movies Are Worth Watching?
---
1. Red
 Although released after publishing this article, "One Piece Film: Red" has already generated significant buzz. This ambitious film pushes the boundaries of the One Piece universe, presenting it as a full-fledged musical with unique animation and music. While it shifts the focus away from Luffy, the new character Uta and the spectacular songs make "Red" an awe-inspiring spectacle that celebrates the series' progress.
2. Baron Omatsuri And The Secret Island
 "Baron Omatsuri and the Secret Island" is a significant film in One Piece's history, known for its psychological and reality-twisting narrative. Directed by Mamoru Hosoda, who went on to create acclaimed works, this film showcases the series' absurdity and heartwarming devotion to friendship with a touch of horror.
3. Gold
"One Piece Film: Gold" is a must-watch for fans who enjoy heist films. Set in a Las Vegas-like city, the movie takes a zany and over-the-top approach that embodies the essence of One Piece. The film's introductory montage of the Straw Hat crew is a standout moment, and its unique elements, such as snail security cameras, add to its charm.
4. Strong World
 "One Piece Film: Strong World" holds several notable distinctions. It is one of the movies with heavy involvement from series creator Eiichiro Oda. The film introduces the concept of epic Outfit Changes for the Straw Hat crew and features a memorable entrance involving black coats and rifles. Additionally, it introduces Billy, the King of Ducks, a standout animal companion in the One Piece universe.
If you love peaky blinders, you're likely an anime fan, so you should check out the news here:
5. Z: "One Piece Film
 Z" is a fan-favorite movie that caters to those who love intense shounen fights. While it may not excel in narrative complexity, it delivers action-packed scenes and showcases the macho side of the series. The film also offers a refreshing change of pace with an extended hot spring scene.
6. Stampede
 "Stampede," released in 2019, barely makes the list due to its computer animation and narrative flaws. However, the movie's appeal lies in its extensive cameo appearances by numerous beloved One Piece characters. The battle sequences involving Luffy, Law, Sabo, and others fighting simultaneously provide a delightful treat for dedicated fans.
7. Dead End Adventure
 Released in 2003, "Dead End Adventure" is regarded as the first good One Piece movie. This film features a striking final fight on a decaying ship and showcases the strengths of the Straw Hat crew. While it may have some pacing issues, it effectively introduces the charm and camaraderie of the series.
Conclusion
---
With the vast number of One Piece movies available, choosing the right ones to watch can be daunting. However, considering the recommendations above, you can ensure an enjoyable experience as you explore the One Piece universe. Each movie on this list offers something unique: intense fights, emotional storytelling, or sheer spectacle. So grab some popcorn, sit back, and embark on an exciting journey with the Straw Hat Pirates through the magic of One Piece movies.