A good relationship anime is like nothing else. Anime movies are a great way to get caught up in a touching love story because you usually don't have to wait for the next show to discover what happens to the lovers.
Also, anime movies have great graphics a lot of the time. What are the best anime movies about love? Studio Ghibli and Makoto Shinkai have made a lot of movies about love, but Howl's Moving Castle and Your Name are the ones we want to talk about the most.
But these big names in love movies aren't the only ones who make great ones. Want something to make you cry your eyes out? I Want to Eat Your Pancreas is worth a try.
Want to have a good time? Try the song "The Night is Short, Girl, Walk On." No matter what you read, you will feel your heart beat faster.
Top 20 Romance Anime Movies
| Serial No. | Content |
| --- | --- |
| 1 | A Silent Voice |
| 2 | Your Name |
| 3 | I Want to Eat Your Pancreas |
| 4 | Josee, the Tiger, and the Fish |
| 5 | Howl's Moving Castle |
| 6 | Hotarubi no Mori e |
| 7 | Whisper of the Heart |
| 8 | The Girl Who Leapt Through Time |
| 9 | Weathering With You |
| 10 | Tamako Love Story |
| 11 | 5 Centimetres per Second |
| 12 | The Wind Rises |
| 13 | Ride Your Wave |
| 14 | Words Bubble Up Like Soda Pop |
| 15 | The Stranger by the Shore |
| 16 | Hal |
| 17 | The Anthem of the Heart |
| 18 | Doukyusei |
| 19 | Macross: Do You Remember Love? |
| 20 | The Night Is Short, Walk On Girl |
1. A Silent Voice
Shouya Ishida used to pick on his friend Shouko Nishimiya when they were kids, mostly because she was hard of hearing. He ended up paying for what he did when his peers made fun of him, and many also took part in the bullying.
Years later, he feels terrible not only about losing his own social life but also about how mean he was to Shouko.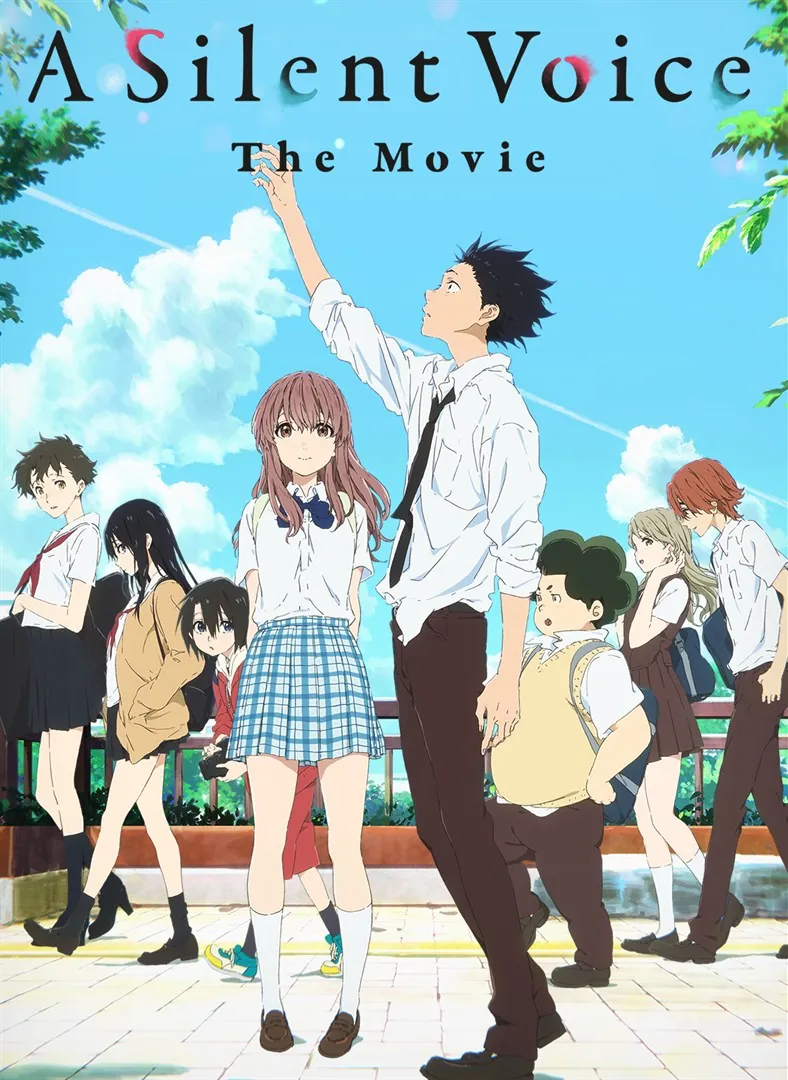 When he sees her again as a teenager, he wants to make up for what he did. Soon, he learns that their budding relationship is about a lot more than just the pain of the past, but the pain of the past never really goes away.
2. Your Name
Mitsuha Miyamizu, a girl from the country, starts to switch bodies with Taki Tachibana, a busy boy from Tokyo. Because they don't understand what's happening, the two begin discussing their lives to figure out what's happening.
They soon realize that they don't live in the same timeline and that Mitsuha is dead in Taki's timeframe. He'll have to go beyond time to save the girl he's grown to love.
3. I Want to Eat Your Pancreas
The main character, who isn't named, doesn't see any reason to talk to other people and spends most of his time alone. When he finds out that his classmate Sakura Yamauchi has cancer that will kill her, he doesn't feel much sympathy for her.
But Sakura wants the main character to be around to help her check things off her list of things to do before she dies. As he gets pulled into more and more social events, he starts to care about Sakura and realizes that connecting with other people is more important than he thought.
Take A Look At Other Anime Article Similar Like this, We Have Covered:
4. Josee, the Tiger, and the Fish
Tsuneo Suzukawa work several part-time jobs so that he can study marine biology abroad, which is his dream. When he stops a young woman's wheelchair from racing down the street, he takes care of Josee.
Josee doesn't think she needs a guardian because she can care for herself just fine. She would be right if there weren't so many places outside her house that wheelchair users couldn't reach. But her overprotective grandmother won't let her.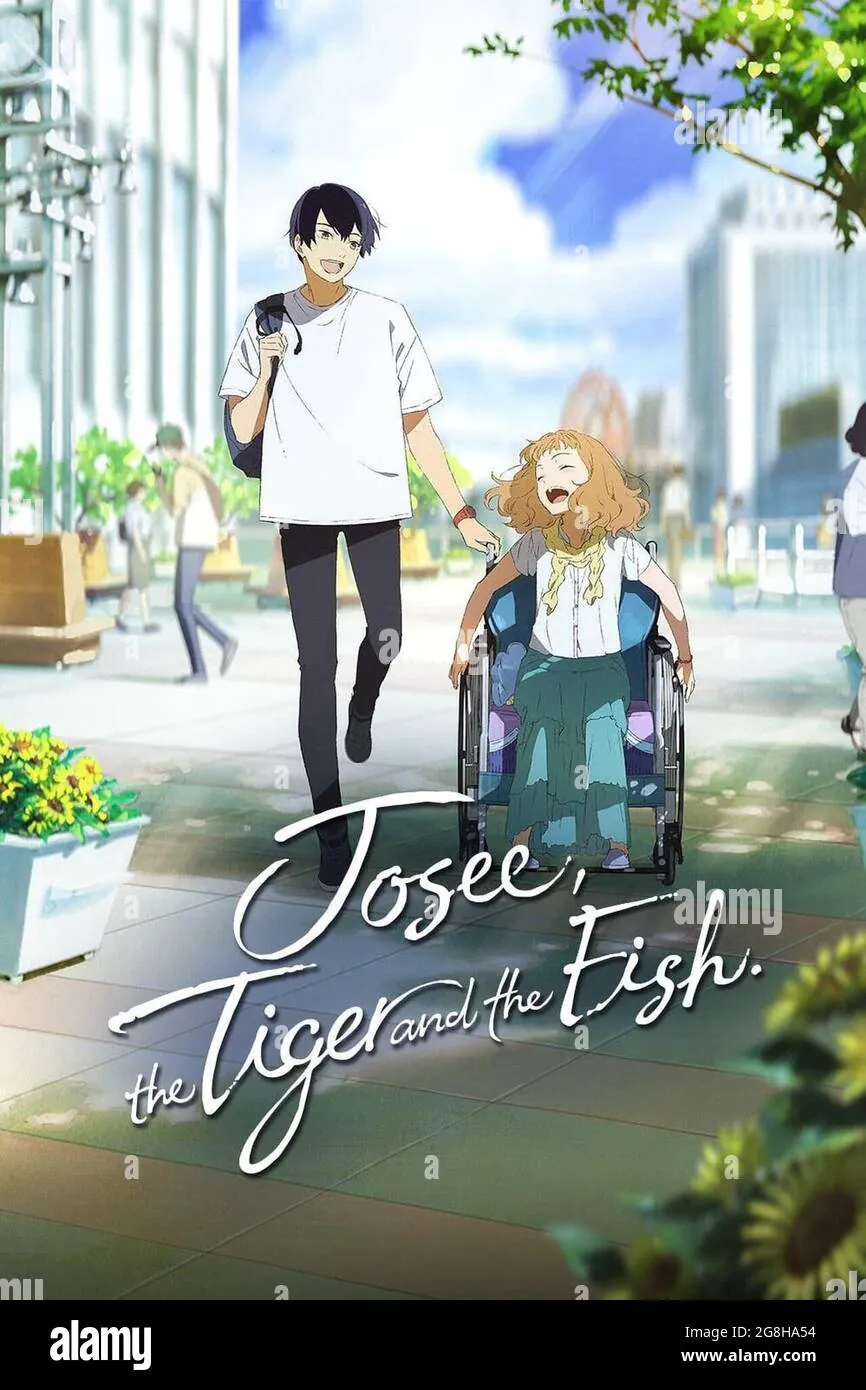 Even though Josee doesn't want Tsuneo to be her caretaker, she and Tsuneo become close because Tsuneo helps Josee do what she wants, not what her grandma wants her to do. In the meantime, Josee is beginning to understand Tsuneo's hopes and dreams.
5. Howl's Moving Castle
Sophie Hatter works hard daily in the hat shop her family owns. She has never wanted more for herself. When she meets Howl, a strange wizard living in a castle that moves around, her life changes by chance.
Because the Witch of the Waste is jealous of their closeness, she turns Sophie into an older woman. She goes to Howl's castle to figure out how to break the curse. In the meantime, she meets Howl's strange friends and gets closer to Howl himself.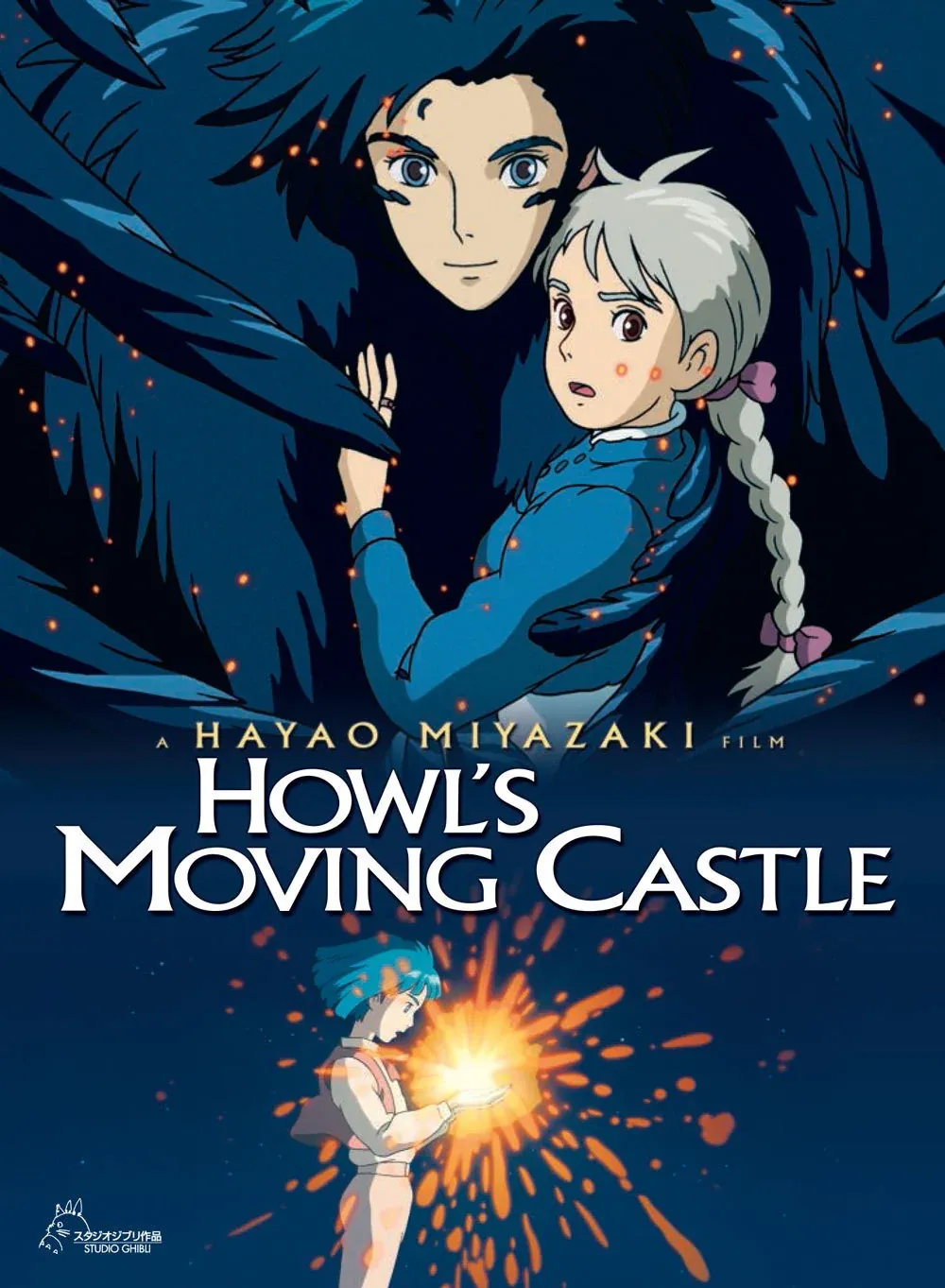 As she does this, she learns more about what she wants from life. But she still has to deal with the Witch of the Waste and the fight that is getting ready to break out.
6. Hotarubi no Mori e
If you need to cry, Hotarubi no Mori e is a great movie. Hotaru Takegawa, who is six years old, gets lost in the woods near her grandfather's house. Wearing a mask, a strange boy named Gin helps her find her way.
She hugs him to thank him, but he doesn't let her. Gin is under a curse that says if someone touches him, he will disappear. He asks Hotaru not to return because of this, but she keeps returning to Gin.
As Hotaru grows up, the two of them start to like each other. But their love can't grow if Gin can't be touched.
7. Whisper of the Heart
When 14-year-old Shizuku Tsukishima finds out that a boy named Seiji Amasawa has been checking out many of the same books she has, she decides she wants to get to know him. She gets the chance when a strange cat she meets at the train station leads her to an old shop.
There, she finds Seiji Amasawa and a strange statue called the Baron. Seiji has an important goal he wants to reach, but Shizuku is still trying to figure out what she wants to do with her life.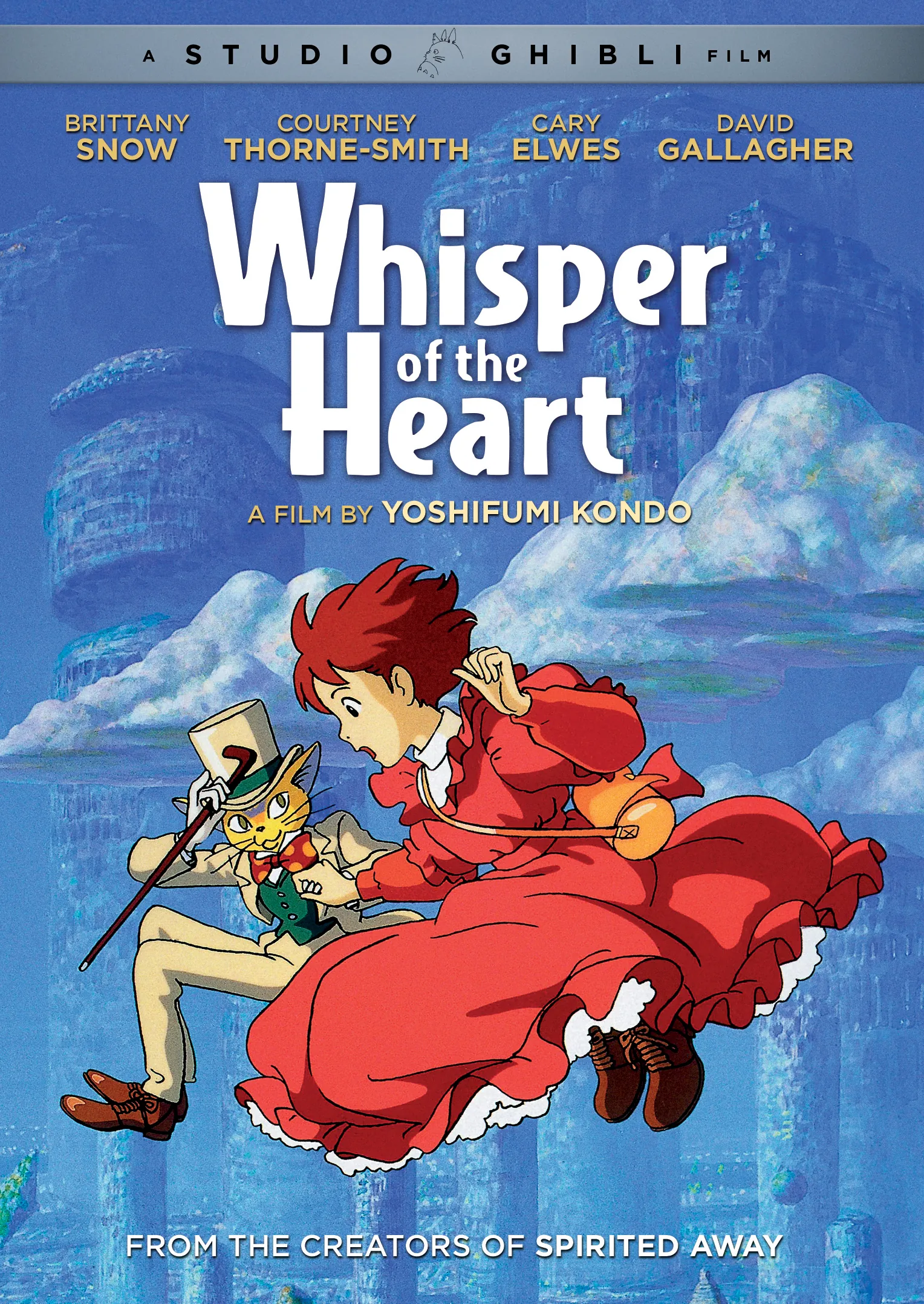 This gets in the way of their friendship. But her new friendship with Seiji could be just what she needs to figure out.
8. The Girl Who Leapt Through Time
Makoto Konno is in her last year of high school and doesn't know what to do after graduation. She hangs out with her friends and plays baseball, but she also gets a skill she didn't expect: she can jump through time.
After using it for silly things like marathon karaoke sessions and getting to school on time, she learns she only has a few time leaps left. Not only that but the changes she makes to how time works have effects that she didn't expect.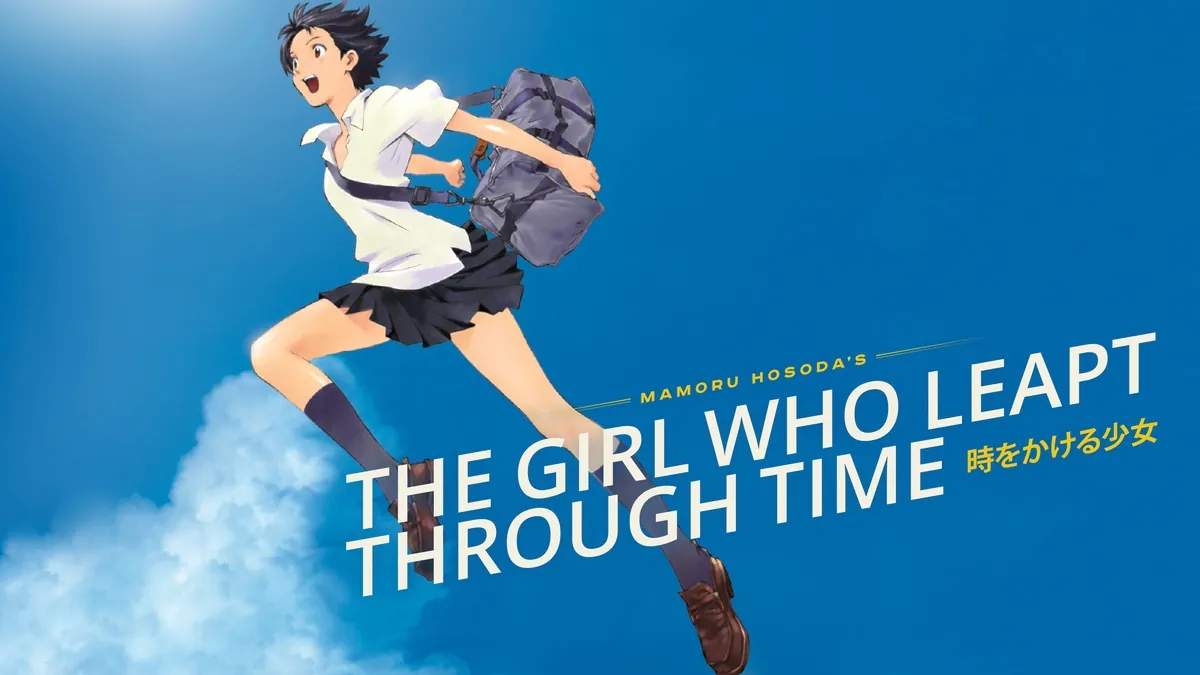 Chiaki, one of Makoto's friends, is also messing with time for his reasons.
9. Weathering With You
Tokyo has been getting almost constant rain for no apparent reason. This makes life harder for everyone, especially for runaway high school student Hodaka Morishima, whose job at a small printer barely pays the bills, and orphan Hina Amano, looking for work to support herself and her younger brother.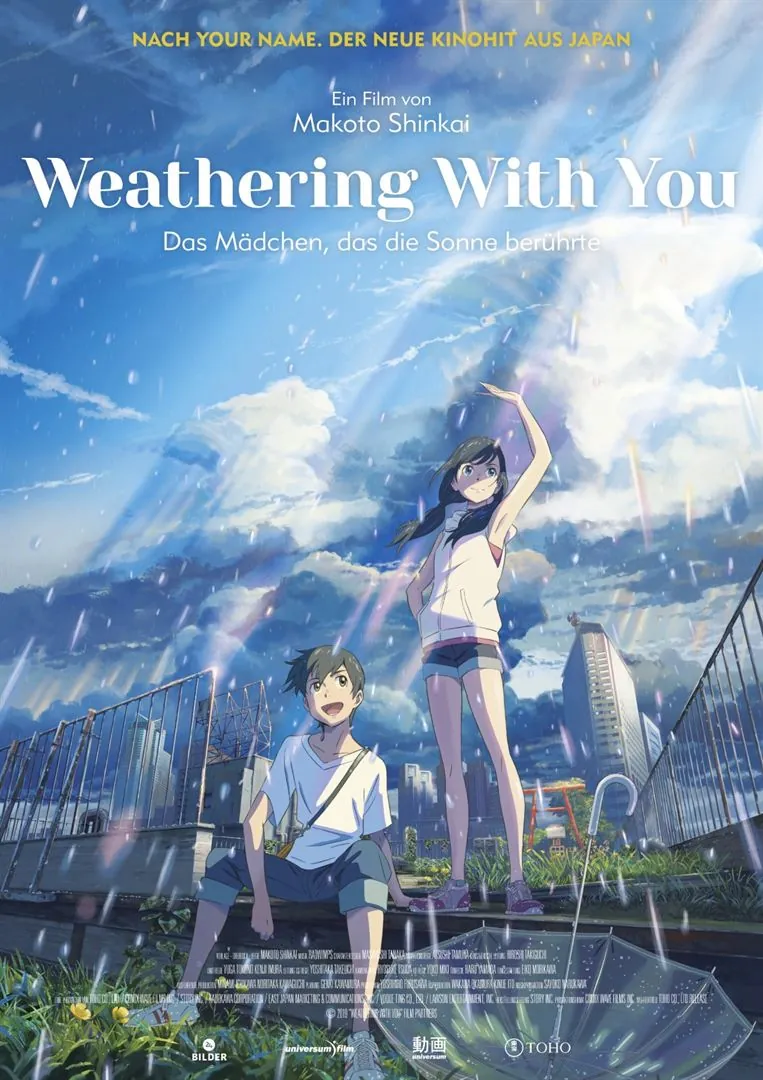 When Hodaka saves Hina from some bad guys, he brings them together. When Hodaka learns that Hina can briefly bring the sun out by praying for it, he and Hina start a business and market her as a "sunshine girl." But having so much power doesn't come for free. There will be a terrible cost.
10. Tamako Love Story
Mochizou Ooji has had a huge crush on Tamako Kitashirakawa, the daughter of the mochi shop that competes with his family. He faces a tough choice as he gets ready to go to college.
He wants to go to Tokyo to study, but he doesn't want to leave Tamako. Tamako has no plans other than to keep working at her family's mochi shop so they will be apart for a long time.
If he ever wants to tell Tamako how he feels, he has to do it now. Can he find the courage?
11. 5 Centimetres per second
5 Centimetres Per Second, like most of Makoto Shinkai's movies, is about two people who love each other but can't be together. This is one of the more serious things he has said about the subject. Takaki Toono and Akari Shinohara have known each other since they were young and are now in love.
But they're not adults who can make decisions; they're kids who must go where their parents go. When Akari's family moves away, they are no longer together. Even though they try to keep in touch, it's not the same.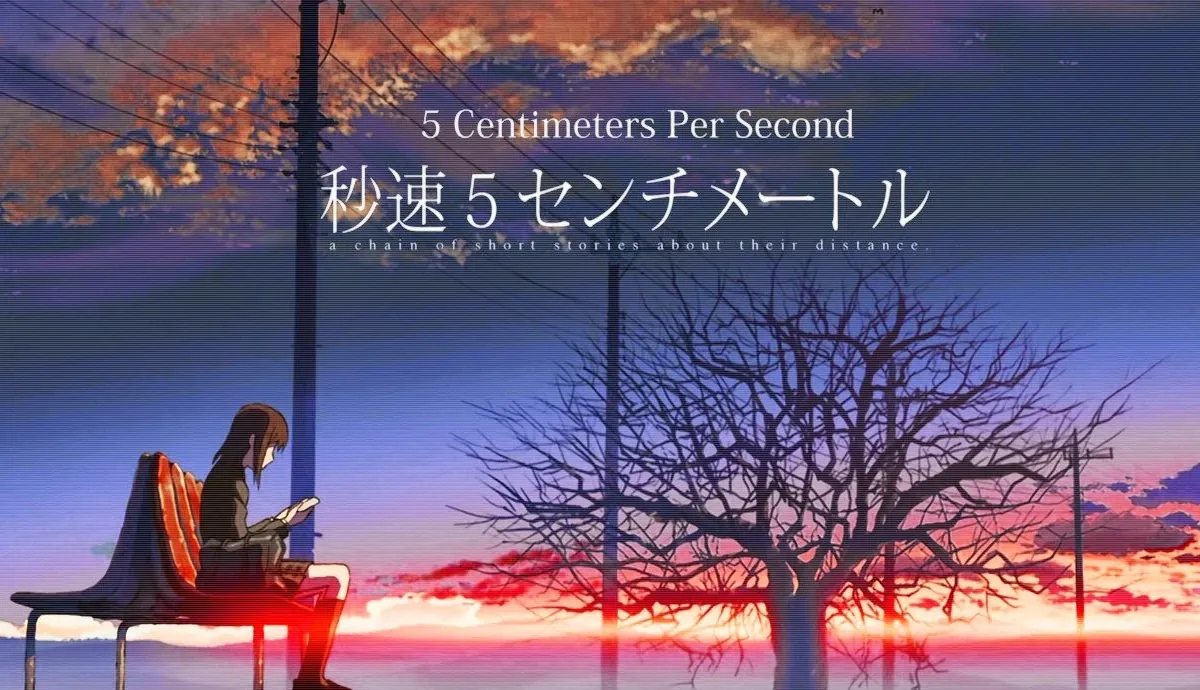 Just before Takaki finds out, he has to move even farther away; the two decide to get together one last time. Because of the weather and the delay in the train, they don't get to spend much time together.
12. The Wind Rises
This praised Ghibli movie is a must-see for anyone who likes historical romances. The movie is about a made-up version of the military engineer Jirou Horikoshi, who helped make the Mitsubishi A6M Zero fighter plane.
This is the plane that was used in the Pearl Harbour attack. This movie shows the events from a point of view that Americans don't often get to see. But it also tells a more personal story about Jirou's path to making this weapon while facing problems like earthquakes and the destruction of war.
He starts to wonder why he's doing what he's doing and how many people might die. He falls in love with a woman named Naoko Satomi while going through all of this.
Even though they both love each other, they decide to get married. However, Naoko's poor health is another big problem.
13. Ride Your Wave
Hinako Mukaimizu is a college student who doesn't know what she wants to do with her life. All she knows is that she loves surfing and the beach. Minato Hinageshi saves her life when the fire in her room starts.
Hinako is amazed by how hard Minato works, and Minato is kind of interested in learning how to surf. Hinako tells Minato about her interest, and as she does, the two fall in love.
Surfing can be fun, but it can also be risky. An accident turns Hinako's life upside down, and she has to decide what she wants to do with it. Having Minato by her side makes this hard job easier.
14. Words Bubble Up Like Soda Pop
The cute love story Words Bubble Up Like Soda Pop is about two people who have trouble talking to each other but in very different ways. Usually, Yui "Cherry" Sakura talks through poems instead of words.
On the other hand, Yuki "Smile" Hoshino is a bubbly, energetic girl who wants to be a smile-inducing influencer. However, she hides her smile behind a mask because she is embarrassed by her buckteeth. They get to know each other as they work together at a charity center.
There, they both end up helping an older man find a record from his youth that he wants to listen to one more time before he goes completely crazy. In the process, they get closer together and learn to show who they are.
15. The Stranger by the Shore
Shun Hashimoto and Mio Chibana are both living in Okinawa. Shun's parents kicked him out because he is gay, and Mio's parents don't know why she is staying. The two of them get along right away, but when Mio has to go back to mainland Japan, their friendship starts to fall apart.
When Mio returns to the village three years later, he plans to tell Shun that he loves him. This gets harder when he learns that Shun has been through a lot since they last saw each other and is much less willing to commit to a relationship than he once was.
If they want their relationship to work, a lot needs to change.
16. Hal
When Kurumi's boyfriend Hal dies in an airplane crash, she is heartbroken and ends up staying home alone. Her uncle buys a realistic robot named Q01 to help her escape her suffering. Q01 is made to look and act exactly like Hal.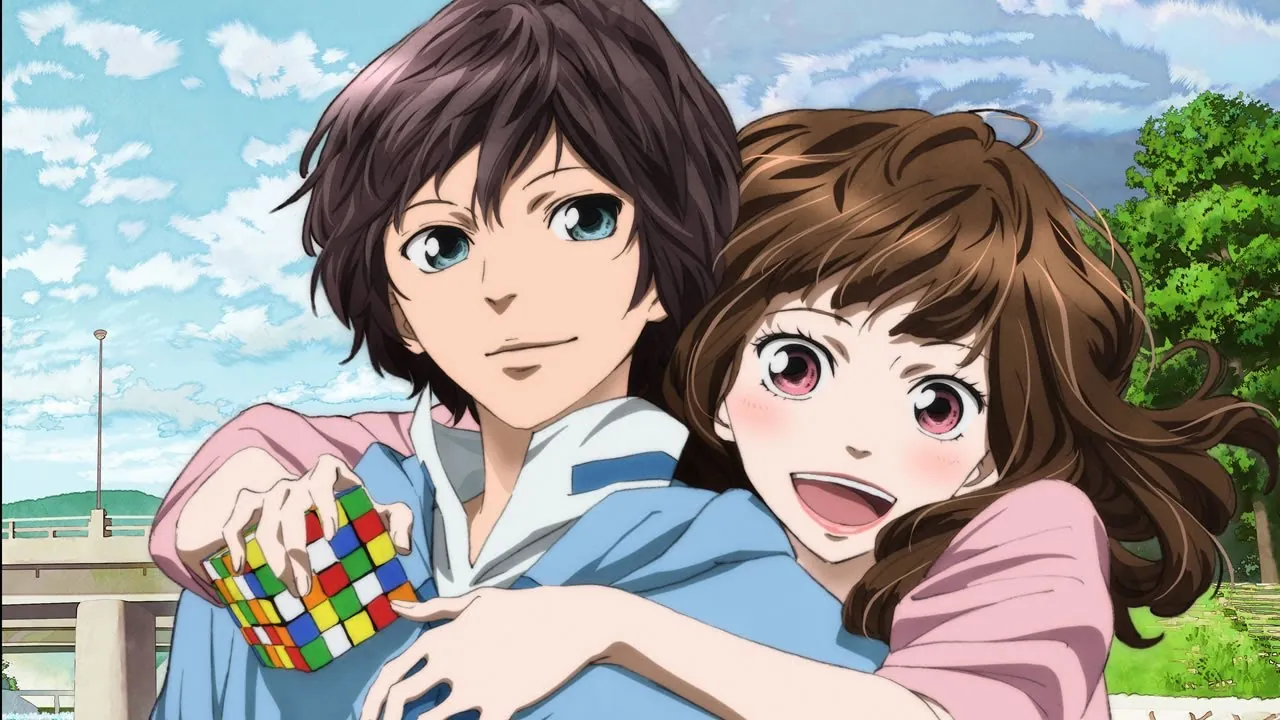 At first, Kurumi thinks he's a bad choice, but she gets to know him better over time. But Q01 isn't just an item; he has his secrets. Can real connections be made between artificial life and real life?
17. The Anthem of the Heart
Jun Naruse is a happy, talkative girl who believes in happy ends and fairy tales. Because she talks too much, she accidentally tells everyone about her father's affair, which causes her parents to get a divorce and blame her for it.
Traumatized by what happened, her feelings take the form of a "fairy egg," a magical creature that stops her from being able to talk. Even though she can't talk, Takumi Sakagami, Natsuki Nitou, and Daiki Tasaki choose her to be the lead in their school's show.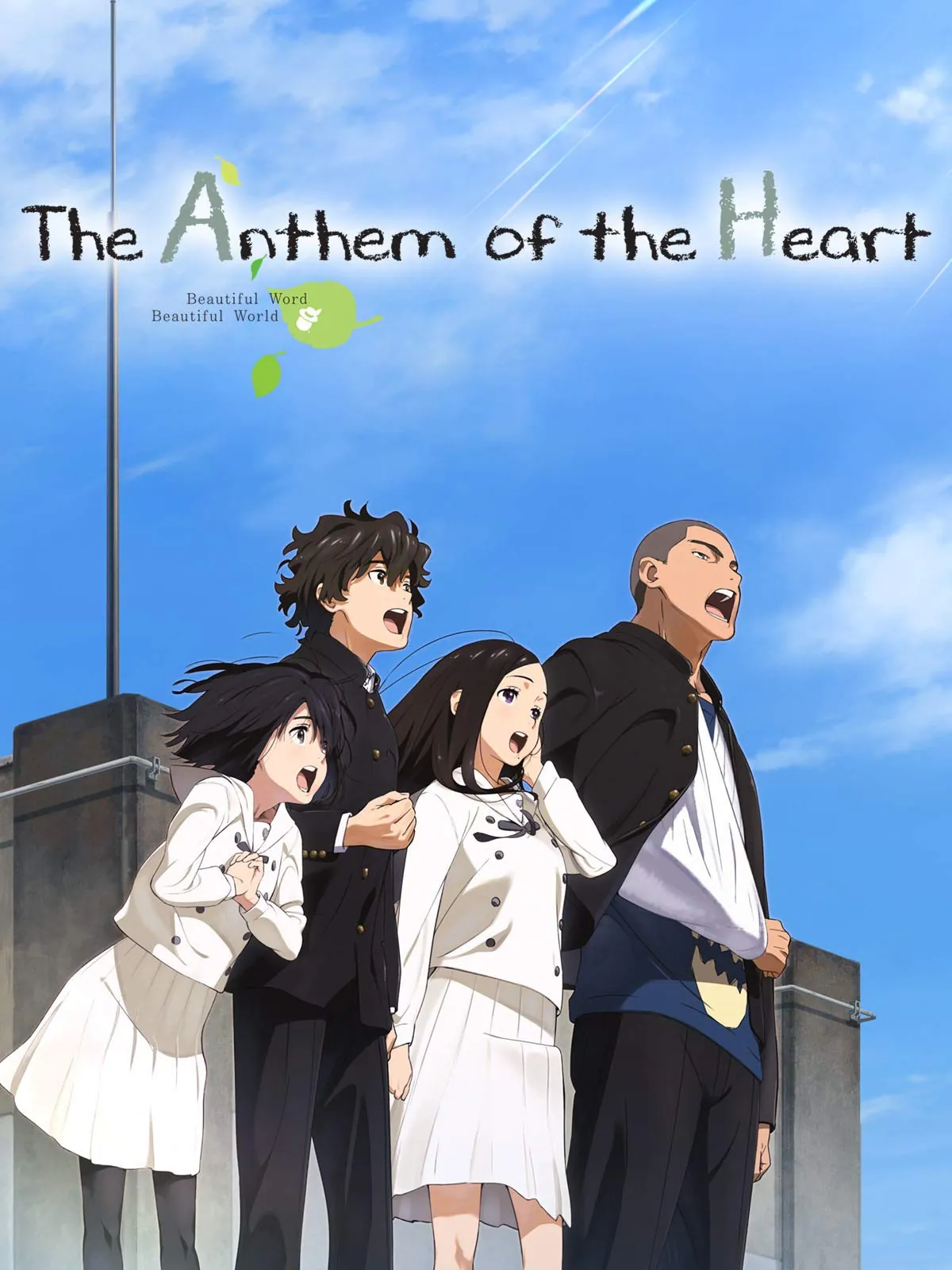 She becomes interested in the musical when she hears Sakagami's beautiful singing voice. Jun might be able to talk to Sakagami by singing, and she might also fall in love with him. He could be the fairy tale prince of her dreams.
18. Doukyusei
Doukyusei is a simple but sweet love story about two boys who are very different from each other. Hikaru Kusakabe is a laid-back kid whose main interests are his rock band and the good times he'll have in the future.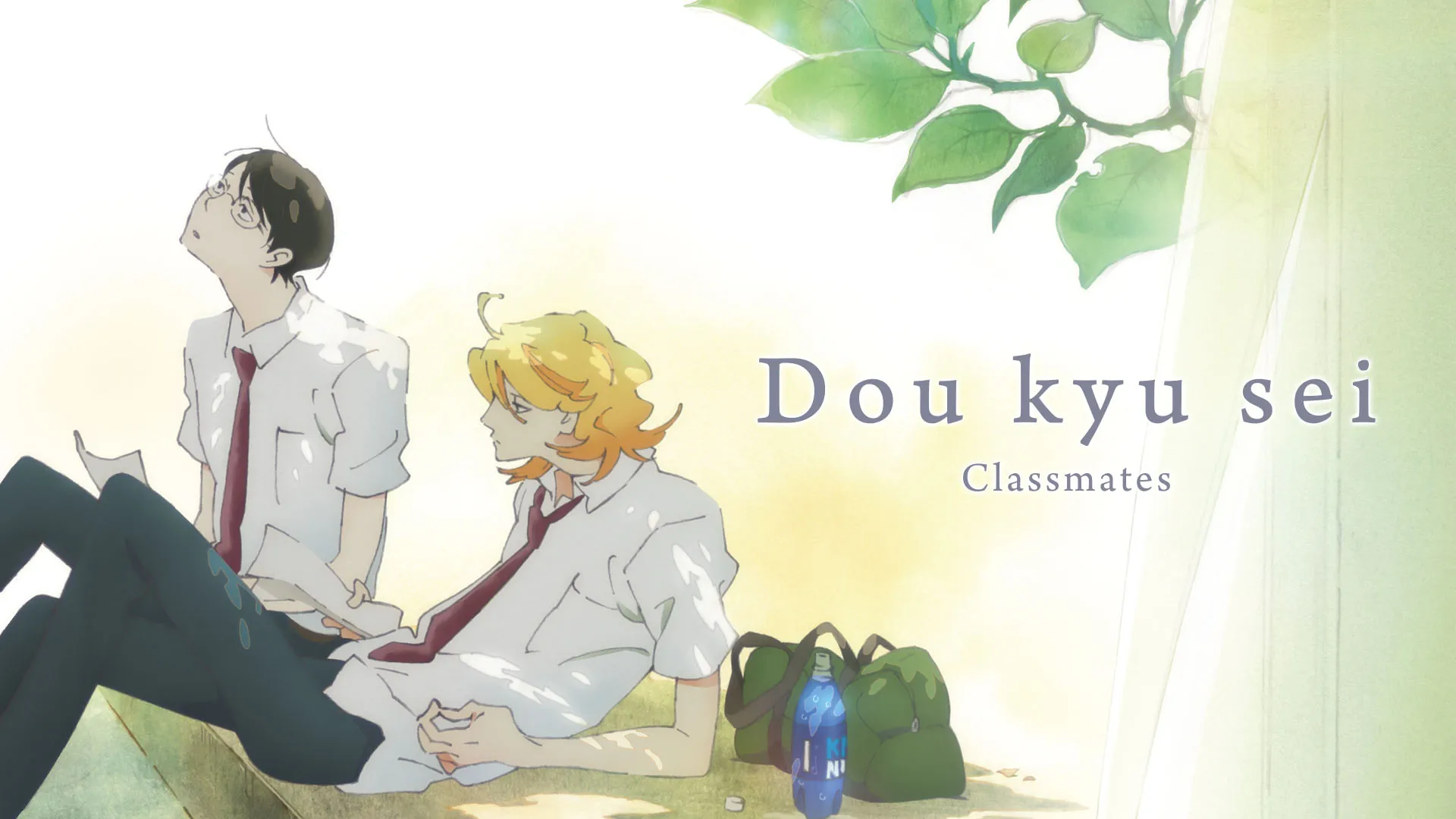 Rihito Sajou is a straight-A student who works hard to get good grades to plan for his future. When their whole class has to participate in a chorus event, they get to know each other. Rihito can't sing, but Hikaru is happy to teach him.
19. Macross: Do You Remember Love?
Want to read an old favorite? Try out Macross: Do You Remember Love? The spaceship Macross is returning to Earth with a city's worth of civilians and fighters on board. It has been light-years away from Earth because of a warp drive.
Even though the alien races Zentradi and Meltrandi are always a threat, mecha fighter pilot Hikaru Ichijou falls in love with the city's hero, Minmay Lynn.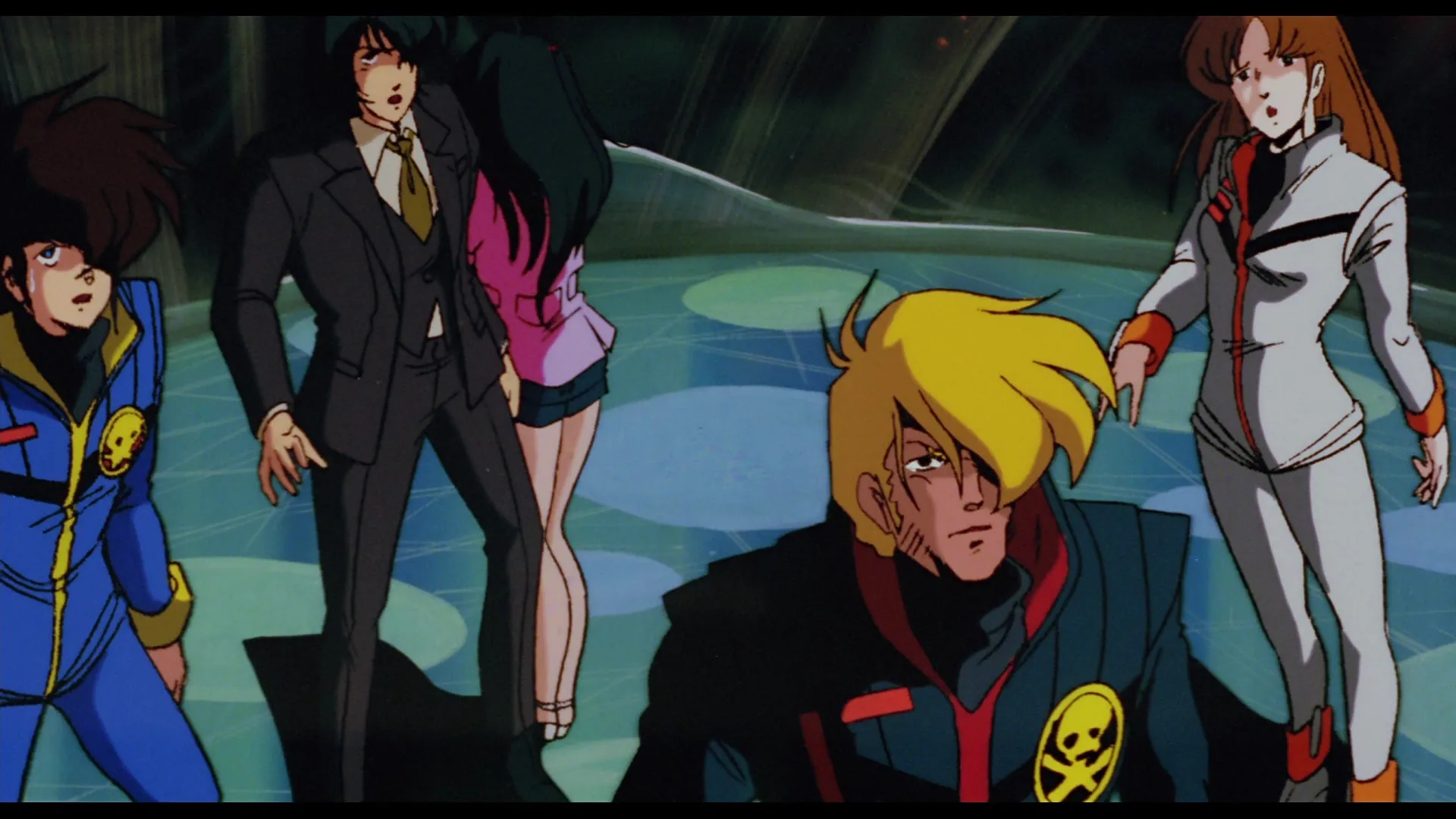 But not everyone is as happy about their relationship as they are. Because Minmay is a star, the people around them strongly disapprove of their relationship. Since the aliens always put Hikaru's life in danger, nothing is easy for these two.
Minmay puts her emotions into her music, which is just what is needed to make peace.
20. The Night Is Short, Walk On Girl
The Night Is Short, Walk On Girl is a film about a young woman's trip through the busy nightlife of her town. It is a crazy and happy movie. But it is also a love story.
Her "senpai" is trying very hard to find a rare book from her childhood that he wants to give to her and win her heart while she is out drinking with magical beings. Don't miss this movie if you want to see something completely crazy and surprisingly moving.
Stay in the know with the latest news and updates from Topmovierankings.com! Become part of our thriving social media community, where your ideas and opinions matter.