The reality show Bigg Boss has always been a hotbed of controversies, relationships, and unexpected twists. As the 17th season of this popular show is about to kick off, fans are in for a treat with the rumored participation of 'Udaariyan' stars Isha Malviya and Abhishek Kumar.
The premiere of Bigg Boss 17 has already set the stage on fire, and leading the drama are none other than the former co-stars, Abhishek Kumar and Isha Malviya. Their heated exchange in front of the host, Salman Khan, has left fans and fellow contestants in shock. But what's the story behind their intense face-off? Let's delve into the details.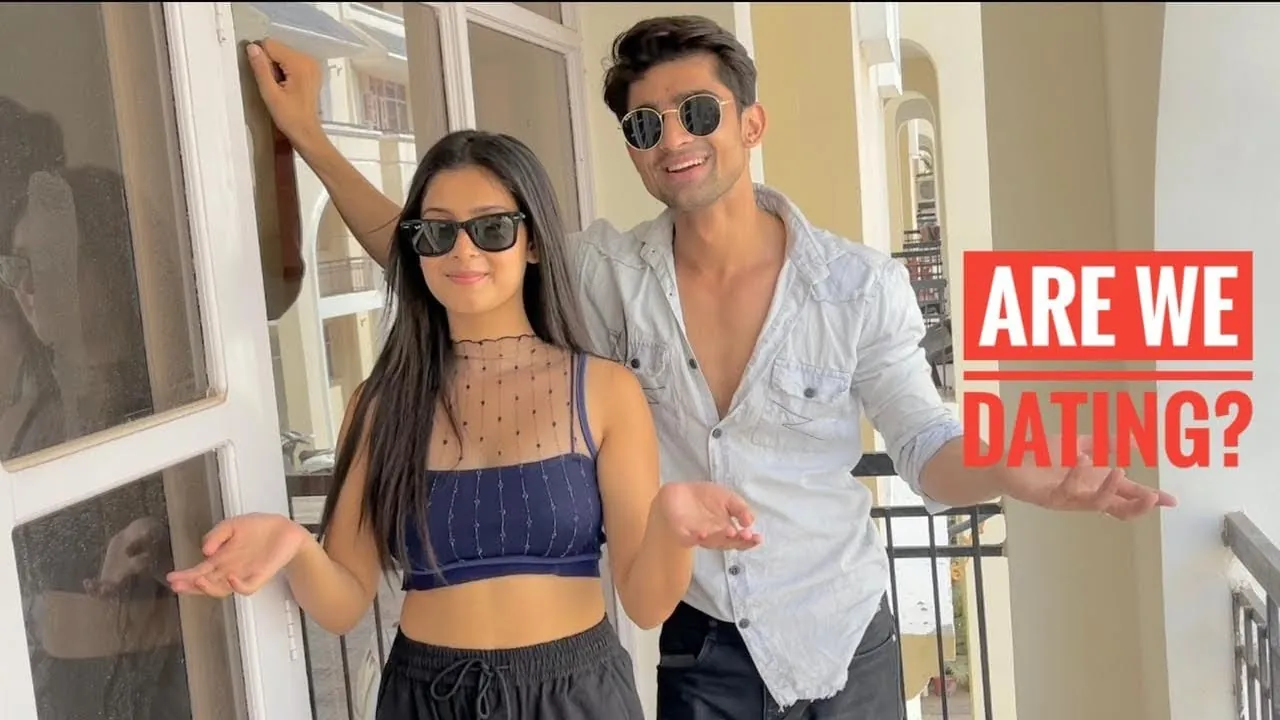 The 'Udaariyan' Connection
Both Isha and Abhishek shot to fame with their roles in the hit TV serial 'Udaariyan.' While Isha portrayed the character Jasmine, Abhishek played the role of Amrik Singh Virk. Their on-screen chemistry was palpable, and off-screen, the duo was reportedly more than just friends. Their romantic reels on Instagram and their joint YouTube channel 'Abhisha Vlogs' further fueled the rumors of their budding romance.
A Flashback to Their Bond
Both Abhishek and Isha rose to fame with the popular TV show "Udaariyaan." Rumors were rife that the duo dated while working together on the show. However, their relationship status has always been a topic of debate. While Abhishek openly admitted to having feelings for Isha, she has consistently denied dating him. She once remarked, "Even if we aren't dating, being possessive about a friend is normal."
The Breakup Saga
The speculations about their relationship intensified when Abhishek left "Udaariyaan." Gossip mills suggested that the duo parted ways around that time. Abhishek, in his introduction video for Bigg Boss 17, hinted that Isha's mother played a role in their alleged breakup. He also claimed that Isha moved on to another relationship just two months after their supposed split.
However, as the saying goes, all good things come to an end. After the conclusion of 'Udaariyan' season 1 in September 2022, signs of a rift between the duo became evident. They stopped posting content together, unfollowed each other on social media, and their joint YouTube channel went inactive. While the exact reason for their split remains a mystery, their silence on the matter speaks volumes.
Bigg Boss 17: A New Chapter?
Now, with both Isha and Abhishek rumored to be entering the Bigg Boss 17 house, fans are eager to see if sparks will fly again. Adding to the intrigue is the potential participation of Twinkle Arora, who played Nehmat in 'Udaariyan' season 2 and shared screen space with both Isha and Abhishek.
The Premiere Showdown
The premiere of Bigg Boss 17 witnessed a fiery confrontation between the two. Isha was heard saying, "I don't want you in my life. Your entire focus is on portraying me negatively." In response, Abhishek retorted, "I don't want to re-enter your life. When she hits me with her nails, I won't stop her."
Salman Khan, taken aback by their intense argument, humorously commented, "What's in the water of 'Udaariyaan'? Priyanka and Ankit were saying the same thing."
Conclusion
After the success of 'Udaariyan' stars Priyanka Chahar Chaudhary and Ankit Gupta in Bigg Boss 16, fans have high expectations from Isha and Abhishek. Will the Bigg Boss house reignite their lost romance, or will it further widen the rift? Only time will tell. Stay tuned for more updates from the world of Bigg Boss!