Mannara Chopra, an Indian actress and model, predominantly appears in Telugu, Tamil, Hindi, and Kannada films. Born on May 25, 1991, in Ambala Cantt, India, she shares a paternal cousin bond with the renowned actresses Priyanka Chopra and Parineeti Chopra. Her Bollywood debut came through the film Zid (2014). Presently, she's a contestant on the Indian reality TV show, Bigg Boss Season 17.
Mannara Chopra's Early Life
Mannara Chopra, born Barbie Handa, was born on May 25, 1991, in Ambala Cantt, India. She hails from a family with a strong connection to the entertainment industry. Her mother, Kamini Chopra Handa, is a jewelry designer, and her father is a lawyer at Delhi High Court. She has a younger sister named Mitali. Notably, she is the paternal cousin of actresses Priyanka Chopra and Parineeti Chopra.
Mannara's early life was marked by a blend of creativity and discipline. She attended Summer Fields School in New Delhi, where she received a well-rounded education. Alongside her academic pursuits, she nurtured her artistic inclinations. She developed a passion for dance, becoming proficient in Odissi, belly dancing, and hip-hop.
Her interest in fashion also blossomed during her formative years. She pursued a Bachelor of Business Administration (BBA) degree and simultaneously delved into the world of fashion design. This multifaceted approach to her education reflects her diverse interests and foreshadowed her future endeavors in the creative realm.
Mannara's family background and her own artistic pursuits set the stage for her entry into the entertainment industry. Her cousins, Priyanka and Parineeti Chopra, had already established themselves as successful actresses, and Mannara was drawn to the world of acting and modeling.
Before making her film debut, she gained valuable experience in the fashion industry, working as a fashion designer and assistant choreographer. These experiences allowed her to hone her creative skills and gain exposure to the world of glamour and performance.
Bigg Boss at Mannara Chopra
Mannara Chopra is currently participating in the popular Indian reality TV show, Bigg Boss Season 17, which commenced in October 2023. She stands out as one of the show's most popular contestants, admired for her strong personality and her unwavering ability to assert herself.
Who is Mannara Chopra's Boyfriend?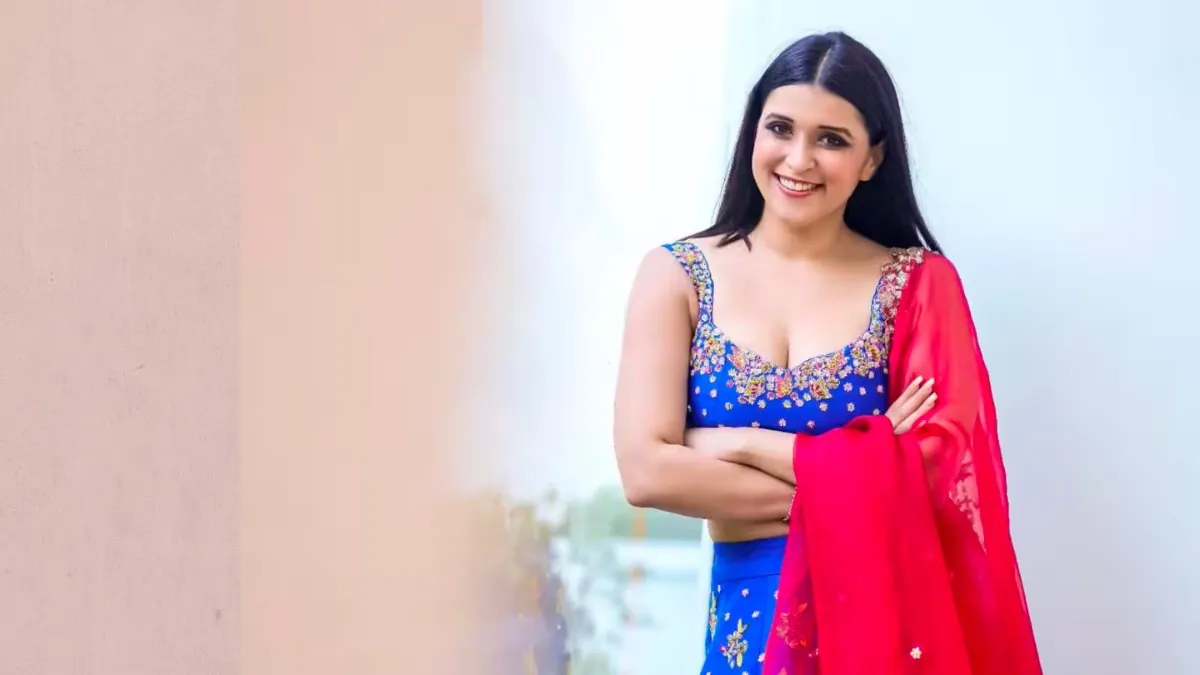 Mannara Chopra is presently not publicly involved in any romantic relationships. She values her privacy and has maintained a discreet stance on her dating life, choosing not to disclose any specifics about it.
In the past, there have been rumors about her being in relationships with various actors and businessmen, but none of these rumors have been confirmed. She has also been linked to her Bigg Boss 17 co-contestant, Akash Chaudhary, but there is no evidence to suggest that they are anything more than friends.
Mannara Chopra is a very private person and prefers to keep her personal life out of the spotlight. She is currently focusing on her career and is not looking for a relationship at this time.
It is important to respect her privacy and not speculate about her personal life. If she chooses to share any details about her dating life in the future, we will be sure to update you.
Know More: How 'Bigg Boss 17 Contestant' Mannara Chopra related to Priyanka Chopra and Parineeti Chopra?
Filmography
Mannara Chopra's filmography includes a substantial body of work in Telugu, Tamil, Hindi, and Kannada cinema. Some of her notable films are:
– Zid (2014)
– Thikka (2016)
– Rogue (2017)
– Jakkanna (2016)
– Sita (2020)
Read More:
Mannara Chopra Career
Mannara Chopra's career path is a captivating blend of modeling, acting, and captivating appearances on reality television. This diverse journey highlights her adaptability and versatility in the entertainment industry. Let's explore the distinct phases of her professional odyssey: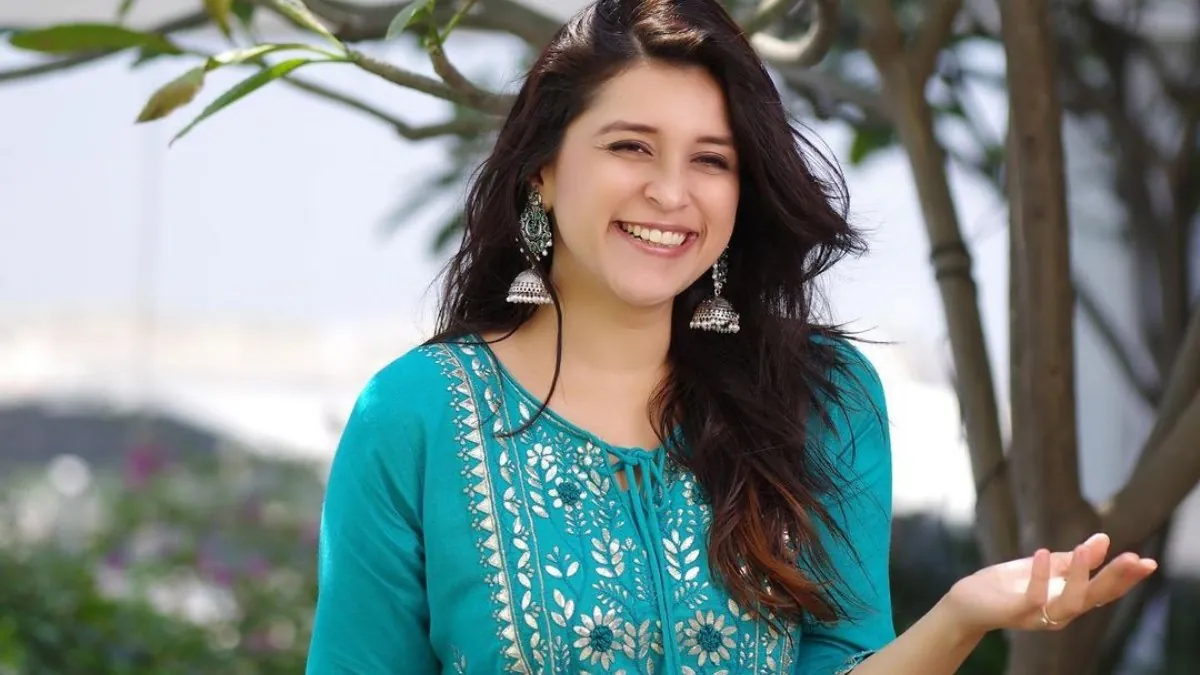 Modelling:
Mannara's entrée into the world of glamour commenced with modeling, where her charismatic personality and striking features made her a highly sought-after model. Her portfolio includes numerous notable commercials, including a memorable one for Dabur Amla Hair Oil, where she shared the screen with her cousin, Priyanka Chopra. These early experiences before the camera nurtured her self-assuredness and grace, laying the foundation for her future acting ventures.
Acting Debut and Film Career:
In 2014, Mannara Chopra embarked on her acting journey in the Telugu film "Prema Geema Jantha Nai," portraying an exuberant college student. This marked her shift from modeling to acting, enabling her to explore her passion for storytelling and character portrayal.
The turning point arrived in the same year when she starred in the Bollywood thriller "Zid," opposite Aditya Roy Kapur. The film's success brought her recognition and firmly established her presence in the Hindi film industry.
Mannara continued to expand her acting repertoire by gracing films in diverse languages, encompassing Telugu, Tamil, Hindi, and Kannada. Noteworthy films in her filmography encompass "Thikka" (2016), "Rogue" (2017), "Jakkanna" (2016), and "Sita" (2020). Her versatility shines as she tackles a spectrum of roles, oscillating between romantic leads and action-oriented characters.
Bigg Boss and Reality Television:
In 2023, Mannara Chopra ventured into the realm of reality television, partaking in the highly popular Indian series "Bigg Boss" Season 17. Her resolute personality, candid nature, and her ability to assert herself have cast her as a standout contestant, drawing attention and amassing a substantial fan following.
Future Prospects:
With her acting career gaining momentum and her popularity on the rise, Mannara Chopra stands on the brink of further triumph in the entertainment industry. She harbors a keen enthusiasm for exploring diverse roles and genres, pushing the boundaries of her creativity. Additionally, she has voiced her interest in venturing into singing and dancing, flaunting her multifaceted talents.
Mannara Chopra's career voyage embodies her determination, versatility, and her openness to embracing fresh challenges. Her multifaceted experiences in modeling, acting, and reality television have firmly established her as a versatile and captivating persona in the Indian entertainment sphere. As she persists in chasing her artistic passions, her future harbors abundant prospects for growth and acclaim.
Personal Life
In the realm of personal relationships, Mannara Chopra is not married and currently not involved in any dating endeavors. She holds a deep bond with her family, often seen sharing quality time with her cousins Priyanka Chopra and Parineeti Chopra.
Awards and Nominations
Mannara Chopra has received nominations for prestigious awards, including the Santosham Film Awards and the Lions Gold Awards. Her portrayal in the film Zid earned her the SIIMA Award for Best Female Debut.
Mannara Chopra Hot Photos
Trivia
Mannara Chopra's nickname is Barbie, which was suggested by one of her male cousins after her popular pink Barbie Doll.
She is a trained Odissi dancer, belly dancer, and hip-hop dancer.
She has walked the ramp as a showstopper at India Runway Week in 2018.